It's that time of year again! Another year is now wrapped up and it is time to reflect back on the past twelve months as we look forward to the year ahead.
January
January was wild. Right after celebrating the New Year, I was suddenly struck with appendicitis. Surgery saved my life, but recovery was a bit rough. All I could think about was how frightening that would have been to experience while traveling. Fortunately, I was in my home country.
All blog posts from January 2021
February
Even though I went back to work shortly after my surgery, full recovery was not so fast. I still spent quite a lot of time in February resting and trying to heal. While snowed in, quarantined, and semi-limited to being in bed, I reflected back on my days in Zadar. Along with the beforementioned post, I published a few others!
My personal favorite post from Croatia: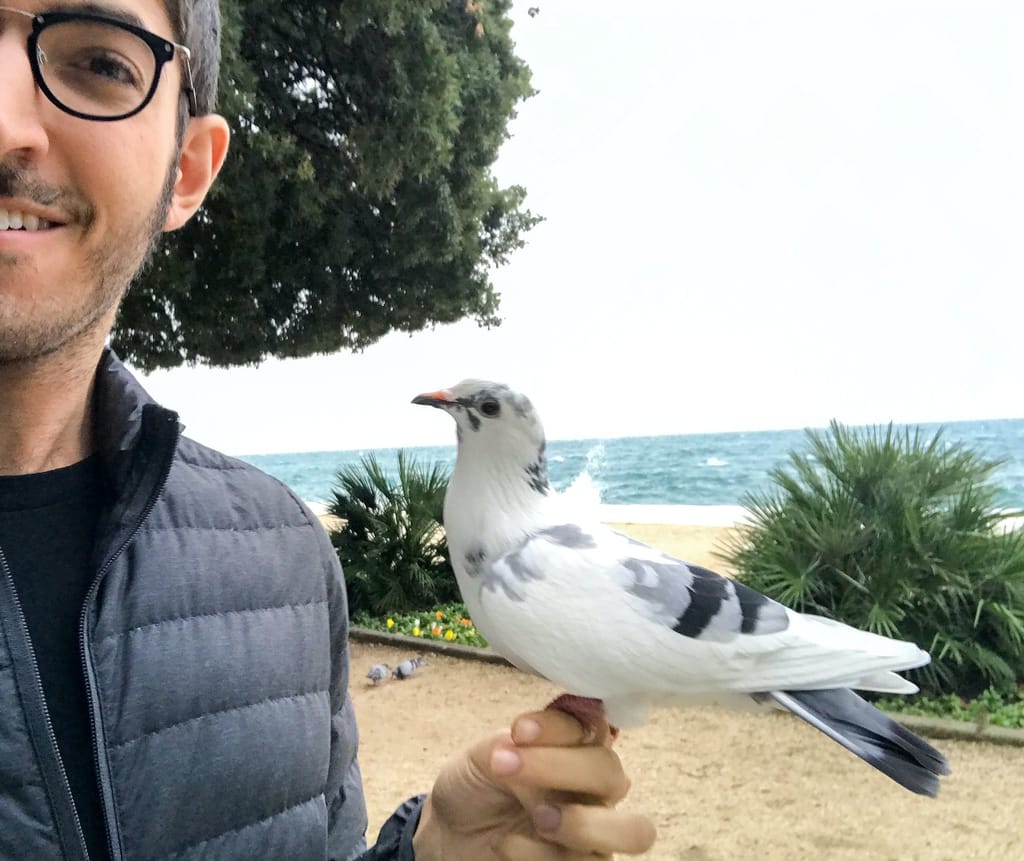 All blog posts from February 2021
March
March was a big month for me and my health. I began my year-long treatment with Invisalign braces. With everyone wearing masks, this felt like a great time to pursue orthodontic treatment.
I also had gone to receive my first two doses of the coronavirus vaccine. It felt like a great step in the right direction. Visiting a COVID vaccine Mega-Site was an experience on its own.
All blog posts from March 2021
April
In April, I shared Pancake's story on my blog. Pancake was a wild outdoor chipmunk I befriended during the 2020 quarantine lockdown. I wanted the world to know her story!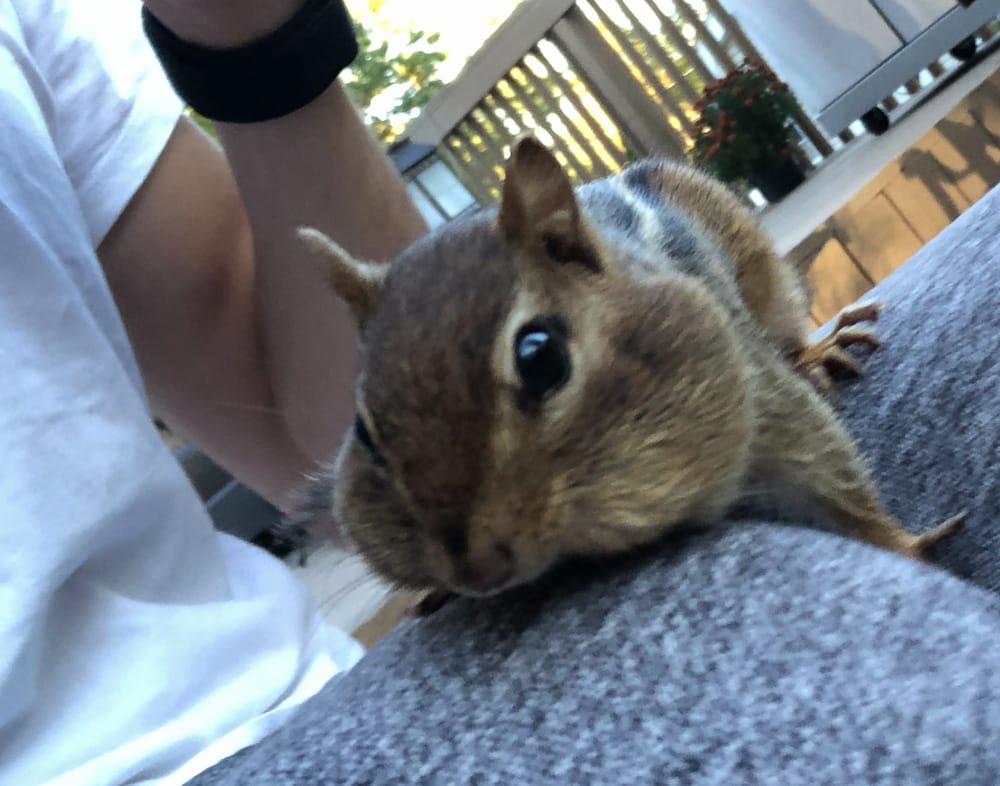 For the first time, I was asked to appear on television for an interview about my blog! (Thanks again, Tara!) I was very excited that Pancake and my other animal friends were able to make a guest appearance at the end of the episode! 🙂
April was a pretty awesome month all around. It was also when I was approved to become an Amazon Influencer!
All blog posts from April 2021
May
It's been a personal goal of mine to read the Harry Potter series ever since I was a child. After years of waiting, I finally finished reading all of the books and watching all of the movies. To find out what I learned about professional writing, be sure to check out the post above!
June
June was an incredibly busy month so I didn't have a lot of time to blog. It was my last month working in a school as a substitute teacher and inside of a public school DURING the pandemic which was such an interesting thing to be a part of.
Between the introduction of virtual learning, hybrid schedules, and social distancing precautions, my time working in a school was an experience I'll always remember. Teaching was so rewarding and I'll definitely miss the student-mentor dynamic that academia provides.
With the start of summer, I took advantage of the additional time in my schedule to revamp this blog; I made a TON of front-end and back-end improvements across the website.
Other June Highlights
On June 3rd, I joined Clubhouse – a social audio app that greatly helped shape the second half of 2021 for me! In addition to connecting me with new readers, Clubhouse allowed me to meet a bunch of awesome people who share some type of common interest!
July
In July, my 'Clubhouse career' was in full swing and I got busy networking, meeting new people, and hosting rooms on topics I'm passionate about. I became a weekly moderator on rooms like Digital Nomads: How to Afford Full-Time Travel as well as Confidence Tips!
In between Clubhouse rooms and traveling, I continued to blog about Croatia. Between the best foods that I tried there and the time I saw a sphinx, there was still so much to unpack.
Other July Highlights
With so much more to share, I never got around to blogging about this yet but July 2021 gave me the chance to tackle some pretty awesome new adventures like riding in a hot air balloon at a NJ ballooning festival with one of my best friends!
August
Amid millions of other things happening in July, I got news of VIPKID shutting down due to a new crackdown on China's policies pertaining to US citizens teaching English to their children.
Even though I don't use VIPKID anymore, this came as such sad news. The ESL platform was phenomenally built and I used to make more than enough money teaching there to fully support my travels before my blog gained more traction.
Other August Highlights
Traveled to Virginia Beach, Virginia
Traveled to Myrtle Beach, South Carolina
Visited the Van Gogh Museum in NYC
Attended a Wedding
All blog posts from August 2021
September
September was a crazy month. I started looking for a new day job to do alongside my blogging career.
Thinking about the recent changes with VIPKID and career progression, I wanted to reflect back on my VIPKID days. It reminded me of the time I taught a class in an alleyway in Šibenik, Croatia.
Other September Highlights
Traveled to Chicago, Illinois
Met Clubhouse friends in real life
Traveled to Dover, Delaware
Started a new job
All blog posts from September 2021
October
October brought with it even more beautiful memories. My cousin got married so I got to attend another wedding this year! My job was off to a very smooth start. I was still adjusting to my new work schedule so, in October, I published one post about my top highlights from Šibenik, Croatia.
All blog posts from October 2021
November
After many months of working through the material I had accumulated from Croatia, I finished writing about my travels there. From that effort, my favorite blog post of 2021 was born:
All blog posts from November 2021
December
Bosnia & Herzegovina was one of the most interesting and historic cities I've ever traveled to. The fact that it is full of pigeons only made it even better.
This laptop is a gamechanger.
All blog posts from December 2021
Cheers to a Happy & Healthy New Year
Thank you to all those who read, send messages, and follow along with this blog. It means the world to me. Blogging is one of the few things that has helped keep me sane over the past nine years or so. During the pandemic especially, it's been such a nice way to stay in contact with those who I'm unable to see.
Of course, 2021 offered so much MORE than I could ever possibly include in this post. For the sake of relevance, I've tried to focus only on including topics I've already written about. It's very likely you'll see more stories from this year being published into the future.
Please know I really appreciate you. Let's look forward to an even better year ahead of us and hope the only big waves we encounter in 2022 are those found at the beach.
Happy new year!