My Page for Partnerships
Explore, Travel & Design Your Dream Lifestyle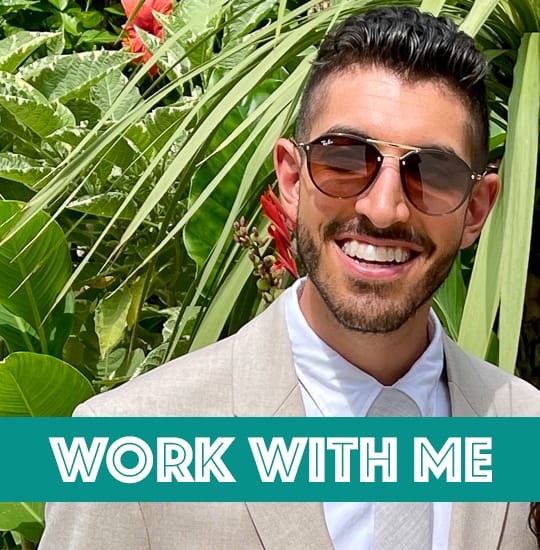 FIRST AND FOREMOST, WELCOME!
---
Are you searching for a global community of world travelers?
IF SO, YOU'RE IN THE RIGHT PLACE!
---
The Rocky Safari is a blog where readers learn how to explore, travel & design their dream lifestyle.
---
---
The Rocky Safari is an adventure travel blog where readers learn how to explore, travel, and design their dream lifestyle. In other words, I write a lot about solo travel, making money online, and being a digital nomad.
My goal is to help people craft their dream lifestyle. For some, that may mean just working remotely. For others, it may mean having a totally location-independent lifestyle free to travel as you please and venture to entirely new places on a whim.
This world is full of surprises and when we open ourselves up to experience them, we embark on journeys we never imagined we'd take.
In the Swahili language, safari means journey!
I hope you've learned a thing or two while reading my posts, laughed with me, and been enjoying your time here! Partnerships are the backbone of any successful venture and I take them seriously. I seek to partner with select brands to feature specific destinations, products, and attractions. Ideally, I am seeking destinations and products that have the potential to spark curiosity and exude fun.
Readers refer to me as a bird whisperer and an animal lover (for reasons you can determine from the photos above). I try to showcase animals on my blog whenever I get the chance because they're another great passion of mine; right alongside travel blogging!
If you're new to this blog, think of it as a safari or a zoo. This website is a collection of unique experiences for people to share, learn from, and enjoy. Amazing animals, exemplary places, and stellar products.
---
So who am I, anyway?
Hi there, I'm Rocky Trifari!
I'm the solo traveler, bird whisperer, backpacker, digital nomad, and peculiar INFJ who designed this blog back in 2013.
My goal is to eventually visit every country on Earth. I still have a long way to go before I'm finished, but I'm focused on enjoying the process.
---
What Is The Rocky Safari About?
The Rocky Safari teaches people to approach unfamiliar people, places, and things in life with a sense of child-like curiosity. I want my readers to understand what long-term travel as a lifestyle is all about.
I don't claim to be perfect at traveling; I'm most certainly not. Instagram has plenty of those kinds of picture-perfect travel bloggers. I take a reality-based approach to travel and go places I never thought I'd go with a whole lot less planning than I ever dreamed I'd be comfortable accepting from myself.
Much like a bird attempting to fly for the first time, sometimes you need to just take the leap and trust in the process.
Mistakes happen and I've learned that that's fine. We're all here in this life to learn, fumble, get back up, and try again. The goal is to learn and get better. I'm doing my best to live my life responsibly, freely, sustainably, and happily. I want to help you do the same.
Travel doesn't have to be expensive and you certainly don't need a full-time job in order to be able to do it. The digital nomad lifestyle is achievable to anyone who seeks it if you're willing to work hard upfront to put in the time and energy required to create a system that can generate streams of massive, passive income.
Whether you want to learn how to travel, how to blog, or how to make money working online, you've come to the right place. At The Rocky Safari, you can learn all of that and more.
Oh, and if you like birds too, as I most certainly do, we'll get along just fine. If not, well, that's okay too. (I might try to change your mind.)
---
Partnership FAQs
Potentially, yes! In order for me to accept any type of offer of this kind, I have to feel very confident that the proposition is a good fit for my blog's audience. If your idea is fun and enticing, I think my readers would love it! I greatly prefer to test or sample whenever possible before I offer any type of recommendation to my audience. I always disclose these types of deals to readers. You can send me a detailed proposal with your ideas and we can take things from there.
Please email me a proposal that explains your request in detail so we can discuss a collaboration budget. My current rate sheet will be attached to my reply.
The Rocky Safari only works with brands and partners whose values align extremely closely and make sense to partner with. Links upon request typically take the form of a sponsored blog post so please read about my policy on them below.
All decisions are made on a case-by-case basis, but the answer to this is most likely no… if getting a link is your focus. I will consider the value of your offer from the standpoint of my audience. Please understand that this philosophy will guide all of my decisions. If you believe your idea has grounds to work on my website, please send me your proposal by email.
Please do not send me these types of emails. Your message will automatically file itself into a spam folder so please do not send such requests.
---
Why Work With The Rocky Safari?
---
While my philosophy in life is all about having fun with things, you can always trust that my content creation will be addressed in the most professional manner possible.
---
The Numbers
The Rocky Safari is viewed in over 190 countries and territories around the globe. The website prioritizes SEO (Search Engine Optimization) so many visitors find this website on the first page of search results from popular search engines like Google and Bing.
| | | | |
| --- | --- | --- | --- |
| 190+ | Countries my website has been read in. | 3 | The most times I've revisited any single, foreign country. (It's not just about coloring in a map. I like to dive in deeper.) |
| 2013 | The year The Rocky Safari was established. | 2K | The average word length of a sponsored blog post. |
| 14 | Countries I have been to so far. | 4 | Continents I have been on. |
---
For a detailed look at my blog's travel statistics, you should visit my page:
Where I've Been!
---
Top 5 Visitors
The United States / United Kingdom / Canada / India / Spain
The United States is my largest audience. I also have large readerships in the United Kingdom, Canada, India, Spain, and Australia in that order.
In addition to organic traffic, I have social media channels and a fast-growing mailing list. Thousands of readers get my new posts directly sent to their inboxes.
FOLLOW VIA EMAIL
Sign up to receive new posts!
---
Other "Visitors" 😉
Tons of wild animals visit me quite often. I've befriended wild animals in The United States, Croatia, Bosnia & Herzegovina, Spain, and beyond. Once you're a part of my safari, it's a friendship that lasts forever.
Demographic Info
Readers of The Rocky Safari are generally curious, like-minded individuals who are looking to learn, discover, and be entertained. At our core, no matter where we all come from, we are all humans; Global citizens searching for experiences that bring people closer together.
In particular, I attract animal-lovers, digital nomads, LGBT folks, and introverted personality types because I show these types of people that solo travel can be achievable and done safely.
Inclusive Audience & LGBT Friendly
My readership is very close to being 50/50 with respect to gender as reported by Google Analytics. I must admit, I actually love that about my readership. The Rocky Safari does not target just men or just women. Regardless of gender, I welcome anyone who shares my interests.
My blog welcomes a diverse and inclusive readership because I believe that at our core, gender and other physical traits are beyond the scope of my concern. I aim to attract followers based on mutual interest.
I do not believe any reader should feel excluded from a blog because of their gender.
My audience seeks solutions to their problems. They arrive here hoping to learn new things and to discover interesting information about less familiar places.
Readers enjoy consuming stories about my strangest encounters while simultaneously learning more about solo travel and how beneficial it is to explore when we open our minds to new possibilities.
Age
The vast majority of my readers are young adults.
40% are 25-34 years old.
30% are 18-24 years old.
14% are 35-44 years old.
8% are 45-54 years old.
5% are 55-64 years old.
3% are 65 and older.
---
Reader Interests
Long-term travel
Solo backpacking
Gay & LGBT-friendly travel
Studying abroad in Spain
Blogging
Birds & other animals
Tea lovers
Aspiring digital nomads
Areas of Influence
Speaking of influence, I am an Amazon Influencer; This means I may be able to help promote your product or brand in a specific set of ways!
---
What Readers Are Saying
Testimonials
Hey Rocky, thank you for taking an interest in my blog. I took the time to check out your work and I have to say it's pretty awesome! You have a lot of personality in your writing and a lot of your pieces are very comical. I'm looking forward to more of your great stories.
Whoa, you are SO interesting, haha! Really cool blog. The fact that you are crazy about languages and birds and all that gives a whole new meaning to the word unique, haha. xD
Hi Rocky! This is great information. I love your joy and enthusiasm and sense of fun! Thanks for all of the stories and wishing you all the best in all of your endeavors!
Hello! Fellow INFJ here! Just wanted to say that your blog is wonderful, honest, simple (in the absolute best way), and very relatable. Thank you for being your brilliant, INFJ self (never change!). – Cheers!
Leave a Testimonial Here!
Thank you in advance. 🙂
---
Partnerships
The Rocky Safari has partnered with dozens of brands since our inception. We love to showcase amazing places, exciting adventures, and experiences, as well as the beauty of nature in its purest form.
No matter what the case may be, I always showcase what makes something unique and special.
---
Sponsorships
The Rocky Safari has partnered with select brands, where appropriate, to feature fantastic products and services. Although not limited to this list, some of the many companies that I have featured on my blog include:
Sample of a Physical Product Review
My reviews are quite thorough! You can see an example of this in my Bubble Tea Review!
Sample of an Ambassador Program Review
In this article, I share my experience in the SafetyWing Ambassador program.
---
My Writing Style
If you haven't already gotten a sense of the flavor of my writing, it's pretty light-hearted. Depending on the situation, I bounce between easily digestible sentences for casual reading to detailed, long-form writing when it's beneficial to readers.
I typically throw in a lot of photos. I am beginning to expand into video too, although this is a work in progress. I really enjoy telling stories through writing and moving people through blog posts.
When I like something, I typically REALLY like it. That's a good thing because I'll speak highly of it for years and years to come.
---
Let's Get Connected!
How we can work together:
Sponsored Blog Posts
Affiliate Partnership
Press Trip
Product Reviews
Brand Reviews
Hotel Reviews
Contests
Giveaways
Social Media Campaigns
Brand Ambassadorship
These are the types of things I am most frequently contacted for. I am open to other types of partnerships. You can include any and all of your ideas in your proposal.
Please use this form or email me directly.
---
Guest Post Policy
The Rocky Safari occasionally accepts guests posts from individual bloggers. If you represent any type of brand, product, agency, or for-profit business, guest posts are not accepted. Instead, this would take the form of a sponsored blog post.
If you are an independent blogger, please get in touch with me for details on the requirements.
---
Sponsored Post Policy
The Rocky Safari does not publish infographics or other link-building content upon request.
If you represent a brand, please get in touch with me so we can discuss how we may be able to work together. Your content must be relevant, useful, and beneficial to my readers. I never partner with companies or brands outside the scope of what I write about.
No gambling, drugs, etc.
Links are only promised for a duration of 1 year.
Affiliate links may be subject to an implementation fee.
Sponsorships are disclosed as required by FTC guidelines.
I'm really easy to please, but positive coverage is not necessarily guaranteed. However, I will always inform you privately before publishing anything publicly.
---
Thank you for visiting. I hope to hear from you.