LET'S WORK TOGETHER
---
WHO IS ROCKY?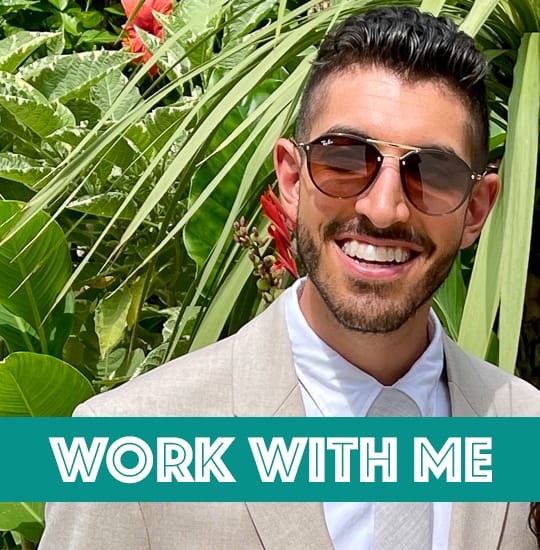 Hello and welcome to The Rocky Safari!
For more than 10 years, this travel blog is where I have been documenting my journey while visiting destinations all around the world.
I'm Rocky! I may be an introvert at heart, but I love stepping outside of my comfort zone. I've learned to embrace long-term travel as a lifestyle and I love helping readers discover new places and experiences.
My goal with this blog is to inspire readers to take that trip they have been thinking about. Don't let fear or intimidation stop you from traveling! I provide ideas, inspiration, and support to help aspiring travelers make the leap to go visit unfamiliar places off the beaten path.
Long-term travel as a lifestyle is totally attainable and I'm happy to show you how!
AS SEEN ON:

CONTACT ROCKY:
If you have a proposal detailing how we can work together, I invite you to send it over to me by email!
SERVICES:
From professional photography to full-scale video productions, detailed blog posts, and tailor-made social media content, I only partner with brands who want to create authentic travel content.
ORIGINAL BLOG POST COPYWRITING

Highly engaging, entertaining, and well-written content promoting your brand and sharing my experience with it.
A picture is worth a thousand words! Let my photography tell your brand's story. With formal training and professional-grade equipment, you will love the results.
SEO RESEARCH IMPLEMENTATION
By optimizing content with research-backed SEO best practices, I can offer partners continued traffic and exposure that lives on into the future.
Video editing is my jam. With years of experience capturing footage and editing videos, I'll create a memorable travel video production for you.
STRATEGIC EMAIL MARKETING
My email subscribers are the most engaged followers opening messages over 70% of the time.
Many readers cite having made booking and purchasing decisions based on information they first came across on this blog.
A FEW OF MY PREVIOUS PARTNERS
WE'VE DONE THIS ALL BEFORE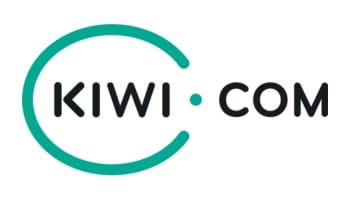 I TAKE PARTNERSHIPS SERIOUSLY
When you partner with The Rocky Safari, you're not only partnering with the fun, light-hearted, and goofy internet personality you see on this blog, but you're also partnering with the hard-working, committed, and professional blogger who designed and developed a blogging business.
Whether completing a product review, sponsored blog post, or destination marketing campaign, all campaigns are taken very seriously.
Partnerships on this website are very exclusive. The vast majority of my content is sponsorship-free.
THE STATISTICS
The Rocky Safari has readers from over 190 countries and territories around the world
The Rocky Safari has been read in over 190+ countries and territories
Originating in 2013, The Rocky Safari has ten years of history and credibility backing it on the internet.
Having now traveled to more than 21 countries around the world, Rocky is an experienced long-term traveler.
The average sponsored blog post article on The Rocky Safari is 2,000 words.
The Rocky Safari's Domain Rating is 22 and growing. The Domain Authority is 23 and growing.
PARTNERSHIP FAQ
Why should my brand/business choose to partner with you and your blog?
Readers trust me; my blog is very personal, personable, and authentic. I've been blogging for more than a decade and I have a reputation to uphold.
My audience has faith in what I say because we have built a solid reputation over the years. They know that I have their best interest at heart because they've always been at the center of this blog.
Whenever I recommend something, followers know it is something I stand behind. I exclusively work with brands that I know, like, and trust.
What can we expect from working with you?
All of the terms will be outlined and agreed to while finalizing our partnership. In addition to stellar content and exceptional digital assets, you can expect outstanding professionalism, white-glove service from start to finish, and punctual timeliness for the submission of all deliverables.
With my formal training in digital design, I am able to produce epic travel content for personal use on this blog as well as professional formats for your own usage.
WHAT IS YOUR SPONSORED BLOG POST POLICY?
If you represent a brand, please get in touch with me so we can discuss how we may be able to work together.
All sponsored blog posts are fully disclosed as outlined in the FTC Guidelines.
The Rocky Safari occasionally accepts guest posts from individual bloggers who are looking to collaborate free of charge.
If you represent any type of brand, product, agency, or for-profit business, guest posts are not accepted. Instead, any promotional content will require the commitment of a sponsored blog post.
WHAT ARE YOUR ADVERTISING OPTIONS AND RATES?
Please contact me to inquire about updated advertising options and rates.
READER DEMOGRAPHICS
WHO NORMALLY READS THIS BLOG?
GEOGRAPHIC
In order, these 5 countries comprise the largest percentage of my readership:
The United States of America, United Kingdom, Canada, India, and Spain.
AGE
40% of my readers are 25-34 years old, 30% are 18-24 years old, 14% are 35-44 years old, 8% are 45-54 years old, 5% are 55-64 years old, and 3% are 65 and older.
SEX
49% Male
49% Female
2% Unidentified
INTERESTS
The top interests are travel, hotel/accommodation, employment, shopping, apparel, education, financial services, and entertainment.
CONTACT ME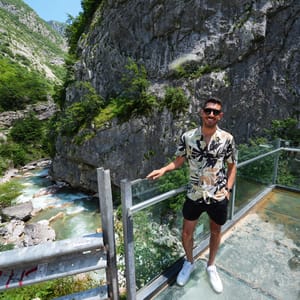 Rocky Trifari
Founder of The Rocky Safari