Originally published July 17, 2020, by Rocky Trifari.
Last updated on January 25, 2023.
The Ultimate Guide to Remote Work
Searching for a new job no longer requires struggling through the typical "9-to-5 grind" now that companies are seeking remote workers who can do their jobs from anywhere in order to make money online.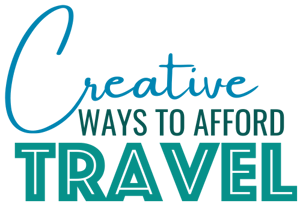 Now more than ever before, it is completely feasible to earn money through the internet. You can have a great job and have total location independence as well. The idea of remote work has been rapidly adopted by people and businesses all around the world.
The Facts
One study by FlexJobs and Global Workplace Analytics has shown that work from home jobs have expanded in popularity by 115% since 2005.
That statistic's percentage must be even higher following the coronavirus pandemic which accelerated the widespread demand and popularity of remote work everywhere.
Why Become a Digital Nomad?
Location Independence
Location independence is an incredible thing because you can travel wherever you want to do the same work all through the comfort of your computer, tablet, or smartphone.
Some positions may even allow you to plan your workday around your personal schedule depending on the time zone you are in and the flexibility of the work that is required. In some cases, you might even get to choose which days you work, as was the case with two of my previous remote positions.
Work revolves around your life.
The digital nomad lifestyle has exploded in popularity over the past few years. The concept is simple: you strategically focus your income objectives to earn money through online jobs or businesses that grant you the freedom to work from anywhere in the world.
Many of my readers seek the freedom of scheduling work around their life and not having it operate the other way around.
It's equally as effective.
The vast majority of the white-collar jobs in existence today in the United States require little more in terms of tools than an electronic device and an internet connection.
Being tied to the office is not necessary when you can get the same amount of work done from home. You can still e-mail, make calls, message, and participate in video conferences from anywhere in the world.
The fact of the matter is that with a high-speed internet connection, many jobs simply no longer require your physical presence in the office.
Full-time and part-time jobs that require you to be in an office environment are quickly phasing out and becoming less relevant as the years go on.
Virtual workspaces are the future.
If you're the type of person who likes to prepare early to future-proof your earnings, it is smart to think ahead.
I wouldn't be surprised to see completely virtual workspaces in the near future. Augmented reality has taken off in the last five years so full-blown virtual reality will likely continue to be utilized by businesses.
We probably aren't far off from the day when you can wake up, roll out of bed, throw on a virtual reality headset, and say good morning to your team of coworkers.
Take matters into your own hands.
Technology is replacing us. Sorry… It's the truth. We've all seen it by now. Computers don't ask for "paid time off" or "sick days." There's a massive financial incentive for businesses to replace living, breathing people.
As jobs become more limited, listings and job searchings are becoming more complicated to navigate. The competition is only becoming more intense. With careers in digital marketing, you absolutely must gain experience so taking control of the situation to build a side income is one way you can take action toward getting ahead.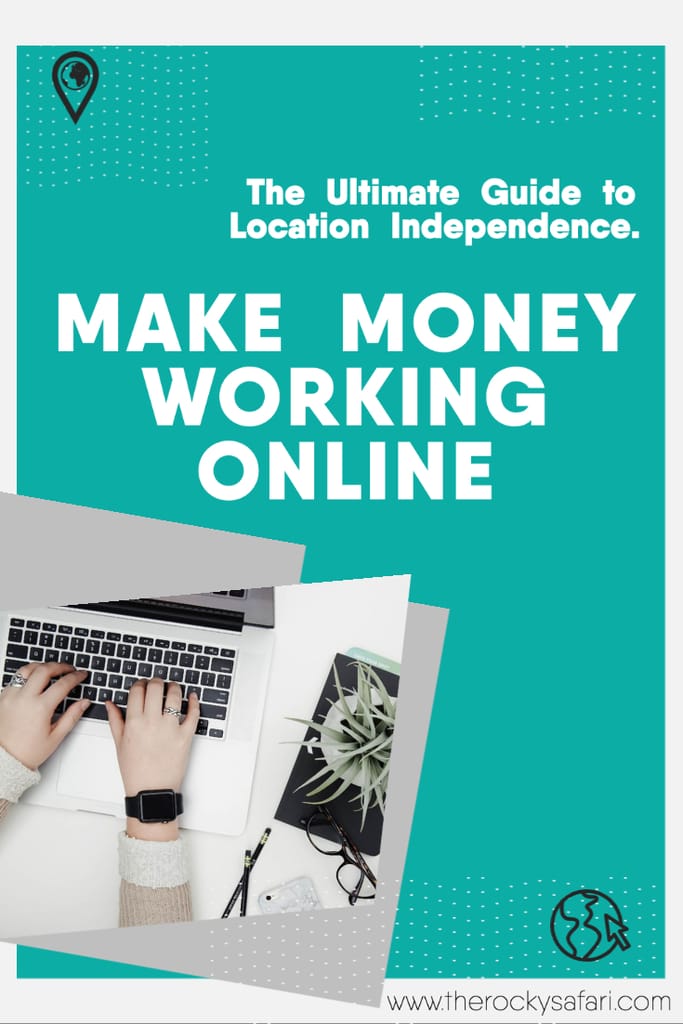 The Challenge with Old Advice
Most bloggers who talk about work-from-home jobs mention the same tactics. Unfortunately, a lot of them aren't practical because they offer such low-paying suggestions.
Do any of these sound familiar?
Online surveys
Virtual assistants
Data entry
Coupon clipping
Online customer service
Call center work
Some articles will even suggest work from other people's home jobs to travelers. These include positions like:
Babysitters
Housesitters
Petsitters
The entire global economy is leaning toward remote work. Understand that even earning income from afar by no means do you have to stay limited to these same entry-level positions.
I scoured the internet to find the most relevant and practical alternatives.
If learning how to be your own boss with excellent remote work opportunities appeals to you, let's get started and talk about your options.
Disclosure:
This article includes affiliate links that may provide me with a commission at no additional cost to you. These are the best online businesses and tools to use if you want to become a remote worker. You can read more about my affiliate disclosure in my
privacy policy
.
What Are the Best Work From Home Jobs?
Robert Kiyosaki once explained within his best-selling book, Rich Dad, Poor Dad, that with most jobs, people trade their time for money. So by that definition, the best remote jobs are the positions that allow you to make the most amount of money in the least amount of time.
I'm going to share with you legitimate ways you can earn an income while working on your own time from an appropriate location of your choosing.
The 10 Best Ways to Make Money Online
Best Online Job #1
Work Remotely as a Freelancer
If you can obtain work as a premium freelancer, this is a great place to begin.
You get the freedom to work right from the comfort of your own home while also having the added benefit of choosing your clients.
You can eliminate the need to sit in rush hour traffic and improve your overall work-life balance. These are some of the greatest advantages of becoming a premium freelancer. Of course, in order to break into premium freelancing, you have to be able to leverage a professional skill, special ability, or an area of expertise.
Where to Begin
The first step is to sign up for FlexJobs and to identify an area of expertise that you can do from anywhere in the world.
Revenue from freelancing is really skyrocketing.
These infographics by Upwork show that more than 57 million people are freelancing. There is no denying the huge transfer of wealth that is taking place within the industry each year.
Here's another infographic from 2018.
In terms of difficulty, getting hired as a freelancer is about as difficult as getting selected for a typical job. Naturally, people wonder how they can land a high-paying gig. The search for a highly lucrative gig can last for months.
The challenge for most freelancers is a struggle rooted in competition. There are a ton of projects getting mountains of applications, but they are hiring for a limited number of spots.
The important takeaway for a new freelancer is to stand out. You have to find some type of competitive advantage you offer that's superior to what everyone else offers.
If you don't do that, you'll find yourself making little progress.
How to stand out and score your first freelancing gig.
1. Create a portfolio
The first step is to create your own portfolio of work that you have completed in the past. Even if no one has ever hired you or paid you for your work, you should still have samples to show people what you're capable of providing.
Demonstrating credibility will help you get results faster.
Your portfolio needs to accomplish the following:
Showcase what you are an expert at.
Present your relevant past experiences.
Portray your personality.
If setting up a personal website or blog would help you do this, you can view my tutorial on how to make a website.
2. Write, write, write.
You have to write extensively. Whether you're positioning yourself to obtain graphic design leads or coding gigs, you still need to become a master at writing.
Writing is how you get your name out into the universe.
Even if you don't think you're a good writer, you should do it anyway.
As a child, I grew up taking extra help classes for reading, writing, and math. My writing skills were lacking and they expected me to have dyslexia. I'm cross-handed, frequently switching between both my left hand and right hand, which is linked to a whole bunch of learning difficulties. If you're wondering how I got past it… the answer is practice.
Writing has allowed me to accomplish more than I ever anticipated. I used to struggle with anxiety and self-doubt. Making my blog public was one of the hardest decisions for me as a teenager. I used to be terrified to let people see my writing.
Once you start to write often enough, you'll get better. I promise.
Rather than searching for clients within your niche, they will start to find you.
3. How to find work-from-home gigs
Since you're reading this article, I'm going to assume you recently started to consider the option of working remotely.
VIPKID
If you want to teach English online, you could work for VIPKID. I worked on their platform for 3 years while traveling the world and I can assure you they are legitimate.

Learn how to Teach & Travel while earning $15-$22 an hour.
It wasn't unusual for me to earn upwards of $26/hour while I was working with them. Your individual pay rate may vary depending on current incentives and the pay rate you are hired at as an independent contractor.
Formstack
Companies like Formstack are offering remote work options to all of their employees. Their career opportunities allow staff to work from anywhere. If you do some digging, you might find like-minded companies who will allow you to do the same.
Flexjobs
I never recommend services I haven't researched, used, or tested. In 2017, I used Flexjobs for the first time and I highly recommend them.
Flexjobs requires a small monthly fee but the cost is well worth it because you gain access to a highly customizable list of open and actively hiring positions. Once you get hired, if you want, you can choose to stop the subscription.
You can immediately skim through the opportunities that have been posted and start making money online right away.
Explore the open positions on Flexjobs to find your ideal remote work position!
Get started with Flexjobs
Best Online Job #2
Start Your Own Blog
It might feel like everyone is blogging nowadays. The total number of blogs online has seen a massive increase in growth since the turn of the century.
ConvertKit found that 69% of bloggers are between the ages of 25-44, 23% are older than 45, and 8% are younger than 25.
Blogging without a content strategy will probably lead to disappointment. You see, people are fast to quit when times get tough.
One survey conducted by BlogTyrant showed that almost 60% of people who create a blog will abandon it soon after starting.

(Image Source)
Will you commit to putting in the work?
If you are serious about wanting to earn an income through the creation of a blog, then let's jump into the specifics of getting started.
It is possible to create a blog and make massive sums of money because of it. Even if the stats say most people give up, you have the power to choose not to. People who monetize their blogs can experience unlimited income-earning potential by adhering to a plan.
Create Your Own Blog
Getting Started
To get started, you're going to want to get a domain name from Namecheap and fast SSD/Cloud hosting from SiteGround or Bluehost.
I've used both and think highly of both of them. SiteGround has fast servers and they are really great with scaling up websites and customer service. If you're new to blogging, I recommend the affordable introductory plans at Bluehost.
Had it not been for these hosting companies, I wouldn't be communicating with you through the blog I have today.
1. Building a personal brand.
Don't worry right now if you're not the best writer yet. You don't have to have to be a Shakespearean author to start to build your own brand and online presence.
On the flip side, if you DO have a writing background, you'll just be that much more ahead. Sweet!
With blogging, I've found the best approach is to show your personality through your writing.
Skip the formalities and write just like how you would talk in real life. The best way to move people to take action is through a lens of authenticity, sincerity, and commonality.
Let's use my blog's brand as an example.

For example, you can visit my About page to see who I am. Hopefully, you will find that the page paints a clear picture of my personality.
This is what it looks like:
As you can see from this screenshot, in the beginning, I don't discuss any of my business or blogging objectives. It is just a photo of me with the one thing I love the most (birds, of course, haha) plus a fun little background story to help give my readers some additional information about who I am and what my interests are.
Storytelling is most effective if you can learn to be vulnerable. We are all human.
Don't be fake. Own your strengths and your weaknesses. Be honest.
This will help you connect with your readers so you can expand your sphere of influence.
If you have an Instagram account, I'm pretty sure you're already well aware of how much growth influencer marketing has experienced in recent times. One website claims it has grown by more than 90% since 2013. Take a look at this!
Here are some steps you can take to turn your blog into an effective platform for your personal brand, whatever you decide that may be:
2. Choose an overarching theme.
Most professional bloggers on the internet will advise you to choose a specific niche and lock-in.
While I understand the logic, I don't think it's an approach that will work for most people. I think the more general you start your website when you're new, the more you'll increase your odds for success in the future.
I happen to be passionate about a whole variety of topics – birds, travel, blogging, psychology, dating – and that's what has allowed me to create the successful multi-topic blog I'm running today.
People who blog, but don't make any money are most likely going to quit. But people who get bored will quit too. Find a happy medium where you can reinvent yourself, show your personality, connect with a relevant audience, and profit too.
That's my advice. Not everyone will agree with me and that's okay too. I stand behind it.
Regardless of your background, we all look for the same things. Businesses that are successful usually focus on areas like recognition and team bonding. Human connection is what we all look for. Focusing on your passions is great and if you can combine that with some sort of a plan to generate income, you'll be well on your way toward building your own business.
Remember that blogs can become online businesses. If you treat it like one, a business it will become.
Pick your topics based on market factors.
When deciding what to create a blog about, you should always do research. Of course, a good place to begin is with your areas of interest. But do not make the mistake of writing about something you think people will want to read without doing your due diligence first.
There has to be a decent search volume on search engines like Google to indicate market demand. Otherwise, you will probably find you've wasted your time. That is under the assumption that seeking a financial return is one of your objectives with blogging.
If creating a finance website is your goal, for example, it might be a mistake to make your blog focus just on "saving money."
You'll want to write about a wealth of other areas within finance. Go deep and go wide. You can have specific items within a blog about finance like credit cards, insurance, student loans, and credit card debt repayment. On the other end of the spectrum, leave room to write about other topics.
Think of them as sub-niches within your areas of expertise.
Whatever you write about, it has to be something you are willing to become an expert in.
You'll notice as time goes on that you will form an audience that you can cater to. Then you can expand and work from there.
To reiterate, if making money through your website is a primary objective, you need to consider the revenue potential.
How much money is your target audience willing to spend on the types of things you write about?
When it comes to making money online, it usually works best to go after businesses and professional audiences who have more money to spend than individuals do.
That's not to say that's the only way. Plenty of individuals spend money too.
My point is to consider your audience as a major part of your strategy.
Think about getting into consulting.
After positioning yourself as an expert in the area you aim to work in, you can make huge profits by tapping into consulting work.
If applicable, high-end consulting is an excellent avenue to make large sums of money while working within an area of your liking.
The cool thing about choosing a profitable area of consulting is that you don't have to have a large audience to make a lot of money. Think about it like this.
Would you rather have 3 clients who pay you 4K each or 6 clients who pay you 2K? You'd be doubling the amount of work and time for the same pay. Work smart.
The strategy you should follow is simple:
When you're getting less website traffic, you need to charge a higher price tag and do more consulting work to make the same amount of money that you will in the future.
Regardless of what you choose to do, you will be able to charge more for the same work as you gain experience.
To create something that can lead to future passive income streams, you will want to focus on a bunch of areas around your website such as SEO, domain authority, and blog monetization.
You can make money from a blog in a matter of months. It doesn't have to take years.
It all begins with a focus on becoming an expert. Become a respected consultant. Convert your readers into clients and provide an excellent reading experience.
You have to think along the lines of a business owner if you ever want to become one.
Once you start making money through your blog, you can start to scale it up. You'll notice as your traffic increases, you will be able to tap into passive income streams through strategic avenues including affiliate marketing, courses, and selling your own products or services.
To create a blog, sign up with Bluehost.
You can build a website with them for just $3.95/month to kick-start your online portfolio.
Get started with Bluehost
Best Online Job #3
Dropshipping
One of my close friends from college has become an expert in dropshipping. He now runs one of the world's best courses and coaching programs on dropshipping and e-commerce.
Everything I know about dropshipping is the direct result of following Justin Woll's teachings over the last few years. He runs a WILDLY successful e-commerce coaching program that has led to incredible results.
The amazing thing about dropshipping is that you can sell products without worrying about ordering and stocking inventory. You can use fulfillment services for everything.
To get started, all you need to do is open a dropshipping store.
How exactly does dropshipping work?
The premise of dropshipping is simple.
Advertise a product from a third party within the e-commerce store that you set up.
Receive orders and accept marked-up payments.
Forward order requests to the third party to get the item delivered at the base price.
Profit
Here's a nice illustration created by ShopMaster that depicts this process.
While dropshipping may seem easy, there's a bit of a downside. It's not as simple to do as it looks.
There are a ton of examples of dropshipping-based businesses that have closed their virtual doors forever.
You have to understand that none of the examples I'm providing in this article are get-rich-quick schemes.
These are some of the downsides to dropshipping:
You could make way more money selling your own product. Since you're still buying it from the main supplier, you don't make as much money on each sale. That's the downside to being the middle-man.
I've seen a massive increase in dropshipping businesses since 2017. Almost every single paid Ad on Instagram links to a store that operates in this way. You'll be competing with an already saturated marketplace.
The Facts:
More than a quarter of online stores have adopted dropshipping as their fulfillment model.

(Source)
So while the competition is high, there is still great potential there to make money online through this dropshipping business model.
How to Get Started
Follow these steps if you want to learn how to get started with creating your own dropshipping business.
Strategically do market research to choose your niche.
Research marketing strategies.
Price items appropriately.
Use reputable suppliers.
Follow the supplier's fulfillment process.
Promote your products on social media.
If you think you would benefit from this, you can use Fiverr to hire a virtual assistant to help you along the way. Their job can be to manage the partnership you are establishing with your chosen supplier.
Get E-Commerce Coaching
If you really want to hit the ground running, SIGN UP FOR JUSTIN'S COURSE. It will completely change the trajectory of your e-commerce business, without question. Justin genuinely cares about his students. There are thousands of students who have testified the incredible results they got after studying under Justin's program. If you want to become successful in e-commerce, you need to enroll in Justin's classes.
Join his E-Commerce University program.
Enroll: E-Commerce University
How to Create Your Store
Unless you use an e-commerce platform to create your store that doubles as a web host and store like Shopify, you will need to select a suitable hosting provider for your WordPress-based store. You can use a plugin like WooCommerce for free through WordPress. Since WordPress requires a hosting plan, you can use Siteground to get started.
I recommend SiteGround because they're extremely fast, reliable, and scalable.
Start selling with SiteGround
Best Online Gig #4
Digital Marketing Freelancing
Online digital marketing jobs are in demand right now. There is actually a huge skills gap that is causing a lot of these positions to remain unfilled. If you can get creative, you might be able to help businesses grow!
One study from the UK indicated that 50% of modern businesses are lacking skilled workers within this particular area. Take a look at what they found:
With globalization, we are watching as companies are increasingly outsourcing digital marketing tasks. However, not all digital marketing tasks can be outsourced.
To get into a position like this, you don't need a high school diploma or a degree.
As you can see in the graphic above, the financial industry has the second-highest demand for people to help with digital marketing.
Financial companies are realizing that the best way to reach people is to combine a hint of personal credibility with professional credibility. They are realizing that the only way they can reach more people in order to help more families is to expand their digital marketing.
These positions can be some of the most financially lucrative ones in the world. Your earnings will correspond directly to the effectiveness of the marketing that you do. If you're good at it, you can make a killing while working online.
I can connect you to a financial services marketing company that is hiring remote digital marketers. The cool thing about a position like this is that you can do the work completely digitally. Everything is done through Zoom now. Work when you want, where you want.
If you are from the United States and would like to see if you can qualify to work with the company, you can fill out this form linked below.
Become a Financial Services Marketer
1. Develop a specific skill set.
Say financial product marketing and distribution isn't your thing, well, then you need to start by deciding what is.
Digital marketing covers a lot of areas. There is search engine optimization, pay-per-click advertising, social media marketing, data analytics, conversion rate optimization, affiliate marketing integration, and the list goes on and on.
You certainly aren't limited to any one area. Grow your skillset in whichever areas appeal to you.
Content is king
No matter what business you get involved in, there is going to be a high demand for content. That inescapable truth is the key reason that content is king and why mastering this area will pay a lot.
Everyone needs content in some form or another.
Marketing & SEO
It is essential that you learn the principles of good SEO as well. Search engine optimization is what helps search engines find your content and recommend it to others. If you want to reach people, you need to get good at this.
Customer acquisition
Advertising isn't as simple as throwing money at Google and crossing your fingers that sales will follow. Sadly, I think some people think that's all there is to it and that is why they're disappointed when they don't see results.
Potential paid jobs that you can grab within the realm of paid digital acquisition include affiliate marketing roles, paid social media specialists, and search engine marketing positions.
Social media seems easy, but that's only because your main experiences using it have involved sharing your vacation photos and posting about your major life events.
From 2014 to 2017, I worked remotely as a professional social media specialist.
I can assure you, there's a lot more to it than most people realize. Most companies could benefit from some professional assistance with their profiles on Facebook, Twitter, Instagram, LinkedIn, and Pinterest.
If you can show companies how to spend their money more effectively on paid ads, you can definitely succeed as a remote Social Media Specialist.
Data Analytics
A lot of entry-level workers are surprised (or even scared) when they find that most available positions revolve around data analytics.
Don't be too worried by the sound of it.
The type of data you will be analyzing in most roles is behavior-based. It's not necessary that you're some math wiz who took multivariable calculus in college.
As long as you can look at numbers, tables, and charts, you should be okay. You will want to be able to understand user behavior on websites and online stores so that you can help businesses make adjustments in order to improve conversions.
Where can you find high-paying positions as a digital marketing professional?
As mentioned earlier, you'll want to check out Flexjobs.
In exchange for their subscription, you will be given access to thousands of job listings where you can decide which ones you might want to apply to.
It's one of the best ways to fast-track your online income-earning potential.
Get started with Flexjobs
Best Online Job #5
Coaching & Course Development
Mentorship is so important.
While I've never been in a remote position working as a "coach," I have worked with one remotely!
After one of my past relationships ended, I took solace in confiding in a virtual life coach who was able to help me process the end of the relationship while helping me decide what steps I could take to move forward.
Ginger.io provides around-the-clock emotional support through a mobile app. They hire life coaches, licensed therapists, and remote psychiatrists.
If you're looking to work in that field and you have the required certifications, that is something you may want to look into.
I'll take this chance to point out that "online coaching" and "online tutoring" are different from "online counseling."
There are many other types of coaches who focus on helping their students achieve various goals and objectives. Coaches usually help their students measure their results and track performance for consistent gains. It can be an excellent form of accountability for people who want to take on that responsibility.
Coaches who sometimes work remotely include:
Life coaches
Spiritual coaches
Financial coaches
Business coaches
Executive coaches
Wellness coaches
Fitness coaches
There are a ton of areas where coaching can be relevant. In fact, if you're really entrepreneurial-spirited, you could even come up with your own area to become a coach in!
How can you start working online as a coach?
Here are some strategies to get you started.
1. Focus on becoming an expert
If coaching is the goal you have in mind, you have to decide what area you are going to provide guidance within. There seems to be a lot of demand in the market for life coaches, but that doesn't mean you can't have success with other niche areas.
You might want to teach a Chinese course, facilitate Adobe Creative Suite classes, or help people learn how to play the guitar.
2. Be consistent & Blog
People will not seek help from anybody. You need to have a relationship with either personal credibility or professional credibility where your reputation precedes you.
You have to build your personal brand online.
One way to go about this is to publish blog posts online where you offer free advice to people. The more value your post brings, the more income you can earn.
3. Sell your knowledge
Using a platform like Premium.Chat, you can get paid to chat with your clients. This is a tool that can be added to your blog or website. It allows you to charge visitors a pay-per-minute fee or a flat rate fee while assisting them. Obviously, this path requires your live attention.
If you prefer passive income, you might opt to create a virtual course. You can use Thinkific to create a course. If you know of another blogger who has a course you like, if they're using Gumroad, you can sign up and become an affiliate for their course through the Gumroad platform.
You can use Gumroad to sell music, ebooks, comics, and more.
Get started with Gumroad
Best Online Job #6
Graphic Design
My graphic design background has allowed me to create content for businesses from the comfort of my own home.
Part of my prior education included attending a vocational high school where I studied digital design. It was there that I began to learn how to use software like Adobe Photoshop, Illustrator, InDesign, Lightroom, and Final Cut Pro.
Some of these programs you can teach yourself. There are websites and YouTube videos that will teach you how to use them with free (or paid) guides and tutorials. You can learn them and become a graphic designer.
Get good at editing videos
There is a massive opportunity for success in video editing. YouTube is getting bigger and bigger and tons of companies are thinking about expanding into video.
Facebook and Instagram both see video as the future.
We've all seen signs of this on the apps with the popularity of Stories and the integration of Instagram TV.
If you can edit videos well, people will pay you for your services.
Check out these facts:
There is now more video content uploaded to the web over and over again in ONE MONTH than there ever was released on TV over the span of THREE DECADES.
Isn't that unbelievable?
(Source)
People aren't just creating all of these videos for no reason. As you can see, people are WATCHING IT TOO.
(Source)
Whether you do photo editing, video editing, animation, or some other aspect of graphic design, you'll most likely be able to do your work remotely from wherever you want.
Companies are always looking for people who they can hire to help with these projects. If you're serious about this type of work, many companies will hire you for a project as an independent contractor.
With the expected surge in viral video marketing, the demand is going to continue to increase as people and businesses compete to get people's eyes on their videos.
If you like to work in graphic design, you can take a look at some of these opportunities as well.
Sell Stock Photos & Videos
I tried to sell stock photos for Getty Images in 2017. I thought I could make some extra income while I was finishing up college. Admittedly, it didn't work out very well for me, but I also didn't take it too seriously.
People who do it and do it right can make great money selling popular stock photos and videos.
Some popular platforms for selling stock content include:
Work on virtual reality
Games like Pokemon Go took the world by storm when it made augmented reality mainstream. Now, we're seeing things head in the direction of virtual reality. If you can stay ahead of the curve and learn to produce this type of technology, there's probably a lot of money to be made.
Produce 360-degree content
I'm not certain if this is just a "fad" or if there will be a future in it, but if you know how to create 360-degree content, you could definitely get paid by businesses to create it!
Imagine the possibilities for selling homes as a real estate agent. Even during a global pandemic, people miss the days when they could travel without restrictions. How about a virtual vacation or tour?
Best Online Job #7
Software Development
If you know how to code, there are DEFINITELY a ton of ways you can make money working remotely. In fact, you can make fantastic money if you know how to code.
If you lack experience, you might have some difficulty in the early stages. However, a programmer with developed skills and troubleshooting experience has the potential to earn insane amounts of income.
Small and medium-sized businesses are always looking to hire work-from-home freelancers who can program. It helps cut their costs while still being able to harness a highly sought-after skillset.
Who might hire a freelance software designer?
Small businesses
They'll probably hire you as a contractor.
Entrepreneurs
Maybe you will find someone who has a vision but lacks the ability to execute it without hiring help.
Individuals
You might come across a college kid who is struggling with a project… or maybe a like-minded professional who is trying to code something but needs help.
The common link between these jobs is that they're all tiny and temporary. So you can easily do them from anywhere. The commitment is low, which in turn, allows you more freedom.
These freelance coding gigs usually will tout a high hourly rate. You might be surprised by how many people are looking for this type of help.
Take a look at any job board. You'll see it for yourself.
Emerging areas of remote work with coding include:
Mobile app development
Website development
Bot development
Game development
How to get a software DEVELOPMENT job
You can keep an eye out on any job listing website to find job leads. There are many work from home coding gigs to be had if you keep your eyes open. They're in high demand.
Some specific places where you might have luck finding openings include:
GitHub
Being that GitHub is the world's leading software development platform, I'd suggest starting there. You will find that it helps you gain exposure, network, and build a portfolio.
Craigslist
Since they are based on geographic target audiences, there is less competition which is excellent.
Any freelance website
These websites usually have global competition which can make it really difficult to get work. However, it's certainly doable.
If you want to use one of these standard freelance websites, you can find coding and programming jobs on any of these:
If remote work is your main objective, I'd recommend you start with Flexjobs. The fact that you must pay a small subscription fee ultimately means you'll find higher quality openings with less competition.
Get started with Flexjobs
Best Online Job #8
Writer, Author, or Editor
Writing is potentially one of the most popular work-from-home jobs that currently exists.
Content is number one, no matter where you look. Every profitable business requires content.
I used to date a foreigner who could speak English, Spanish, and French fluently. He was studying for a career in psychology, but I used to always tell him there was a massive opportunity waiting for him in the realm of freelance translation work.
Knowing multiple languages gives you a ton of bonus points with potential employers. There's great value for businesses in having someone on staff who can speak commonly spoken languages such as Spanish or Mandarin Chinese.
If you want to learn a new language like Spanish or Chinese, you can use this tool to study them.
You can actually learn any of these languages using this software platform.
This is how I taught myself how to speak Chinese!
The biggest mistake new writers make.
A lot of people jump into freelance writing without any idea of what they're doing. Sometimes people will try to look to other freelancers and reference the work they've completed in the past. The only challenge with that is that you're constantly looking backward and basing your decisions on what has already been done.
Here are some strategies to secure a freelance writing gig:
Get to work and cold pitch.
Don't feel intimidated. You have to be proactive and send emails and messages to companies who might hire you. If you're bringing an idea to the table, you will be much more likely to catch their attention. Be sure to craft an original email so it sounds tailored to the person who is reading it. Take it from me as someone who gets a ton of emails because of this blog. Nothing sounds worse than when you receive a generic copy-and-pasted inquiry that you just know was sent to a handful of other bloggers too. "Thank you, next!"
Pitch ideas on job boards.

Sometimes it is okay to ASK for work. People who need things also look to job boards so make sure you are advertising yourself just like any other business would! Go ahead and pitch your ideas on sites like:
–Flexjobs
-Problogger
-Blogging Pro
Follow job board postings through Twitter.
Social media is a fantastic way to find work. Twitter is one of the best ways you can find freelance work for writing gigs. Go ahead and look for writing gig leads on various popular Twitter accounts:
@Monster
@WriteThisMoment
@FreelanceWJ
@WhoPaysWriters
@Write_Jobs
Find writing gigs with Flexjobs
Best Online Job #9
Corporate Positions
While it might not remain acceptable forever, it seems like many typical Corporate America positions have successfully transitioned over to remote work during the global coronavirus pandemic.
An interesting and exciting prospect for the future is whether or not these positions will be allowed to remain remote once offices reopen.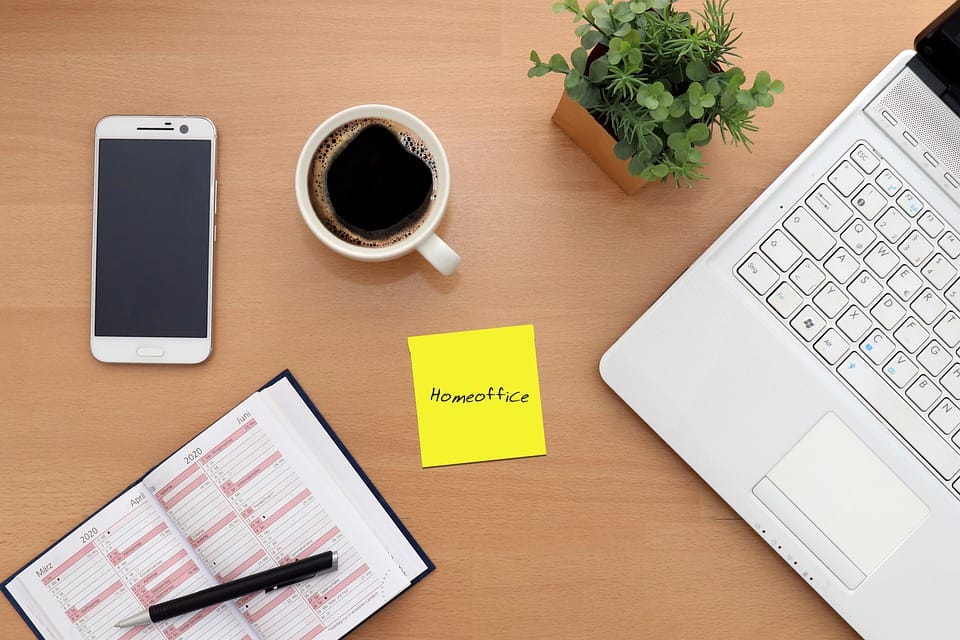 If you can manage to find a new job that will allow you to work remotely, regardless of what they have you do, you'll be able to work online from anywhere with the added comfort of receiving a steady paycheck.
Some of the benefits of having a job like this include:
Lower overhead for both the business and the individual.
Reduced attrition among workers.
Access to a global pool of talent.
Potential for increased productivity
Let's be honest. When people are at an office from 9-5, we all know they aren't actually working throughout that full shift. I never understood why businesses wouldn't allow people to leave work early if they got their work done quickly (while exceeding standards and expectations.
At least with remote work, you're able to work more efficiently and productively. According to a study by Flexjobs, they found 2 out of every 3 workers will experience improved productivity while working from home.
Here are some other numbers that have been collected: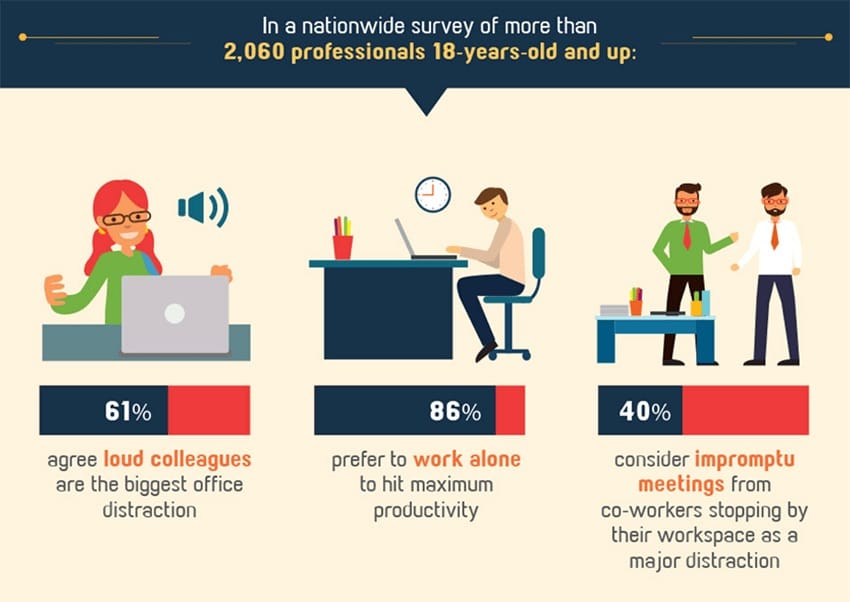 (Source)
Workers enjoy a ton of benefits when they are able to work remotely and make money online.
It seems there are real advantages to telecommuting to work.
Best Online Job #10
Remote Financial Advising
The facts are clear: financial planners are retiring faster than they can be replaced. Most financial advisors are nearing retirement age so there will be a need for new workers to enter the field.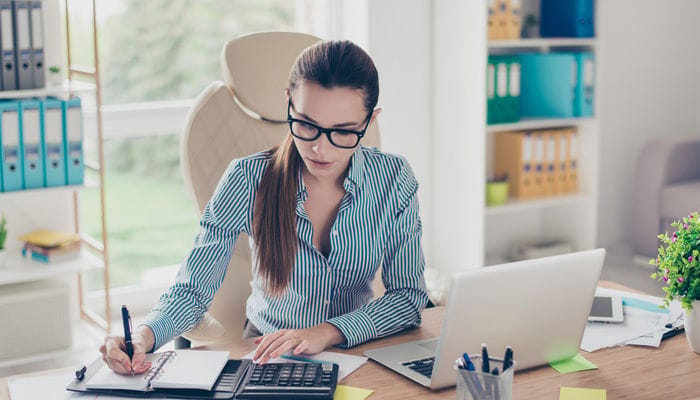 (Image Source)
The market is going to have a large and unmet need for the services of financial service representatives unless younger people start getting involved in the industry in larger numbers.
With one of the largest generational transfers of wealth approaching in the near future, there will be a huge opportunity to make large sums of money working in finance.
With financial software being as great as it is, you don't even have to be a financial guru to get started nowadays. It is common practice to pay a small monthly fee when you work for an insurance or investment company as an independent agent. This is the tiny bit of overhead you pay to run an online business from home. These companies give you access to all of their premium software, tools, and training materials with the expectation that they will help you generate new business.
You can usually expect to earn large commissions in the ballpark of hundreds, if not thousands, of dollars for one-time commissions from selling flagship products. In some cases, you can earn an unlimited income. They have some of the best compensation plans in existence. Earnings can be based on sales closed, renewals on premiums paid, passive streams of income from assets under management, and depending on the business structure you're working under, even passive income in the form of overrides earned as a direct result of the agents who you have successfully trained and developed.
Even if you don't stick with it, I want you to understand that learning about how money works can change your life forever.
While it takes a lot of hard work, dedication, and patience to succeed in working in finance, the financial industry is the most profitable industry in the world.
So what does one actually do while working as an agent in financial services?
There are so many ways to earn based on the work you do:
I have an independent partnership with a 100% remote financial services marketing and distribution business that pays commissions along various lines of business including, but not limited to selling:
Home & Auto Insurance
Life Insurance
Investments
Debt Elimination Plans
The business can be done 100% online. You just need a computer, an internet connection, some familiarity with using Zoom for video conferencing, and a willingness to learn about how the industry works.
If you think you want to give it a shot, you can send in your application.
Get started now:
Become an agent.
Work From Home Jobs FAQ
---
Remote work appeals to many of us. Whether you are a digital nomad trying to travel long-term or a stay-at-home parent who wants to be near your children, the motives are real. Telecommuting opens up a whole world of possibilities that wouldn't exist if you were tied to a desk in some office.
Seeing all of this information, I'd imagine you see some value in why you might want to explore remote work in the coming years.
Just think, you can get paid every week for your work and never have to commute to work even once. You'll save money, mileage, and time. How cool is that?
As we shift to an economy based on entrepreneurs and individuals, you will want to begin to think about how you can build your personal brand in order to profit from this technology-oriented economy of the future.
What type of work can you do from home?
As you can see from this article, there are a ton of possibilities. If you get creative, I'd say in all seriousness that the sky is the limit.
Some of the ways I'm familiar with include:
Get a product marketing job.
Learn how to create a blog.
Find a data-entry job.
Become a translator.
Develop software.
Become a graphic designer.
Edit video.
Find a remote customer service gig.
Work as an online financial educator.
Become a coach.
In this article, I cover pretty much all of these areas, in addition to others, so be sure to read about them for additional insight.
Do remote positions pay well?
As with anything, it depends. In some cases, you can actually negotiate your paycheck at work to make your position remote.
You might be able to negotiate it higher if you can show them that they'll cut costs by eliminating your workspace.
On the opposite end, if your company is being really stubborn and you want to work remotely but they won't allow you to, you could maybe even settle on a pay cut if it would be of greater value for you to live with less but not have to commute each day.
Be wise. You can make it work.
Even a blog can vary widely. New bloggers sometimes only make a couple of thousand dollars a year from their websites, while strategic and successful bloggers can make tens, if not hundreds, of thousands of dollars each month from a blog.
Who will hire a remote worker?
Following the coronavirus pandemic, the new answer to this question is… almost everyone.
Some of the noteworthy businesses that come to mind are:
JPMorgan Chase
Aetna
Cisco
Dell
Phillips
If you do some searching, you'll see that almost every position available right now is 100% remote. It's unclear whether or not these will remain this way long-term.
What are the easiest online jobs?
In my opinion, the easiest online job is the job that requires a skill set you're well versed in.
If you're a writer, you ought to start a blog and look for freelance writing gigs.
If you're an actor, maybe you could find work linked to YouTube or creating stock footage.
If you're a fast, but accurate reader, data analytics might be a time-efficient option for you.
The "easy job" is always a mixed combination of your natural talents, general interests, and a tiny bit of luck.
Remote Work Wrap-Up
If your goal is to find a way to make money online or to travel while you work, there are plenty of options available.
Any of the gigs I mentioned in this post can potentially allow you to work from anywhere via means of telecommuting. No more dealing with annoying rush hour traffic and loud work environments.
In order to be successful, you will want to avoid the fatal mistakes people make. Mistakes like following the herd or taking advice from people who don't have what you want.
The old advice used to say to take surveys, collect coupon codes, and skim for sales. You can do these things on the side, but don't make a career out of that. Most of those options will never pay you even nearly as much as if you become a highly skilled expert within your niche.
Figure out what your unique skill set is and connect it to a digital work environment.
That is how you are going to gain experience and open up potential avenues to create passive streams of income.
To get started and see what possibilities currently exist, I recommend you do as I once did and sign up for Flexjobs to see what positions are listed on their current job postings.
Get started with Flexjobs today.
For additional reading on The Rocky Safari: You can learn more about how to create a blog and how to make money while you travel the world long-term.