Last Updated on May 9, 2022
International romance. It is complicated, confusing, and different than anything I've ever encountered before. I'm surprised I have even allowed myself to fall for a guy from another country knowing what it might entail. I keep telling myself that I should really try to date people closer to home… yet the exact opposite keeps happening!
Since I first started dating an international student from Spain (at my American college) I have constantly asked myself the question, "is it a bad idea to get romantically involved with someone who is only going to be around for a short period of time?"
The answer to this question remains somewhat unclear. I have convinced myself to try to live in the moment and enjoy what is "now" rather than what "might be." With every relationship I enter, I quickly start to envision what the future may look like. The difference here is that with dating an international student, it becomes very complicated to figure out.
For the most part, dating someone from another country has been a welcome departure from the norm. As much as I enjoy the usual dinner date or a trip to the movies, it is even more exciting when sightseeing becomes the go-to option for date night. There are very few things in life that I enjoy more than traveling. When you are literally dating a 'traveler' it becomes so much easier to arrange dates that involve visiting new places.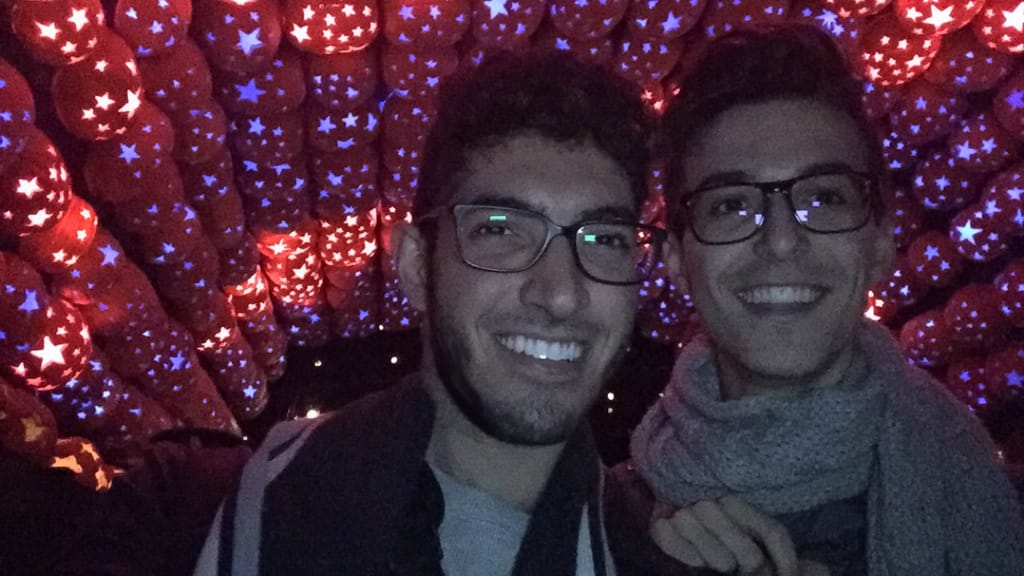 Dating someone from another country can bring forward unfamiliar customs and traditions you may not be used to. New food, new phrases, new ways of looking at the world. For me, it has been like having a fresh set of eyes enabling me to see the world in new ways. So far, I haven't had to deal with any outright instances of culture-clash but the fact that I come from a very Italian-American home and am now dating a European guy may be helping to keep our views on things more balanced than they would otherwise be. In any case, I believe openness is key.
Considering our relationship's potential "expiration date" has probably been the hardest part for me so far. Commitment and everything else becomes somewhat of a gray area when you're dating someone who is only around for a few months. I suppose it is at least worth mentioning that my grandparents did have a successful transnational relationship but their situation was also very different.
On one hand, it's scary to think about getting close to someone only to have them taken away in one year's time. On the other, what good is living a life without creating memories to look back on? I recently read a post that really resonates with me so I'll share an excerpt from that here:
No one can say how hard you'll fall or how attached you'll get when you enter a new relationship, even if it's one that you know you will (probably) need to end at a certain point. When you get involved with someone who lives so far from you, there's always the chance that he'll take a little piece of your heart with him. But that can be a good thing, too. "…Falling for [him] was the best thing that ever happened to me," says Kristine. "People always ask me, 'What's going to happen next?' but I'm not worried about that. I took a chance and fell in love, and for now, that's enough."
And that's just it. Right now, the pros outweigh the cons so I'm willing to take that chance. If that ever starts to change, then we'll know it's time to reevaluate.