Last Updated on September 16, 2023
Last week, my friends and I went to the Brooklyn Botanic Garden in New York to see the cherry blossom trees. The park has a variety of different types of cherries. Their website has a neat little interactive map where you can track the bloom status of each individual tree.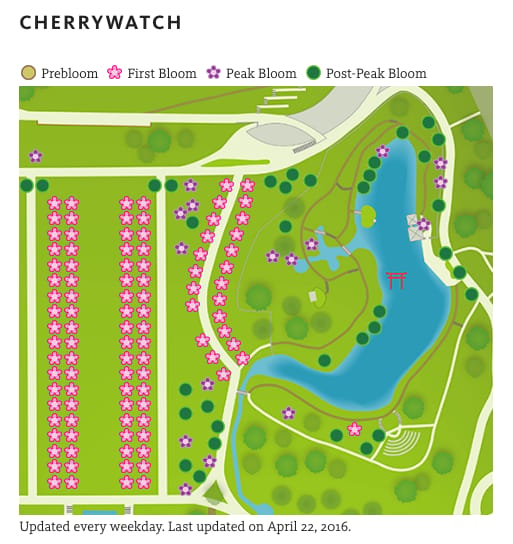 At the time we went, the Ariake, Ukon, Shogetsu, and a few other cherries were in their first bloom. The Botanic Garden has a huge section of pink Kanzan cherry blossoms but unfortunately, none of them were ready yet. I was mildly disappointed because we went there with hopes that we just might catch a glimpse of the pink Kanzans.
We spent a few hours walking around the Brooklyn Botanic Garden. After we were finished admiring and taking pictures around the cherry blossoms, we ventured into the Steinhardt Conservatory where we saw plants that grow in various climates. They had a bonsai tree exhibit that I enjoyed quite a bit.
I have to admit, knowing that the Kanzan trees are in full bloom right now, I feel slightly tempted to go back. The white cherries were a sight to see and I have no doubt that the pink cherries are even more stunning in person.