Last Updated on January 14, 2022
As I sit at home in quarantine, I have decided now would be an ideal time to think back and reflect upon a portion of my backpacking trip that I actually have not yet had a chance to share stories about: the month I spent living in Zadar, Croatia.
I regret not having written about life in Zadar sooner. I never should have allowed so much time to pass since my visit there in October of 2018. It feels like I have neglected to write about a country that has, without any question, changed my life in a significant way.
You see, if I had to pick only one country out of all the places I've backpacked in that has left a lasting impact on who I am today… I would definitely have to say that place for me was Croatia.
While it may not have been quite as lively as Athens, Greece, or nearly as touristic of a spot as any of Spain's major cities, traveling to Croatia, for me, felt more like finding a hidden gem in a place where I had not been expecting to uncover one.
The truth is… I traveled to Croatia because I had to.
With my 90 days of free travel within the Schengen Zone running out, I needed to exit immediately and go somewhere outside of that area. While there is constant discussion about Croatia's classification changing, at the time of my decision, Croatia was not considered part of the Schengen Zone. So that is why when I spotted an affordable flight to this city that I'd never even heard of called "Zadar," I sort of just shrugged and thought to myself, "Sure, why not! Let's go there next."
Back then, I didn't know the first thing about Croatia. I was completely ignorant to what I might or might not have found once I got there. I am not sure how else to express that I was blindly traveling to a place that I had only just started researching maybe 24-48 hours prior to the purchase of my airline tickets.
Based on the aerial view I pulled from Google Maps, it looked to me like I'd be going to a peninsula off of Croatia's mainland. I researched a few nearby attractions that looked worth visiting.
I wasn't 100% sure about what exactly I'd do once I got there, but that alone wasn't necessarily a reason that was going to stop me.
Besides, I had to go somewhere and Zadar appeared to be just as good of a choice as any.
I enjoyed the idea of being surrounded by the sea. The images online made Zadar look beautiful. If it really looked anything like how it showed online, I couldn't imagine not enjoying my time there.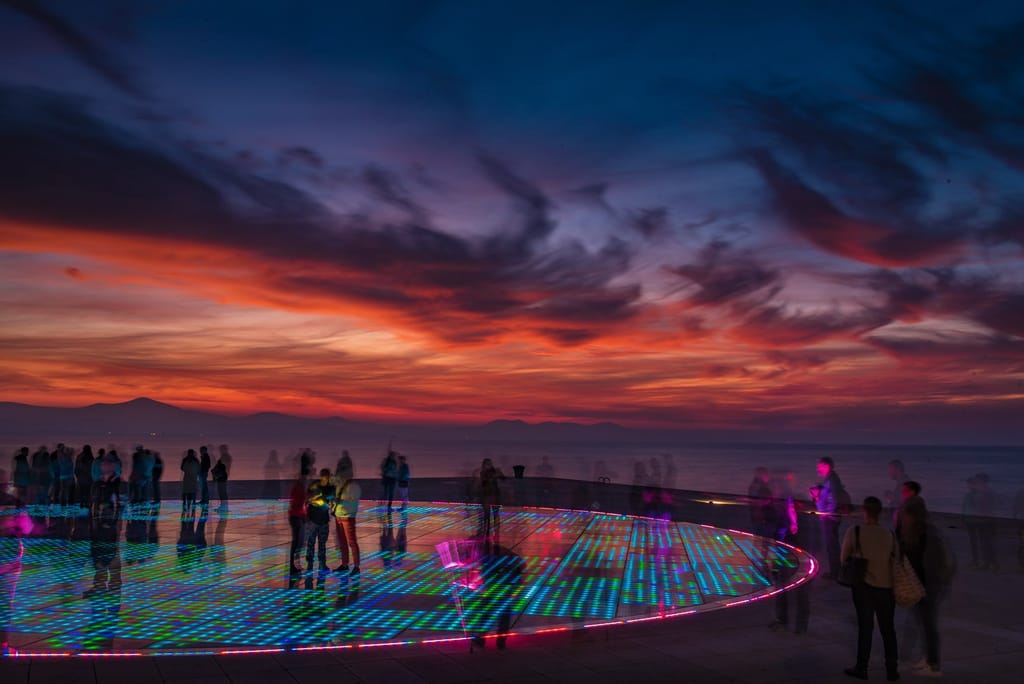 According to Instagram, there was something there called "The Greeting to the Sun." It appeared to be an interactive, solar-powered art display. The photos had me mesmerized. If for no other reason, I needed to visit the city of Zadar to see this monumental art display.

My ancestors come from Italy so Croatia's close proximity to there was yet another reason I felt more inclined to visit. I had been to Italy once as a kid, but I wondered if certain aspects of Croatia today might remind me of that beautiful place I once visited so long ago.
I had never before traveled to anywhere in the Balkans before. The region was unfamiliar to me and, honestly, it was the most intimidating decision I'd made yet. I had grown comfortable in the Schengen Zone throughout the preceding 90-day window and the idea of going somewhere with all new visa rules was frightening.
Every time I chose to move somewhere new, it felt like I was hitting a reset button on my whole life.
Anything at all that I thought I knew…. no longer applied. One fresh start after another.
There was something inherently difficult and scary about that. I was always adjusting and hoping that wherever I ended up would be a place I would like and enjoy. The truth is that I had a pretty difficult time in Poland where I'd been living for 30 days before moving to Croatia.
I so desperately needed Croatia to be a positive experience for my mental health and wellbeing.
I needed that so badly.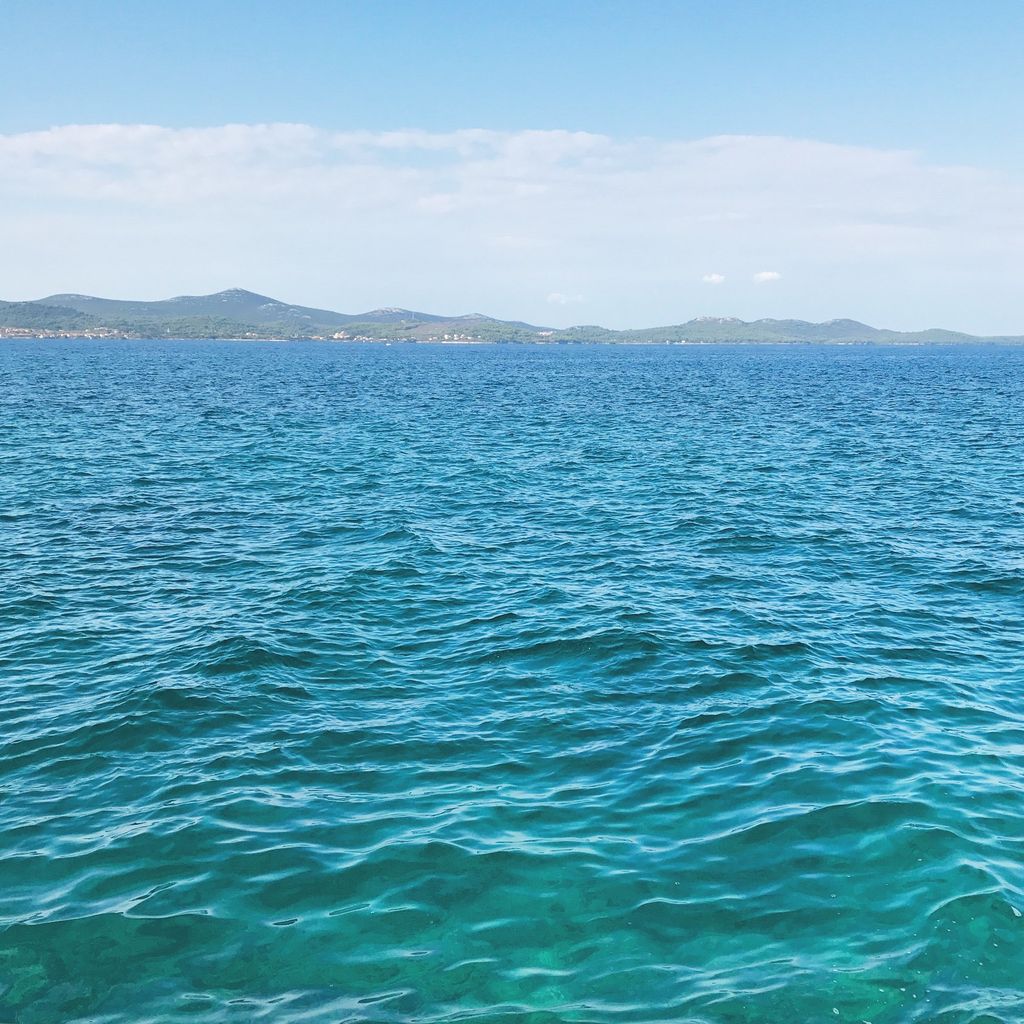 The good news is that once I arrived in Croatia, I was immediately swept off my feet. I couldn't have had a better first impression of the place. Met with views like this, it certainly didn't take long at all to fall head over heels with this breathtaking place.
Croatia left a last impression on me. As beautiful of a place as it was, its sunsets and landscapes were but a small piece of the much bigger picture. I had quite a few unforgettable experiences there that I hope to share with all of you in my upcoming blog posts. The people… the culture… the friends and the food… there was so much to take in.
So much to remember.
I hope through these stories, you'll begin to better understand why the small city of Zadar will always hold such a special place in my heart.