Last Updated on September 15, 2023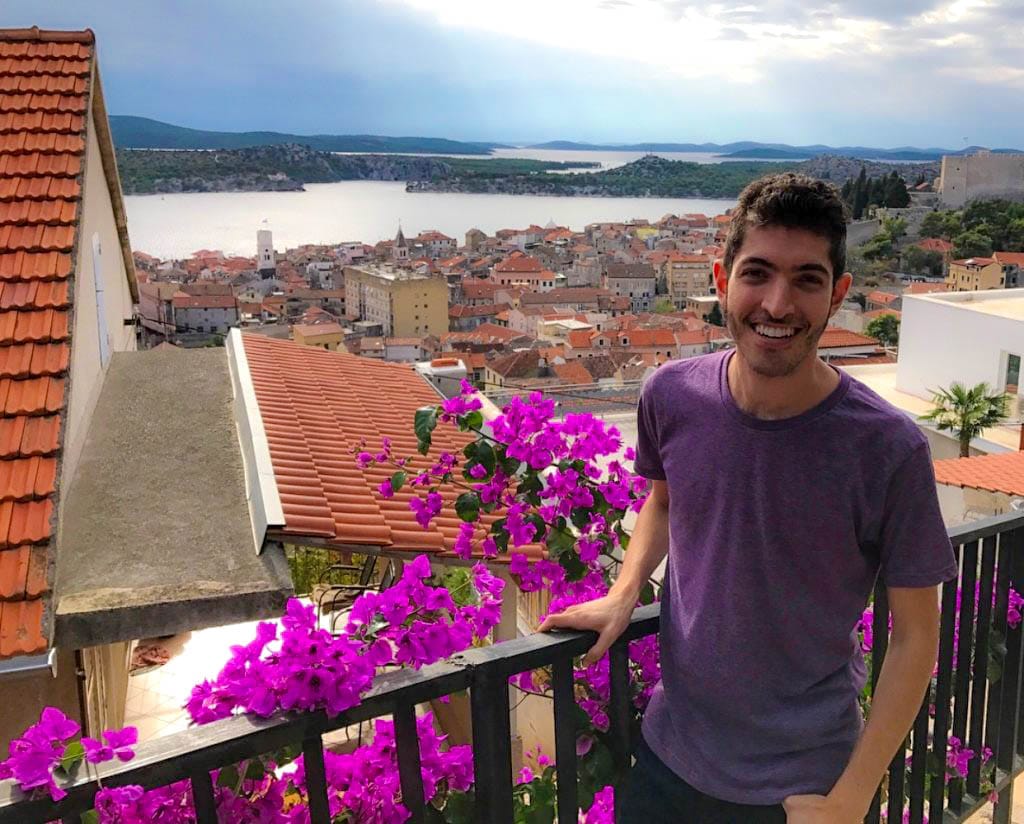 Only a short bus ride away from Zadar or Split, Šibenik is a city worth visiting while visiting Croatia.
Heading there from Zadar meant the bus ride took around an hour and thirty minutes. The trip went by extra quickly because unlike most of my travels, I had a friend to go with! It was a nice switch up from the usual solo travel lifestyle that I had gotten so accustomed to.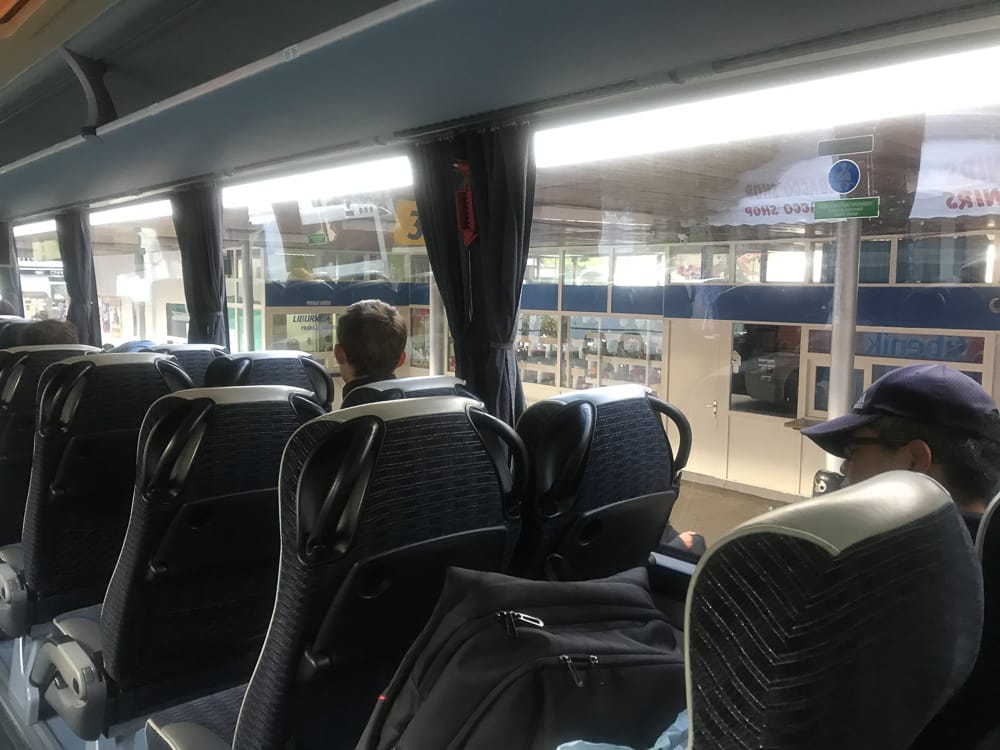 Šibenik is a coastal city that has a ton of history. The city has endured nearly a millennium of scorching temperatures, survived a few wars, and been beaten by waves and wind, and the city still stands as strong as ever.
Unlike many of the major cities in Croatia, Šibenik is actually one of the few coastal cities truly built by Croats. For example, Split and Dubrovnik were both founded by other cultures!
Things to Do in Šibenik
Šibenik is the third-largest city in Dalmatia. I highly recommend it is a wonderful section of the Adriatic coastline. The city has a ton of things to do with its quaint alleys, squares, historical areas, and lovely places to hang out.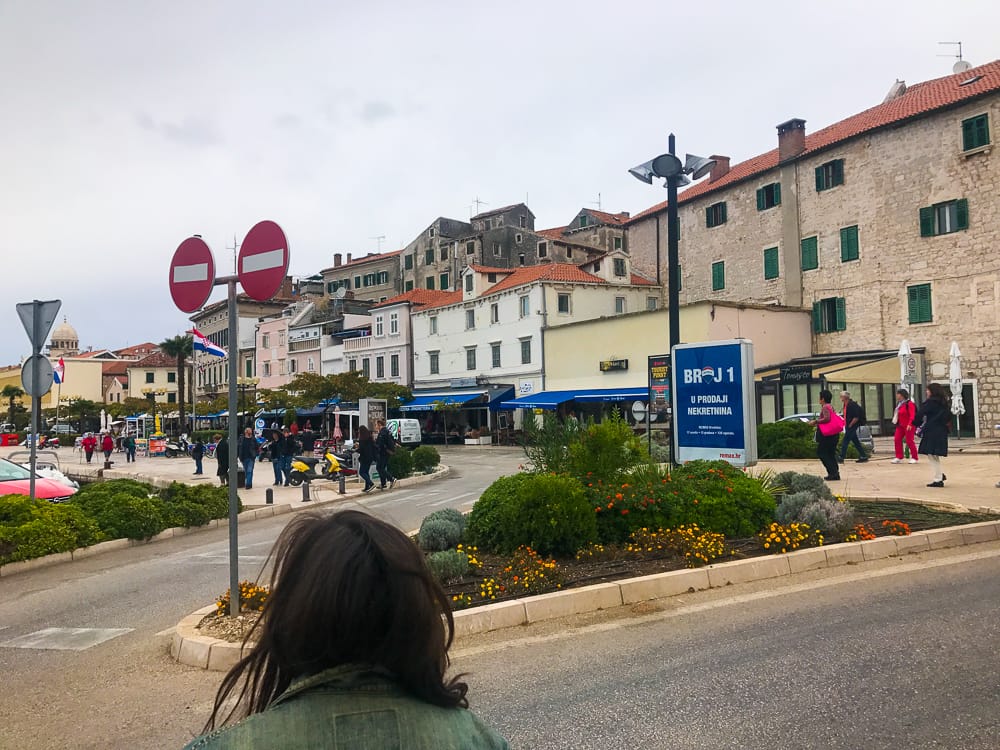 Šibenik is a city of resilience; it has withstood the toll of war and extreme weather. Despite the odds, it has survived and, where necessary, rebuilt itself while maintaining all of its original Old World heritage. Being built mostly from stone, this city is one of durability and strength.
The medieval coastal city consists of stone buildings, stone stairways, rock cliffs, cobbled streets, and stone arches. Rocks are a major part of the city's foundation.
Although I made Šibenik work as a day trip, I easily could have spent days or even weeks exploring the city.
City Hall
A Renaissance building located on the Republic of Croatia's medieval square in the very heart of the city is a striking sight to see.
The City Hall of Šibenik was built between 1533 and 1546.
The City Hall ground floor has a lovely little restaurant with an outside terrace that provides an extraordinary view of the Cathedral of Saint James.
Cathedral of Saint James
The most popular attraction in Šibenik is the Cathedral of St. James.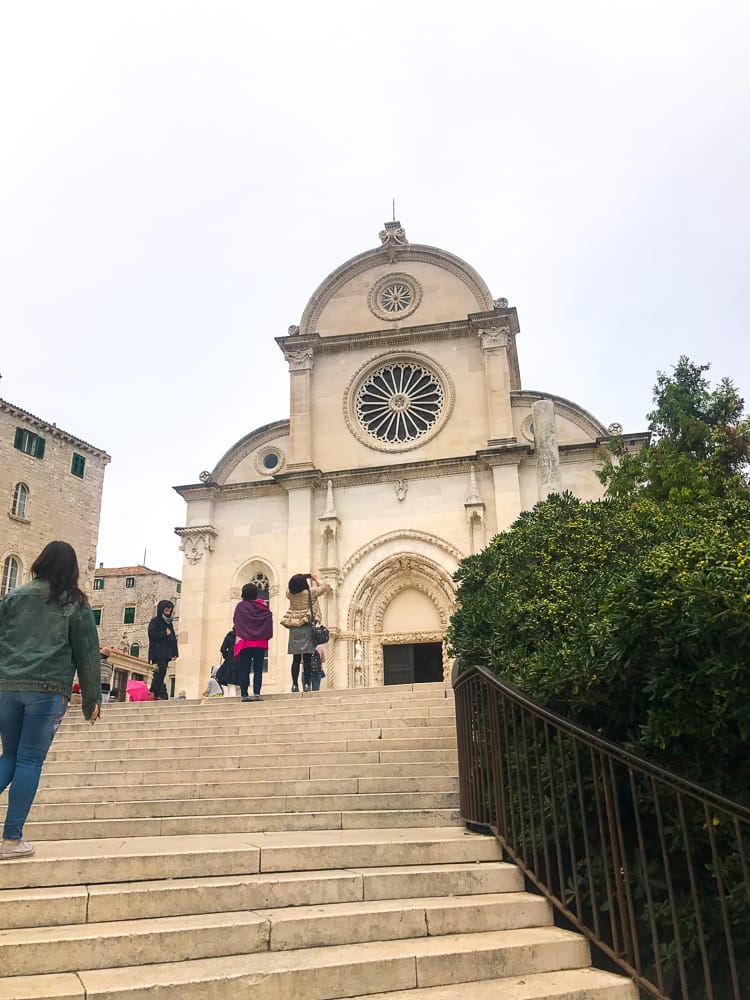 The cathedral was built in the 15/16th centuries and is said to be one of the most monumental cathedrals in Europe.
As is the case with so many of the buildings in Šibenik, this cathedral is made entirely from stone. In fact, this is the only cathedral in all of Europe that has been constructed with only stone!
Fun fact: This cathedral was featured on Game of Thrones.
Quaint Squares and Stone Alleys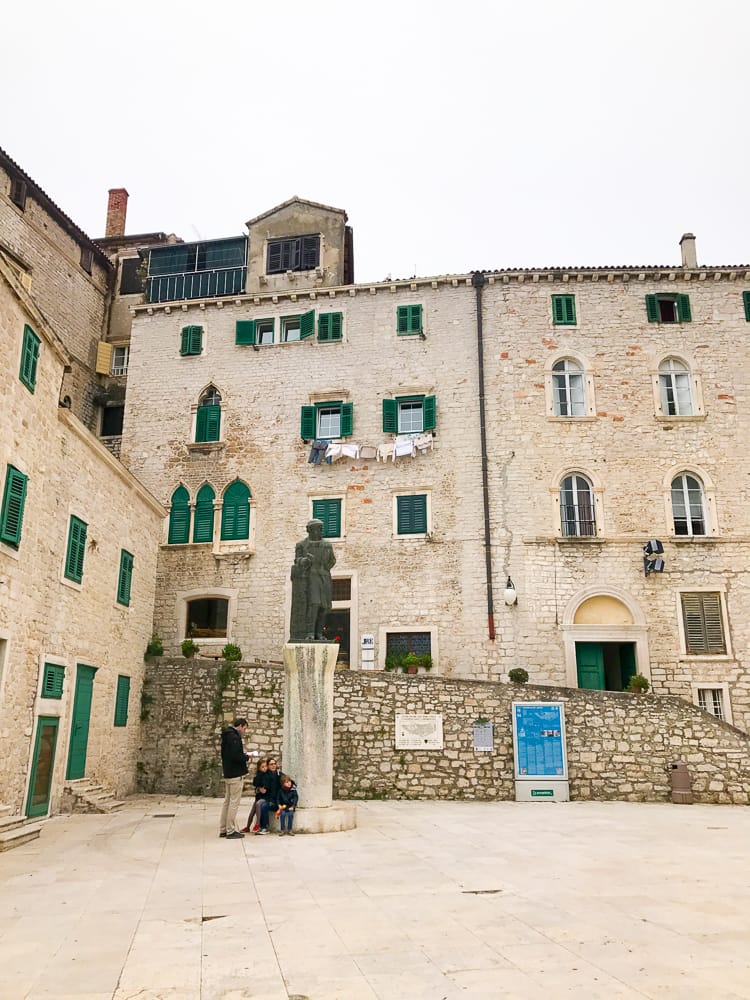 Since my friend and I went to Šibenik without any formal agenda, we actually really enjoyed walking around aimlessly. The city is completely car-free. The alleys are too narrow! Consider it a great place to wander around.
In my last blog post, I shared a story about how I taught an English class from a random alleyway in the city. Without any cars and only the occasional passerby, the alley was perfectly silent for me to teach from.
This historic city is set up perfectly to explore, discover, and wander around free of any worries.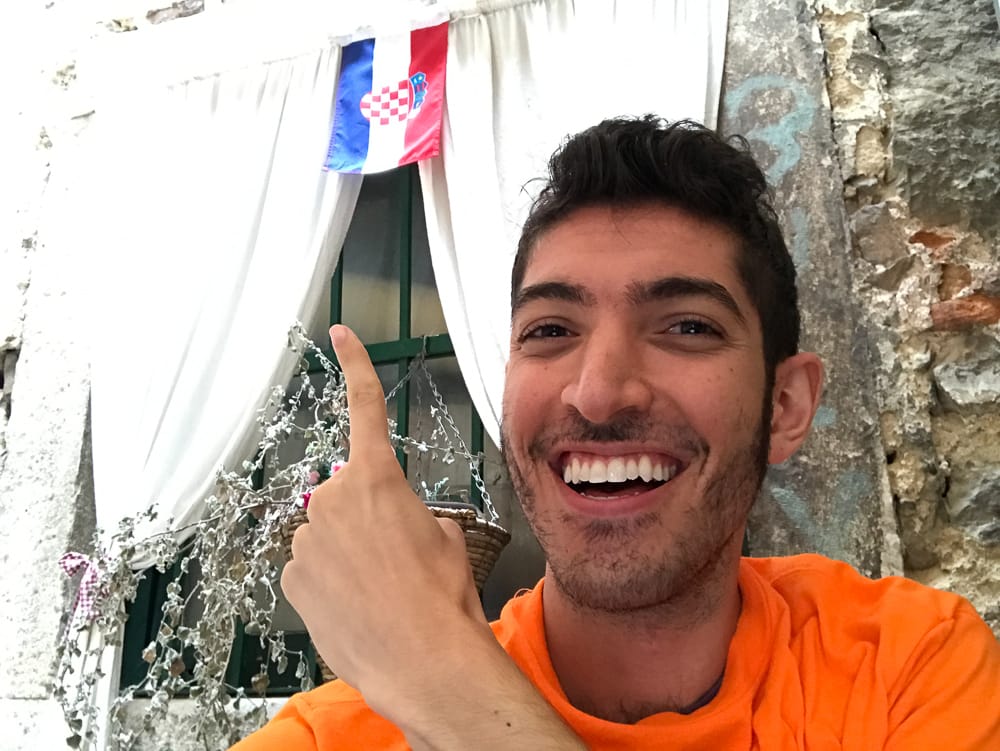 A maze of cobbled streets connects the city from one side to the other. It is very easy to get lost in the city.
The Four Fortresses
Long, stone stairways lead you up to major fortresses overlooking the city.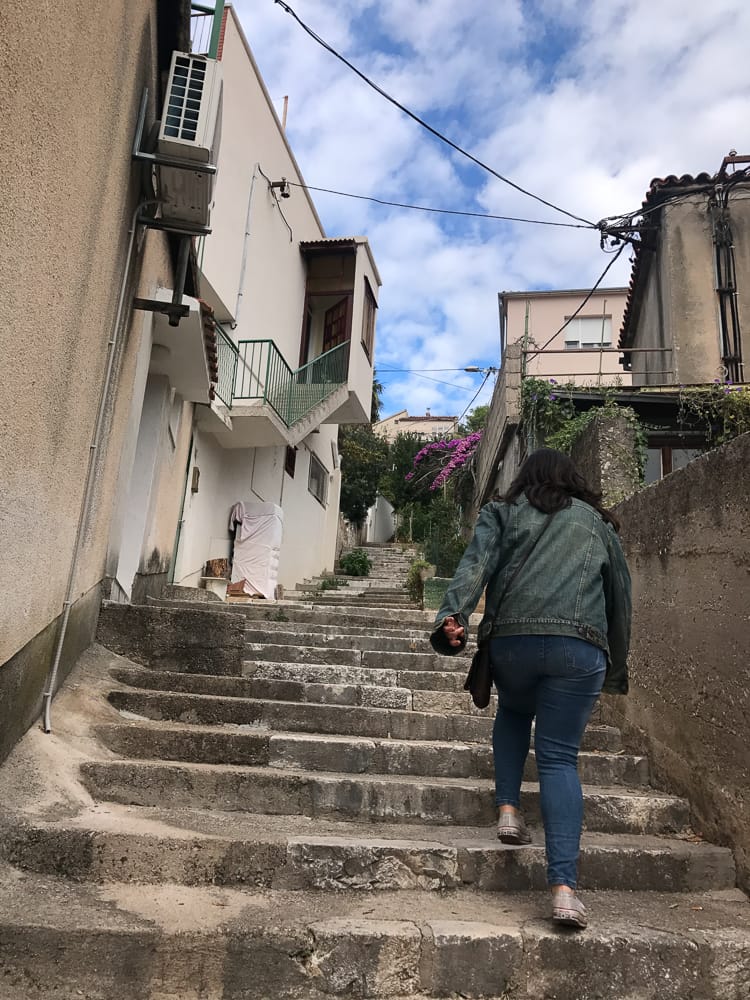 The city rulers built several fortresses in Šibenik because it had a very strategic position within the Adriatic Sea. This military advantage made the city a much-desired city by the larger Mediterranean powers.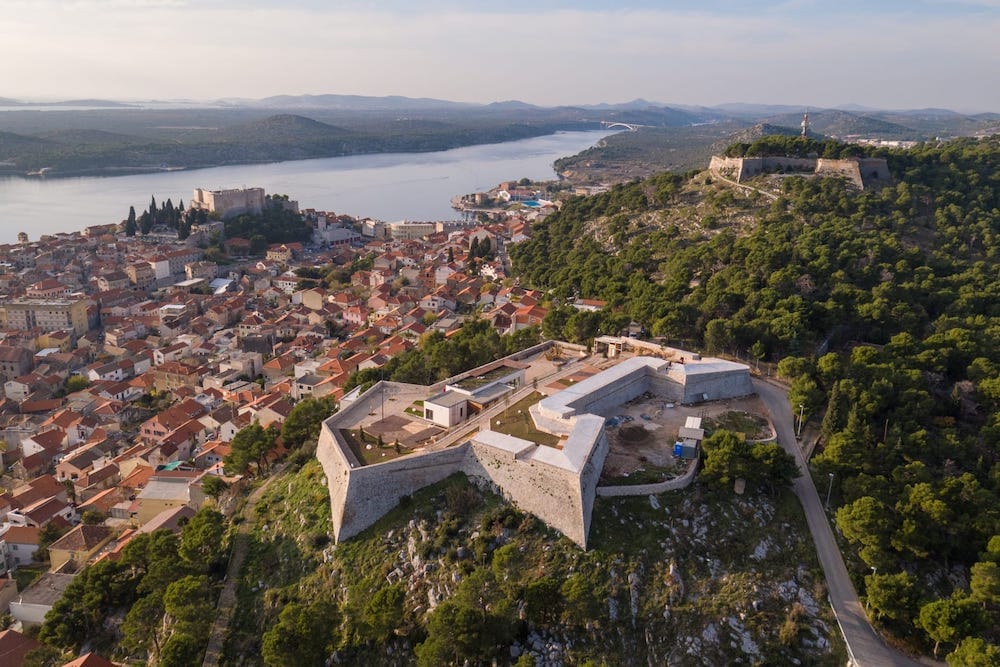 There are four fortresses in the city of Šibenik:
The Fortress of Saint Nicholas
The Fortress of Saint John
The Fortress of Saint Michael
The Fortress Šubićevac (AKA Barone Fortress)
All four were built between the 15th and 17th centuries.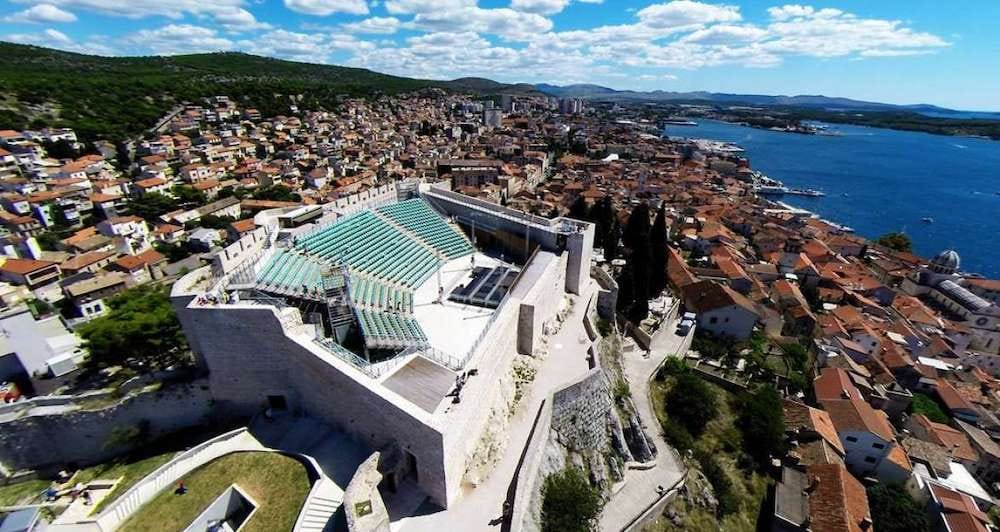 My friend and I got took the hike up to the Barone Fortress. Since we were only there for a few hours, we only had time to see one.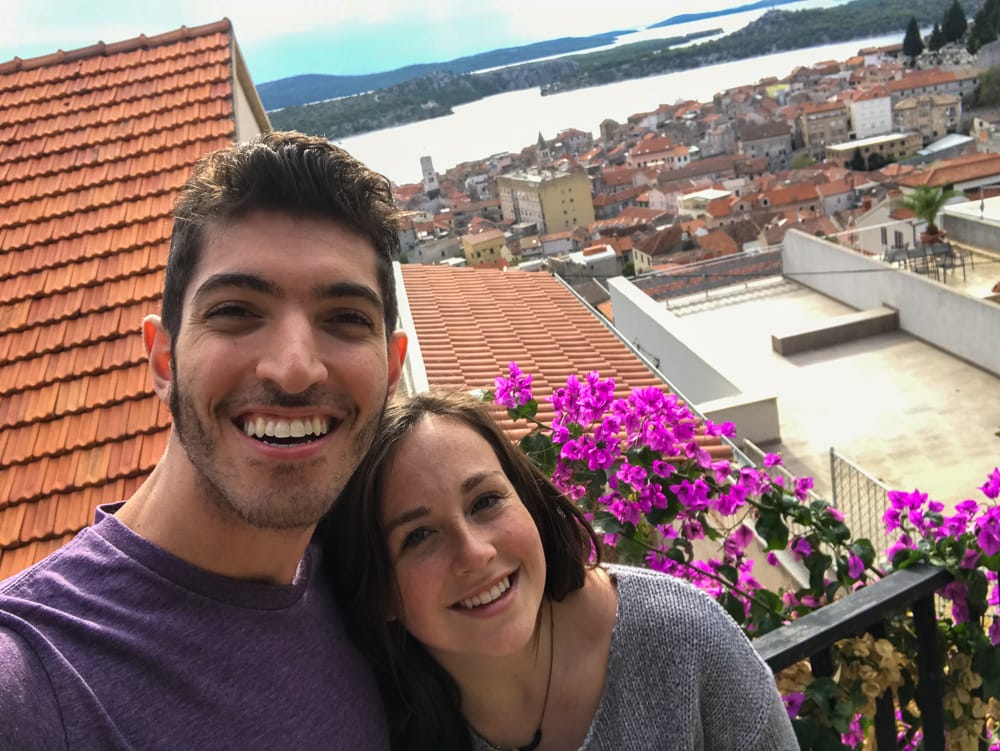 Explore Localities
I can't stress enough that there is an abundance of things to see around the city. Even while hiking up (and yes, it's a hike) to get up to the famous fortresses, we found that my friend and I both had such an appreciation for the little gardens and lovely homes of the locals.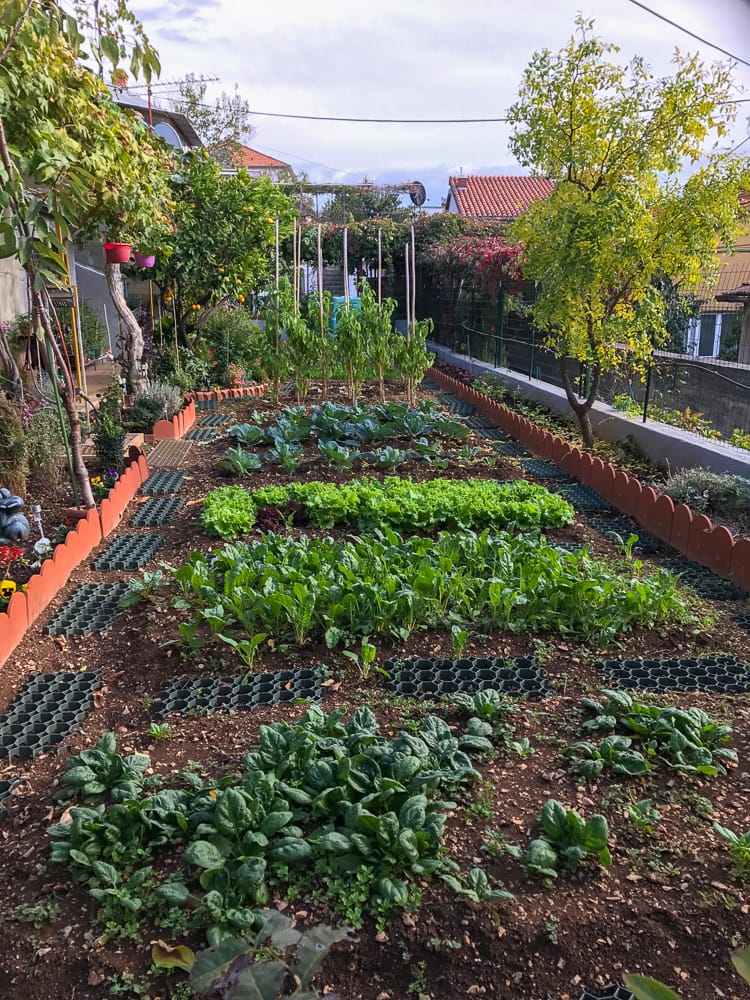 They even had pomegranate trees growing right outside of their homes. I thought that was so awesome!
The rich culture, history, beautiful beaches, and natural wonders make Šibenik a really special destination to visit.
With its own bus station, the city is very easy to get to from any other major city in Croatia. You can easily access it by car or by bus. I wish I could have stayed longer than one day, but even in that short time, I found I had grown such a huge appreciation for the Croatian city.
If you've been to Šibenik before and feel I've missed anything, please drop your own recommendations down in the comments!