Last Updated on September 15, 2023
One of my favorite cities I've ever traveled to was Zadar, Croatia. For this reason, I wanted to put together a simple post to highlight some of the top things to do while visiting this peaceful, lovely city.
Today, there are not many sphinxes left in Europe. Of those that remain, the sphinx in Zadar is the biggest by far.
Devastated after the premature loss of his wife Attilia, the famous Zadar citizen Giovanni Smirich had this sphinx built in her honor.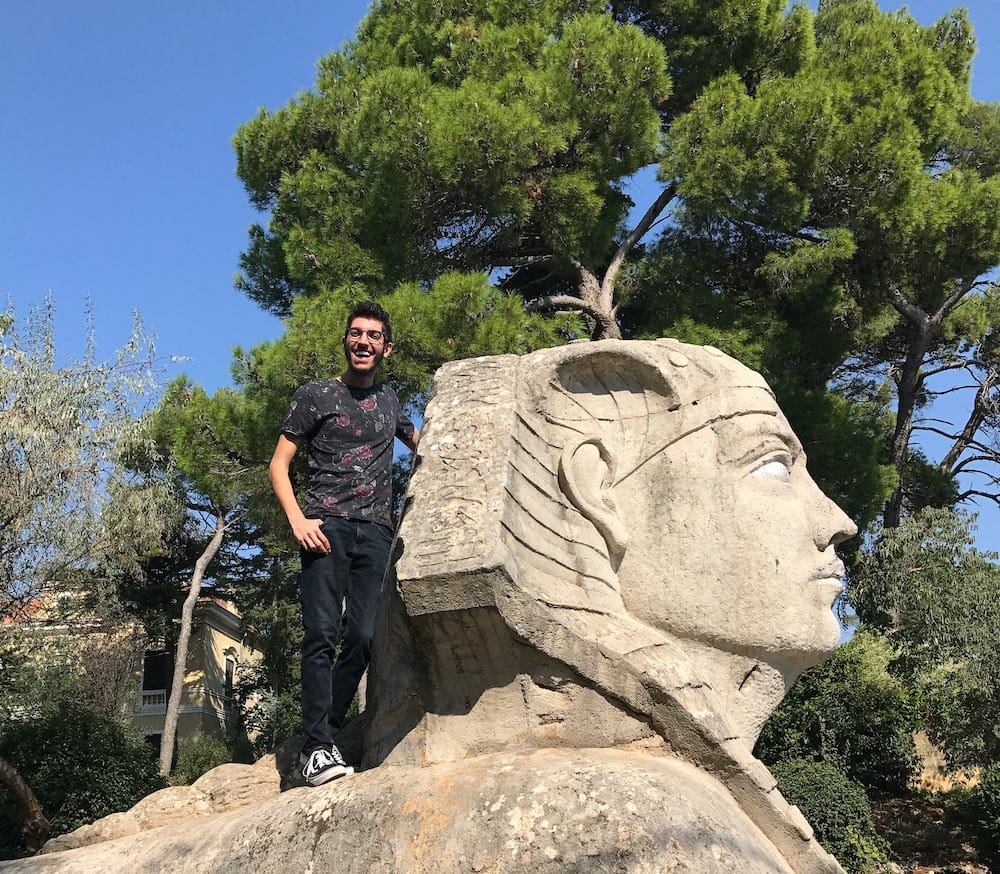 The Greeting to the Sun or Sun Salutation (Croatian: Pozdrav suncu) is a huge monument in Zadar dedicated to the Sun.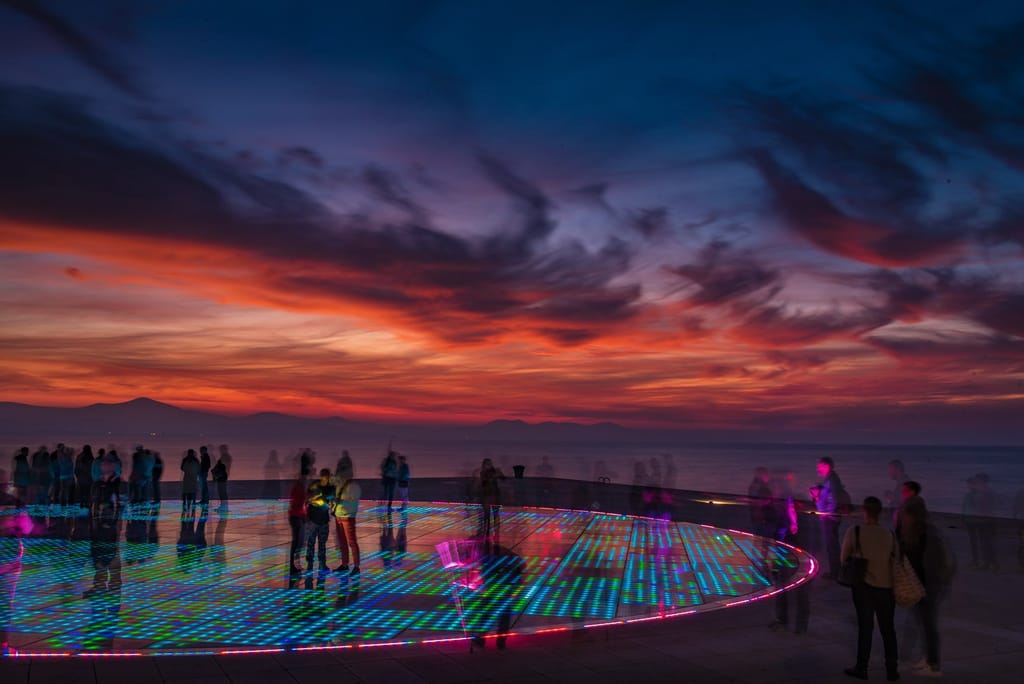 When the sun sets, this solar-powered spectacle activates, and tourists are invited to take a stroll across the surface to enjoy an interactive display of rainbow lights.
The sundial art installation is constructed with over three hundred multi-layered glass plates that are arranged along Zadar's stone-paved area near the Old Town's peninsular edge.
The Sea Organ connects nature to sound.
Comprised of 35 hidden pipes fitted into the pavement, water rushes along with the Sea Organ steps and creates a symphony of sounds that are synchronized with the waves.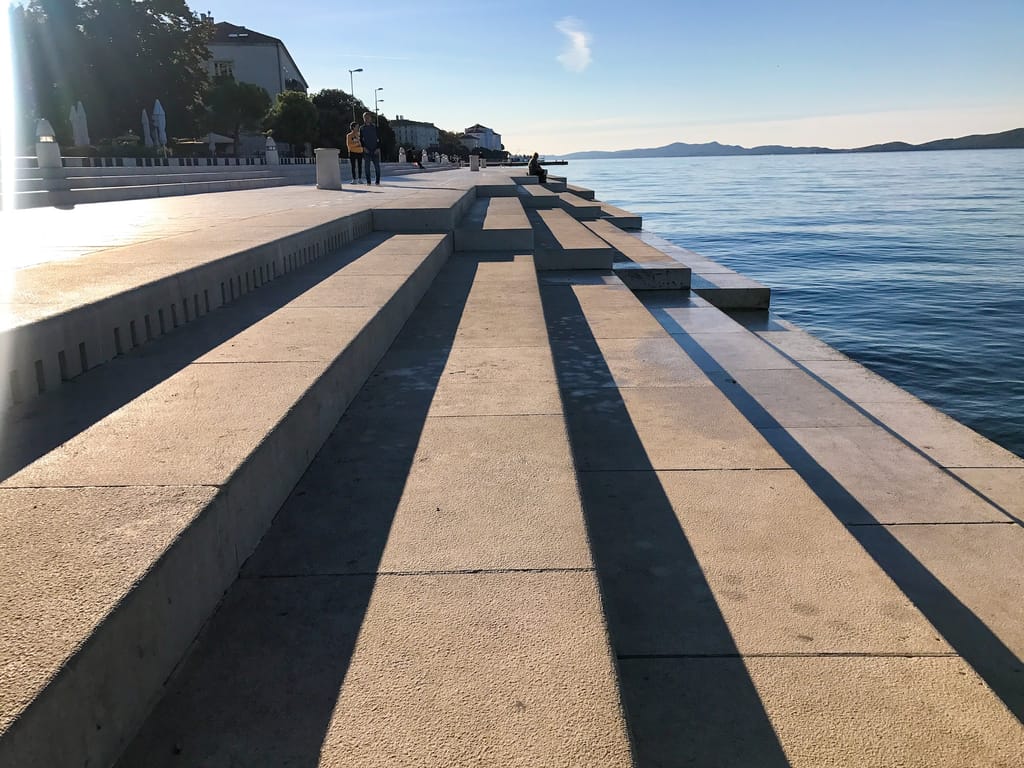 As boats sail past and cause larger waves to fluctuate, the Sea Organ's music elevates and becomes almost multi-dimensional sounding. Music escapes from openings at the top of the steps, right near where people might sit or walk past.
When heading to the Sea Organ, bring along a book to read while you enjoy the sounds of the sea.
The hypnotic music may lull you to sleep. Many visitors sprawl out on these steps to soak up the last rays of the sun in the evening as they await the start of the Sun Salutation, which is located right beside the Sea Organ.
Zadar's City Market is located near the bridge that connects the city to its Old Town area, one of the most important locations within the city.
This market is a longstanding tradition for the citizens of Zadar. Locals sell fresh green produce, meat, cheese, eggs, fish, and other products at the market. It is lovingly referred to as the "Breadbasket of the City."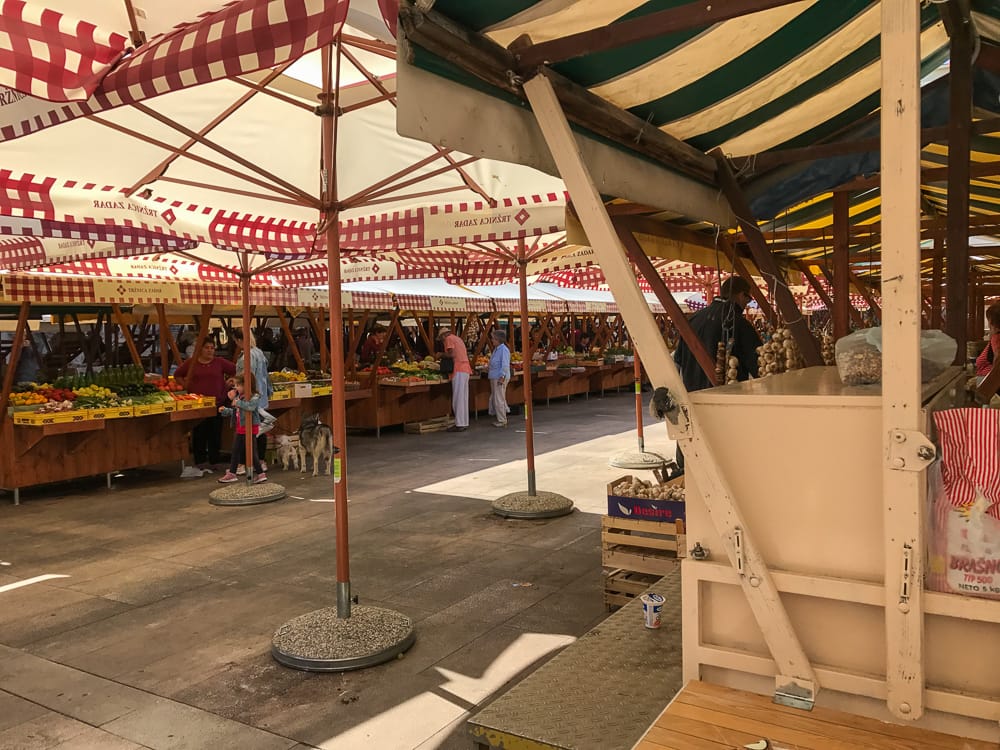 If you're spending an extended time staying in Zadar like I was and you need a place to do your grocery shopping, this is it!
One of the most famous landmarks in the city of Zadar is the Renaissance Five Wells Square by the western Medieval wall and the Captain's Tower.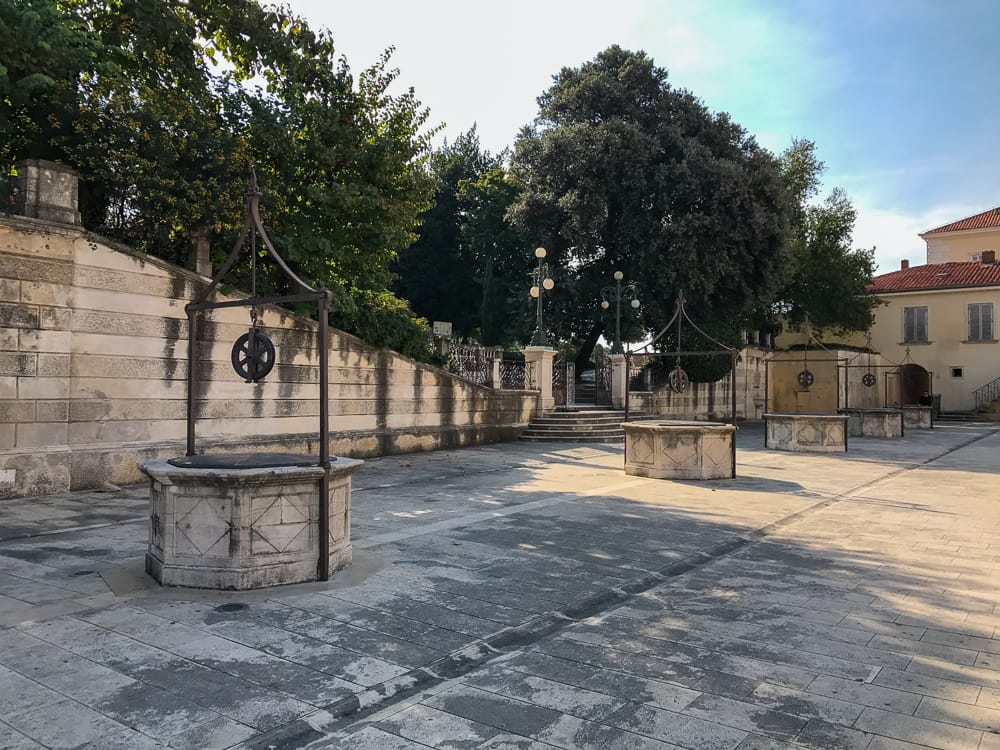 This historic area was built in 1574 during the siege of the Ottoman Empire army. A large cistern for drinking water with five decorated wellheads was constructed here in addition to an aqueduct that was used to bring water from Vrana Lake.
Weather permitting, you can take a leisurely stroll through the famous Queen Jelena Madijevka Park.
With its entrance located right beside Five Wells Square, it is a very natural next step to visit the popular park during your travels.
The Queen Jelena Madije Park was the first park created on top of the Grimaldi bastion at a time when Zadar was still a city fortress.
It's a very circular and beautifully kept park that leads you higher and higher as you travel to the middle. It could certainly make for a romantic spot to spend time with a significant other.
One of the strangest things I noticed while in Zadar was that so many of the restaurants in the city seemed to offer very similar menu options.
The food was not necessarily prepared the same way, but the choices overlapped quite a bit. It was typically a very upscale, traditional selection of gourmet Croatian cuisine everywhere I went.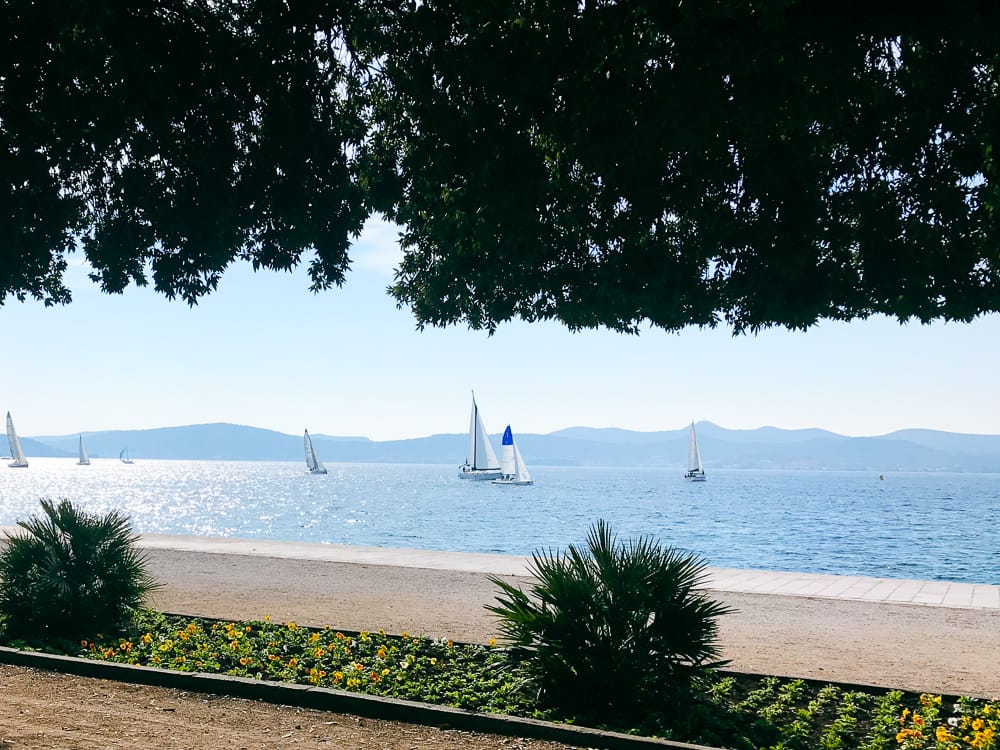 If you're looking for a nice, elegant place to eat, you should choose any one of the restaurants with a view of the water.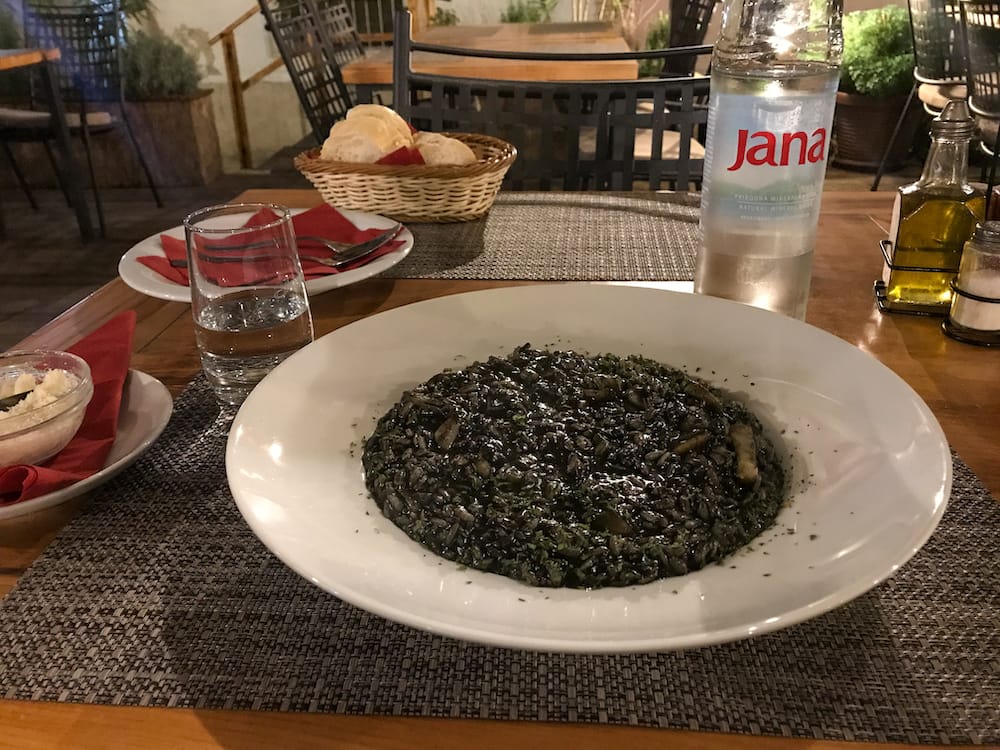 Of course, you could always fall back on one of the inland ones, as I so often did, because they offer great meals too. I recommend you try the black risotto "crni rižot" from KONOBA Karuba or the truffle gnocchi from KONOBA Skoblar.
Learn more about which Croatian cuisine I recommend.
Zadar's nightlife is vibrant even in their off-season. I went out with friends in Zadar in October and their clubs and bars were really busy with a mix of locals and tourists alike.
One place I had a lot of fun at was centrally located right by Queen Jelena Park and Five Wells Square. It was called the Svarog Bar. Their outdoor bar had a great vibe.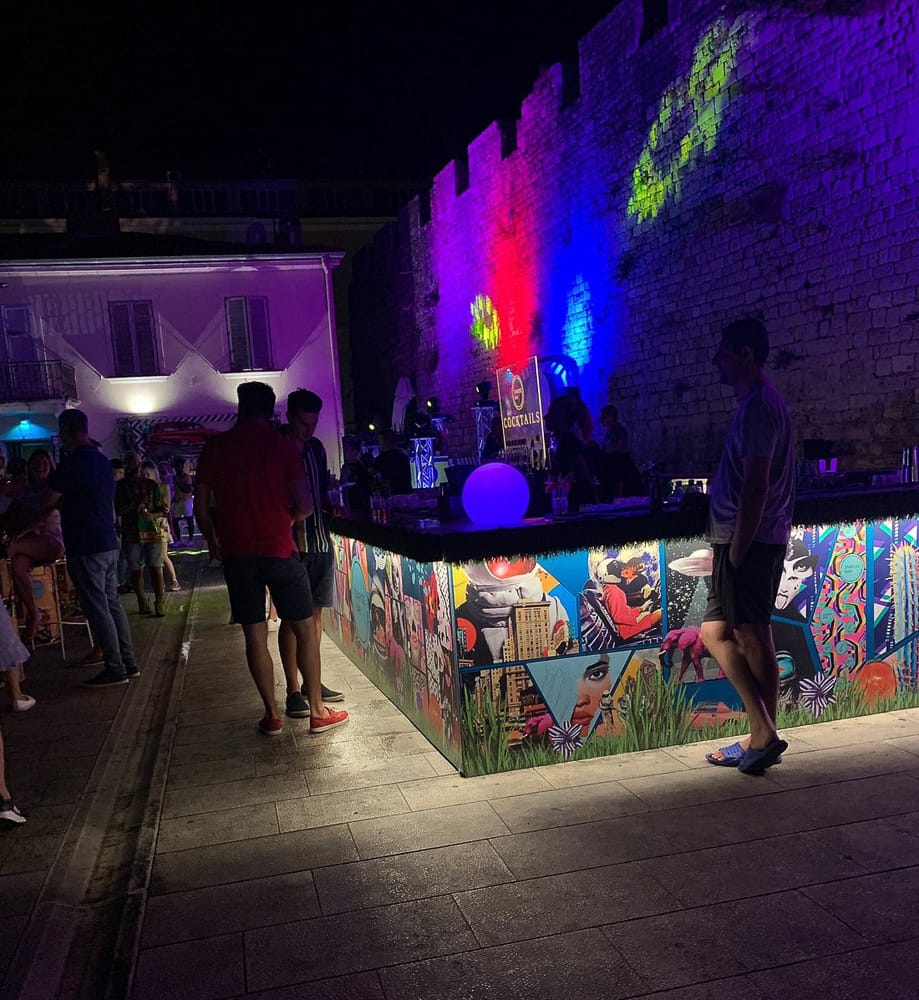 One of my favorite memories from this place was grabbing drinks with my friend and overseeing this large group of maybe twenty or so British women who were all traveling together. I guess one of the women had one drink too many and ended up dancing with 20 cocktail straws sticking out from her hair in every direction. They were clearly all having a very good night.
I also enjoyed dancing with my friends at the Lounge & Bar Ledana.
Between all of Zadar's bars and nightclubs, you can definitely find great locations for a fun time despite the city's smaller size.
This probably isn't a very typical thing on most tourists' agendas when visiting Zadar, but if you happen to have the chance to try harvesting olives for oil as I did, I highly recommend trying it!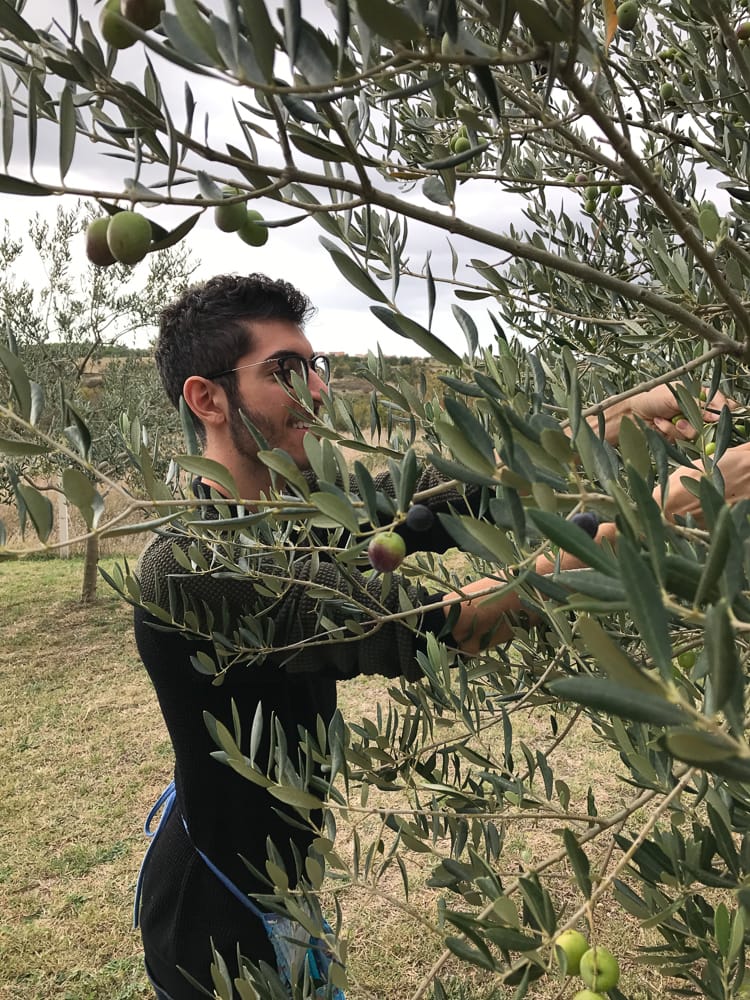 Olives grow very well in Croatia. The trees are so beautiful too. Many hours go into collecting the olives when they are fully ripe so they can be pressed for fresh extra virgin olive oil.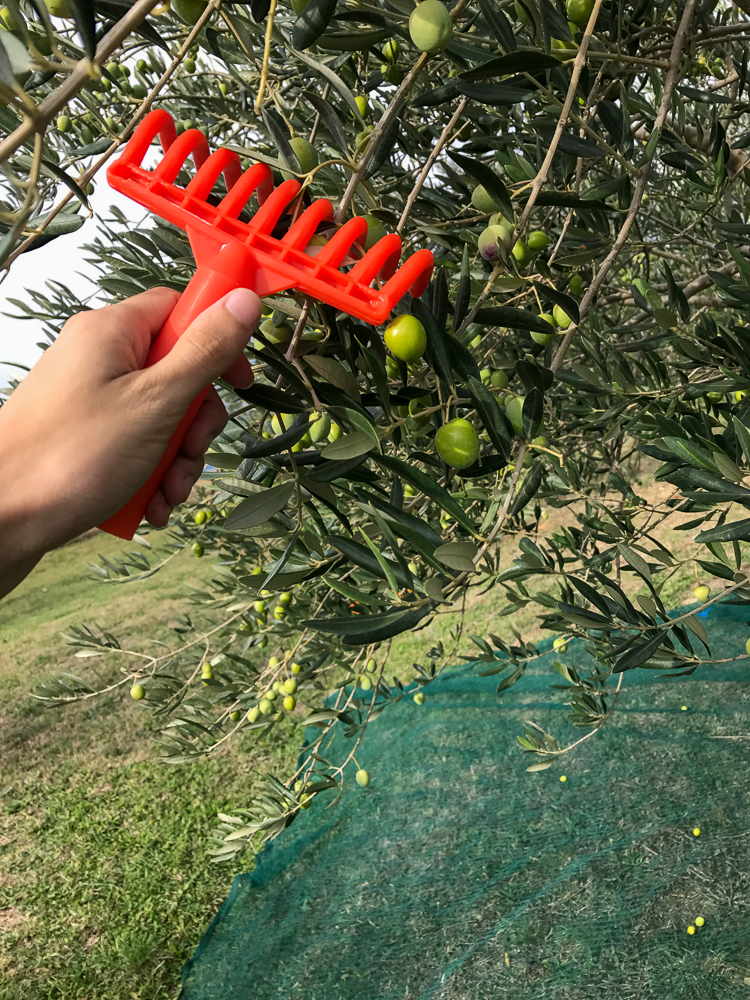 This was actually one of my all-time favorite life experiences.
Right in the heart of the Zadar's Old Town is the ancient Roman Forum. These are the most impressive ruins in the Old Town, not far from the seafront.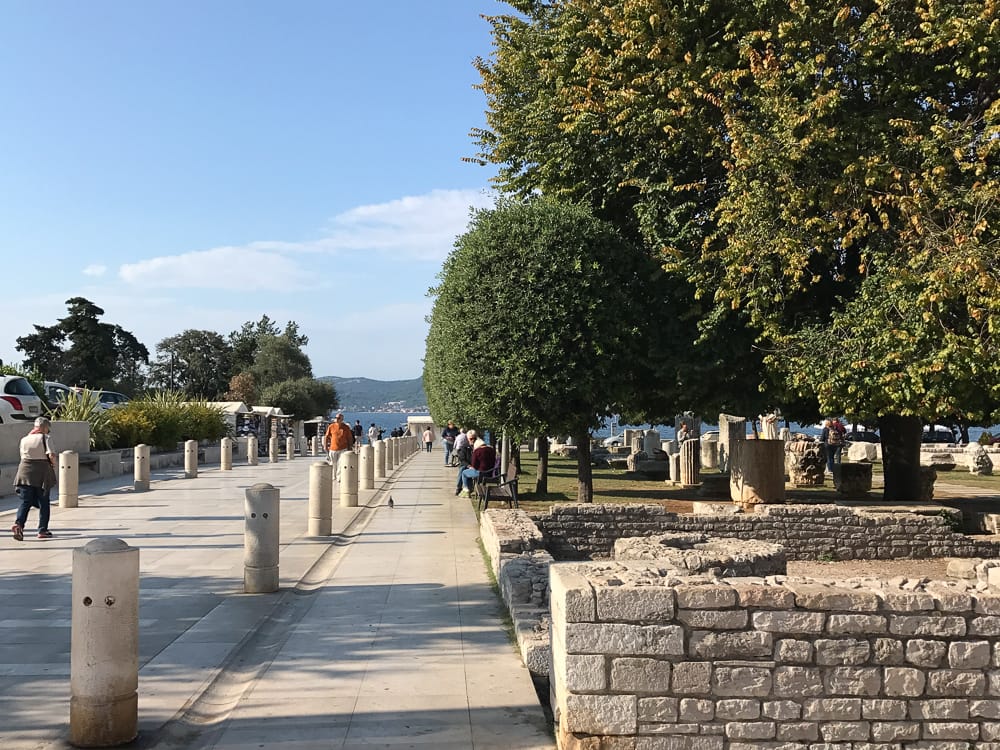 As you explore the forum, you will find remains of a temple dedicated to the Capitoline Triad: Minerva, Jupiter, and Juno.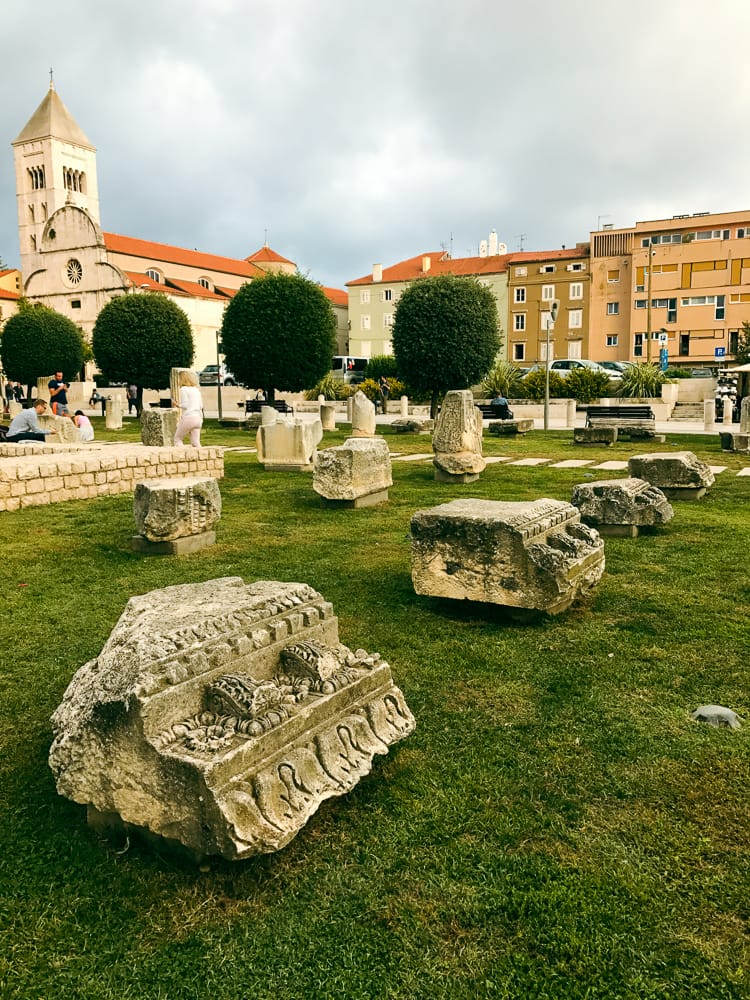 Located off to the side of the forum is Saint Donatus Church.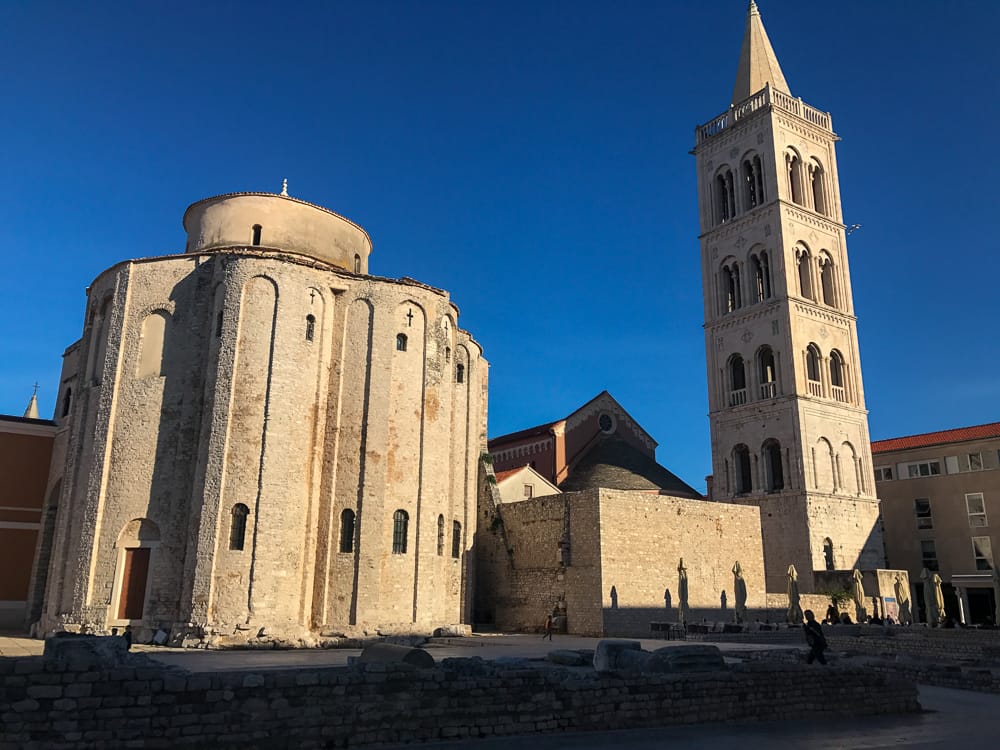 You can see many examples of medieval architecture in the area. This photo looks a bit eerie, but that's because a really bad storm swept over the city during the final days of my visit.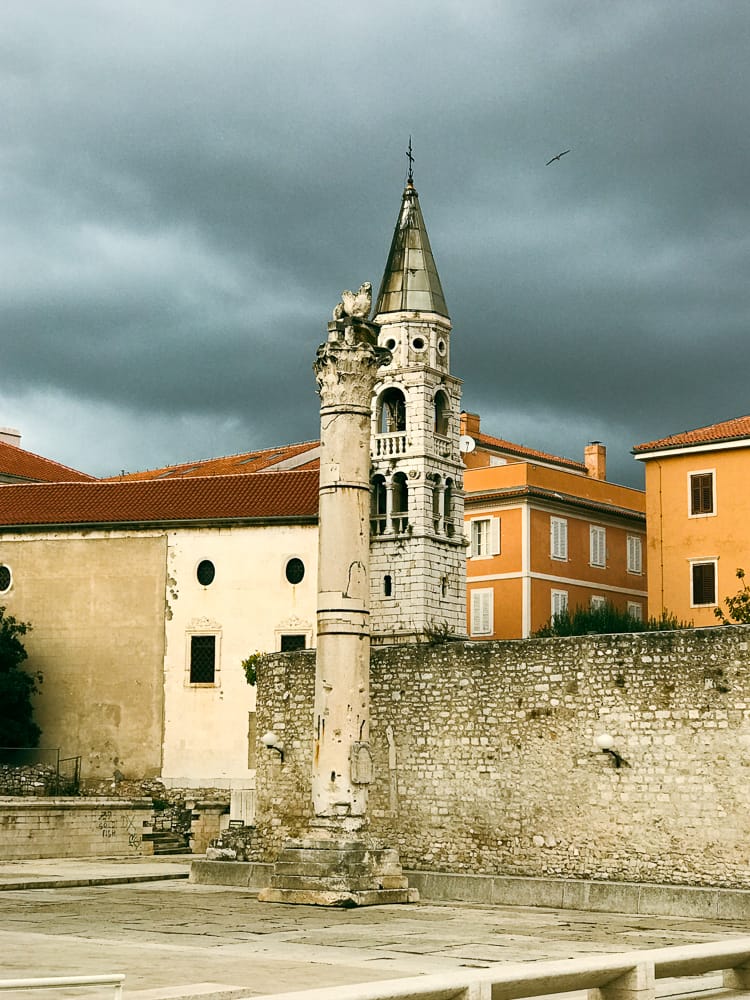 Nevertheless, this area remains special to me because it was so close to where I used to see my beloved pigeon from Zadar.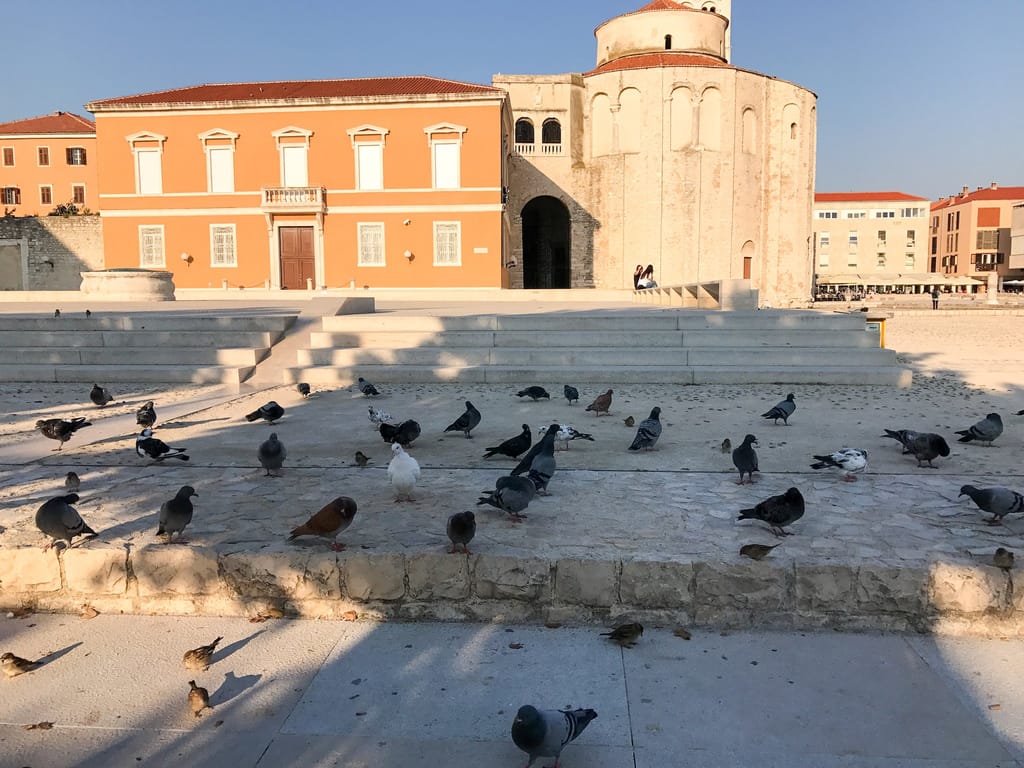 🙂