Last Updated on June 22, 2023
They say one man's trash is another man's treasure. Pigeons, one of the most loathed animals on Earth, happen to be my one of my favorite animals. My treasure.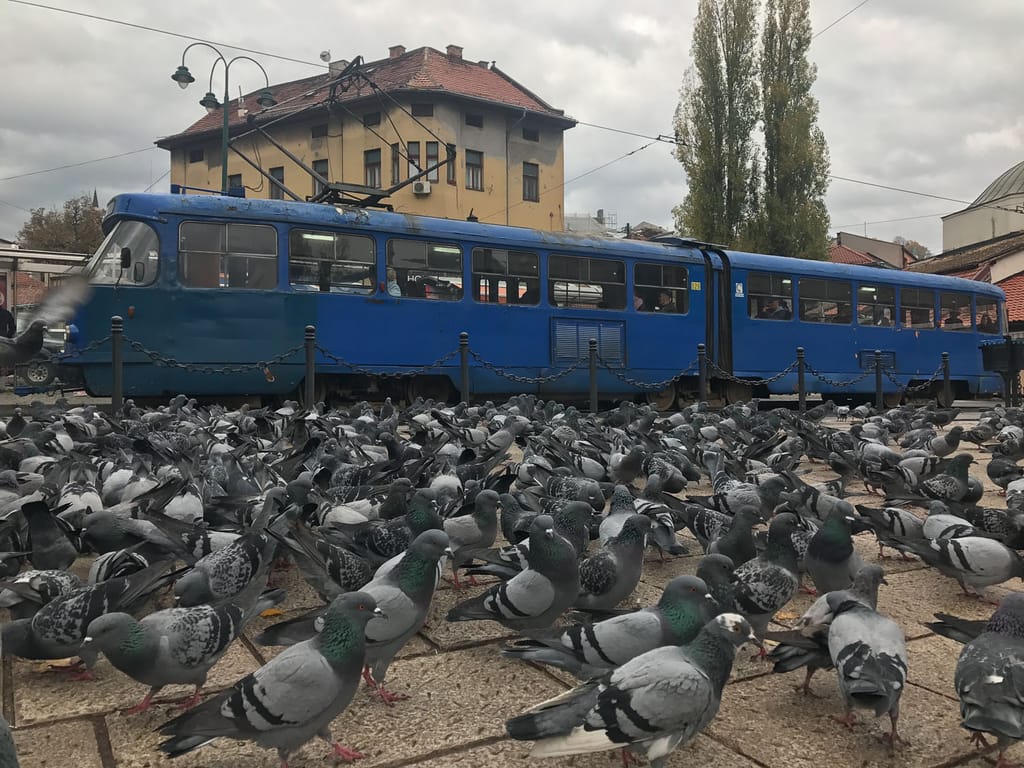 I could probably write a book about what wonderful, loving, and intelligent birds pigeons are.
Pigeons are not rats with wings.
Pigeons, and the rock pigeon in particular, are the world's oldest domesticated bird. They've evolved to survive alongside humans and they're one of the very few species that displays a shocking level of comfort around us quite naturally.
I have always found pigeons fascinating, but it was not until my backpacking trip to Croatia that I truly learned how to connect with the birds and understand their species in a more meaningful way.
If you missed that post, you can still read the story about the time I befriended a flock of pigeons from Zadar.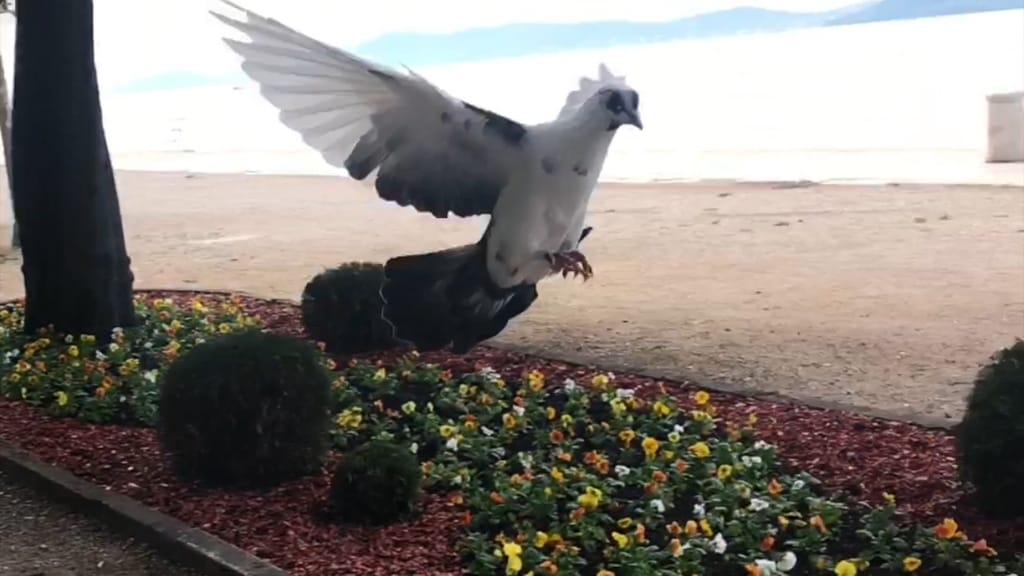 While choosing my next destination, I was also really struggling with this idea that I had been traveling completely alone for so long, I had just formed this really unique and special friendship with these wild birds, and now I had to leave it all behind… yet again.
Being alone takes an emotional toll on you. As does separation and loss.
It's hard to travel solo long-term because, like birds, people are social animals.
In need of a new destination after Croatia, I went online to research where I could travel to outside of the Schengen Zone. There were a few possibilities on the table.
My main considerations were that the next destination needed to be:
Not too far from Croatia (preferably)
Affordable
filled with pigeons
Yes, FULL OF PIGEONS.
My early research indicated that Bosnia & Herzegovina's capital, Sarajevo, would fit the bill!
As much as I'd like to say I am kidding about the third consideration, it is true! I really did ultimately choose to travel to Bosnia because the country is recognized for its huge pigeon population.
After seeing some photos and videos of Sarajevo online, my decision was made!
The city center has a Pigeon Square famous for its shockingly large pigeon population.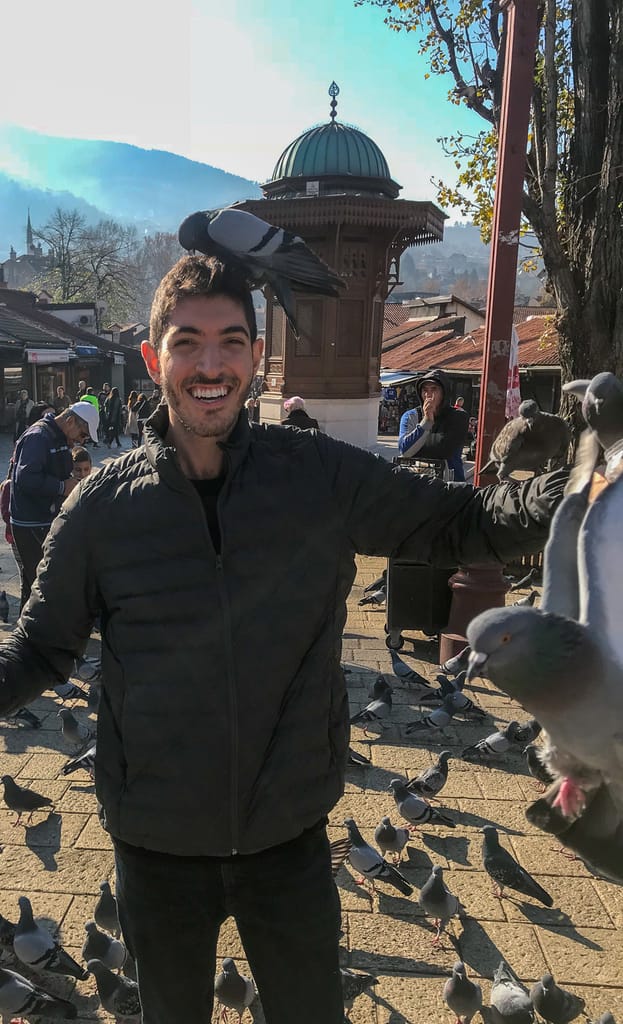 My rationale for choosing a destination based on having a lot of pigeons was rooted in the pretense that it might help bridge the gap after leaving Zadar; To comfort me while I coped with the separation from the birds I had bonded with while backpacking.
And, of course, I love pigeons!
Seeing photos of birds all over the city reassured me of my decision and I knew it was going to be the PERFECT next destination for me.
Quite frankly, after traveling to Sarajevo, I'm uncertain whether the pigeons live among the people there or if people live among the pigeons…
Aside from sharing a similar name with the species, I've found I relate to rock doves in more ways than one. Anyway, that's probably a whole blog post on its own.
The fluffy birds are so quirky and fun to watch. I find them hilarious, sweet, and very impressive with their persistence and ability to observe, learn, compete, and work together with their flock.
With the idea in mind that I would soon go to Sarajevo from Zadar, I began looking to book my transportation to get between the two cities. They are just a short flight away, but I preferred to go by ground and minimize the need to spend a whole day in an airport, flying, stressing, etc.
Pigeons may have wings, but they still spend quite a lot of their time on their feet. In this case, it also felt like the right decision for me to travel by bus and skip some of the headaches that come with flying.
Bus fares were cheap and I felt like I could handle a long bus ride! So why not go see a famous city full of birds? I have never been to Bosnia and I did not know much about it so this would be a great opportunity to go somewhere and learn something new.
And just like that, my decision was made!
I chose to travel by bus to Sarajevo, Bosnia & Herzegovina to see pigeons!!!