Last Updated on July 28, 2023
Leading up to my trip around the world, one of my biggest stressors was deciding what to pack in my backpack. I've always been an over-packer. I come from a family that brings one to two large suitcases per person when we go on a seven-day vacation. Without knowing what type of weather and terrain to anticipate, it was a real challenge to pack appropriately. My goal was to have at leave one of everything I might need with the ultimate goal of bringing items that can be repurposed and reused.
Disclosure: I've been on the road for nearly two full months and I definitely overpacked for this trip which I'll elaborate on throughout this post. My backpack was SO heavy when I started my adventure that I kept worrying I'd fall backward while climbing stairs and escalators. Since leaving home, I have given away shirts, thrown out old items, and tossed things I never used once.
I started off by purchasing a large backpack from REI.
Clothing
In terms of clothing, I had two main objectives.
Only pack articles that I'm fine with the possibility of losing or ruining forever.
Mainly pack articles that are dark in color (harder to stain) for easy mix-and-match outfits.
7 t-shirts (I actually have 8 now because I bought another one while traveling haha)
1 orange t-shirt for work purposes
1 long-sleeve shirt (I will rely on a coat when the time comes, I guess?)
1 heavy sweater (you would be amazed how much space 1 shirt can take up…)
4 tank tops (only 3 remain because I gave 1 away)
3 pairs of shorts
1 pair of sneakers (they're going to need to be replaced VERY SOON)
1 pair of flip flops
7 pairs of socks
7 pairs of everything else
As you can see, I've had to eliminate a lot of items because there just wasn't enough space while packing…
Still, I made sure to make space in my backpack for Shout Color Catchers. I swear by these. It is so convenient being able to do laundry without sorting colors. It keeps white shirts crisp and removes any fear of lighter colored clothes absorbing potent dyes from other items.
Toiletries & Necessities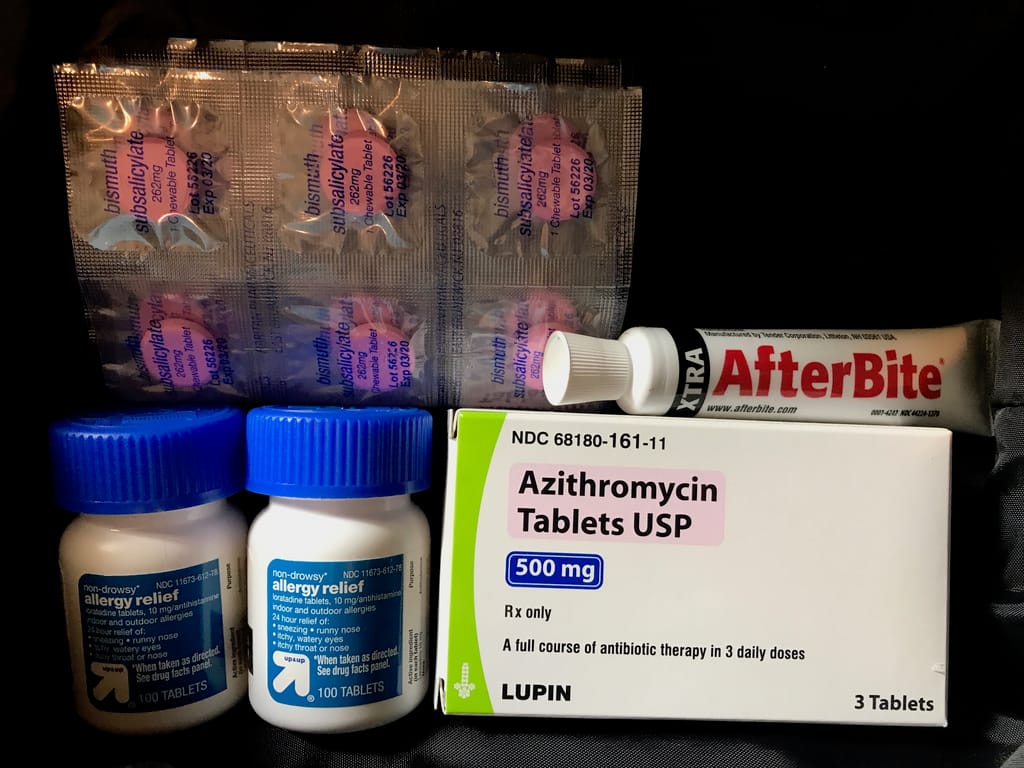 Travel-friendly toiletry bag
6 Prescription Azithromycin tablets
AfterBite (I've needed this very frequently!!!)
Pepto-Bismol for an upset stomach
Imodium for traveler's diarrhea
Tylenol for pain and fever
Insect repellant
Nail clippers
Deodorant
Sunblock
Sunglasses
Contact lenses
Prescription eyeglasses
Chapstick (this is my favorite chapstick after years of searching and experimenting)
There are some items you might be able to get away with not packing and buying once you arrive (ie. toothpaste, shampoos, etc.) but because I am super-picky about the chemicals I use on my body, I went ahead and packed double of the products I prefer. For example, I have naturally curly hair so I avoid abrasive sulfates, non-soluble silicones, and parabens whenever possible. Sometimes that luxury means paying a little bit extra but I don't necessarily mind since I have much less skin irritation from using these types of products.
I also had a ton of immunizations too which you can read more about here.
Technology For Bloggers
Anti-theft backpack
TSA-approved luggage locks
Laptop
Laptop hard shell case
Backup hard drive (used for photo/video storage)
Camera
Blank notebook
2 airplane-safe pens
E-reader
VIPKID Nomad Essentials
Orange Shirt (technically this isn't even required at VIPKID anymore!)
Headphones (great for listening to music on airplanes too!)
Star Plush Toy
Monkey Plush Toy
Felt Paper & Felt Rewards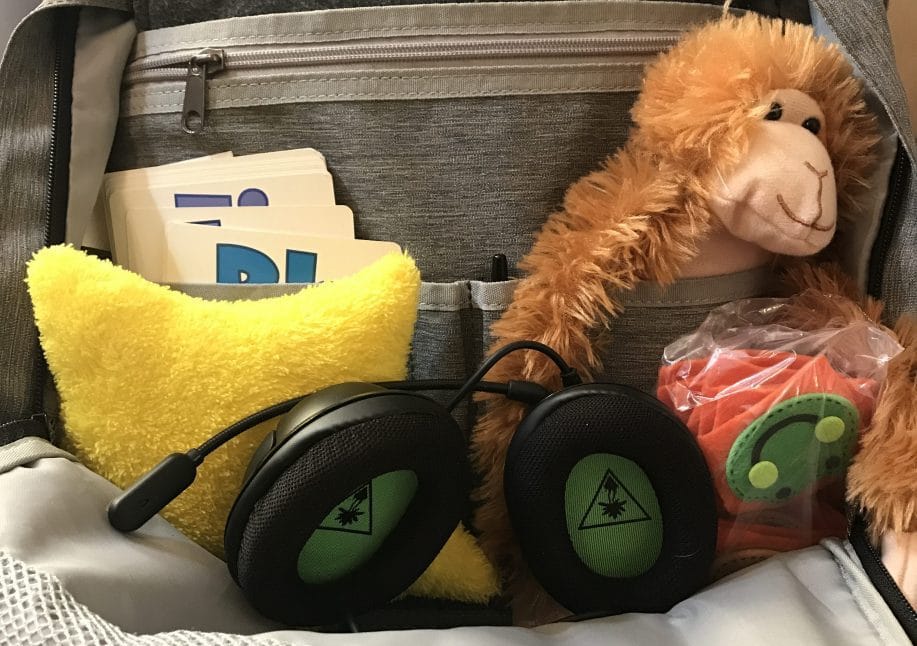 For more ideas, you can read my official VIPKID Shopping List Guide.
Don't hesitate to reach out with any questions, comments, or suggestions! You know I love hearing from you! 😀