Last Updated on September 4, 2023
Thanks to a young startup, workers can purchase affordable health insurance before going abroad. This new, up-and-coming company is a BIG deal for digital nomads and travelers who might be looking to live outside of the United States for any period of time.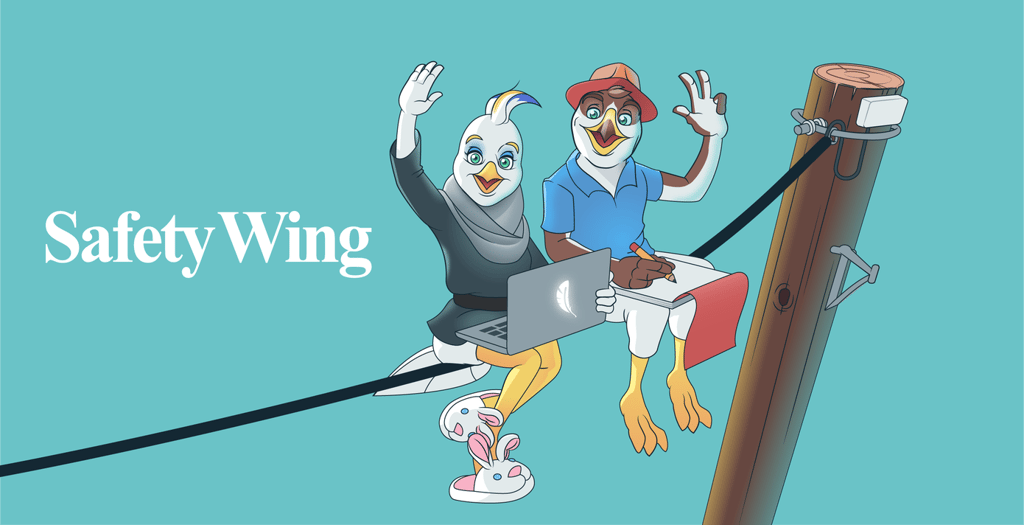 The company I am going to discuss in this post is called SafetyWing.
Get Affordable Travel Health Insurance
Co-founder Sondre Rasch explained, "We found [SafetyWing] to be a good name to represent our service – designed around freedom and safety."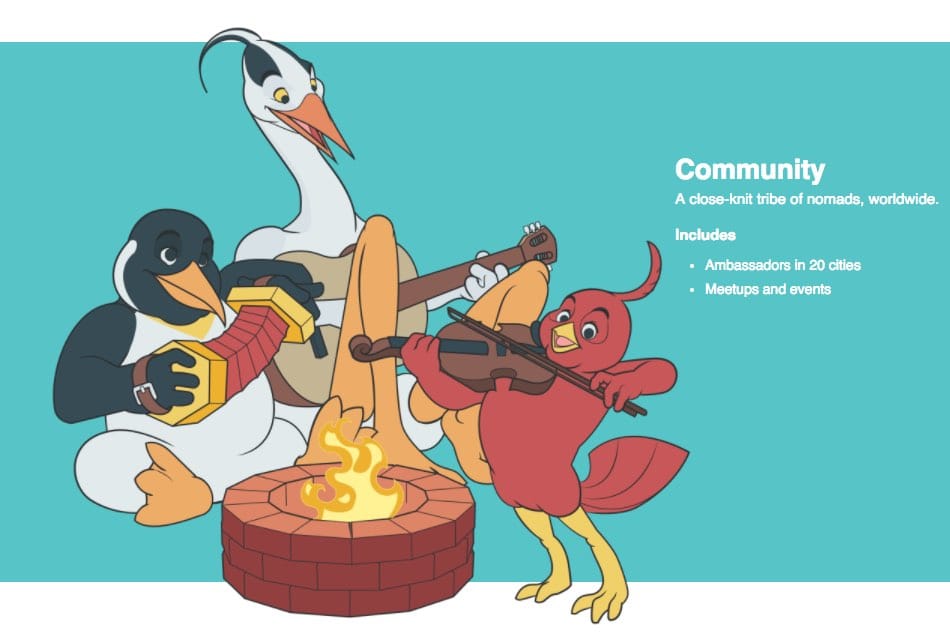 SafetyWing is travel health insurance designed for nomads, by nomads. The company's bird theme was selected to appeal to people who, like migrating birds, are moving around from place to place without a finalized itinerary. Their product's flexibility appealed to me a lot, for this very reason. My favorite part about owning SafetyWing insurance is that their approach to travel health insurance makes sense.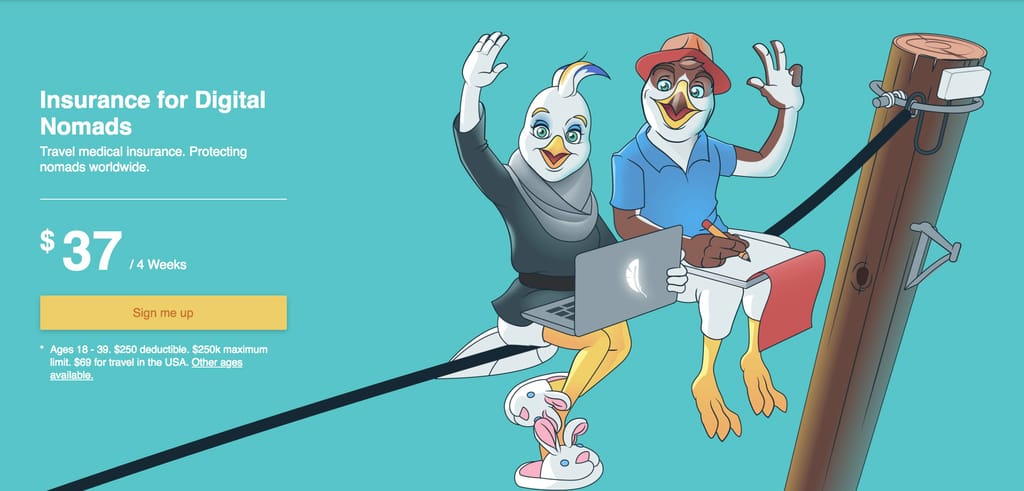 For just $37.00, you can have travel medical insurance for 4 weeks. If you need it for longer, simply renew it. In my opinion, their pricing is very reasonable! If you understand what this product does, you will recognize that the expense is worth it for the protection you receive. If you already know you want SafetyWing Insurance, you can subscribe to it here. The insurance works similarly to a monthly subscription. You can renew it month-by-month (even while abroad) for up to 364 days per policy.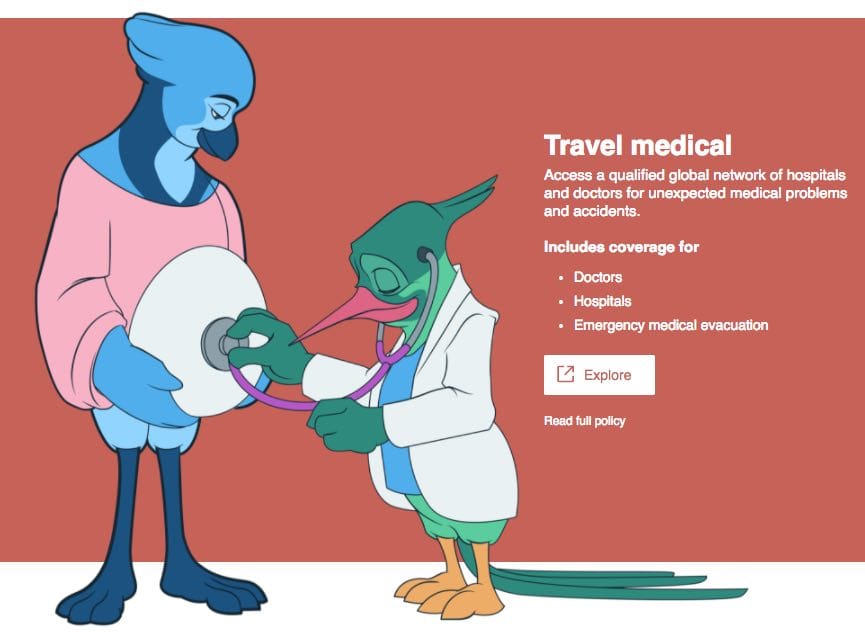 SafetyWing medical insurance grants you access to a large, qualified, global network of hospitals and doctors. In case you run into an unexpected medical problem or accident during your trip, this could save you from having a major medical expense. This is covered in my post where I explain the importance of owning Travel Insurance. One major thing to look out for when purchasing travel insurance products is whether an emergency medical evacuation is covered. In the case of SafetyWing, it is.
The insurance will not cover pre-existing conditions and excludes cancer treatment. (Note: this is why you should always purchase these products as early as possible. As we often say in the insurance industry, don't wait for an emergency before you develop a sense of urgency.)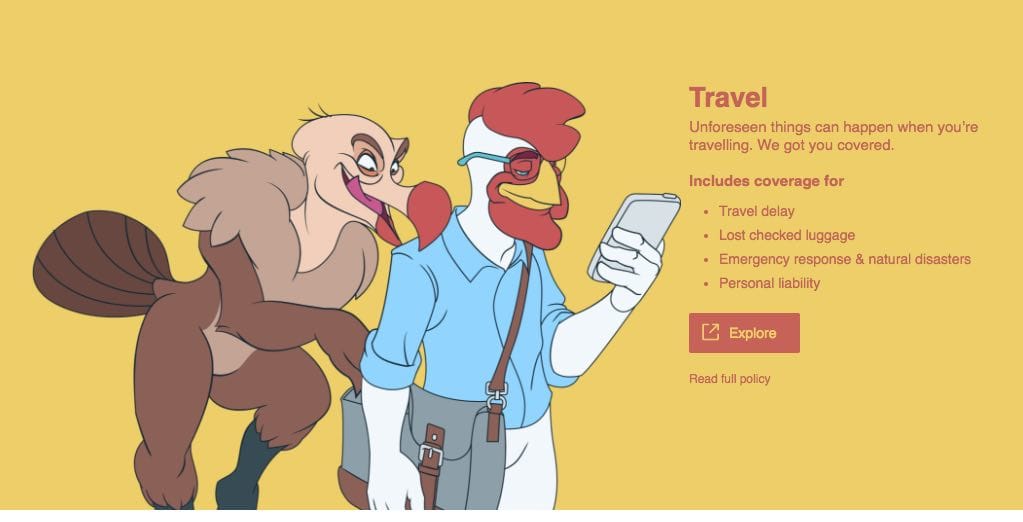 Another perk to SafetyWing's policy is that it doubles as health and travel insurance policy. Not only do you get coverage for your hospital visits and prescriptions, but you also get some traditional travel insurance benefits like in the case of lost checked baggage, theft, travel delays, natural disasters, and other liabilities that go along with traveling and backpacking. These things can and do happen. So why not be pro-active and protect yourself before you go!?
SafetyWing is really designed to keep the young nomad safe from harm. They kindly insure older people but the standard pricing is for people between 18-39 years old. In the case of an incident requiring urgent medical care, at least the financial burden would be lessened. What is more frightening to think about is the rising number of freelancers who are looking for work abroad and traveling with obsolete health insurance plans? This is a great way to get affordable, basic coverage.
Compared to competitors like World Nomads (who, in my opinion, serve a different market and purpose), SafetyWing is a fraction of the cost. The product is cheaper and much more accessible. I think for young people, SafetyWing is an AMAZING choice! They're even backed by some excellent, reputable agencies.
This is a receipt from my purchase. I hope my readers know that when I talk about these products, I do so because I seriously believe in them. It is so important to be properly protected. Please save yourself some headaches and sleepless nights and insure yourself before your trip.
(Notice that I purchased it in April even though I do not leave until July. If I had known about SafetyWing sooner, I would have bought it even earlier! The second subscription payment isn't due until the second month of your trip. There is no reason not to buy your policy in advance.)
---
Click Here to Apply for SafetyWing!
---
I'll leave you with one last story from my backpacking trip around the world. I believe this situation really points to the importance and financial benefit of having coverage even for odd or unusual circumstances that a person may encounter while exploring. In Spain, I innocently attended a Tomato Festival in Buñol (La Tomatina!) and left the festival with a horrible pink eye infection induced by rotten tomato acid that had entered through the sides of my googles. When my eyes were both burning and stinging, I can comfortably say I was beyond grateful to have coverage from SafetyWing to turn to while searching for help!
If you like it, put a PIN on it!