Last Updated on August 11, 2023
Last night, I finished watching the 2018 LGBT film: Love, Simon.
Although the movie stirred up some serious controversy, I strongly believe it is a film EVERYONE would benefit from watching. It speaks volumes to the large number of challenges sexual minorities face ranging from the difficulties of coming out, public invisibility, societal heteronormativity, the incidence of blackmail and threats, feelings of isolation, and a burning desire to feel loved and understood. Still, I think there are other messages in the movie that extend even further into topics such as how to support someone you care about, how to be a good person, and the importance of being true to who you are.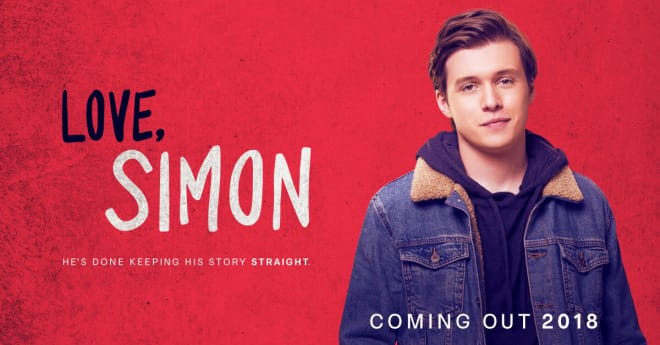 As a gay man, it was the first movie in quite some time that actually moved me to tears. More than once! I've watched other romance and coming-of-age films like Call Me By Your Name and Love Aaj Kal but this was the first movie that accurately captured the emotions of what it is like growing up gay, coming out, and searching for love.
A Very Short Summary (Mild Spoilers)
Everybody deserves to have a great love story. Unfortunately, things aren't so straightforward for Simon Spier, a 17-year-old high school student, who feels like an outcast because of his one huge secret: the fact that he is gay. The movie centers around Simon who is still in the closet and trying his best to balance everything with his friends, his family, a blackmailer who is threatening to out him to his entire high school, and an anonymous gay peer with who Simon has fallen in love with after writing back-and-forth with one another over email.
This was the first film by a major Hollywood studio to focus on a gay teenage romance.
My Honest Thoughts (More Spoilers)
I enjoyed this movie quite a bit! I really did. It made me laugh, it made me cry. The whole movie was a roller coaster and the story freakishly reminded me of my own life. Part of the trouble Simon has found himself in lies in the challenge that he hasn't come out to his friends or family yet. Of course, he wants to but because being straight is the default, it is not so simple and the movie aims to capture some of the battles Simon must face in order to be true to himself.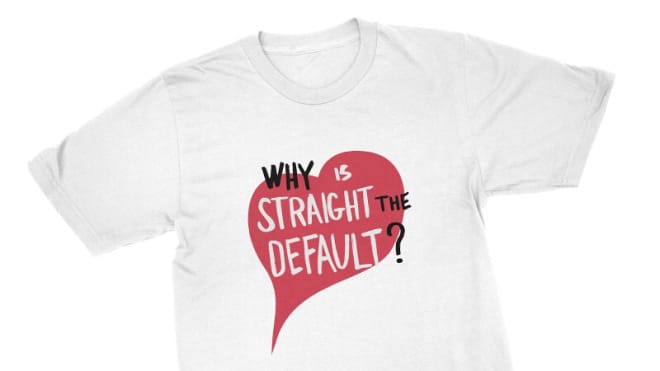 In Call Me By Your Name, when Elio comes out to his father, I could barely hold back the strong emotions I felt welling up inside me as I listened to their deep conversation. To a similar effect, the coming out scenes in Love, Simon felt slightly more relatable to how the discussion actually happened between me and my family within an American household. The Love, Simon coming out stories felt like a (perhaps smoother?) variation of what coming out to my parents was actually like. Even when Simon came out to his friends, his interactions reminded me of what it was like when I came out to my friends. His friends were great and so were mine. For that, I am immensely grateful. But this, of course, is also why the movie received a lot of criticism from people within the LGBT community. Not everyone has found acceptance from their family, friends, or peers after coming out. It breaks my heart but sadly, some people have been through very dangerous, real, life-threatening circumstances.
Still, I thought the movie served a higher purpose. Maybe, Love, Simon does idealize coming out a bit. It makes it seem easier than it actually is, in my opinion. In real life, coming out is usually way more sloppy than how it is portrayed in the movie. But, if people responded more closely to how the actors did, coming out would be a less painful and complicated process for everyone involved. Since most* people probably won't do any research on their own regarding how to support people who have come out to them, I at least hope the film helps to influence how some people respond. Maybe it will help normalize homosexuality and help us to better understand one another. That is my hope.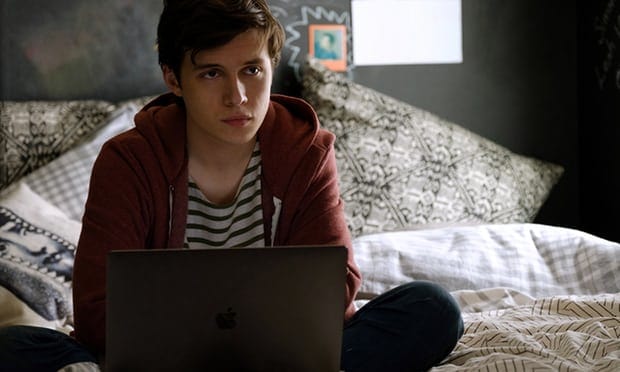 I connected with Simon. A lot. I don't know many gays who didn't feel that same disconnect in high school. When everyone expects you to feel one way but really, you feel another. Sometimes you don't even know how you feel yet and figuring everything out for yourself is half the battle. You don't want people to change how they see you for something that was there all along. All of those fears are very real for a lot of us.
Even regarding the internet, the same holds true. I wanted to tell Simon, "I get it. I really do!" When "Blue" posted his anonymous message about his secret, it brought back so many memories. Memories from my youth. When people used the internet as a way to come out (or out) people. Who was asking/answering questions anonymously on Formspring, who was posting relationship statuses on Facebook, who was consoling chatrooms, who had written long coming out posts on Tumblr. The internet was our turf to connect and find one another. Consider me! Writing about my coming out experiences is, in part, how this blog came to be, way back when!
Love, Simon artistically portrays the assumptions people make. It humorously pokes fun at some of the things people say that they probably shouldn't. It shows the longing for love, the addictions we develop, the importance of self-love, and the joy that comes from being understood by others. It's like his friend Abby screams, "WE DESERVE A GODDAMN SUPERHERO!"
My favorite scene was probably right at the end when Simon's dad is trying to comfort and relate to Simon so he grabs his son's shoulder and says, "I thought maybe you and I could go sign up for Grindr together now."
I. SPIT. MY. DRINK.
Really, I can't say enough amazing things about this movie. Please, PLEASE, go watch it.
If you like it, put a PIN on it!