Last Updated on March 27, 2021
I want to thank a reader who in light of recent events, sent me this bracelet as a gift. (Thank you!)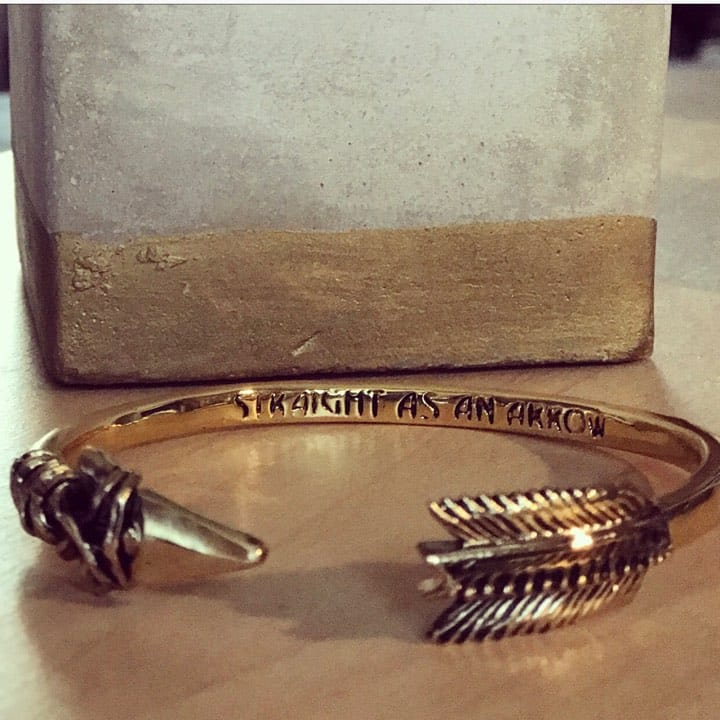 This gift is special to me because of the hidden message it carries. On the inside, the part that lies against the skin reads, "straight as an arrow." The design is incredibly clever and I find it highly amusing. The curved arrow wraps comfortably around the wrist to emphasize just how not straight it actually is.
This gold-plated cuff bracelet is one of the more mysterious accessories I have seen created for men. I really appreciate that it carries a hidden message with such an inconspicuous design. You'd never know unless you asked about it. I think that aspect of the bracelet is what makes it so cool. The will to disclose is literally left in the hands of those who wear it. Unfortunately, since society operates on hetero-normative assumptions, that is also the reality for so many LGBT people in the world today.
Coming out is a process that takes time and energy. On this National Coming Out Day, I want to remind those who have not yet come out or who are struggling with it that you are not alone. Please do not be afraid to reach out if you need help, advice, or someone to talk to since I know what a complicated and tough process it can be.
Stay strong. <3