Last Updated on February 17, 2023
Choosing a travel backpack is no small decision. The backpack you select will hold all of your belongings and necessities- you certainly don't want one that will fall apart on you. For as long as I have been shopping, I have gone back and forth countless times while deciding which backpack to claim as my own. The major brands in backpacking that travelers know and love are Osprey, REI, and a few others. Gregory is a reliable but lesser-known company. I decided to take a chance and buy their Gregory Baltoro 75 GZ Pack.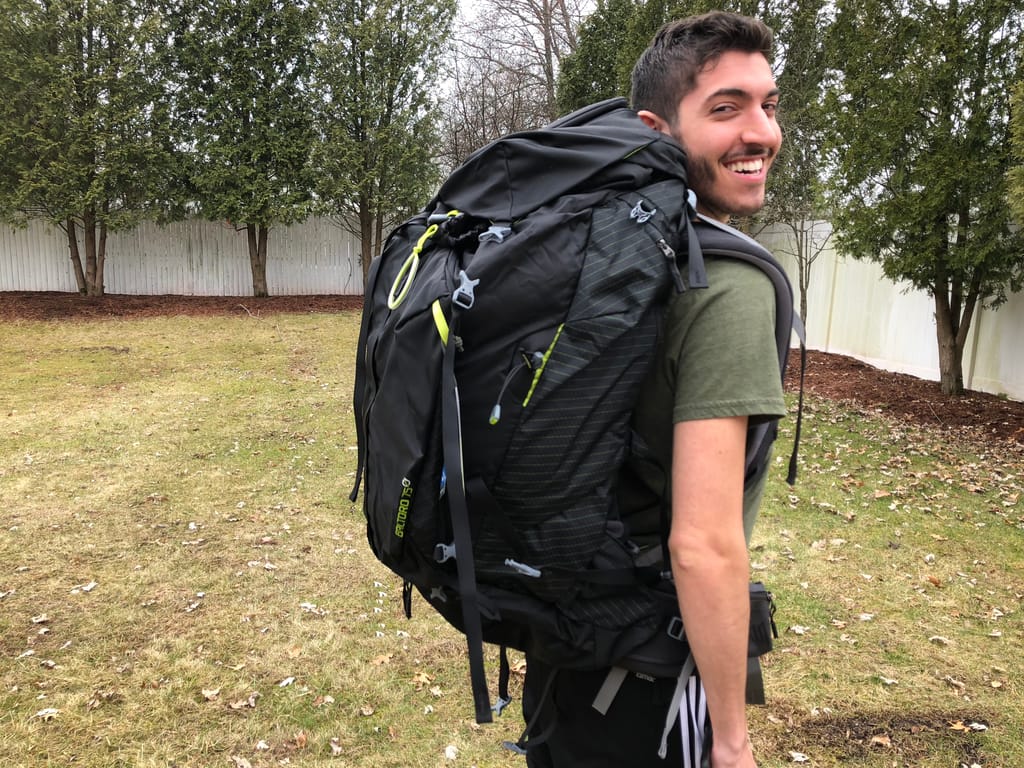 After visiting my local REI to try on several backpacks, I found Gregory's backpacks to be a great match for me. I came across a sale online for this model and ordered it at a big discount.
Having a solid backpack is critically important. You need something that is reliable, functional, and comfortable. You certainly don't want something that doesn't fit properly. That will only cause you pain and discomfort during extended wear. When I put on my Baltoro, it felt fantastic. The lower portion hugs my hip and takes all of the weight off my shoulders. It is so easy on the back. I'm not one to wear bright, attention-grabbing colors either so the fact that my backpack comes in solid black rather than bright yellow or orange was a major win. Trust me, I get to wear enough orange working with VIPKID.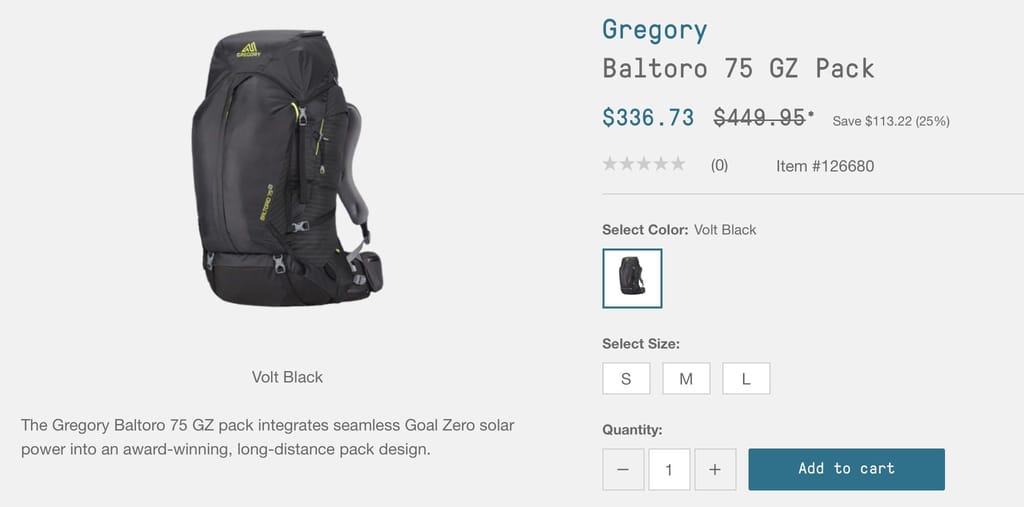 I was told you can buy yourself a great backpack for roughly $200. I developed a budget and set out to buy the best backpack possible for under $300.00. The Gregory Baltoro 75 GZ Pack is normally priced at $550.00. Online at REI Garage, it is marked down 25% and can be bought for $336.73 (Pricing may change at any time. Check here for up-to-date pricing and availability.) I used a coupon to take an additional 25% off. My total came out to $252.54. Not a bad deal for a $500 backpack!
Who knows what kind of trips I'll end up going on with this thing. I wanted a multi-purpose backpack that can be under-filled with extra space and expandability available if needed. 75L is sure to be more than enough space!
The Gregory Baltoro 75 GZ Pack is an award-winning long-distance backpack designed with built-in solar-powered charging technology. While that might sound like a gimmick, knowing I can juice up in an emergency situation is actually very reassuring. I don't know where I'll end up in my travels. Who's to say I'll always have a place to plug in my gadgets?
At just 6 pounds 2 ounces, this backpack includes a built-in rain cover, a concealed Goal Zero Nomad 7 Plus solar panel charging station, a Flip 10 battery, a Weathershield pocket for small electronics, top and U-zip panel access, and a removable day pack.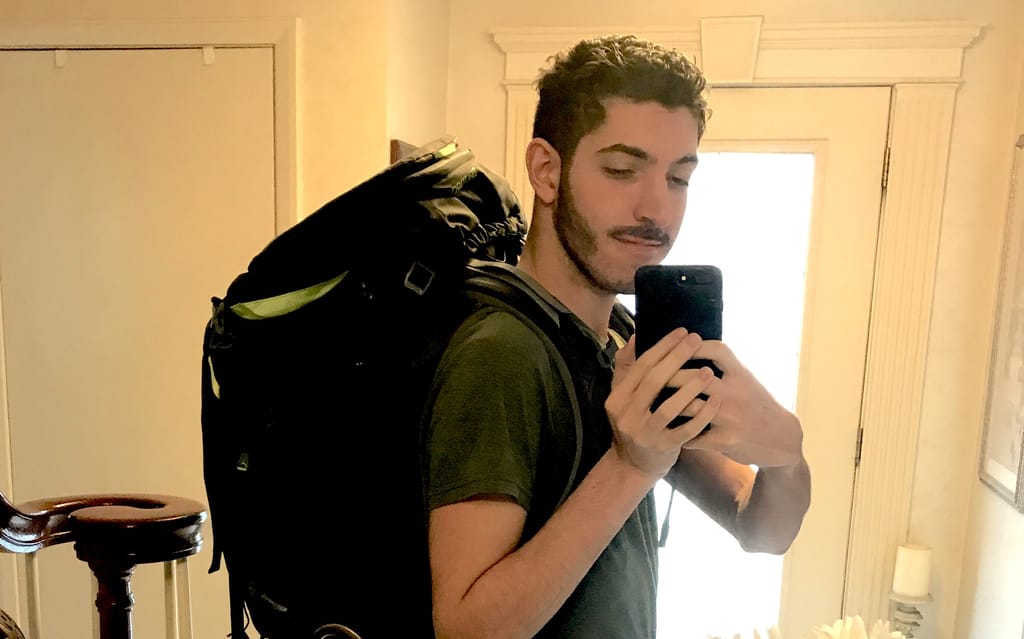 Talk about the perfect travel backpack for a digital nomad!
I performed a test run by filling it up with a bunch of my things to see how it felt under realistic conditions and I was so happy with the end result. It is shockingly comfortable to wear and I really can't wait to put this big thing to good use. Making this decision was so exciting because it marks the first real step towards following my dream!
So geeky, I just love it!
Be sure to also read: About My Blog & My Plans For The Future!
If you like it, put a PIN on it!