The Rocky Safari is a journey that started back in January of 2013.
I was a high school student at the time and I had a dream to write, travel, and meet people from all across the world. I began to build this website from the ground up. Since then, my blog has evolved significantly and today, I now run a multi-topic blog with stories about my most peculiar travel experiences, what it is like doing the things I do as an introvert and living as a gay man.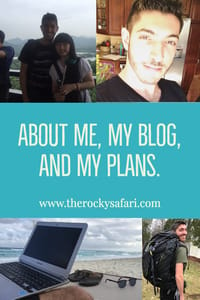 A quick search through my blog will turn up hundreds- if not thousands- of detailed posts where I've poured my heart out, talked about my highs & lows, told crazy and surprising stories about things that have happened to me, and searched for people out there in the world who might be able to relate to a thing or two. Writing is my way of spreading awareness about the things I am passionate about and it allows me to share my knowledge and emotions with people from countries all across the world. The Rocky Safari is read in nearly every country around the world on a weekly basis. That is something I never could have dreamed of! I wanted to write this post now, in 2018, to share a few life updates about who I am, where I've been, and where I'm going.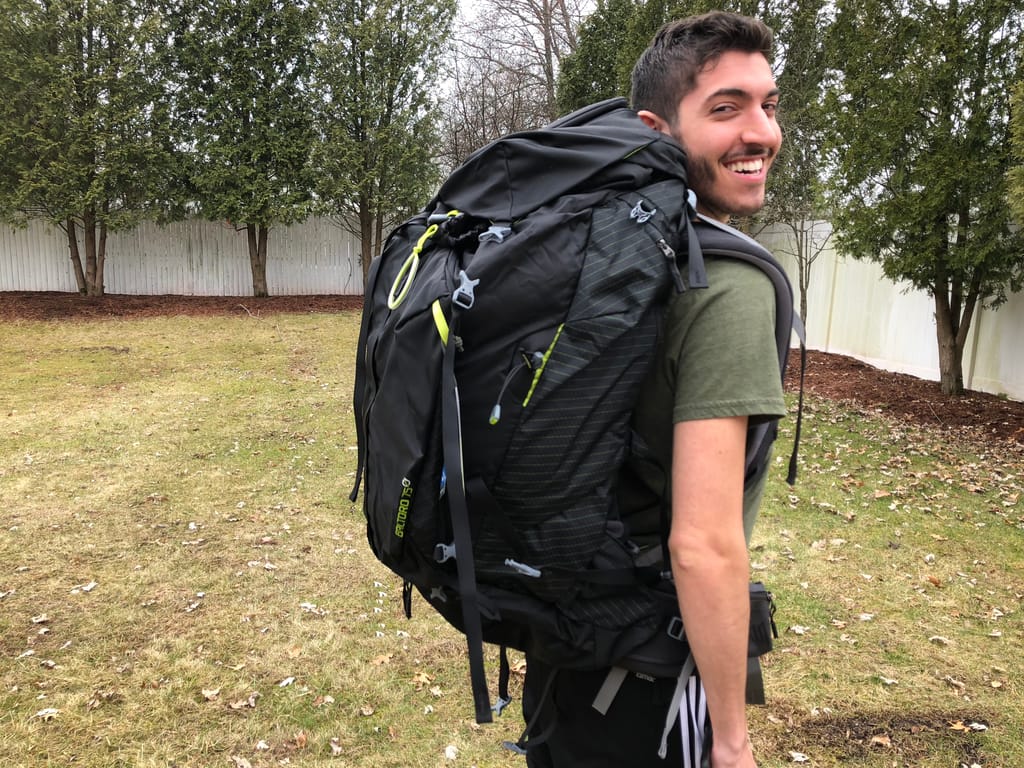 10 Facts About The Rocky Safari
My name is Rocky. Right now (2018), I am a 23-year-old who grew up not too far from New York City!


---

I graduated from Rutgers University where I studied psychology and entrepreneurship.


---

I have spent the last year working in financial services learning about how money works, how to invest, tackle debt, and save money on several types of insurance. I'm also a VIPKID Teacher and I love it!


---

My ex-boyfriend, who I was hoping to eventually travel with, recently broke up with me. We were in a transatlantic LDR. I am American, he is European, and I always felt we'd make a good travel team with our different strengths and skills. After our break up, my vision for the future was shattered and I started to give up on my dreams of traveling the world. Until recently when I decided I should still go for it – solo! (Update – we are kind of together again? It's complicated. Check out my relationship posts for the latest details.)


---

After four years of living on my own at college and working as a Resident Assistant for my university, I am back to living in my original hometown with my family. I'd like to think all of the moving around I've done these past few years has mildly prepared me for the nomadic traveling that awaits me in the coming months.


---

My dream is to experience long-term travel as a lifestyle. The longest I have ever stayed out of the country was just one month. I want to go full-on digital nomad for a while!


---

I am OBSESSED WITH BIRDS.


---

I have never had coffee IN MY LIFE. Never. Not even in college! I'm low-key proud of it. Instead, I get my caffeine fix from tea. I love tea!!!!


---

Watching Survivor is my guilty pleasure. I actually AUDITIONED hahahahahahah.


---

I love meeting new people, forming deep and meaningful relationships, and helping others. If you know your Myers-Briggs personality type – I am INFJ.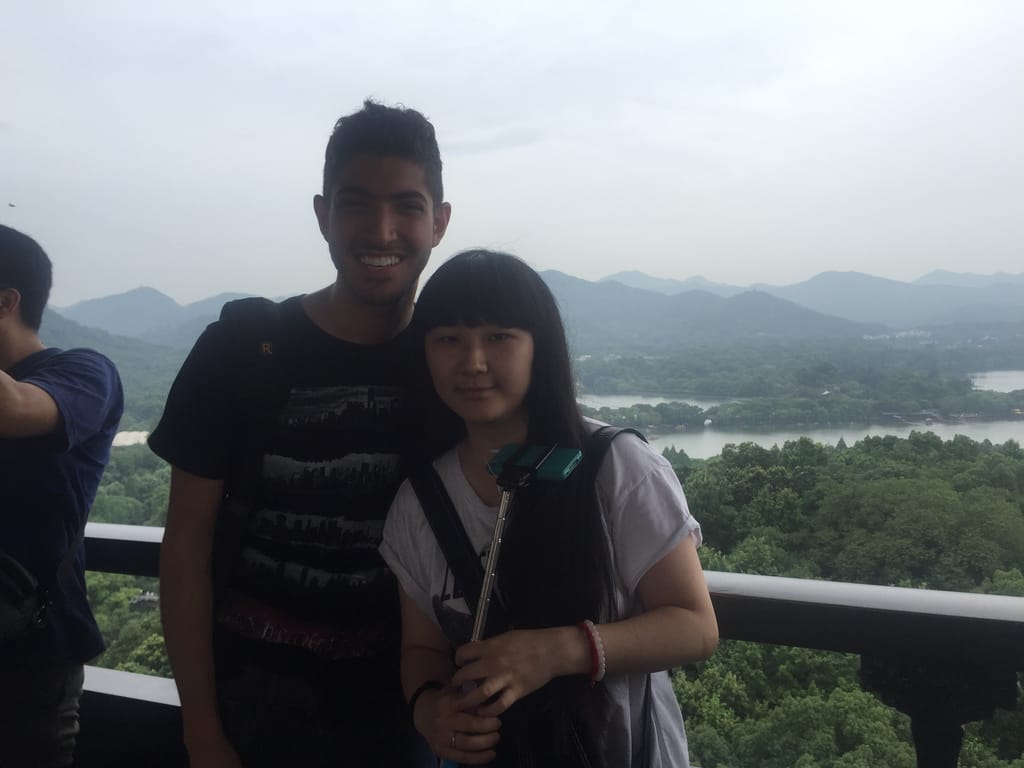 10 Reasons I Want to Travel
Most of my favorite memories stem from learning about other countries.


---

Curiosity. I want to prove to myself that I can do it!


---

They say amazing things happen right outside of your comfort zone. It is time to get uncomfortable again.


---

Part of me feels like if I don't do this now, when will I ever?


---

I believe this type of experience will teach me lessons I can't learn any other way.


---

In China, I had such an incredible time interacting with the locals. I want to meet native people from other countries. Oh and fellow travelers too!


---

I am not a picky eater whatsoever. I am actually quite open-minded when it comes to food. I want to try new and crazy foods I have never seen before.


---

I hope traveling will improve my blogging and photography skills.


---

I want to show other introverts that this can be done, as unnatural and scary as it may feel for us. There is nothing easy about sacrificing your own comfort for the uncertainty and unpredictability of the world.


---

I don't want to have any regrets. Life is uncertain. Things happen. Sometimes, when we least expect it. I understand that with delayed gratification, I might be better suited to doing this one day down the road but when the time comes, will I still want to??? If I don't do this now, there is a high possibility I never will.
Where Will Rocky Go?
Truth be told, I honestly don't know where I will end up. I want to see as many countries as possible but also within reason. Originally, I was going to plan my trip in great detail because I HATE the feeling of uncertainty but planning out all of my travels would defeat the purpose of going in the first place. I have a general idea of where I hope to go but even then, I am going to take it step-by-step and day-by-day.
My purpose is not to travel quickly
but rather to enjoy and understand the places I visit.
My first destination is TBD. I may start in Lisbon if I opt to visit Western Europe first. I was also considering Croatia to avoid the Schengen zone altogether for now. Then there is a part of me that would love to even start in Thailand since I've always dreamed of going to that country!!! SO MANY POSSIBILITIES.
My departure date will most likely fall between May and July because there is still some necessary preparation that needs to be done before I leave.
I'm stressed.
I'm scared.
But more than anything else, I am excited.
UPDATE: I BOUGHT A ONE WAY TICKET TO GREECE AT 3AM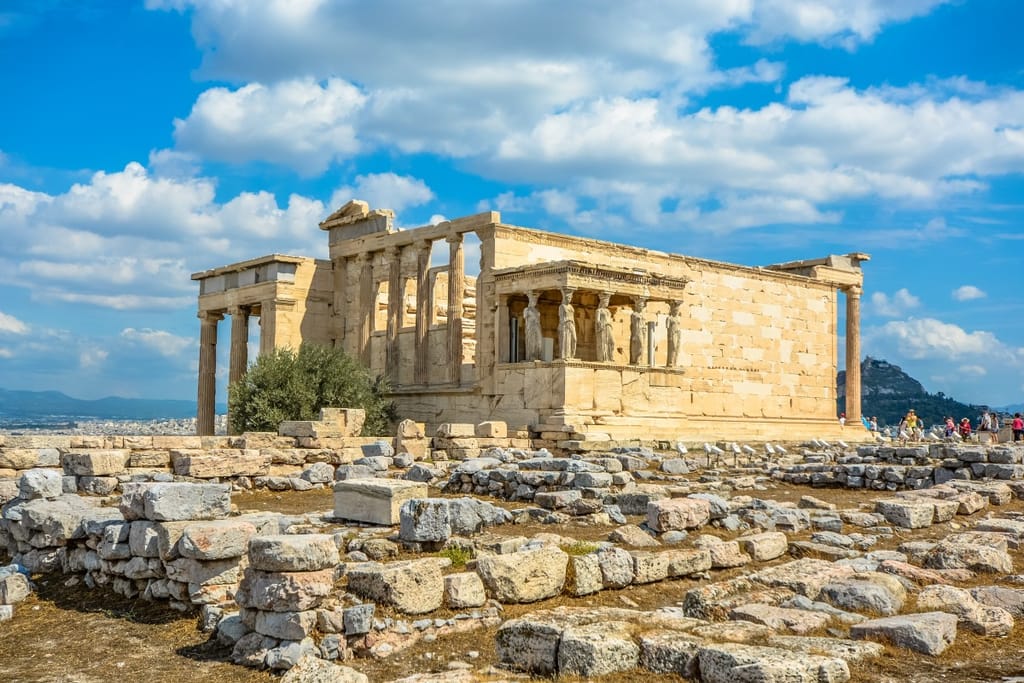 UPDATE: I BOUGHT A ONE WAY TICKET TO GREECE AT 3AM
If you like it, put a PIN on it!