Last Updated on July 28, 2023
Disclosure:
This article includes affiliate links that may provide me with a commission at no additional cost to you. These are the best online products I have ever used and that is why I choose to write about them. You can read more about my affiliate disclosure within my
privacy policy
.
Before leaving for my trip, one thing I needed to decide was to decide whether or not I was going to pack a ton of contact lenses or only bring my eyeglasses. The trouble with this is that for health and comfort reasons, I only wear daily contacts. A 90 day supply – heck, even a 30 day supply of daily contacts – takes up a LOT of room when you're backpacking and dealing with such limited space. For one month, that is sixty individual contact lens containers. Yikes. I didn't want to travel without contact lenses so 30 days' worth is exactly what I ended up bringing with me. Mostly because that is what I already had at home so I would not need to buy anymore.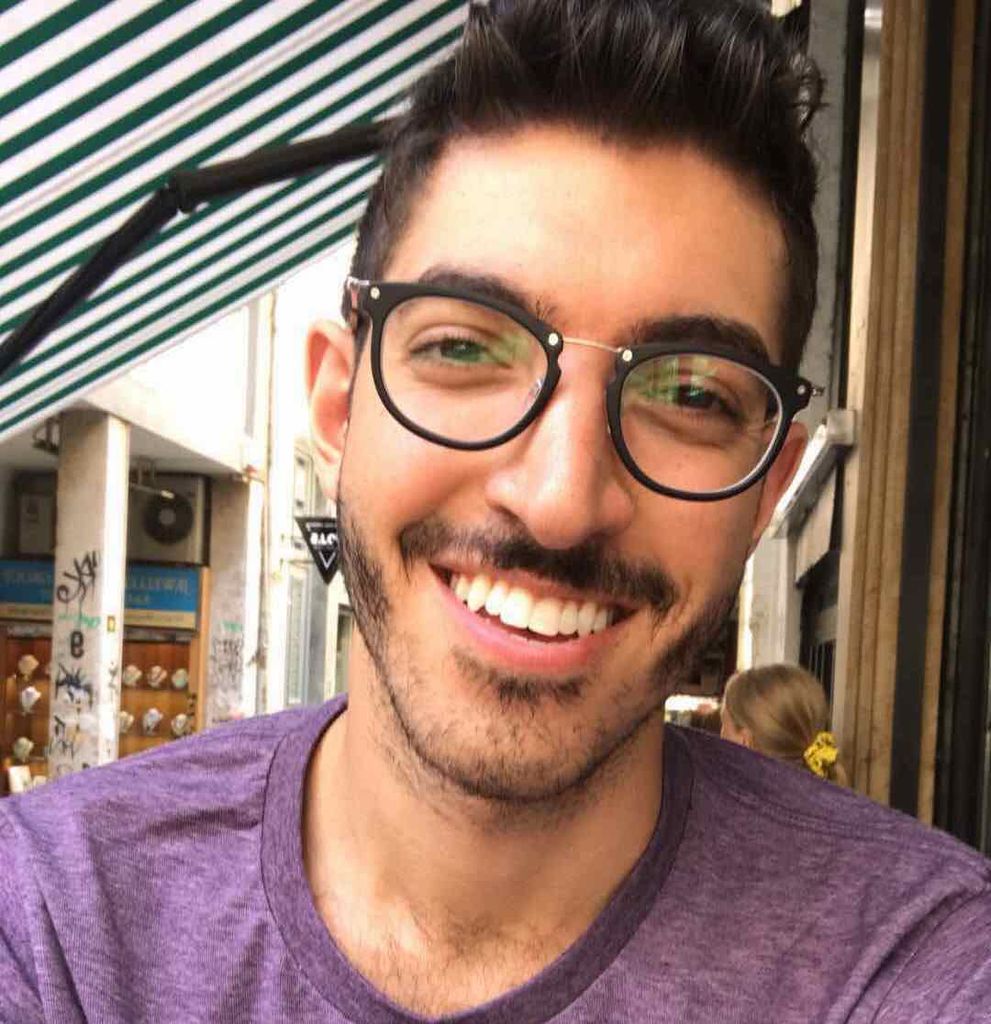 That was when I decided it was time for an update. I've worn my same eyeglasses since July of 2015. Exactly three years ago, I published the post "I Can Finally Take a Break From Wearing Contact Lenses," telling the story of how I went such a ridiculously long time without wearing glasses before I finally bought "Versace" branded glasses which I later discovered were actually frames from Luxottica sold under an alias. I felt lied to and cheated by the company and vowed never to buy another Luxottica product because of how much control over the market they have.
Read: Do You Ever Wonder Why Glasses Are So Expensive?
Which Companies Have I Considered Buying Glasses From?
Warby Parker is a great company. They actually care about their customers and the world. Warby Parker has a user-friendly website, a wonderful selection of frames to choose from, an excellent home try on program (they'll even tell you which frames they like the best if you message them a photo!), they make returns and exchanges simple, and their company gives back to the community. Oh and did I mention they are significantly more affordable?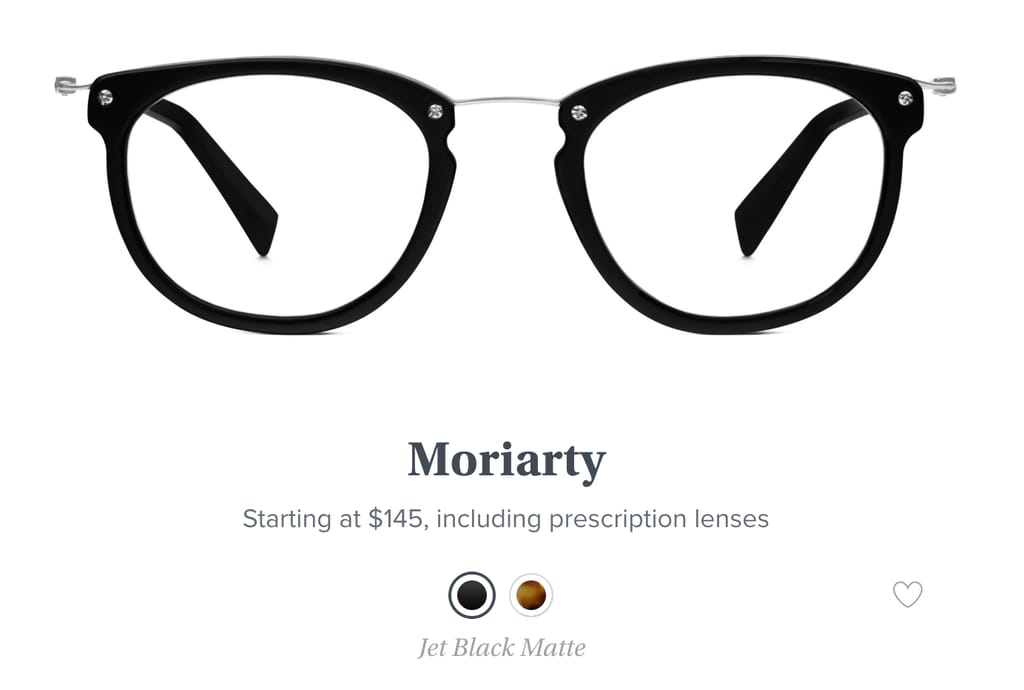 I Fell In Love With Moriarty
My favorite glasses were the unisex half-metal half-acetate frame cleverly called "Moriarty." The name Moriarty is in reference to the fictional character and criminal mastermind Professor Jim Moriarty from Sherlock Holmes.
Moriarty's charm is in the details: screws that stud the acetate eyewire, subtle but sharp divots on both sides of the bridge, and polished metal along the temple, arms, and browline. It even features adjustable nose pads for effortless fitting. The frames are made from hand-polished cellulose acetate and stainless steel with akulon-coated screws for durability.
These eyeglasses are made from thin, light, impact-resistant polycarbonate. The lenses themselves include superhydrophobic, anti-reflective, and scratch-resistant treatments included with the standard pricing. They also offer 100% UV protection.
Shocked? It's true! Most glasses from Luxottica range in price from $250-400 and up. Of course, there are exceptions. But you'll be hardpressed to find trendy styles from brand names for less. Moriarty is $145.00 and as of last month, Warby Parker now accepts two types of insurance which means you might be able to snatch them for just the price of your medical co-pay!
The delivery was super fast. Warby Parker included an adorable cleaning rag with their story along with a carrying case. I am glad to have shopped with them. Their customer service was also very happy to help whenever I had any questions.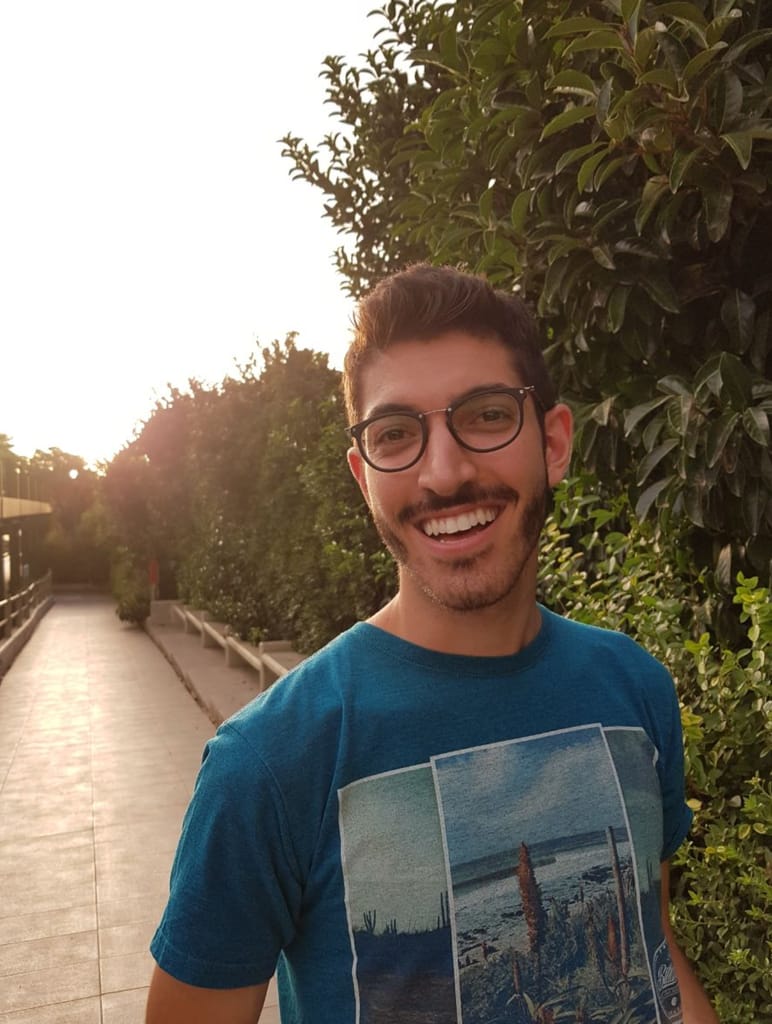 Extra: Warby Parker's Home Try-On