Last Updated on March 25, 2021
When I heard about the Club Penguin virtual world closing its doors for good on March 29th I was met with a pang of sadness. Despite not having played the game in years, Club Penguin was one of those online communities that held a special place in my heart. It was actually on this very day, exactly 10 years ago today, that I signed up and created my very first penguin.
For some reason, I recall the day I signed up in great detail. It was March 17, 2007: Saint Patrick's Day. I remember my parents were downstairs preparing our house for the holiday, our family members were starting to arrive, I could hear the doorbell ringing, but I was sitting upstairs in my bedroom with my old Toshiba laptop mostly concerned with figuring out how the heck I could become a Tour Guide in this virtual world. The other penguins were all colored green and wearing cool Saint Patrick's Day hats with four-leaf clovers on them. I adored the spirit in the world I discovered.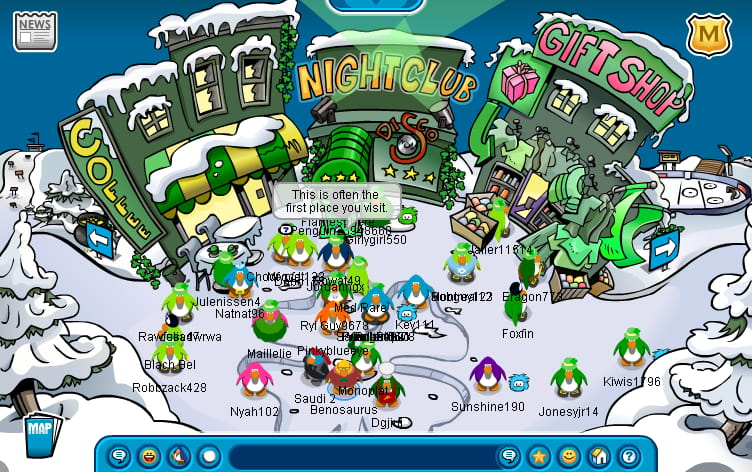 This blog probably wouldn't exist today had I never joined Club Penguin. I became intrigued with finding ways to "cheat" the game. There were weekly collectible "pins" that would be hidden all around the island. I turned to blogs all across the internet to figure out where the hidden items were located. I searched through blogs to find out how to access secret rooms and even how to walk on areas of the screen you weren't supposed to be able to walk on (like going below the chat bar and up into the sky.) I was so inspired by the blogs I read that I turned around and started my own "Club Penguin Tips, Hints, and Cheats Blog" on August 21, 2007. That's the oldest blog I started that I know of. As amusing as that may be, that's really how I first got started with this!
Club Penguin's History
The game itself has a really fascinating history. Disney didn't pay over 350 million dollars to acquire a virtual world built overnight. Club Penguin was thought up and constructed by a team of three men: Lane Merrifield (known as Billybob in the game), Lance Priebe (Rocketsnail), and Dave Krysko (Screenhog). The team began by experimenting with Flash 4 which was how they first developed "Rocketsnail Games" and later, "Experimental Penguins," the first two renditions of their massively multiplayer online role-playing game.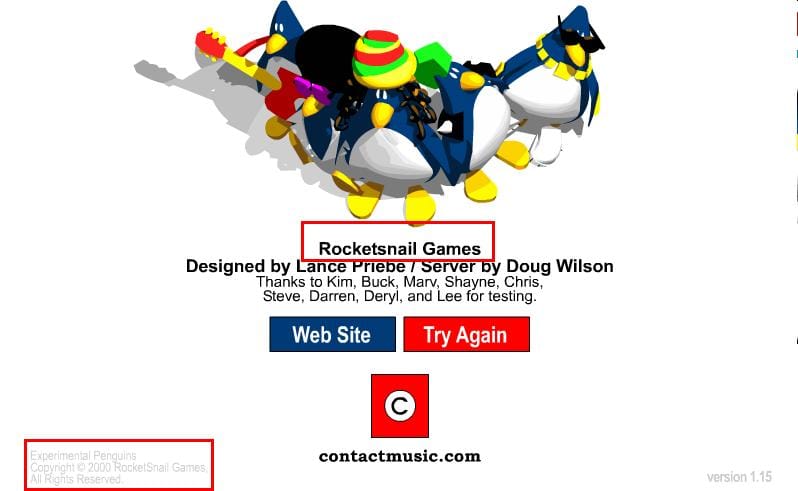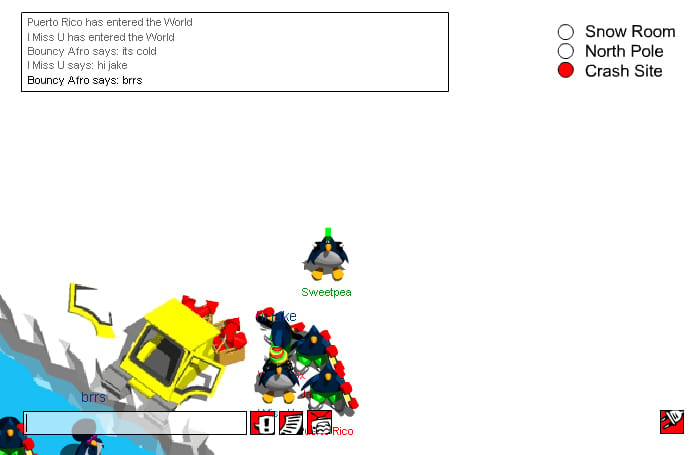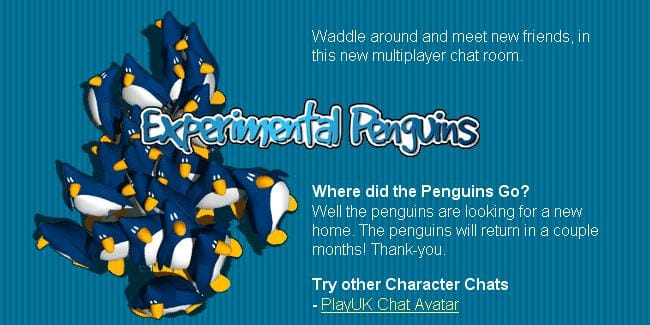 Due to safety concerns, Experimental Penguins was eventually closed down. There was no way to report people so bullying and inappropriate language quickly became two major problems within the game. The site was shut down in 2001. It later reopened as Penguin Chat which included new features, games, and rooms that set the stage for what would later become "Club Penguin."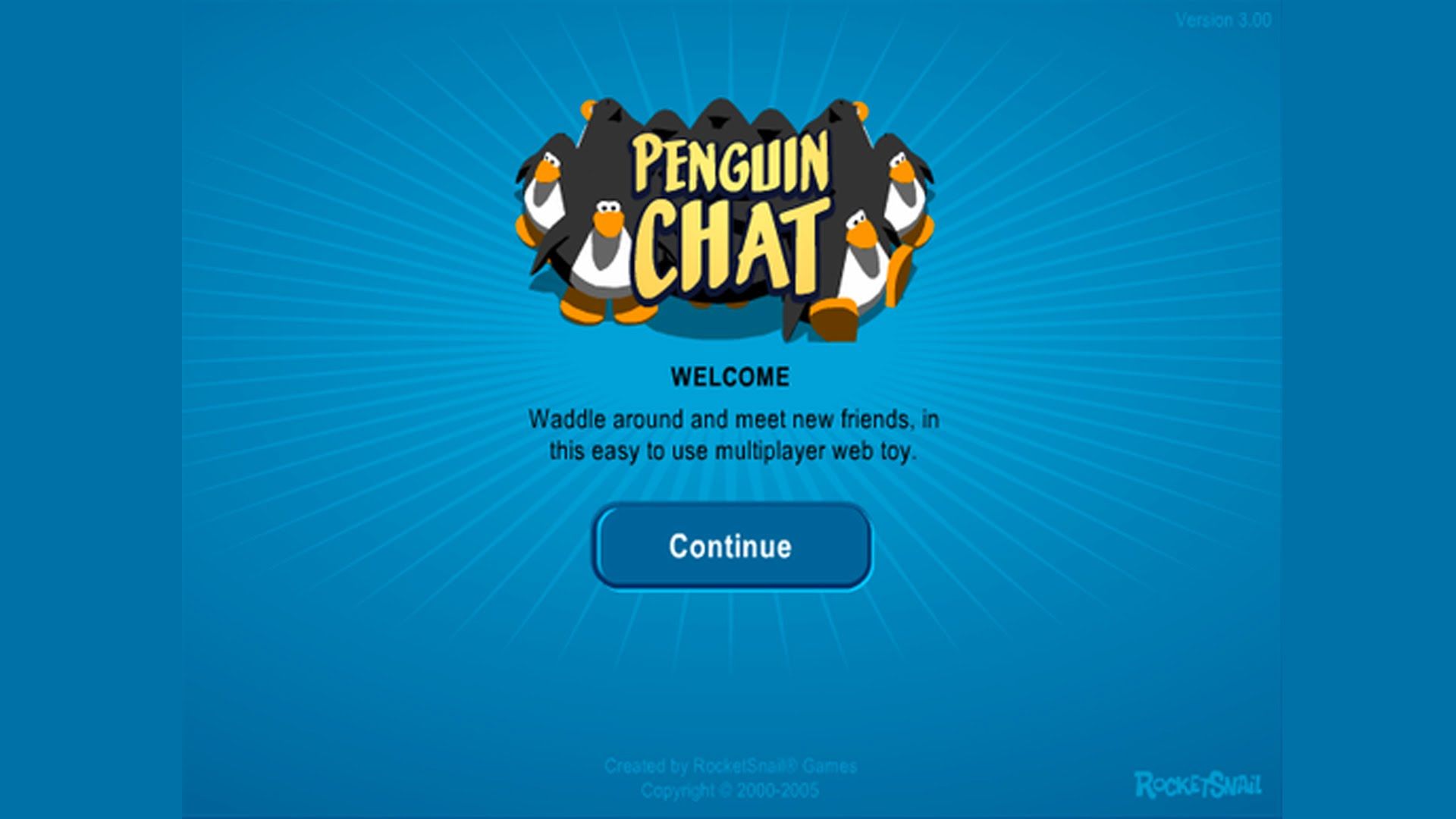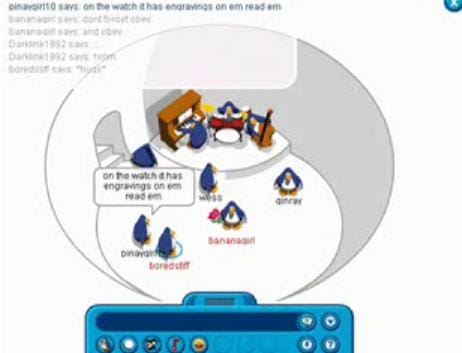 Users from Penguin Chat were invited to beta test Club Penguin in 2005. The game started with 15,000 users and by March of the following year, they had over 1.4 million. In September, that number nearly doubled to 2.6 million active users. By the time Club Penguin was 2 years old, they had reached nearly 4 million users.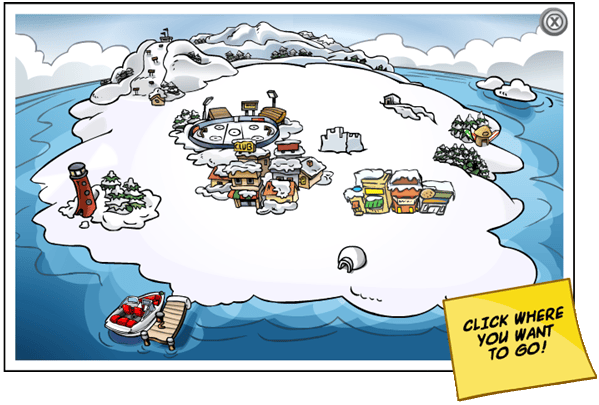 Club Penguin was a simple place at the time. In hindsight, I think this had a lot to do with its huge success. It was clean, easy to navigate, and cute! I may be biased since these were the same years I played but I think they got the size just right. The island was big enough to move around without ever getting bored but small enough you wouldn't feel overwhelmed or lost in the process. Sadly, things seemed to change after Disney bought them out in 2007.
So what happened to Club Penguin?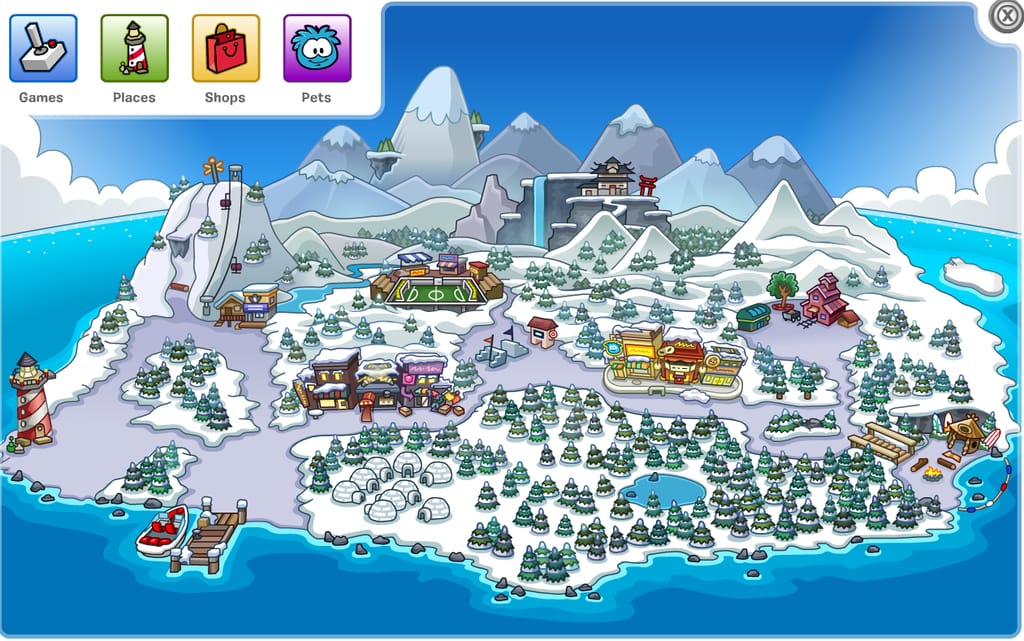 This is what the map looks like today. It's bright, it's colorful, and it's a total mess if you ask me. I think Disney really lost touch with what people loved about Club Penguin to begin with: its simplicity. This new map has so much going on that I almost find it difficult to tell which parts are clickable rooms and which parts are just for design. It's too much.
Disney also cut down on the chat features making it extremely difficult (but "safer") to talk to strangers online. One of the main points of Club Penguin was to meet and interact with strangers online in a virtual world. When Disney started filtering words significantly more strictly, it became very hard to have conversations with people. You couldn't even ask people if they were a "boy or girl" without the system's filter blocking it. You also couldn't type numbers out of fear you might be discussing your age. Understandable but very annoying.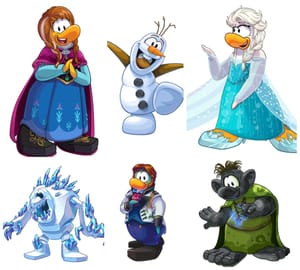 According to what I've read online, membership has been on the decline with the biggest drops taking place in recent years. The decline of membership, along with lack of support for Adobe Flash, ultimately led Disney to their decision to close down Club Penguin in favor of their new mobile virtual world: Club Penguin Island.
I suspect Club Penguin Island will never reach the same level of success as Club Penguin. Namely, because I'm not convinced mobile app-based MMORPGs are going to appeal to the masses. Also, I suspect Club Penguin Island will lack the chat features and clean aesthetic that people first fell in love with years ago. I know trends change over time and companies need to adapt in order to stay relevant but I truly believe Disney missed the mark on this one.

A Trip Down Memory Lane
For anyone who used to play Club Penguin, I put together a collection of screenshots (all stolen from Google) from specific parties and rooms in Club Penguin that bring back great memories and feelings of nostalgia. Hope you enjoy it!
Follow My Blog