Last Updated on August 15, 2023
One of my fondest memories from Madrid was living in a studio conveniently located on one of the most famous streets in Spain's capital: Calle de Fuencarral.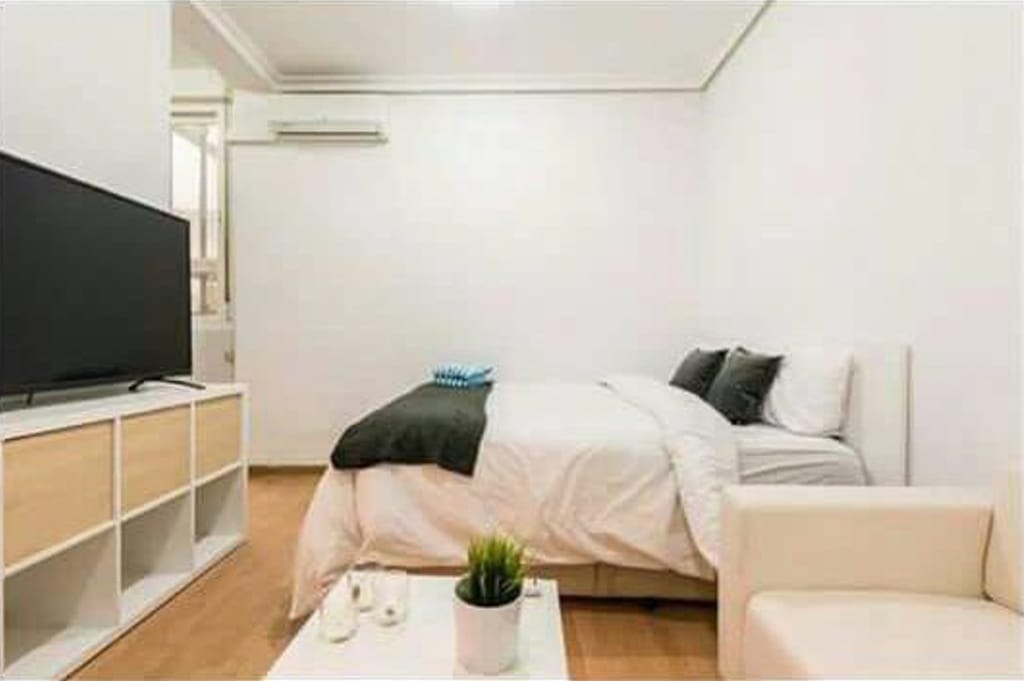 Fuencarral Street (Spanish: Calle de Fuencarral) is one of the busiest streets in Madrid for shopping.
Fuencarral easily ranks as one of the top 10 Streets in Madrid.
Starting around Gran Vía, Calle de Fuencarral extends to the Chamberí neighborhood, although its most popular section is located nearby the Malasaña area. Fuencarral street is one of the most frequently visited area for Madrid nightlife with a wide range of cocktail bars, nightclubs, restaurants, and theaters.
Although it's one of the most famous and centralized streets in Madrid, cars don't exactly have access to drive there during the daytime. It's a pedestrian thoroughfare with no automobiles allowed.
Without needing to deal with watching out for vehicles, you can stroll along Fuencarral really comfortably during the day with your focus on the beautiful architecture that surrounds it. This restriction makes Fuencarral Street ideal for travelers with disabilities who require mobility accommodations as well as families traveling with young children.
Here's a video of me leaving my studio and walking out onto Fuencarral street:
Street performers entertain as shoppers walk in and out of stores. Fuencarral Street is one of the most commercialized street in all of Madrid. If you're a tourist visiting the city, you can't leave the city without stopping to explore this street.
Walking along Fuencarral Street during the day, you will find numerous clothing stores, sneaker/shoe stores, and other shops selling the latest trends. You can also find barbershops, cafes, and various small markets. For the bohemian crowd, this street also has a handful of indie shops and vintage clothing stores. Most famously, this street is recognized for its nightlife and the hip and trendy bars that line it.
Fuencarral Street is extremely accessible since it is in the city center, especially if you are navigating by metro. You can easily get there on Line 1 by exiting Bilbao, Court, or Gran Vía, Quevedo from Line 2, Bilbao from Line 4, Chueca or Gran Vía from Line 5, or Court from Line 10.
Sadly, for the ENTIRE time I lived there, the Gran Vía metro stop was closed for construction…..
While living in Spain, I ended up renting a studio on this famous street.
Space in the studio was a bit limited, but it was really conveniently located – and affordable – for me.
I was teaching English online with VIPKID so each month I was making between $3,000 to $4,000 USD. Since I didn't have a job in Spain, the landlord requested bank records to prove that I could afford the unit. Once I sent them those documents, they sent over my contract.
Renting in Madrid is a real process. Most rentals are filled via agents which ultimately adds an additional fee on top of the first month's rent and initial security deposit. Add to that the high competition to get desirable units in popular locations and you can see why most listings only last maybe a day or two before being filled. You have to act fast.
When I found my unit, I asked to tour it and ended up putting a deposit down before leaving that day. They wanted 750 Euros (100 Euros from that was a one-time payment to the agent) plus a 1300 Euro deposit. From there, each month cost 650 Euros to live in my studio.
After converting to USD, my monthly rent was approximately $700.00.
Once I moved in, I had to go buy various items for my rental such as pots, pans, knives, towels, etc. These are some of the hidden costs you might not realize when you consider long-term travel.
It was worth it though because I had just enough kitchen space to LEARN how to cook meals for myself: a life skill that was very new to me during my first year or two of traveling.
My significant other at the time kindly got me this cute keyring holder as a housewarming gift.
I never lost my keys again after he got me that and I always enjoyed my new habit of returning my little sparrow back to this tiny home anytime I returned back to my own.
It was quite literally a "house sparrow."
As you'll later see in another blog post, these birds played a special role in my life during my time in Madrid.
Speaking of keys, I want to show you a video you how some doors in Spain work. I just found it kind of amusing because I had never opened a door like this before until I lived in this studio.
The studio was located so close to Chueca which is Madrid's gayborhood. In hindsight, I have to say I really loved living close to Chueca because I always felt very comfortable being myself. I think it made me feel totally safe and fully accepted in a public space for one of the first times in my life.
That studio was a safe place to call home. From time to time, I think back and I miss the lifestyle that Madrid allows. It's a very modern city, accepting, LGBT-friendly, fashion-forward, and friendly. The public transportation is easy to navigate and it's reasonably affordable.
Madrid is a great city to live in and I can't recommend it enough.