Last Updated on September 15, 2023
Imagine visiting a single park where you can all of Europe's most significant monuments in one place.
This is, in essence, what Madrid's Parque Europa offers to its visitors.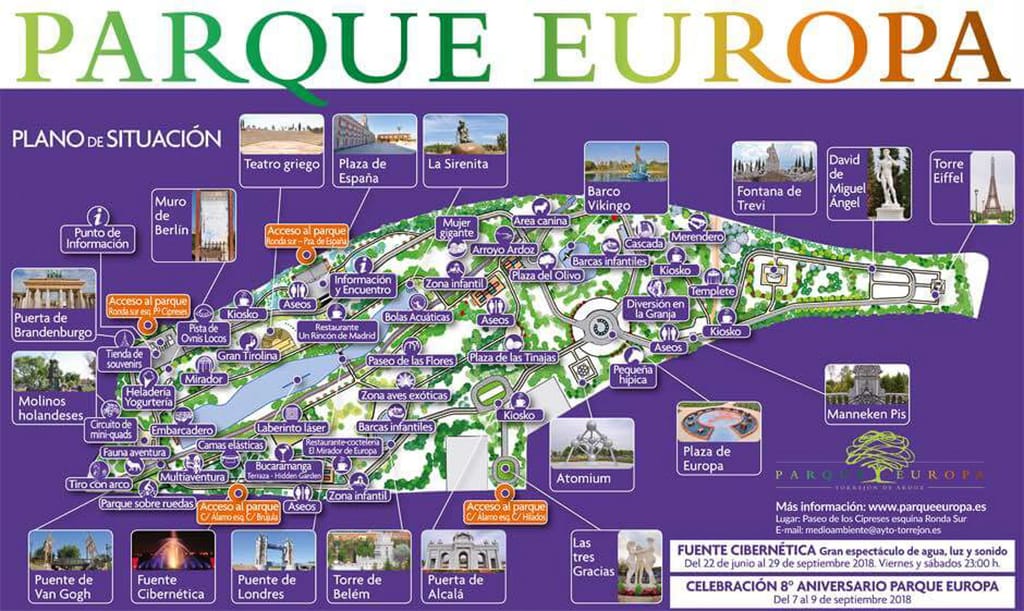 Covering over 233,000 square meters of land, this park is the largest park and recreational area in Torrejón de Ardoz: a municipality on the outskirts of Madrid, Spain.
For no cost at all to enter, this free attraction gives visitors the chance to approach 17 replicas of Europe's most emblematic monuments seen in major cities across the continent.
POPULAR SIGHTS:
THE BERLIN WALL
(BERLIN, GERMANY)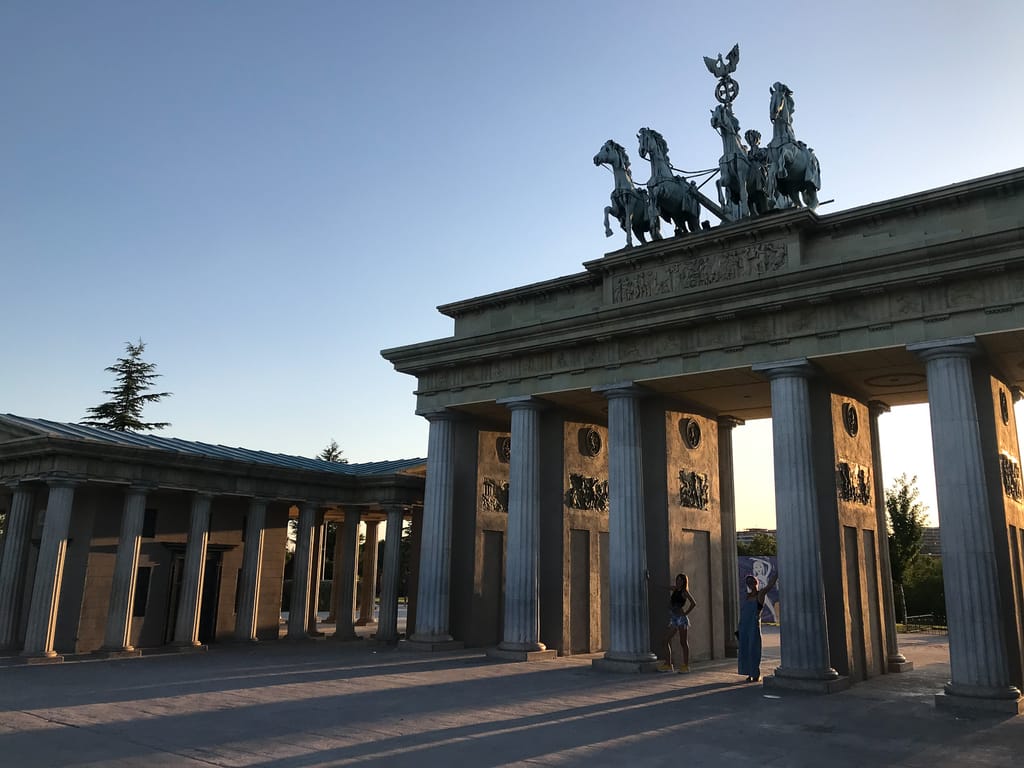 Parque Europa is home to a fragment of the actual Berlin Wall that was donated free of charge by Berlin City Hall.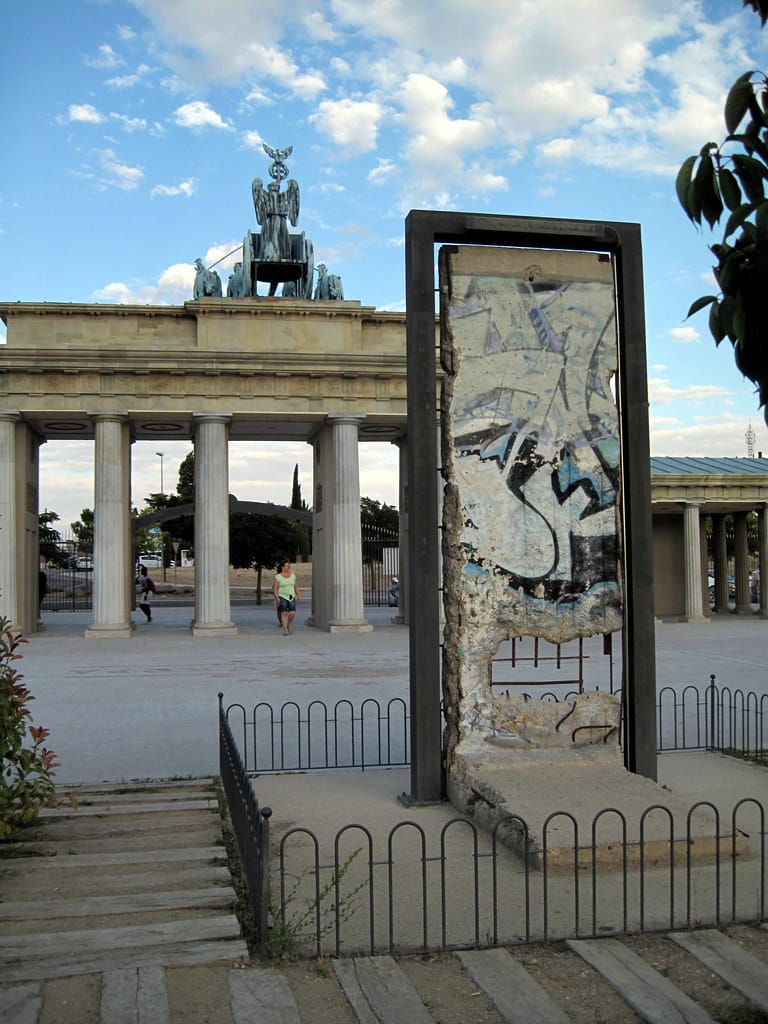 Other replicas at Parque Europa include the Trevi Fountain, the Tower Bridge, the Belem Tower, the Greek Theatre, and the Brandenburg Gate, among other monuments.
THE EIFFEL TOWER
(PARIS, FRANCE)
PUERTA DE ALCALÁ
(MADRID, SPAIN)
THE TREVI FOUNTAIN
(ROME, ITALY)
DAVID BY MICHELANGELO
(FLORENCE, ITALY)
TOWER BRIDGE
(LONDON, ENGLAND)
DUTCH WINDMILLS
(AMSTERDAM, THE NETHERLANDS)
TORRE DE BELEM
(LISBON, PORTUGAL)
ATOMIUM
(BRUSSELS, BELGIUM)
VIKING SHIP
(SCANDINAVIA)
PUERTA DEL SOL
(MADRID, SPAIN)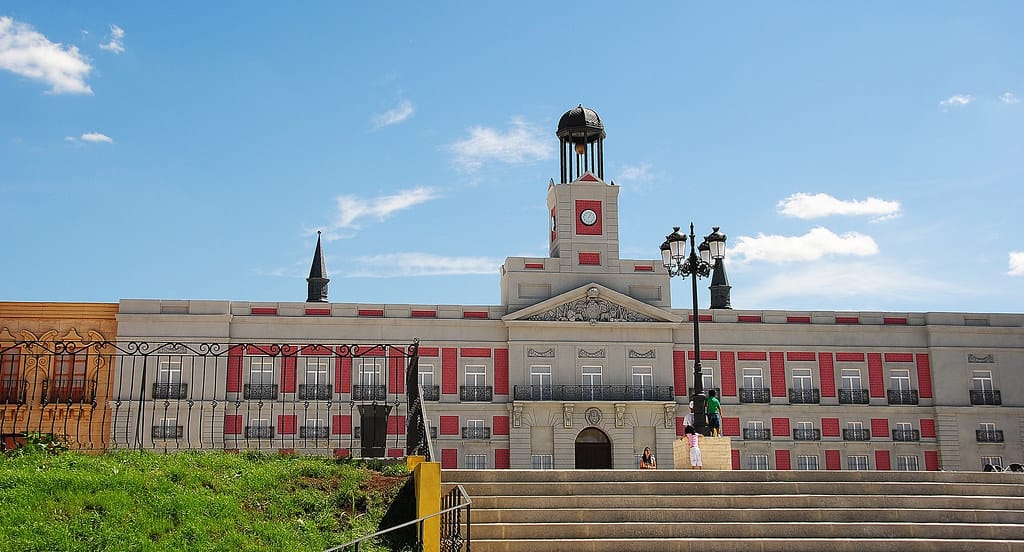 READ ABOUT EUROPE'S HISTORY
Each replica features a descriptive panel positioned off to the side containing information about the original monument.
OTHER PARK ACTIVITIES
The park has designated picnic areas, restaurants, and other activities such as ziplining, a lake with paddleboats, archery, trampolines, laser tag maze, among other things. It's a great attraction to visit with family or friends if you find yourself in Madrid on a beautiful spring or summer day.
During the summer months, the park also has a cybernetic fountain that features a laser light show on Friday and Saturday nights around 10:30 PM.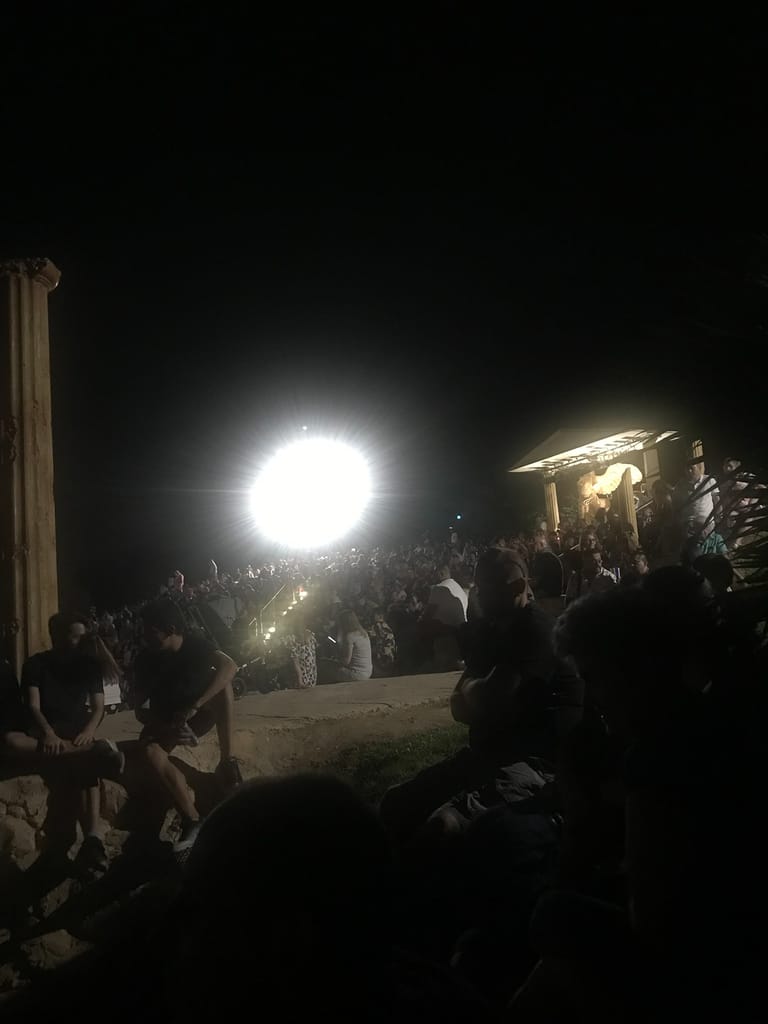 My friends and I brought our own large blanket, and had a little picnic at dusk, and once night rolled around, we sat back and enjoyed the laser movie projected onto the cybernetic fountain. The movie was actually pretty spectacular to behold!
The contents of the show each night may change from one showing to the next, but the specific show I saw was a fusion of projected movie clips and laser-based cartoon animations. I'll share some short snippets I filmed so you can see what I mean!
Note: Due to the frame rate, it was challenging to film the show at night but I tried to capture some short clips from my phone. The projected show was significantly more clear in person.
HIGHLIGHT OF MY VISIT
I think the monument I was the most excited to see at Parque Europa was the Eiffel Tower replica.
At the time of visiting, I had never before been to France so it was always a dream of mine to see the Eiffel Tower in real life.
It was impressive to see this replica which only stood at a FRACTION of the height of the real thing. It was fun to imagine how beautiful the real Eiffel Tower must be!
I left that park feeling so inspired!
Visiting Parque Europa only helped to solidify that I need to see more of Europe!
VISITING PARQUE EUROPA
ADDRESS:
If you'd like to navigate to Parque Europa, simply travel to Paseo de los Cipreses, s/n 28850 Torrejón de Ardoz.
Here are the park hours according to one of Madrid's official tourism websites:
SPRING & AUTUMN HOURS:
Sunday-Thursday: 9 AM to 10 PM
Friday & Saturday: 9 AM to 12 AM
SUMMER HOURS:
Sunday-Thursday: 9 AM to 12 AM
Friday & Saturday: 9 AM to 1 AM
WINTER HOURS:
Sunday-Thursday: 9 AM to 8 PM
Friday & Saturday: 9 AM to 9 PM
If you are a nature lover and Parque Europa is on your agenda, I can assure you it will be a day well spent.