Last Updated on March 25, 2021
To all those who celebrate Christmas, I hope you have had a very Merry Christmas and happy holidays to all the rest. As I write this post, I am sitting beside Jorge at our cozy AirBnB safe in Madrid, Spain. Unfortunately, not all was merry this Christmas season. Christmas morning, I woke up, glanced over at my phone as it charged beside my bed, and deciphered a wonderfully unexpected notification that read, "Your estimated boarding time is: 1 hour." (For the record, boarding WAS NOT SUPPOSED TO BE in one hour!)
….. AHHHH! WHAT DO I DO!? WHAT DO I DO!?
I re-read the notification on my phone. My flight was boarding in one hour. Meanwhile, there I am laying in bed half asleep, still AT LEAST an hour away from the airport, needing to still check-in, clear through security, and navigate all the way to my gate. AKA I was guaranteed to miss a flight that I thought was not leaving until 3 PM…. HOW COULD THIS BE?!!!
This is bad. Very bad. I grabbed my phone, FLEW downstairs, and went straight into the kitchen where my Mom and Dad were kindly preparing a nice home-cooked meal for our holiday breakfast. Each year, my mom makes two delicious casserole platters: one with eggs and sausage and another with a fluffy sweet filling that is almost candy-like in flavor. Mmm.
"Merry Christmas!!!!" My mom cheered.
"Merry Christmas, Rock!" My father said!
They came over to give me a hug.
"Merry Christmas, Mom and Dad, I'M MISSING MY FLIGHT!!!!! THEY ARE BOARDING ALREADY!" I shouted.
"WHAT DO YOU MEAN THEY ARE BOARDING?!?" They exclaimed in horror.
I pulled out my phone and showed them the updated flight information. Sure enough, it said my first flight was leaving in one hour and there was not a chance I was going to make it. From confusion came anger as my parents became frustrated with the disaster that was becoming of this holiday weekend. I urgently ran around the house getting dressed, pulling my suitcase to the door while my mom called the airline to see if we could readjust the trip or if I was no longer going to Spain. My mom was able to reach a great customer service representative who explained that I wasn't wrong, my adjusted flight assignment was at 3 PM but I somehow got bumped to 11 AM yesterday night and supposedly received an e-mail about the change but I clearly did not see it in time. A phone call or confirmation process to confirm the alteration would have been nice… How this type of change is acceptable, I could not tell you.
Anyway, my trip was adjusted yet again and it left us with little time to spare. I still needed to leave for the airport immediately. We left my mother's home-cooked meal behind, skipping our breakfast tradition that was never meant to be, and left all of our presents under the tree untouched. Off to the airport, we went.
My roundabout solution to get to Spain required me first to fly to Charlotte, North Carolina, then to Miami, Florida, and then to Madrid. The total travel time would now rival what I experienced going to China. Annoying? Kind of. Did that matter? If it would still get me to Spain as soon as possible, then not at all. As an added bonus, I made three friends during my travels – one on each flight! Heading to North Carolina, I chatted with a guy who was fascinated by my work in hypnosis. On my way to Miami, I befriended an elderly woman whose grandson is going to be an incoming freshman at Rutgers where I study. And on the way to Spain, I met an independent world traveler headed first to Spain and then to Morocco.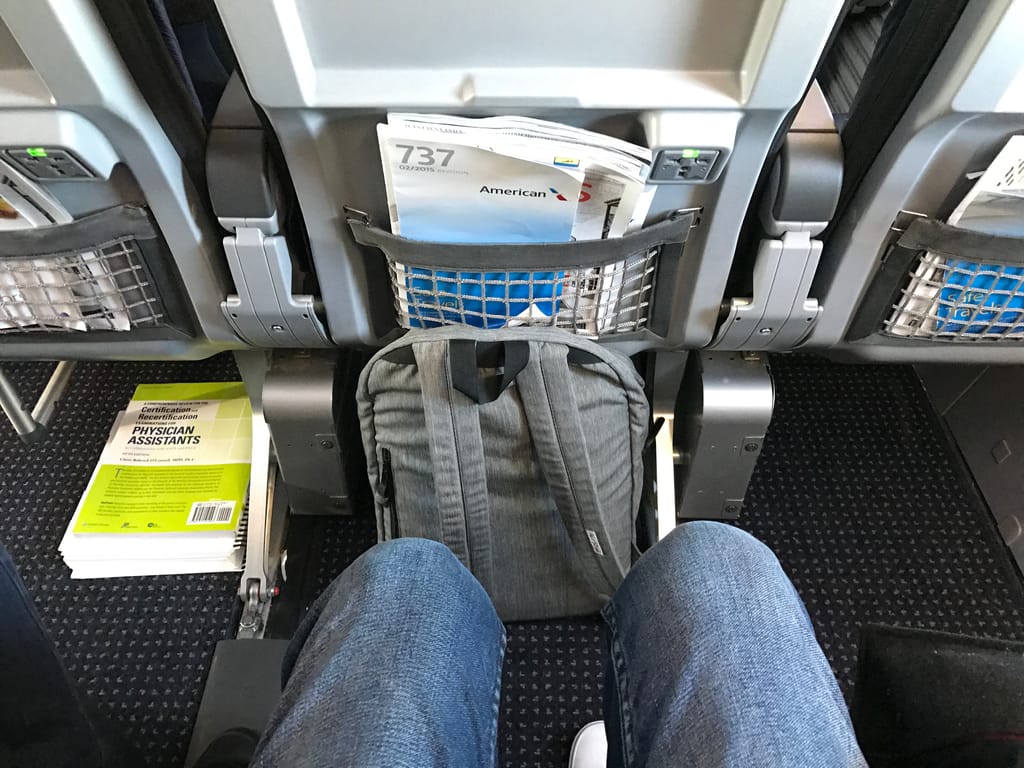 Flying in good company made the long travel times relatively painless. Nearing about 18 hours in total, I became more and more excited as my arrival neared.
Follow My Blog