Last Updated on March 27, 2021
After arriving to Madrid, I needed to navigate the airport, pass through customs, pray my suitcase made it to Spain after first flying to North Carolina and Miami, and most importantly: find Jorge.
Rounding the corner as I left the baggage claim area to exit the airport, I kept my eyes wide taking in my new surrounding while searching for a familiar face. Jorge awaited my arrival with his carry on suitcase right outside the door. Our gazes locked and a warm embrace soon followed. Comfort swept over my body as I touched his face. There we were, together once again! Nothing else felt real in that moment.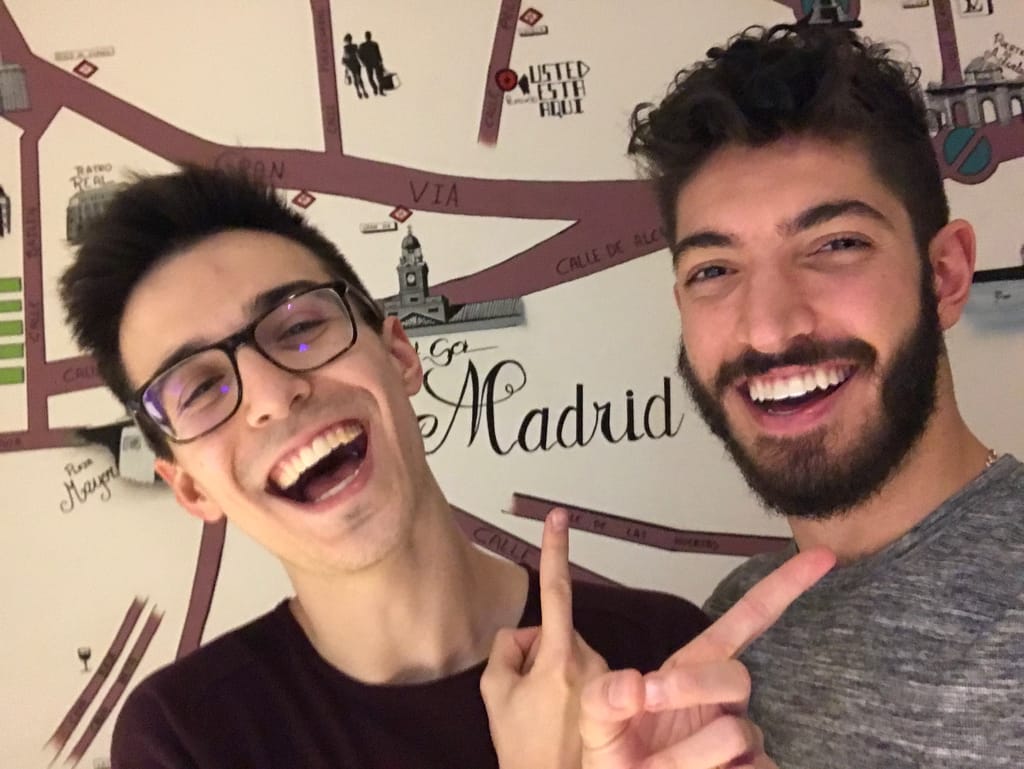 Hand in hand, we rolled our luggages to the Spanish Metro. We took the subway to Chueca where we searched for our first home: a cute little AirBnB kindly arranged courtesy of Jorge's family! Thanks to them, I'd get to spend more time with Jorge and see another section of Spain! Chueca is a super LGBT friendly section of Madrid. I was excited to live in such a gay-friendly area for the few days we would be staying in the capital.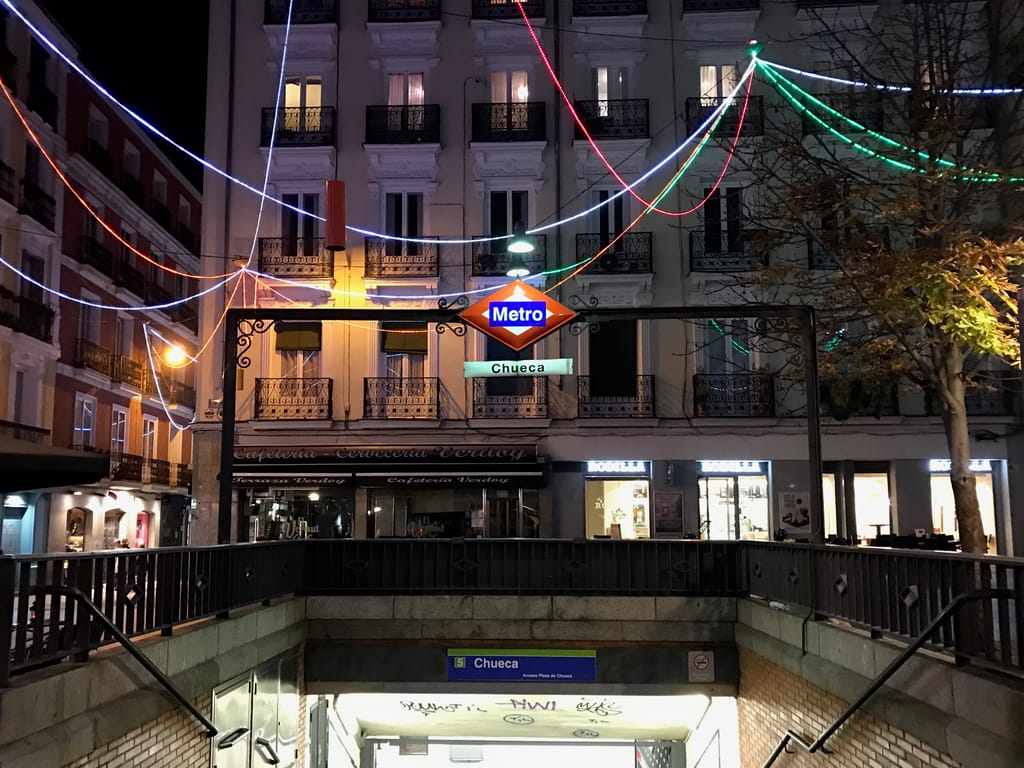 The AirBnB we stayed in was decorated with a trendy travel-themed simplistic design. I fell in love with our home in Chueca. When we entered, we first saw the living room. The house was in beautiful condition. Truthfully, it looked brand new like a home straight out of a showroom. Not a flaw in sight.
Beside the door was a wall with a custom map of Madrid painted onto it. (Little did I know at the time that Jorge and I would soon visit all of the destinations painted onto it!)
As we explored further into our home, we found the kitchen. On the wall in the kitchen was a large chalkboard with a message from the owner of the AirBnB. I appreciated his mention of "Fall in love" on his list of things to do in Madrid!
And after the kitchen was the bedroom and bathroom. The most cozy bedroom I could possibly ask for.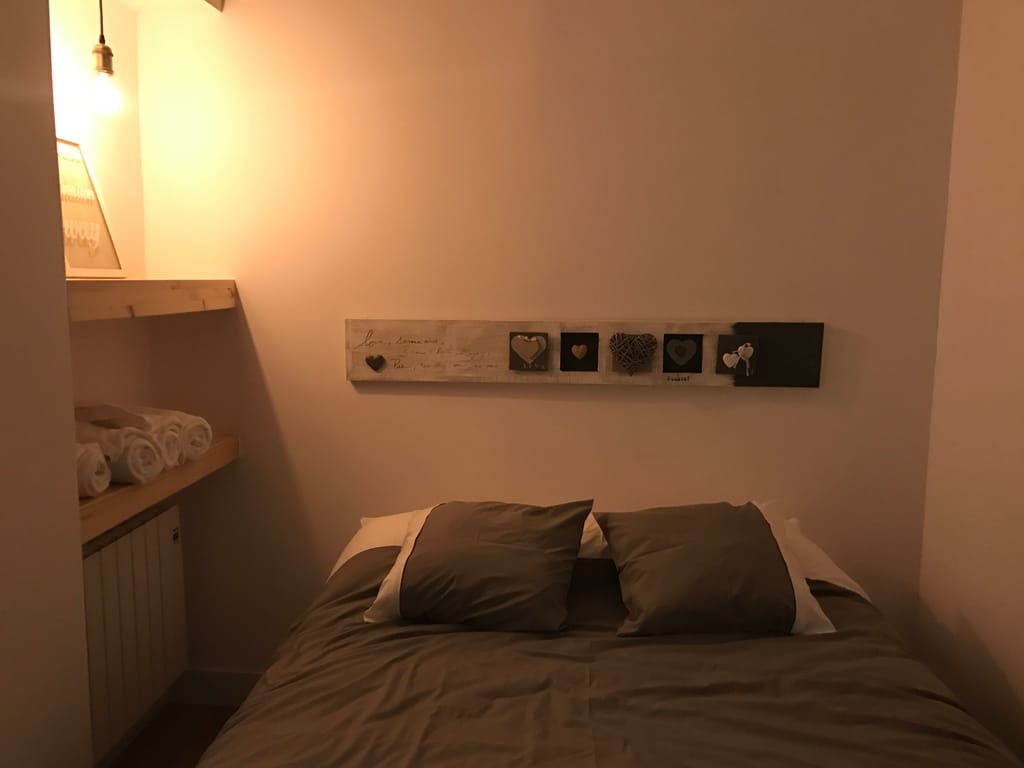 We put on some music, unpacked some of our clothes, and then left to start our first day of exploring Madrid as Chueca boys!