Last Updated on March 27, 2021
In Spain, the Gran Vía is a famous upscale shopping street located in central Madrid. Fortunately for me and Jorge, the ornate street was a short stroll away from our home in Chueca. Nowadays, the Gran Vía is one of the most lively places in all of Europe. Aside from being recognized for the many great stores that line the street along with Calle Fuencarral, the area is appreciated for its grand early 20th-century style architecture.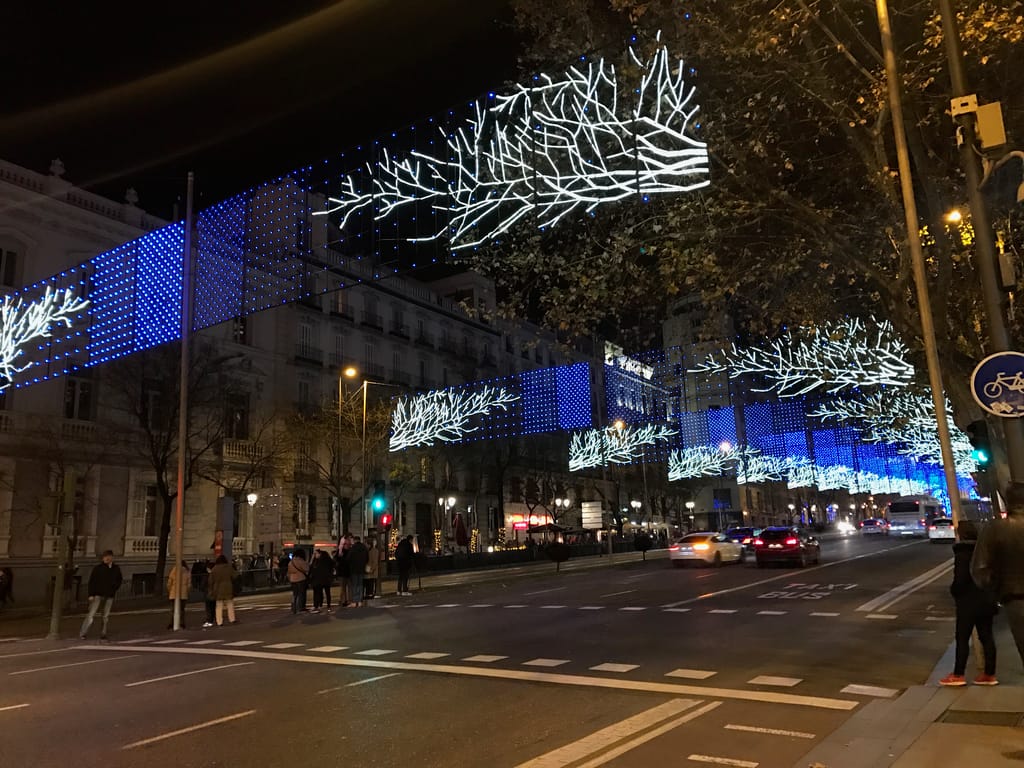 We walked the Gran Vía and took in the beautiful city of Madrid at night. We walked the long street the night I arrived to get a taste of Madrid. Jorge and I stopped for a bite at Rodilla to eat, took a stroll through the city, and then stopped at a small shop for a coffee/tea afterwards. I love people watching so it was fun to walk the street at night and experience the new world around me.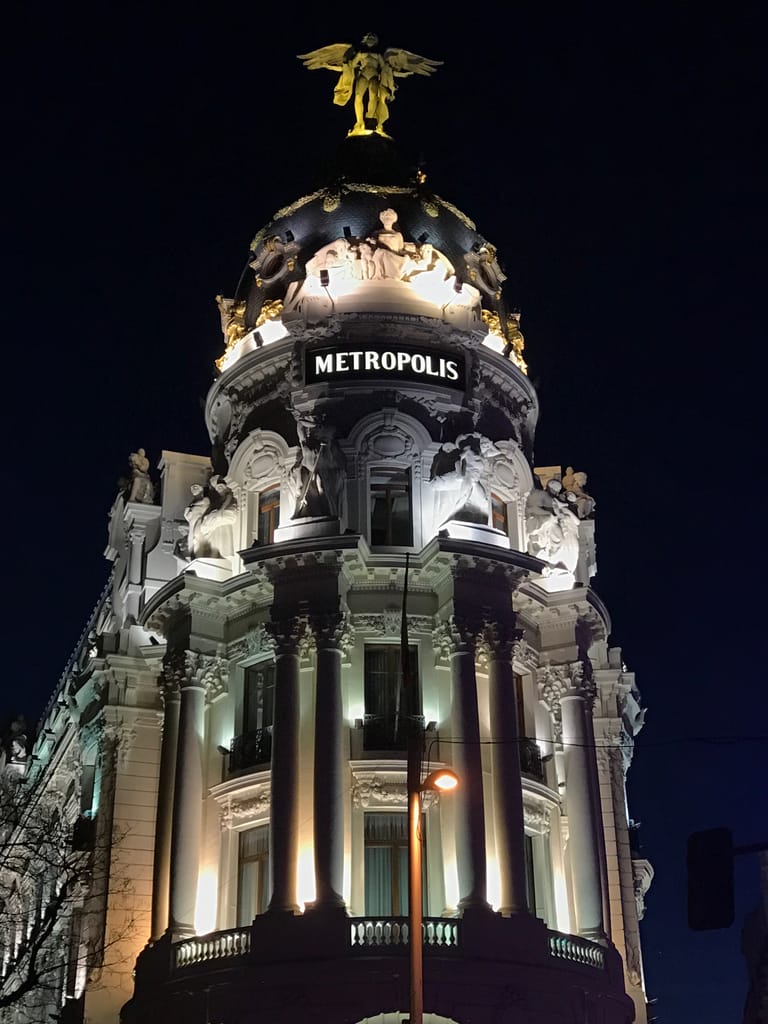 We stared in awe at the large Metropolis building: an iconic landmark of the city.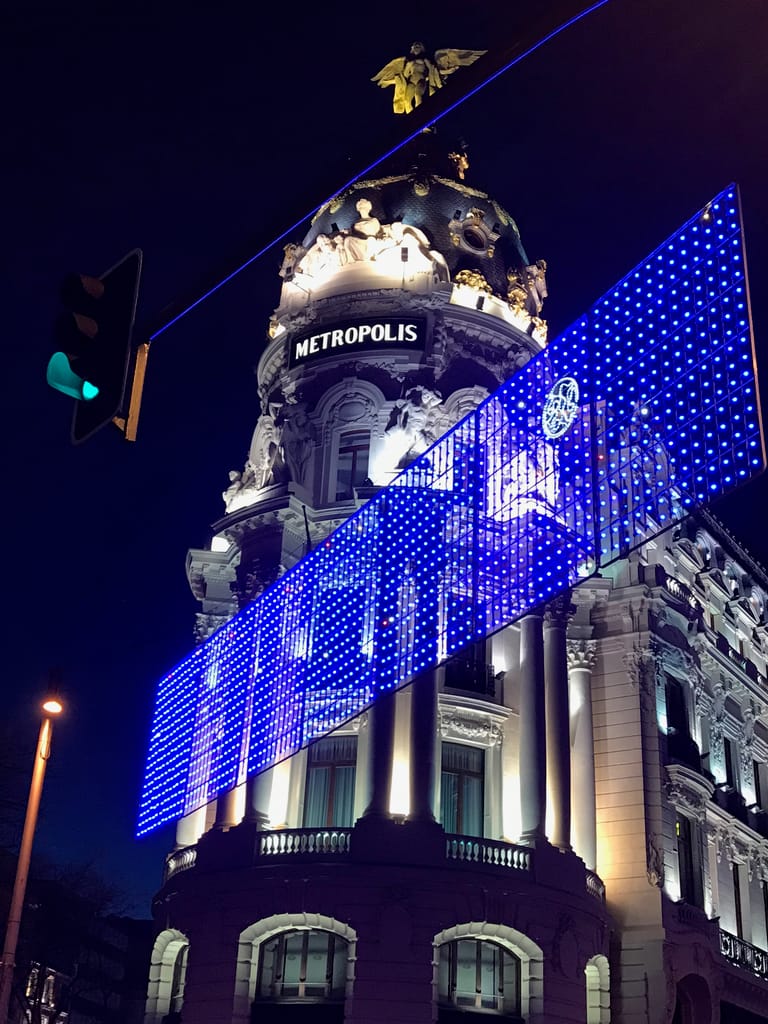 The city's street's were quite a spectacle at night. Neighboring streets were lined with beautiful lights which are typical throughout Spain. I appreciated the hanging lights and thought it added a nice holiday flare being there in late-December.
Street Photography Taken in Madrid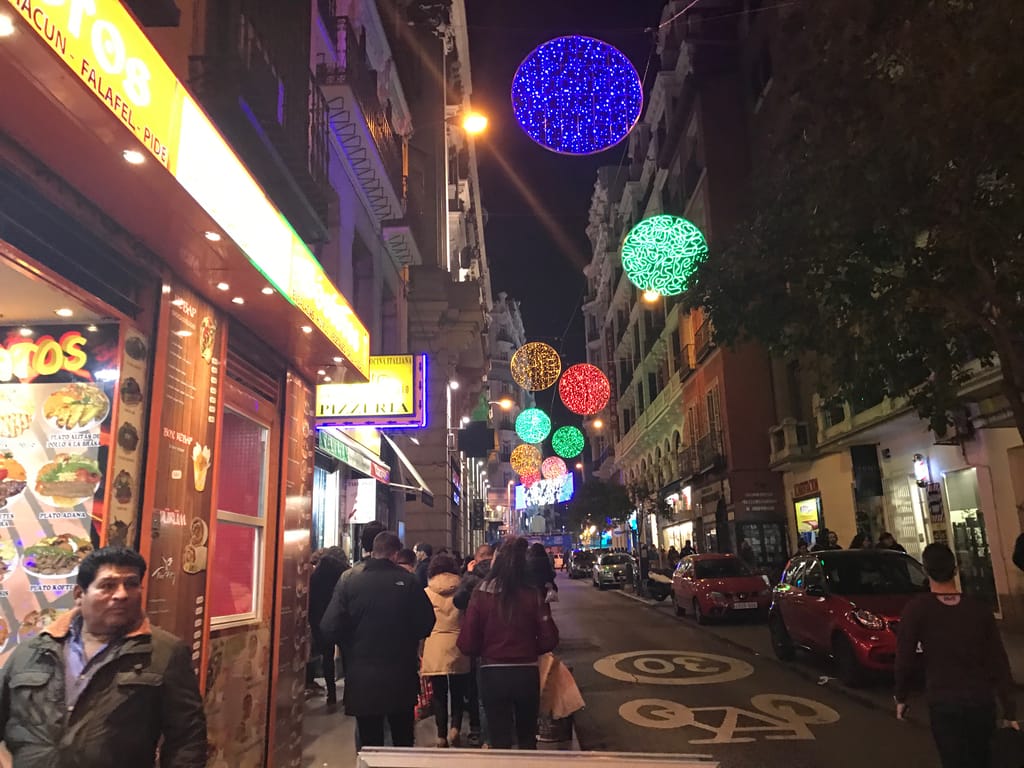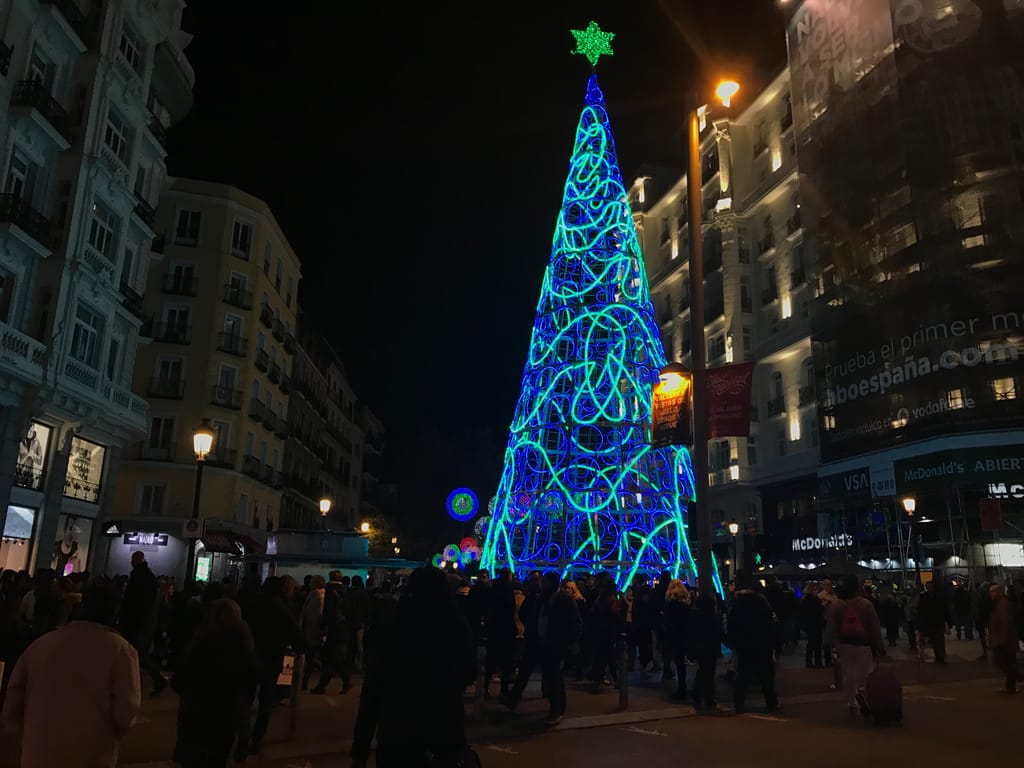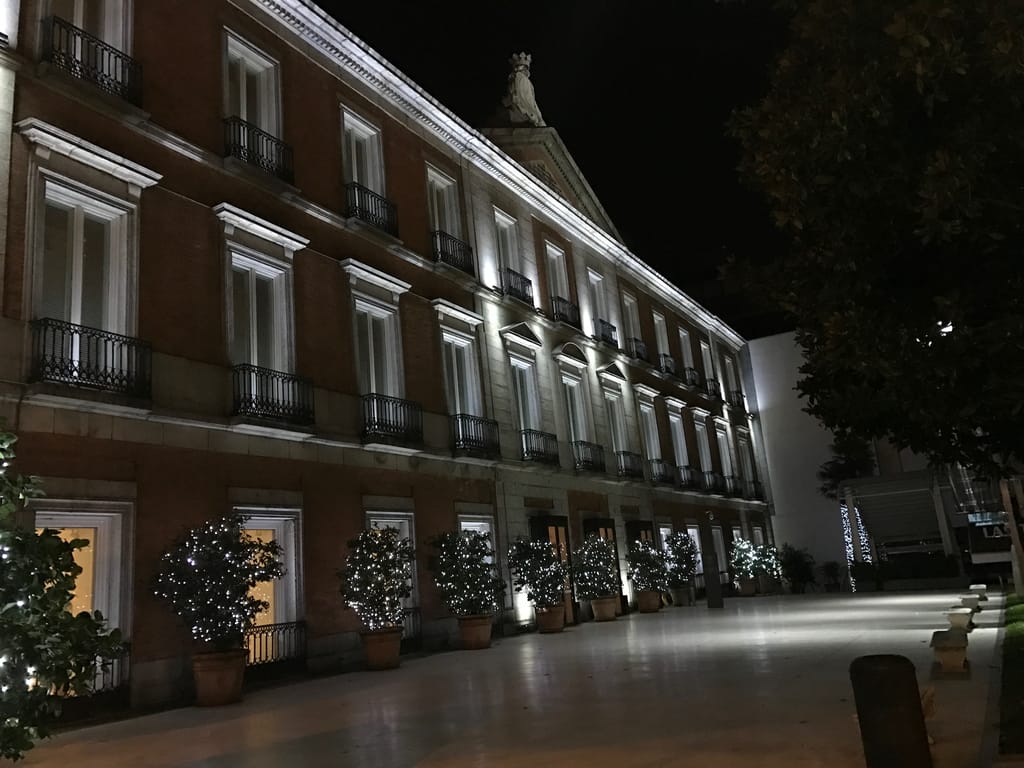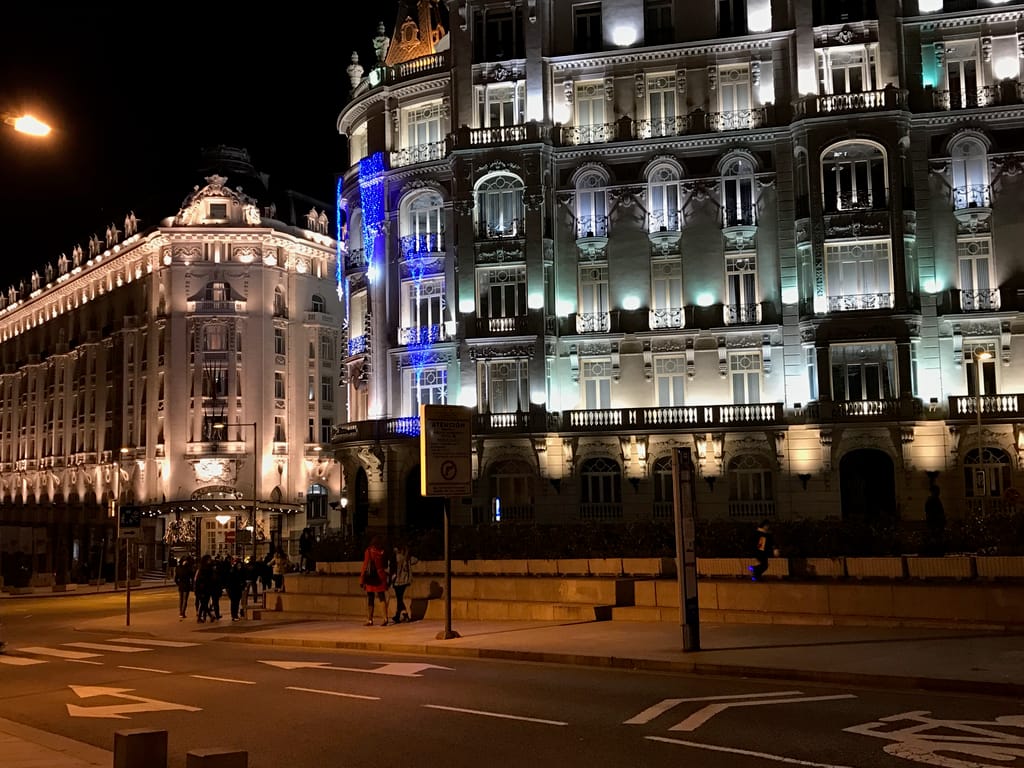 We spent a total of 4 days in Madrid with the intention of touring just a bit, occasionally shopping, and most importantly, spending time together. Madrid turned out to be perfect for us. It was a beautiful city to walk around. I really thought it was a beautiful city to spending time together in for the first couple of days of this trip.
The Gran Vía turned out to be an especially important street for me and Jorge because on our last night in Madrid, we booked a dinner reseveration at Ático Restaurante by Ramón Freixa looking at the beautiful Metropolis building. The restaurant was extremely classy and served fantastic cuisine.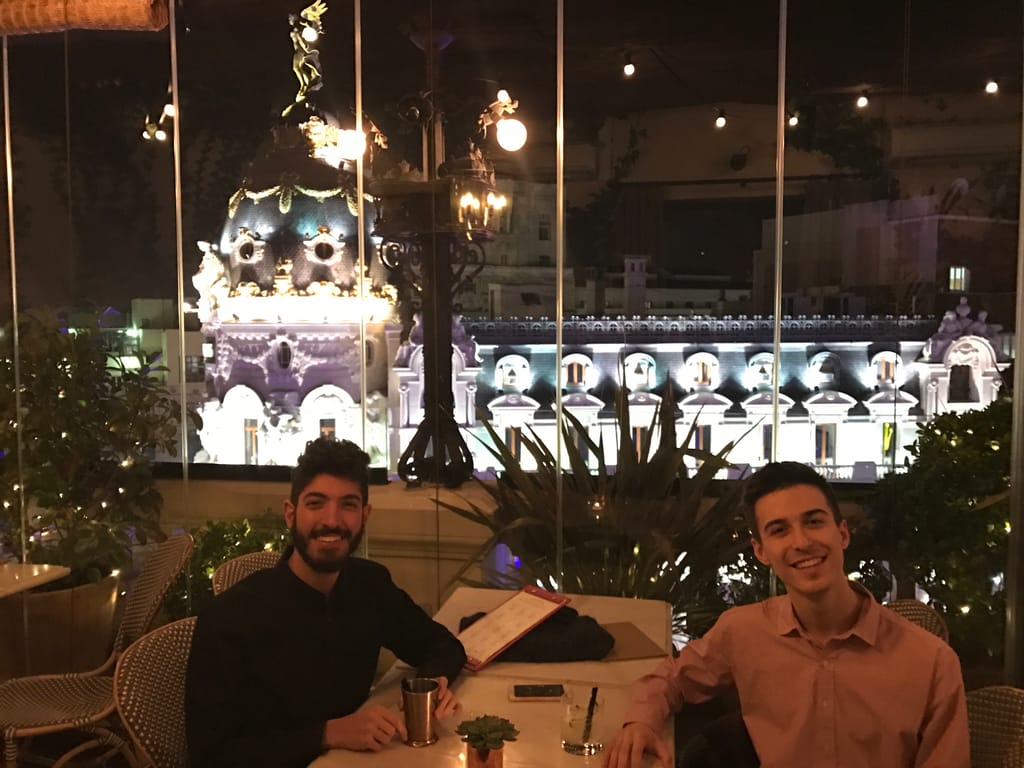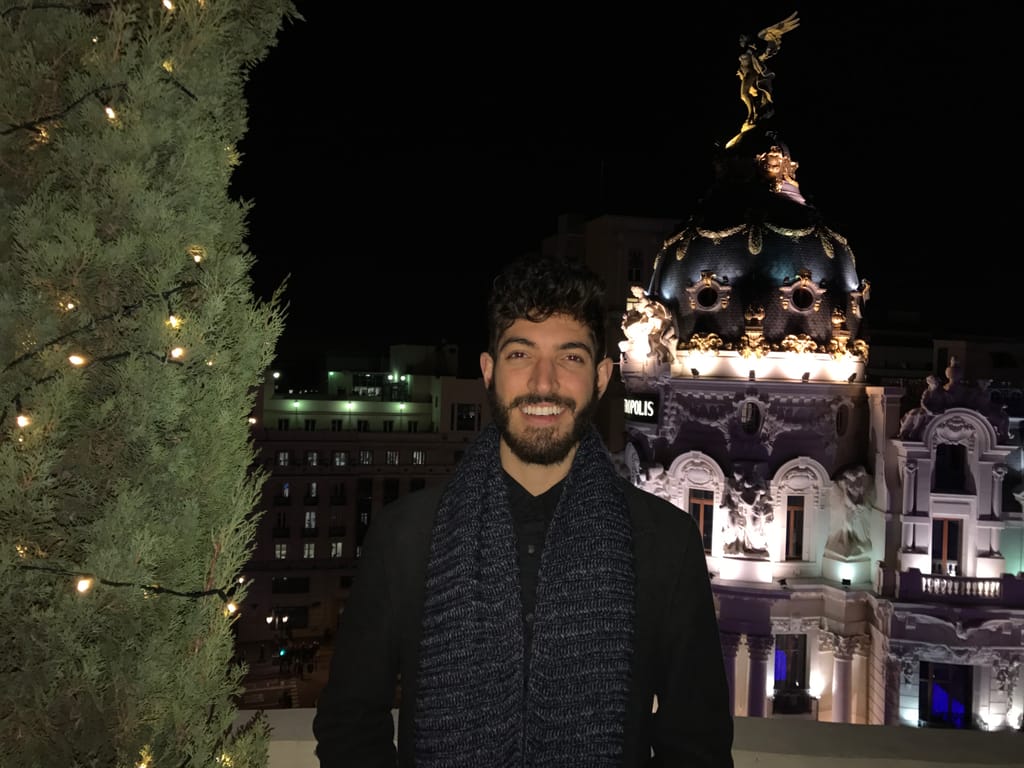 The amazing restaurant really made our last night together in Madrid very special. The next morning, we left to visit Jorge's family in his hometown for the next leg of our travels.
SaveSave