The foods I tried for the first time in Spain were among some of the best types of cuisine I have ever tasted. In this post, I will take you on a visual journey through 5 foods from Spain you absolutely must try before leaving the country.
5 Foods You Must Try Before Leaving Spain
1. Jámon Ibérico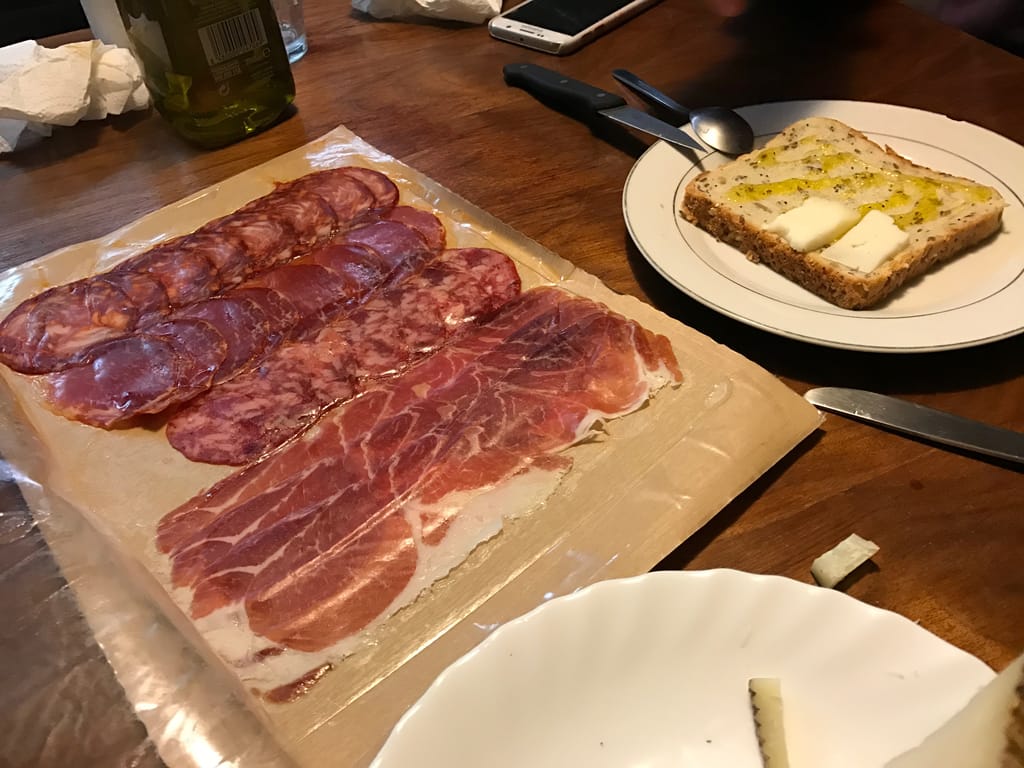 Ibéricos are some of the best cuts of meat you can get. In the photo above, Jorge and I shared chorizo, limo, salchichón, and my personal favorite: jamón. The name "Ibérico" is an indication of the quality and cut of the meat. There are many different kinds but Ibérico is one of the best. It comes from pigs that are fed a diet high comprised of acorns. For whatever reason, this makes the meat taste really great.
Jamón itself should be very sticky. The stickiness is actually an indication of good quality and at some restaurants, the waiter or waitress will even tilt the plate of jamón on its side to demonstrate that their meat is of high standards.
2. Tapas!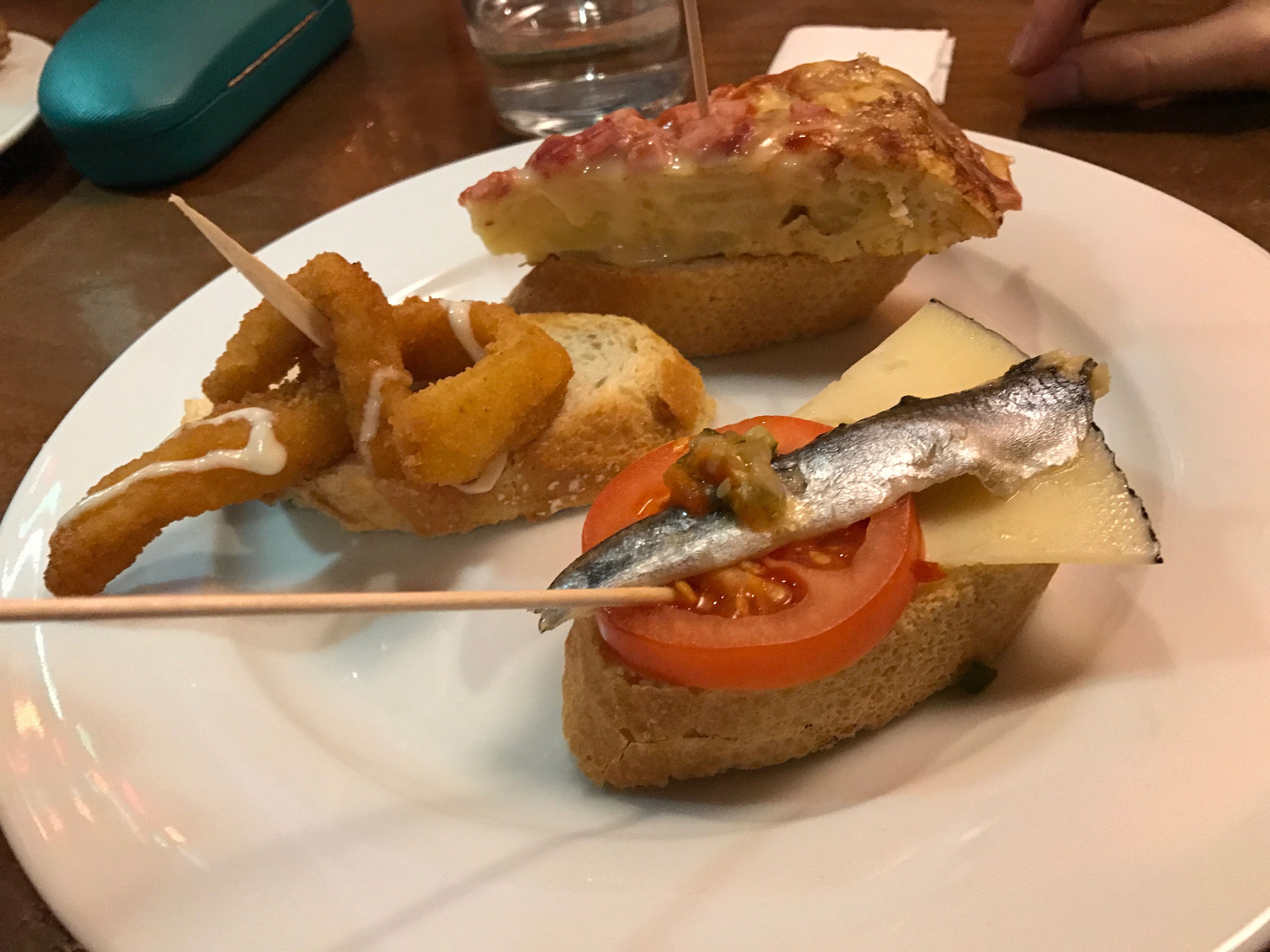 Ah, tapas! If you leave Spain without trying a tapa or two, you really must not have ventured out much! Tapas are engrained in Spanish culture and can be found just about everywhere. Standard tapas are a slice of bread with a little something piled on top.
Tapas were originally bread slices that people would use to cover their drinks as protection from dirt and flies. Over time, people became used to receiving these little finger-foods along with their drink orders so the custom stuck. Restaurants have made tapas must fancier over time and now there are places devoted to tapas and tapas alone.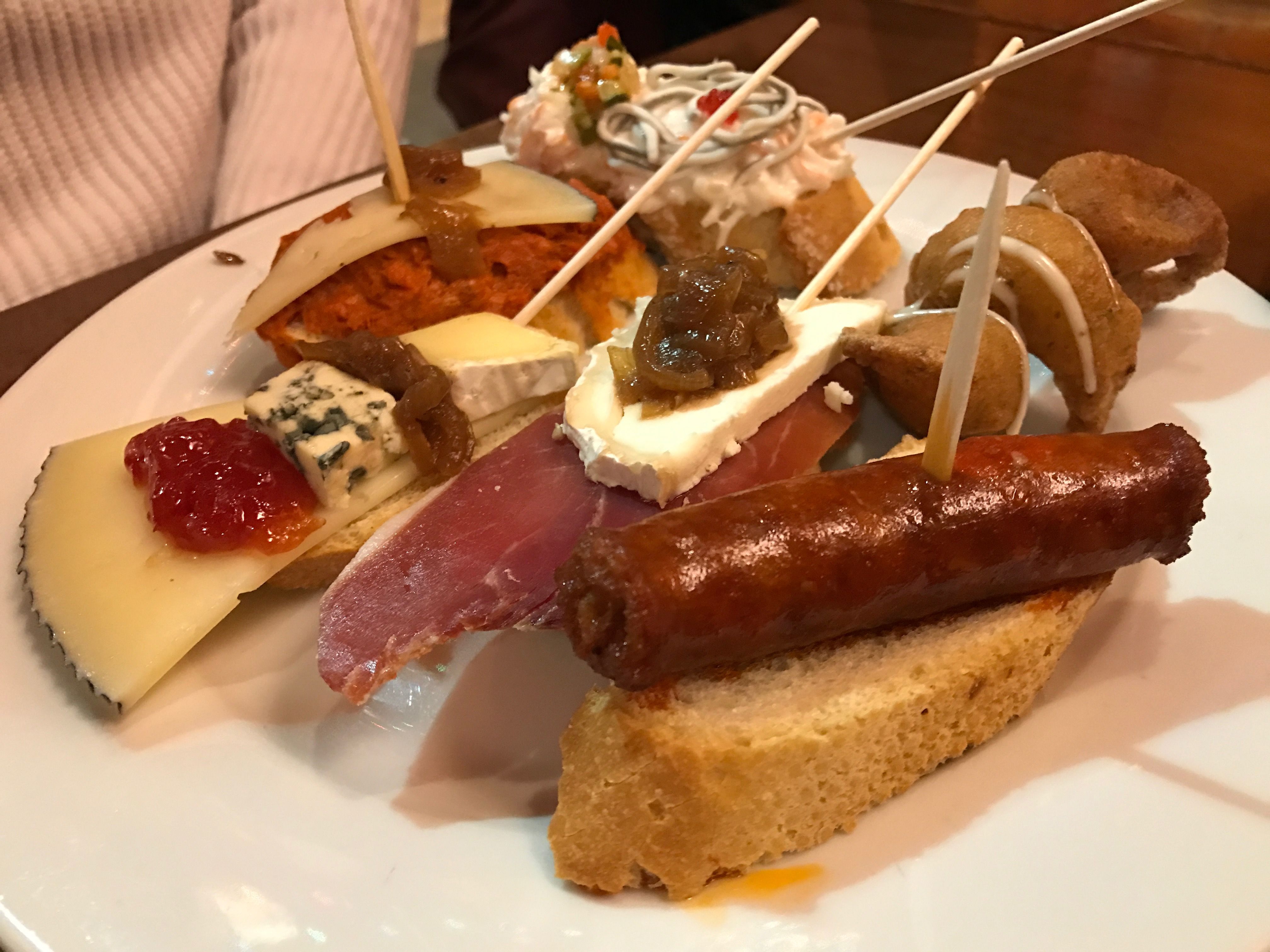 3. Octopus, Squid & Sepia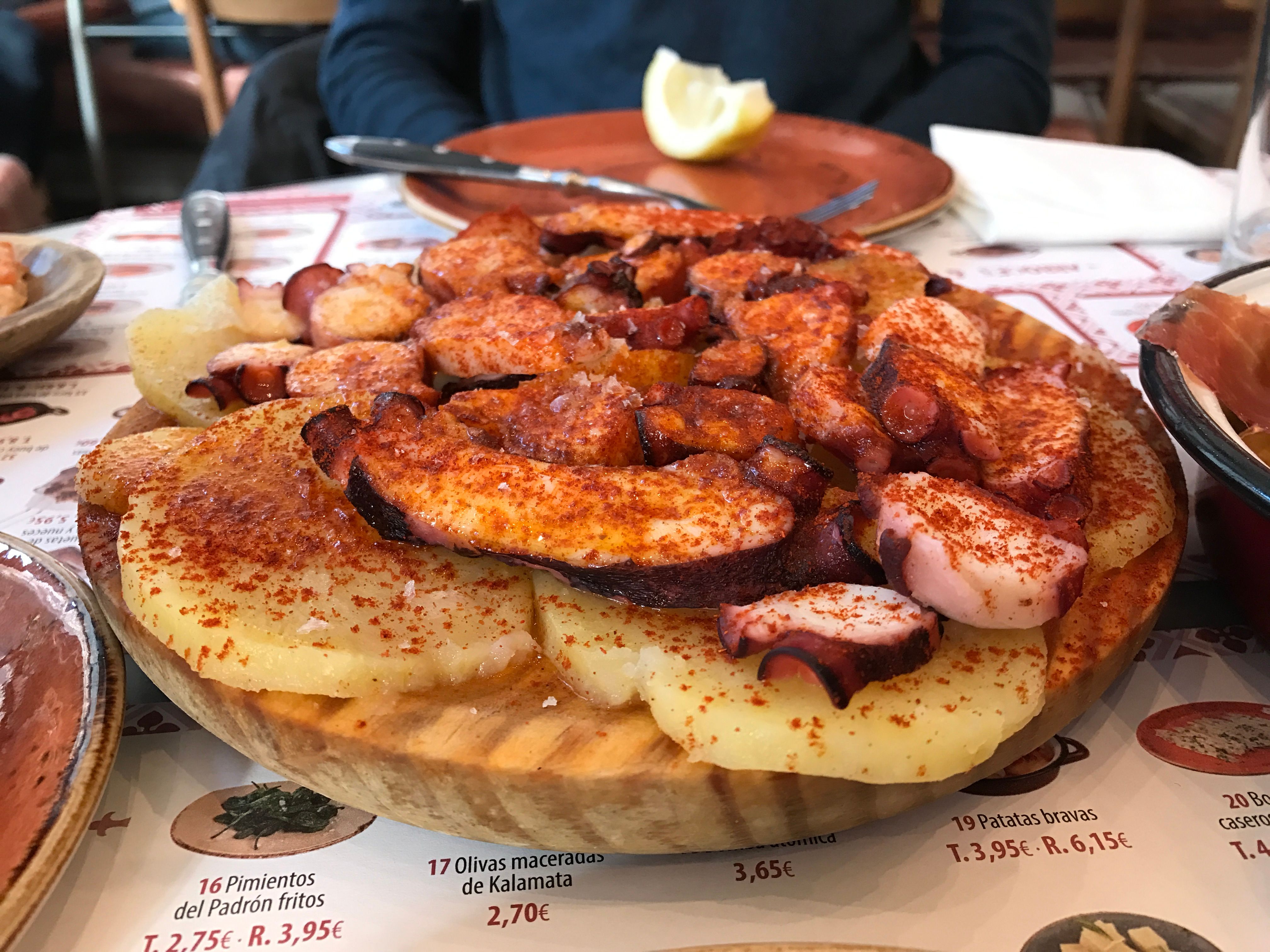 The photograph above shows "pulpo a la gallega" or Galicia-Style Octopus. This plate was actually a small "tapa" Jorge and I ordered from a cute place in Madrid called Tapa Tapa. In this context, "tapa" refers to the small portion size. In English, I guess it would be the equivalent of ordering an appetizer when you go out.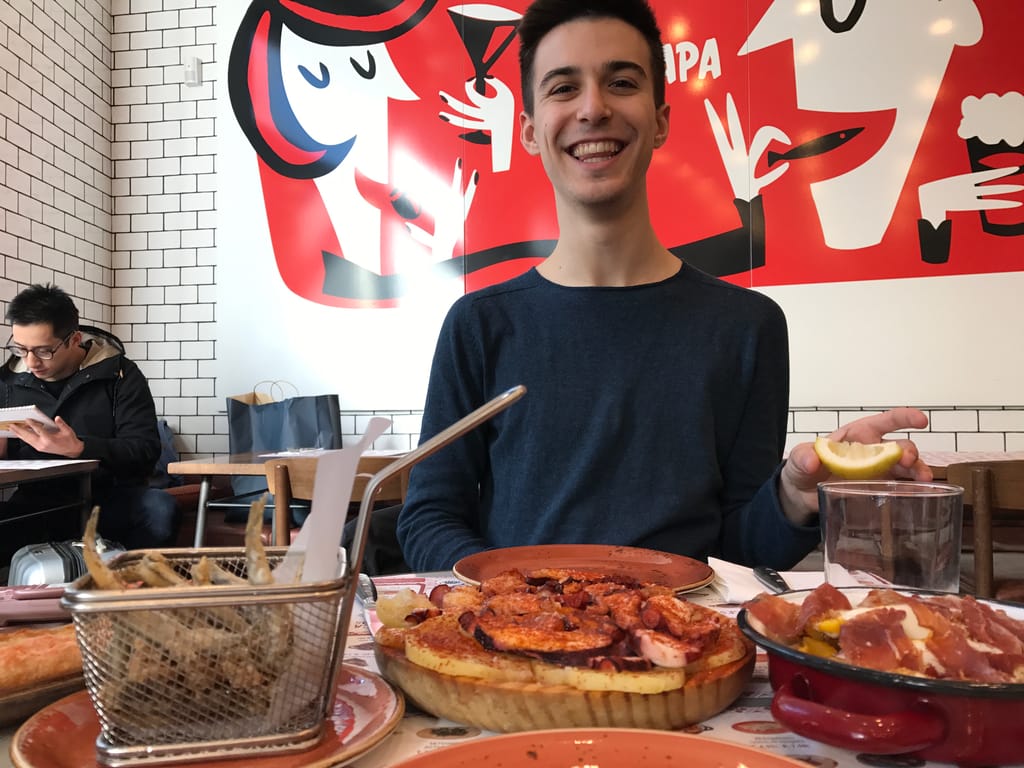 The seafood in Spain was delicious and sepia was among some the best stuff I tried. From what I could determine, "sepia" is the equivalent of "cuttlefish" in English. I know I personally had never had cuttlefish – I didn't even know it was edible. The only time I had ever seen the word was when I used to buy cuttlefish bones for my bird's diet.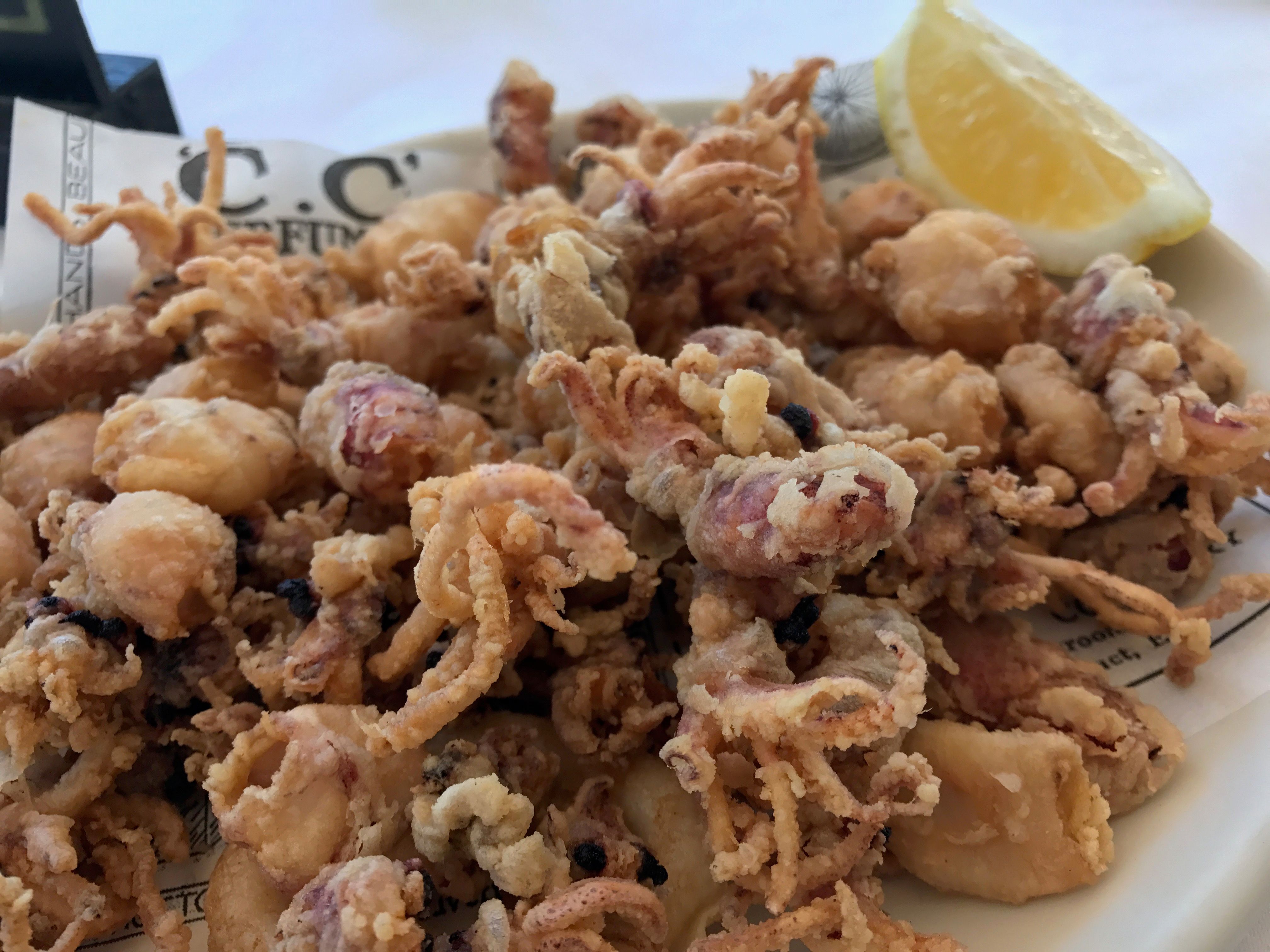 In Valencia, we went to an amazing restaurant called La Marcelina that had the best small fried squids. Way better than calamari the way I have it at home in the United States.
4. Black Rice Paella (Arroz Negro)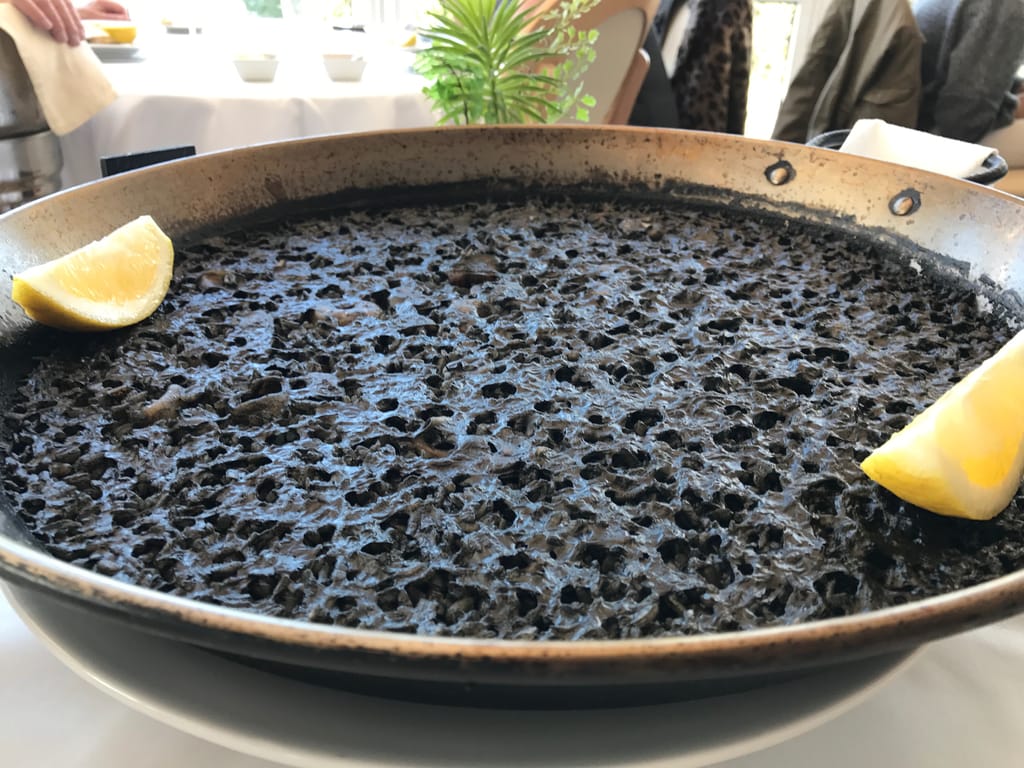 Black rice paella became one of my biggest obsessions after first trying it at Corral De La Moreria. The rice's black coloration comes from the use of squid ink which also gives it an excellent flavor. Arroz negro is one of many different kinds of paella that exist. It just happened to be my personal favorite! Definitely try a bunch of different kinds to see which one you enjoy the most.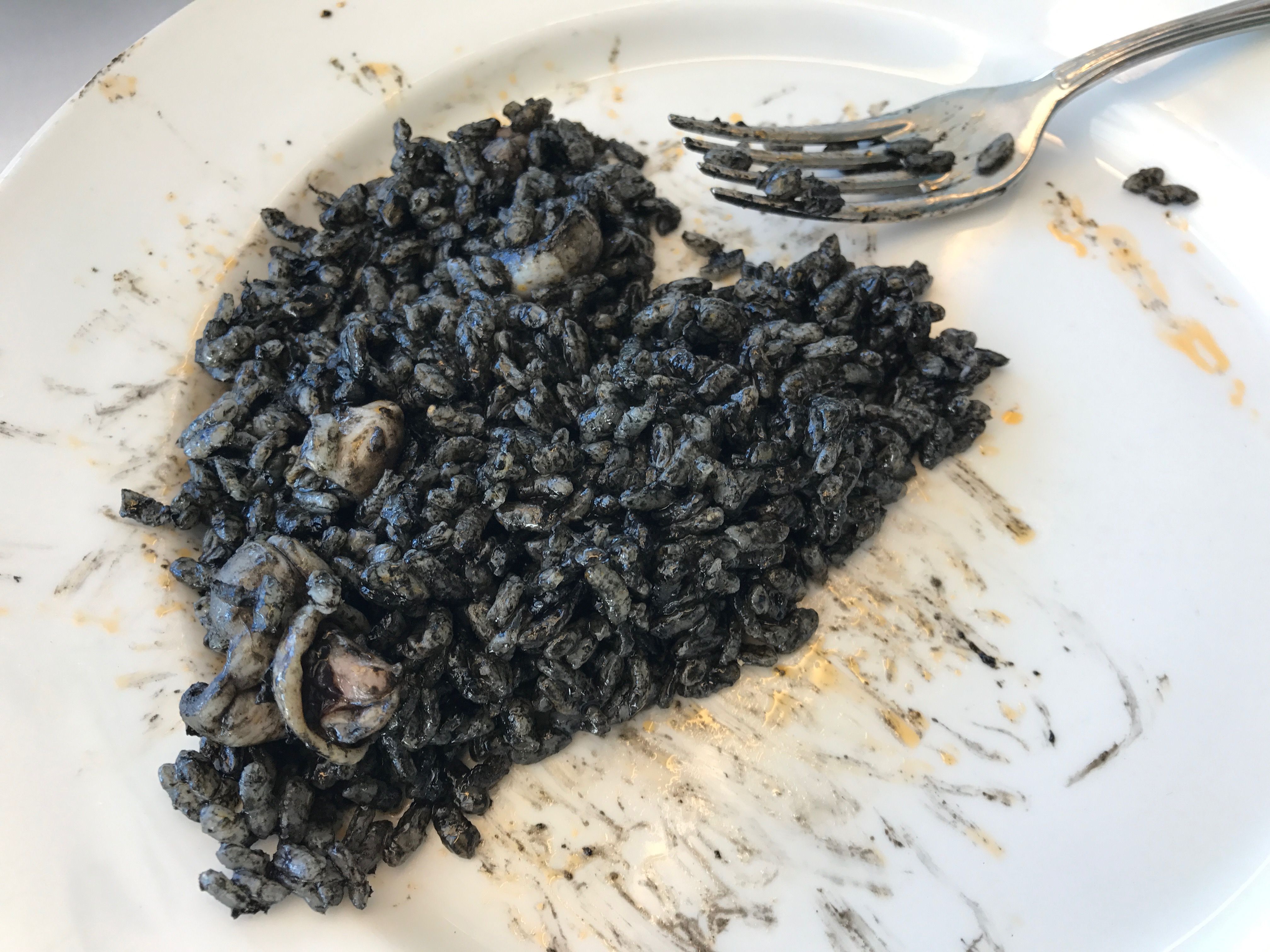 People will usually eat this along with aioli: a mixture of garlic, salt, and olive oil. Arroz negro contains fresh seafood inside which makes it even more exceptional if you get it from the birthplace of paella: Valencia!
5. Chocolate And Churros
I wrote an entire post about my love for chocolate and churros. I can't emphasize how important it is that you try this excellent combination before departing from your journey through Spain.