Last Updated on October 7, 2023
On a personal recommendation from Ortensia at Ortensia72.com, I decided to read The Samurai's Garden written by Gail Tsukiyama.
This book came into my life at a time when I really needed it and now that I've finished it, I felt it would be nice to put together a collection of my takeaways while everything is still fresh in my mind.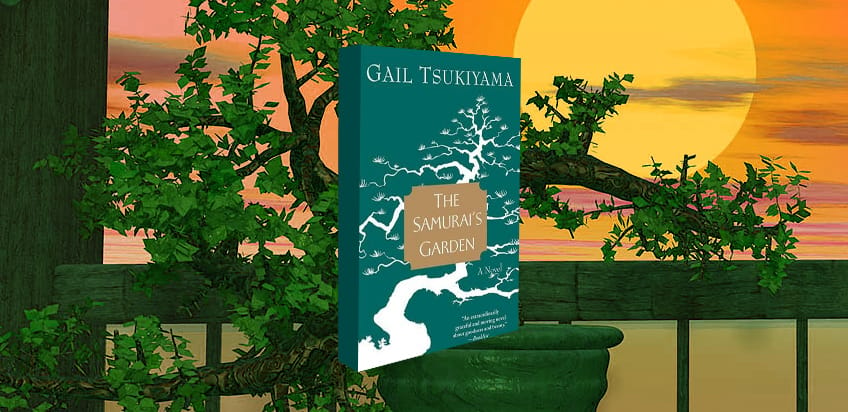 Summary of The Samurai's Garden
The Samurai's Garden shares the story of a 20-year-old Chinese boy named Stephen who is sent to his family's summer home in a Japanese village to recover from a bout with tuberculosis.
He is cared for by Matsu, a quiet housekeeper, and master gardener. Over the span of a remarkable year, Stephen learns Matsu's secret and gains not only physical strength but also profound spiritual enlightenment.
Matsu is a samurai of the soul: a man devoted to doing good and finding beauty in even the most tragic and unapologetic worldly conditions. Stephen becomes a noble student, learning to appreciate Matsu's stability and the gentle spirit of a woman named Sachi who is afflicted with leprosy.
The Theme
In my eyes, the primary theme of this book is one of beauty. Graciously entwined into its pages are messages of love, friendship, tragedy, and mourning. From what I understand, beauty is a very important part of Japanese culture.
The amazing thing about The Samurai's Garden is that it leads you to really ask yourself questions such as, "what is beauty," and "where do I find beauty in this world?"
Gail's writing style is subtly meditative in nature. You might say it has a very peaceful, calming, and quiet quality to it. Her writing style produces a beauty of its own kind – I am not sure whether this is something that is apparent but it certainly resonates a lot with me.
I admire her tranquility.
My Takeaways (No Spoilers)
The novel takes place during the Nanking Massacre when the Japanese were invading China in the 1930s.
We experience the life of Stephen, a young Chinese boy venturing off on his own for the first time in his life to move to the remote Japanese village of Tarumi hoping some time away from the chaos of Hong Kong will aid in his recovery from tuberculosis.
Stephen experiences the calmness of village life and is exposed to traditional Japanese festivals, culture, and customs. Considering I will be traveling solo in a few months, I found it interesting to read about how Stephen handled his recovery.
Throughout the story, we are confronted with challenges like the hatred between the Japanese and the Chinese, the fear and dishonor associated with having leprosy, and extended social isolation.
We see how no amount of silence, fighting, or preservation of "honor" can keep away the relentless threats of natural disasters, fires, and extreme storms. The world has a funny way of bringing people together just when we are on the brink of forgetting our reliance on one another.
This aspect of the book spoke to me about multi-culturalism, political turmoil, and diversity. How do we approach people we don't know or understand? Do we welcome or shun things that deviate from the norm? Why?
Stephen is an artist. He loves to paint and to write. His creative aspirations become a source of awkwardness between him and his parents who never fully understood his obsession with his creative work. In a way, even this little nuance spoke to me since I don't think my family understands many of my artistic interests.
As the novel unfolds, you become more familiar with the characters of Stephen, Matsu, and Sachi.
Stephen starts to paint Matsu's garden and the theme of beauty starts to take root. Art is incorporated into all aspects of our daily lives: the homes we build, the way we bathe, our gardens, the way we prepare food, the way we show affection, and so on. Although oftentimes overlooked, art manifests in the most simple and purest of ways.
On Love & Friendship (Spoilers)
The "relationship" aspect of this book is really heartwarming.
Initially, Stephen feels lonely and isolated.
When he moves to Japan, he meets Matsu: a man of very few words. Stephen is separated from family and friends with no way of communicating except for writing letters back home. He worries about the loved ones he has left behind during such politically tumultuous times.
Matsu may be quiet but with his sharp intuition, he is usually able to tell when Stephen is in need of something. Matsu decides to take Stephen to visit the hilltop of Yamaguchi, a remote area inhabited by lepers, where he meets an older woman named Sachi.
A lovely relationship forms between these three characters. Stephen connects well to older people and enjoys listening to their stories. Stephen begins to discover Matsu's unspoken love for Sachi who is afflicted with leprosy for life. Matsu may not live together with Sachi but he is still devoted to her, visits her as often as he can, and gardens in his free time to keep himself grounded and distracted from his heartache.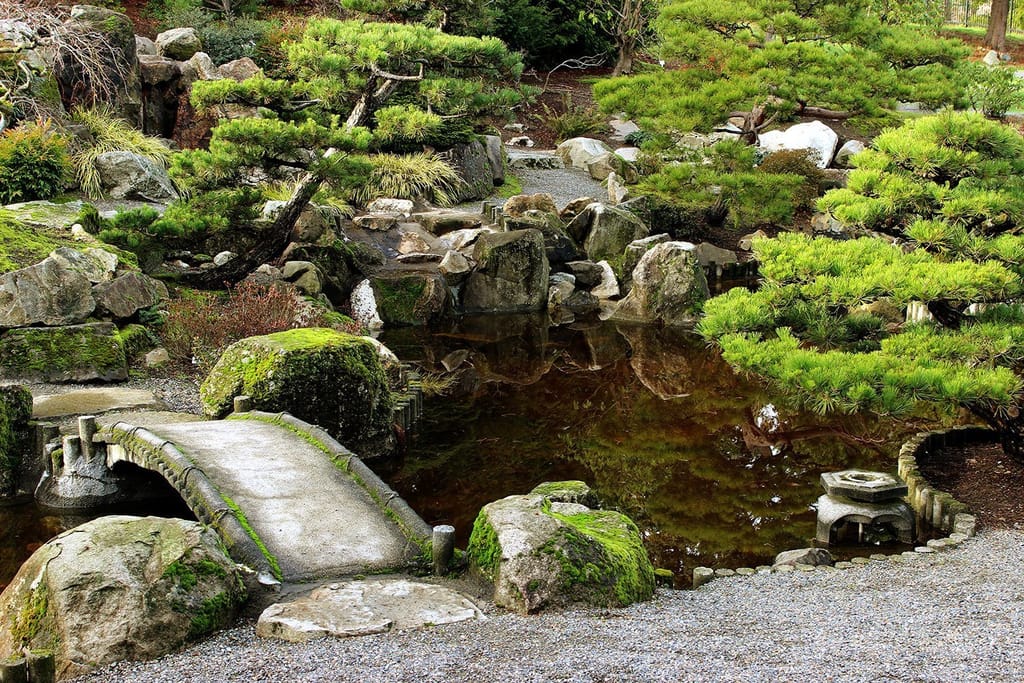 Stephen also encounters his first love while he is in Japan, even if any potential future between him and the Japanese girl is uncertain and possibly even impossible.
We see them go through it all: the fear, the excitement, nervousness, passion, and lust.
Stephen begins to fall in love with his simple life in Tarumi with Keiko, Matsu, and Sachi. Yet, he is troubled knowing the Japanese are the very people killing thousands in his homeland.
How could such a tragic and terrible thing be going on in the world when his experience within Japan has been one of love?

Discussion Questions
Here are some discussion questions posed at the end of the book:
The title of the book alludes to Matsu's Garden, but could anyone else be the samurai?
They all share a sense of comfort from tending to the garden. What else might the garden represent?
Loneliness, solitude, and isolation are all themes that permeate the novel. How do all 3 characters approach the feelings, resemble one another, and evolve?
It appears Stephen and Sachi are juxtaposed as isolated outcasts. How is this developed?
On the subject of beauty and strength, what differences do we see between Sachi and Tomoko?
Here is a video from the author that I found. It is worth watching.
If you like it, put a PIN on it!