Last Updated on September 29, 2023
Last year, when I was a new Resident Assistant, I struggled with the decision of picking a theme for my residence hall. My mind searched through every show I ever watched, every hobby I ever had, every interest I ever liked.. all for a decent theme I could work with. Overwhelmed with too many options to choose from, I settled on cats figuring: everyone likes cats!
The following semester, I picked birds as my new theme because it felt like a natural transition. And I love birds. This year, I am in a new building, on a new campus, and I wanted to come up with a more unusual theme. I decided to dive into the ocean and create a narwhal-themed hallway for my incoming freshmen.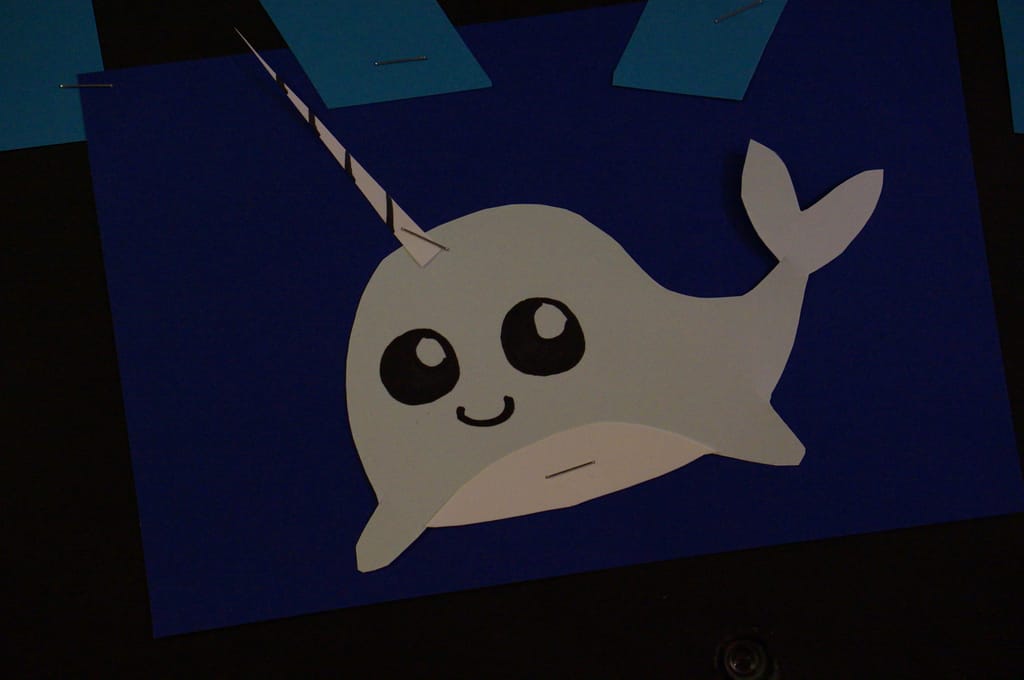 The narwhals were more complicated in design than any of the door decorations I have created in the past. Naturally, they took a little bit longer to make one by one. I cut out 40 of them, one for each resident, myself, and my staff.
I am a big fan of posters so I printed out giant narwhal posters to line the hallways. The first week after my international students moved in, someone came through my hallway and stole all of the narwhals off the walls. I'm not exactly sure what their reasoning was for doing it but I immediately reprinted them, hung them up again (with more tape this time) and included a note beside each poster saying some corny message like, "If you're fishing for a narwhal, drop me a line!" alluding to the fact that I am more than happy to make/print more narwhals if they are requested. They need not be stolen…
I tried to make the most of my new theme by being creative with it. My half of the building is referred to as the "High Side" because it is where the higher room numbers are located. I decided the signs would point people towards the "High Tide" instead. I also had some fun with my bulletin board. (Note the narwhal driving the Rutgers bus.)
And let's not forget the water fountain Narwhal Hydration Station.
I am so grateful that my residents tolerate/appreciate my weirdness.