Last Updated on September 29, 2023
The day I have dreaded for nearly one whole year has finally arrived. Thursday morning, my boyfriend, Jorge, left Rutgers to return back to Spain where he originally is from. As anyone who has ever been involved in a long-distance relationship surely knows, saying goodbye was by far one of the most challenging things I have ever had to do.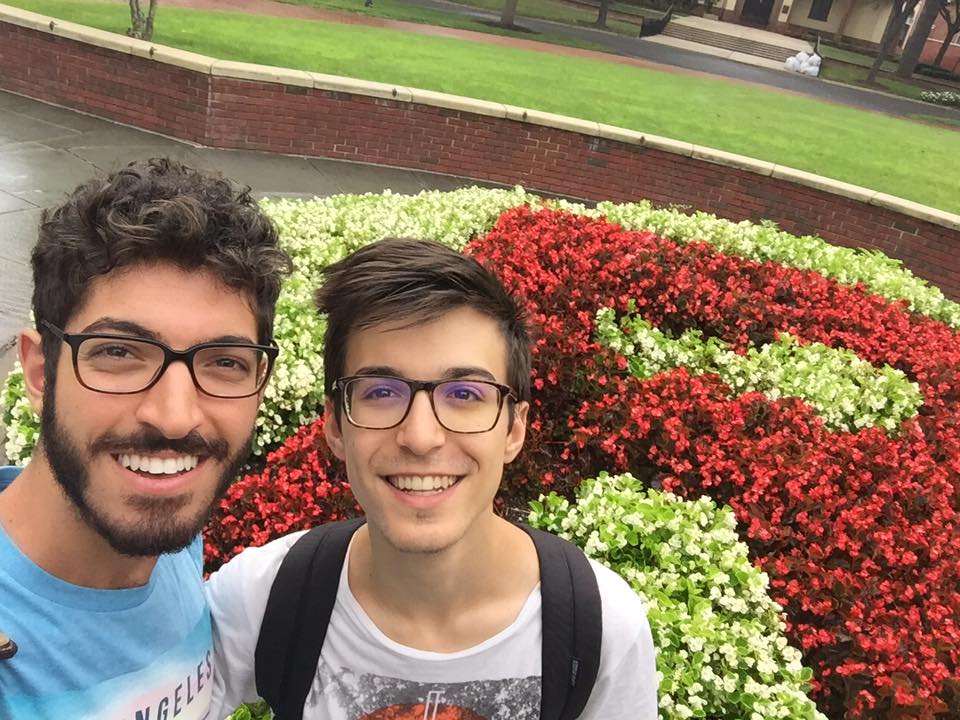 I can't even begin to tell you how emotionally devastating this goodbye has been for me. The number of mornings the last two weeks where I have woken up only to find tears running down the side of my face, thinking about what lurked around the corner for us is way greater than I'd care to admit. It has been really hard.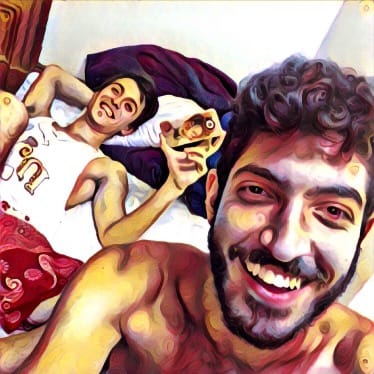 Jorge and I have grown so close since we first met. We oftentimes would joke around (although there is actually much truth to this statement) and say how incredibly grateful we are that we really made the most of the time we had together during his foreign exchange year. We started dating less than a week after he arrived in the States last August. We both knew from the beginning that after the spring semester ended in May of this year, he would have to return back to Spain. Fortunately for us, he was hired to work in a lab over the summer so we gained a few extra months together. That was an added bonus.
The bond we formed was something remarkably special in my life. Jorge has the most peaceful heart of anyone I have ever encountered. His views come from such a good place, looking for the best in anyone and in all situations. He actively challenges the bad in the world seeking a happier and more sustainable planet. He is open-minded, intelligent, witty, and so loveable. I am consistently amazed at the things he does and tells me about on a daily basis. His impact at Rutgers and on me has not gone unnoticed and I will miss him greatly.
I have not a single regret. I opened my heart to someone amazing and he has proven time and time again that it has undoubtedly been worth it. Each and every day.
Saying goodbye to him Thursday morning wasn't easy. We cleaned out his home on Wednesday and packed everything up. We decided what was garbage, what was his to take home, and what I would hold onto. For anyone who never has to experience this, consider yourself very lucky. Packing is a real reality check with situations like these. It tends to be the point when you realize… wow, so this is actually happening.
Naturally, many tears followed.
On our last night together, we moved our belongings into my new residence hall. The fourth-place we have moved into in the last year. The following morning, we got breakfast together one last time. After sitting outside the restaurant trying to mentally prepare ourselves, we began the dreaded walk to the train station where we would ultimately say goodbye to one another.
Upon walking out to the station's platform, I knew I only had a matter of minutes left with Jorge before he would leave me. My hands. My world. My anxiety was through the roof. I feared the sound of any train knowing what it meant for us. When one finally pulled up, Jorge left my arms, looked in my eyes, said one last goodbye, and disappeared into the train.
A mere three hours later, I began Residence Life Summer Training. Finding myself on a new campus, with a whole new staff, thrown into a new reality. So far, things have been off to a good start. Jorge has informed me he is safely back in Spain. He's finally catching up on sleep right now after a long trip home. It's nearly 2 AM by me and I have my third day of RA training tomorrow so I should probably try to get some sleep now too.
Goodnight, everyone!