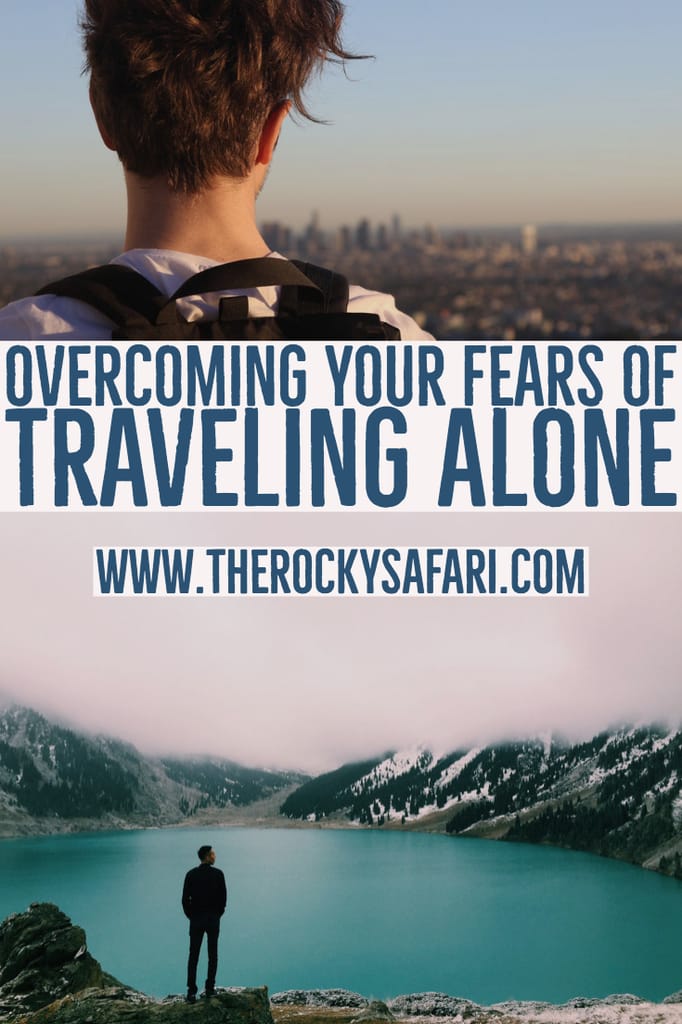 As I cross off each passing day on my agenda, I can feel the anxiety settling in more and more. Come July, I'll be traveling by myself to another country. Not going to lie: I'm pretty freaking nervous. The fact that everything is so open-ended is definitely anxiety-provoking. Don't get me wrong, I'm still super pumped to be going to Greece for my first stop. This trip is important to me and I know I am going to have an amazing time wherever it takes me. Still, the travel trepidation persists.
In this post, I'd like to elaborate on my worst fears while traveling alone.
Housing Logistics
Between hotels, hostels, AirBnBs, and living among the locals, the housing aspect of my trip stresses me out. It is a necessary evil – and one I hope to learn to love – but the stress from it is there, for now, no doubt. One time, while traveling to Las Vegas, Nevada, my AirBnB host canceled my reservation a few hours before my flight. Until that night, I didn't even know that was allowed! So there I was, in the middle of the night, soon to arrive homeless in Nevada. If that happened to me in another country, I'd be so flustered. The scary part is that with my luck, it probably will.
Loneliness
Everywhere I've ever traveled (China, Spain, Aruba, Saint Martin, etc.) I have always gone with someone else. Those trips were either family vacations, group tours, or at the very least, with one other person. Never before have I left the country to go someplace all on my own. I've always enjoyed being with people while traveling. I think it makes a lot of aspects of traveling more fun. How will I feel being by myself in these unfamiliar places? Will I even like it? Maybe some solitude will do me good.
I don't necessarily know what to expect from a solo trip. I can see myself learning a lot from it. I'm sure I'll meet people and hopefully maybe even make some friends while on the road. That would be cool.
Navigation
The irony with my plans is that I suck with directions. God help me as a traveler.
Language Barriers
Surprisingly, fear of language barriers falls a lot lower on my list of worries. Why isn't it more of a concern? Well, after going to Spain and China, I've noticed you can get by in many places with basic English knowledge. That probably won't always be the case in some of the places I want to visit, which is a bit scary to think about, but it still brings me some comfort. Plus, I have technology that can do translations and the ability to perform charades, if need be. Not to mention, VIPKID has taught me top-of-the-line TPR!!!
Financial Aspects
I've put together a travel budget that includes my total income and what percentage I should hold, spend, save. I'm doing my best to protect myself from financial discord. My goal is not to add any debt during my travels. When I view things through a purely financial lens, I become anxious and feel tempted to cancel the trip altogether. It was for very specific reasons that I decided I must push forward and make this happen now.
Flying
Believe it or not, I don't like flying all that much. I can do it but I have an uneasy feeling about it. Interestingly enough, I was mostly fine with flying my whole life and things only went downhill for me after this scenario… Why do I do these things to myself? I really prefer to fly with someone else and I'm a bit anxious to be doing so much air travel all on my own.
Risk & Failure
If I really wanted to, I could make a long list of things of all the little things that can go wrong. Sickness, theft, physical harm, the list goes on and on. While I think it is important to be mindful of these things (purchase travel insurance!!!!) I don't think it should stop you from doing something you want to do. My family is worried about me going on my own but I am a big advocate of living your life to the fullest and I don't think you can do that while living in fear.
Overcoming Your Fears
They say the best way to face your fears is to stare them in the face. I am tackling mine head-on by doing just that. If I think too much into it, I'll give myself a panic attack before I even leave the USA. Breathe, Rocky, breathe. Everything will be fine. Take things one day at a time.
Some days, I know it will be really hard. Uncomfortable. Stressful. Scary. Confusing. Frustrating. All of that is okay! It is to be expected!!! I'll have to roll with the punches life throws at me.
---
Please be sure to share this with anyone you know who might also be feeling nervous about traveling solo!