Last Updated on May 30, 2021
With a 26 hour flight ahead of me, I thought it would be a good idea to make a trip to Barnes & Noble for new books to keep me busy throughout the duration of my trip to China. I spent a few hours strolling past the book shelves looking for any good reads to eat up some of the free time I'll have.
Speaking of which, if you have ANY book recommendations, I would absolutely love to hear them because I'm looking to stock my library with new books since I expect to read quite a bit this summer! So PLEASE SHARE THEM WITH ME! While I am not a picky reader, I tend to look for science, mystery, fantasy, and action novels.
When I came across the language section, I searched for books about Mandarin Chinese. I was hoping to pick up a little pocket dictionary to help me get around China since I'll pretty much be on my own in terms of dealing with people and navigating around the cities and shops.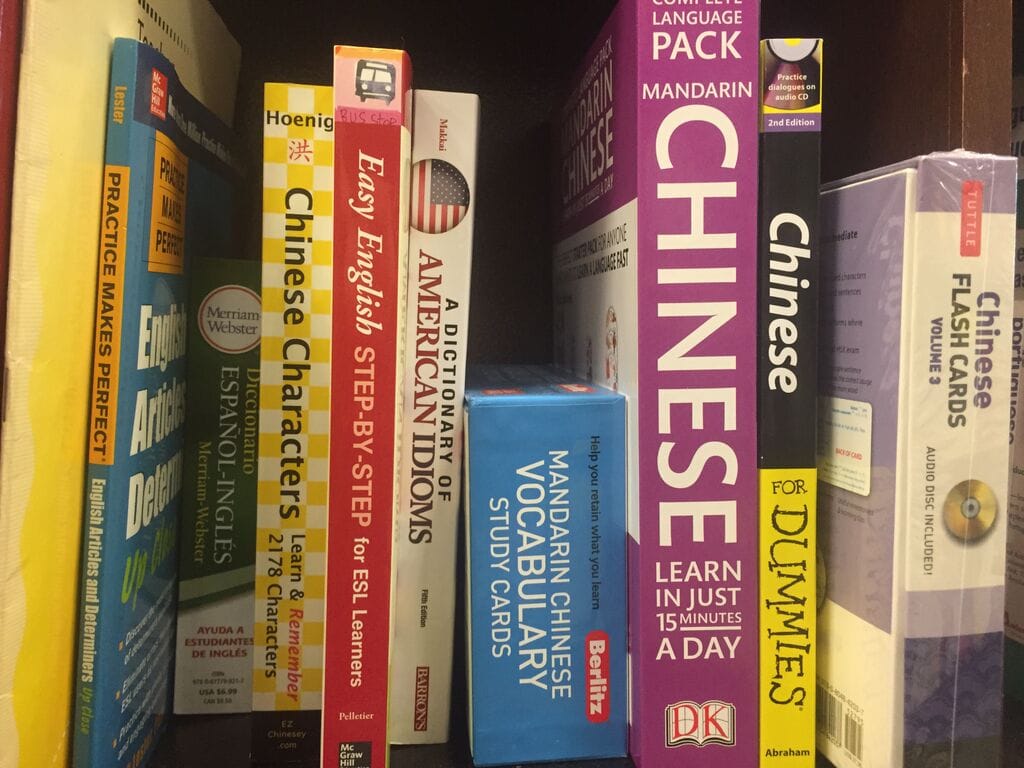 I picked out four books that looked easy to follow and useful in terms of content (you'd be surprised how many of these books are filled with random phrases that I couldn't picture myself ever using…).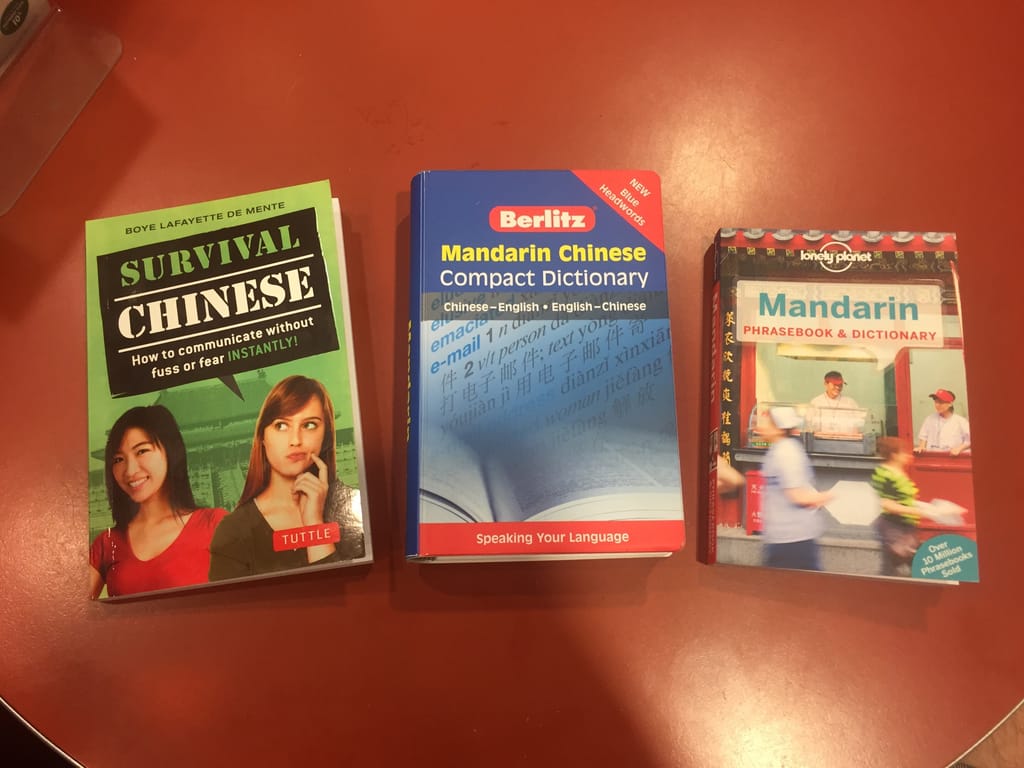 I liked the Berlitz Mandarin Chinese Compact Dictionary more than the Oxford one but neither one was a true "pocket dictionary." I literally wanted a pocket dictionary so I could shove it into my back pocket and have it readily available whenever needed. Having to dig out a book from my backpack seems much less convenient.
I'm ended up purchasing the Mandarin Phrasebook & Dictionary by Lonely Planet. It's super thin, beautifully designed with colored sections dividing up the content, and it even includes cultural tips and pointers to help you avoid trouble due to cultural differences. It's actually perfect for what I need! Since I'm only going for a short while, I realized I don't need a full-blown pocket dictionary. A phrasebook is much more practical for my purposes.