Last Updated on September 6, 2023
After spending a couple of days in Shanghai, my friends and I visited another city in China called Hangzhou. We enjoyed a nice tour of a local tea village called the Long Jing Tea Plantation at Mei Jia Wu (梅家坞) where China's famous Dragon Well Green Tea is grown.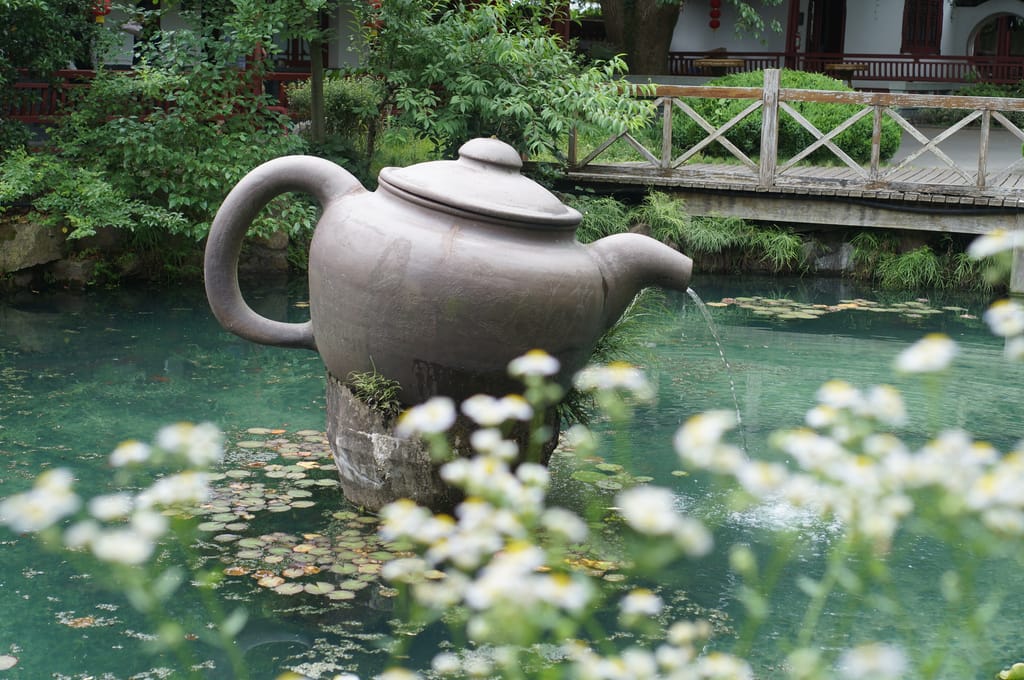 Our tour guide, Susan, explained how green tea is grown all over the hillside of Hangzhou. Leaves are picked while they're still small for the best flavor. The plantations picks most of their tea leaves in March before the rain showers follow in April and May.
Our group was brought inside one of their rooms for a tea tasting demonstration. Everyone was served a cup of warm, freshly-brewed green tea.
While we drank our tea, a saleswoman who spoke excellent English told us the story of Emperor Quianlong and Long Jing Tea. Legend has it that while Emperor Qianlong was visiting a temple in Hangzhou, he watched the women pick tea leaves.
He was enamored with their skills and tried to do it himself. While picking leaves, he received a message that his mother, Empress Dowager, was ill and was requesting his return to Beijing immediately.
The Emperor shoved leaves into his sleeve and left. Upon his return, his mother noticed the smell of his leaves in his sleeves. He brewed the leaves for her. It is now said the shape of Longjing Tea is made to mimic the appearance of the flattened leave the emperor took to brew for his ill mother.
After allowing us to taste the green tea, the saleswoman told us that she is their village's most famous tea packer. She pulled out a higher grade of their Dragon Well Green Tea called the Emperor's Dragon Well Green Tea. It is a more potent version that packs more flavor into fewer leaves. She started scooping and packing the tea leaves tightly into tea containers and asking for buyers.
I went to China with the intention of buying authentic tea. Although expensive, the opportunity to buy high quality tea arose and I couldn't pass it up. This was my chance. I threw my arm up into the air. Since I was one of the first three people to commit, the saleswoman threw in a second additional free container filled with tea for me.
I ended up purchasing a large container of Emperor's Dragon Well Green Tea, a container of Green Tea polyphenol Supplements, and two small free bonus containers of tea. It all came out to around 100.00 US dollars. Expensive? Yes. Worth it? I'd say so.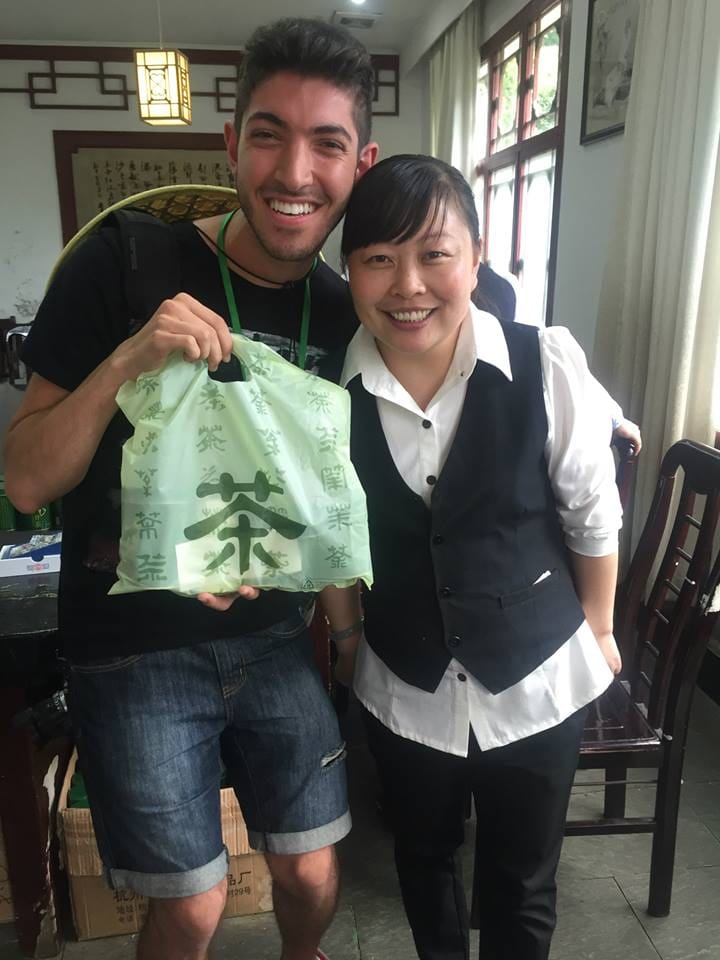 I can't wait to enjoy this tea and to share it with my family back at home!
SaveSave