Last Updated on September 29, 2023
Here is a list of 5 tips on how INFJs can study smarter to perform better in college. Although the following study tips can be utilized by anyone, I publish these with the intent of reaching other INFJs who are likely to benefit from them the most as we all share similar preferences when it comes to studying and learning.
Ok. Here we go.
1. Lay it all out!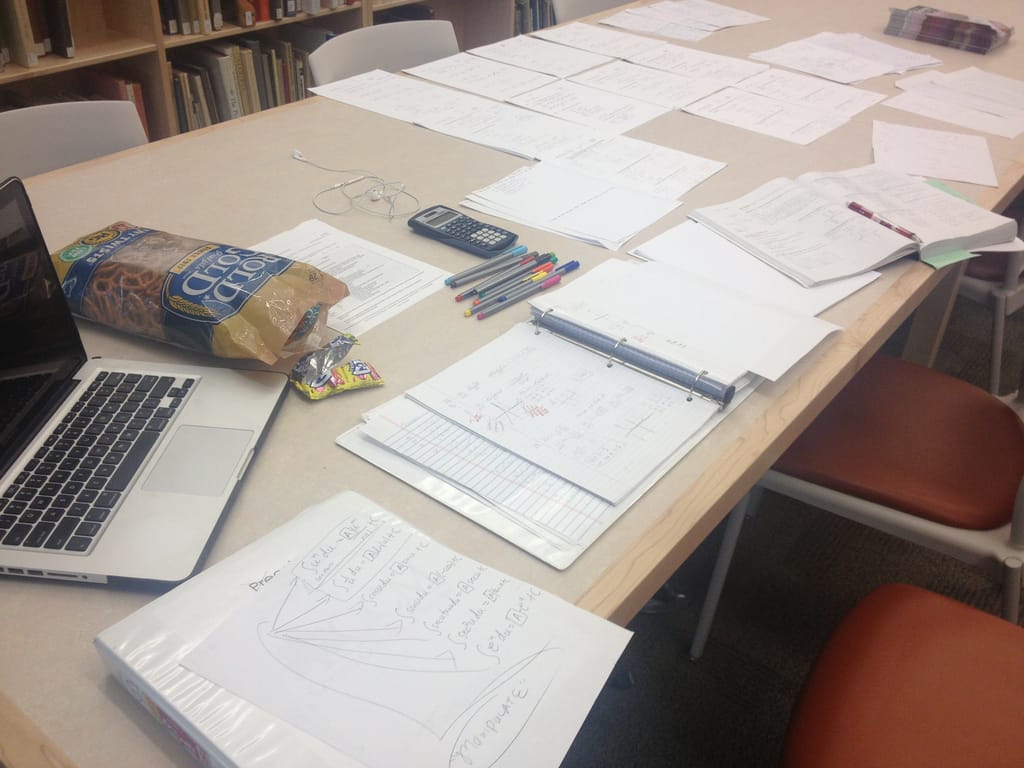 INFJs like to see the big picture. Find someplace where you have a lot of free space available and spread out everything you need to study. Separate your stacks of notes in an organized fashion whether that means in lecture order, by chapter, or whatever sequence helps you grasp the major themes and ideas best.
You'll watch yourself work through the piles of papers and feel accomplished once you can put each of them away.
2. Handwrite notes and then re-write them.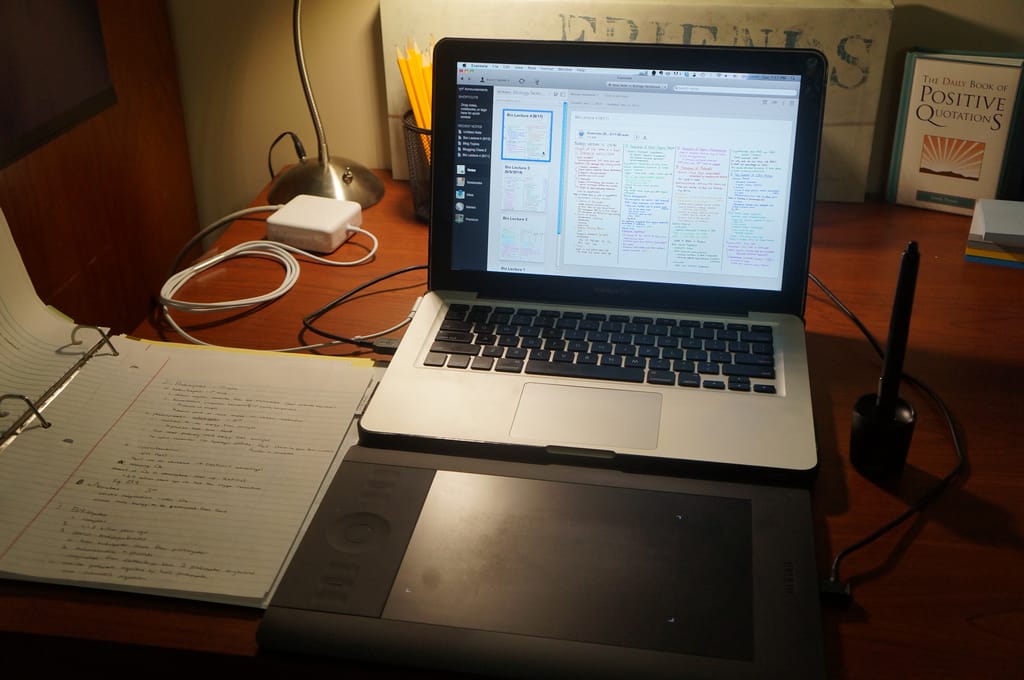 This is a study technique I've developed with the help of my boyfriend. It was something I wanted to do this semester but I wasn't sure if it would help or not. Once he told me that he does it too and that it helps him, its effectiveness was validated in my eyes. I've been testing it out this year and I've found it to be helpful so far!
I noticed that I don't absorb things well when I'm in lecture trying to quickly write down whatever the professor is saying. Once I'm done with class, I go to my laptop and re-write everything using my tablet. I save the notes as a .jpeg and drag them into Evernote… leading me on to my next point!
3. Evernote everything.
I never tried out Evernote until this year but now that I have it, I don't know how I survived without it. I have it all down to a science. Each course gets a notebook. Each lecture gets a note. Within each note, I insert my digital lecture notes, snapshots of important figures from textbooks, audio recordings of lectures, and anything else that I deem relevant. (The mobile app rocks.)
4. Run away and hide.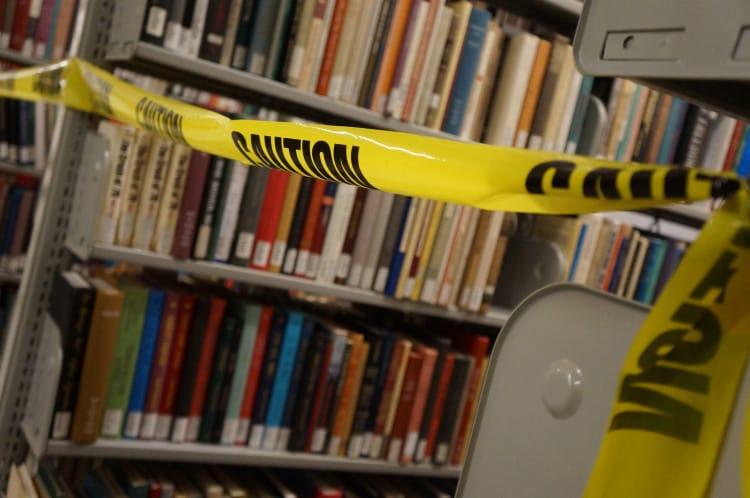 INFJs need alone time. For this reason, studying alone kills two birds with one stone. (Gosh I hate that expression.) I like to take my textbooks, binders, and laptop and run away. Far far away. To somewhere where no one else can find me.
I have a long list of carefully selected study spots around the university where I can go to get work done in peace. If you're an introvert too then you'd likely benefit from doing the same! Here's an example of one place I visited last year.
5. MindMap more. Outline less.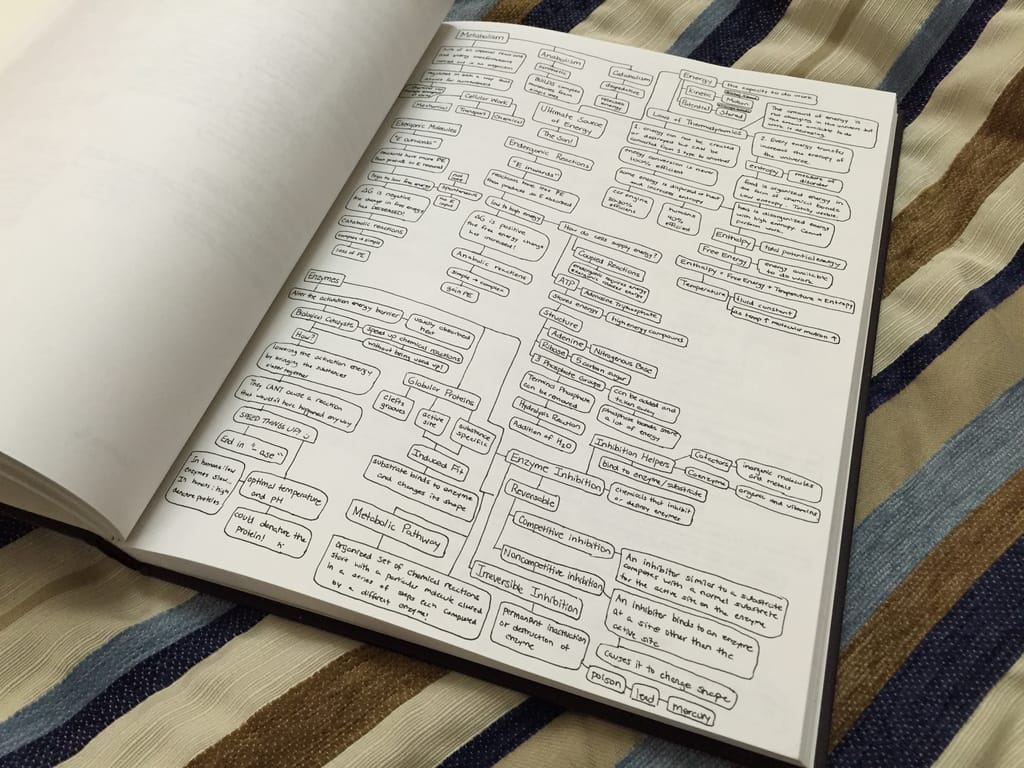 It's more effective for an INFJ to create mindmaps than it is for us to create textual outlines. Especially a typed one. It is better to take your time and think as you write everything out. Don't rush. Take your time as you put each thought or idea into a bubble and connect them wherever appropriate. This will help you memorize as you establish and visualize the connections being made.
So yeah, there are 5 tips on how to study smarter (especially if you're an INFJ)! I hope you found them useful and at the very least somewhat interesting to consider. I'm curious, how do you prepare for exams? If you have any suggestions, I'd love to hear about them!
Good luck with your exams, everyone! 😀