Last Updated on September 29, 2023
In my Personality Psychology class, we did an in-class MBTI activity earlier this month. Everyone in my class took a free online version of the MBTI for homework. After getting our results, we submitted them to our professor so she could see which types were over and underrepresented in our class and determine which ones to spend more time discussing in class.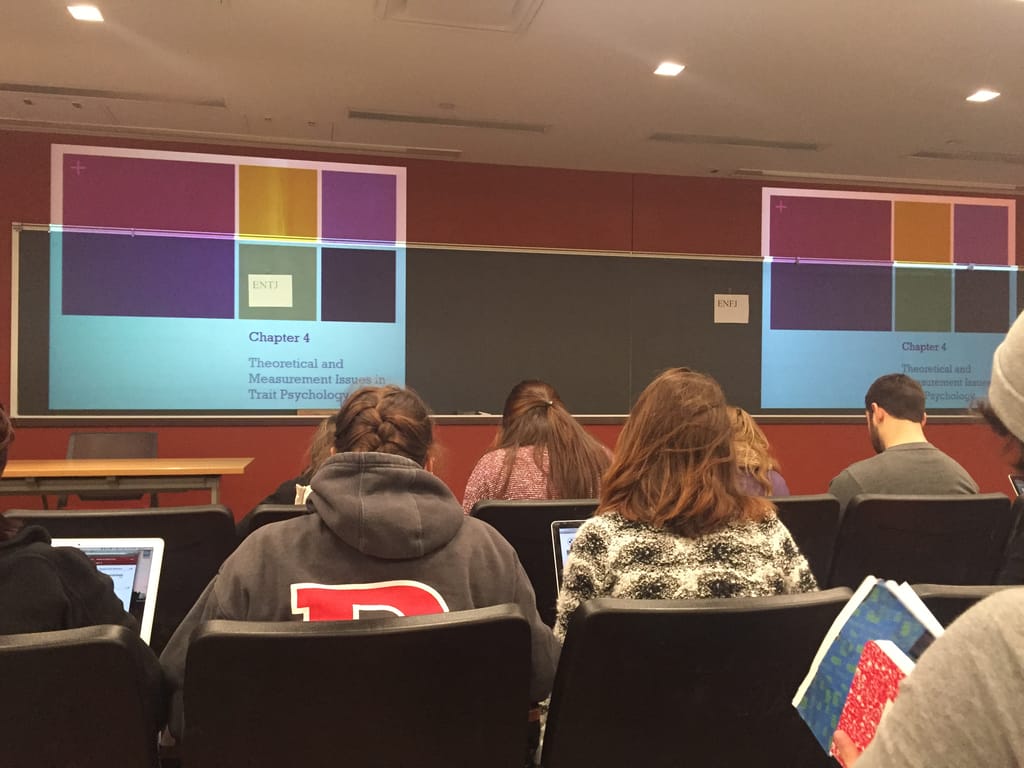 Sure enough, I took the assessment and got INFJ just like I did when I took the official Myers-Briggs Personality Type Indicator in my Management Skills class.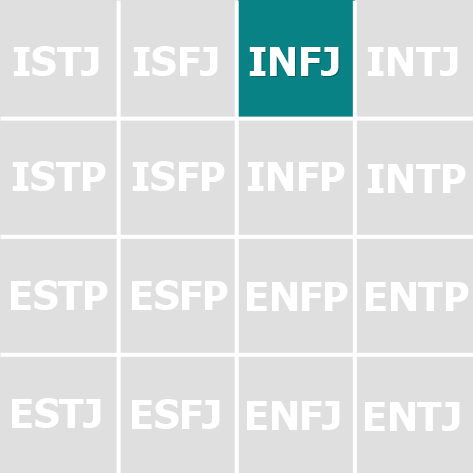 When I showed up to class the day of the activity, the classroom was surrounded by signs with each of the 16 unique types. Once she started class, she asked us to find our corresponding type and stand in that section of the room.
Part of me wondered if there would be any other INFJs in my class. Considering it's the least common of the 16 personality types, it wouldn't be that surprising if I was alone. On the other hand, I reminded myself that I was in a Personality Psychology class so INFJs would likely be overrepresented in such a class.
INFJs love psychology, especially personality psychology.
Sure enough, the INFJ group was HUGE. Not quite the largest in the class but close to it! ENTJ and ENFJ had the most. Even so, I was a little shocked by the number of INFJs we had.
After talking to the other INFJs in my group, I was skeptical if they were actually INFJs. Some of them sounded more like INFPs or ISFJs from what they were describing to me. Three or four of them even admitted to randomly clicking things to finish the assessment as quickly as possible. I found that a little frustrating. Most of our group felt the description didn't really sound like them.
There was actually one girl in our group who I knew from my Birdwatching class. I can totally see her as being INFJ. She is also an Abnormal Psychology TA with me this semester too. I overheard someone ask her, "So what did you think? Did the description sound like you?" and her response was, "Yeah, it actually sounded so much like me that I was kind of freaked out by it."
When you respond to the description like that, that's when you know you're an INFJ.
I Met an INFJ Reader from My Blog
Perhaps one of the best parts of blogging is having the opportunity to bump into your readers at the most unexpected times. Sending a special shout out to Alexis, an INFJ who came across my blog after discovering his MBTI personality type. I really enjoyed our conversation over dinner at Subway haha. I hope we cross paths again someday!
Best of luck with everything. Keep in touch! 🙂