This semester, I'm currently enrolled in two courses: General Chemistry 161 and Intro to Experimentation 171 (AKA Chem Lab). In response to a request from one of my readers from Rutgers University, I'm going to share my experience taking Chem Lab and General Chemistry at Rutgers.
Gen chem is hard. That's for sure. The average on the first exam was a 65.6%…. But as difficult as the class is, I think chemistry may actually be my favorite class this semester. It is a lot of work but I must admit: I find the periodic table very interesting! There is so much theory involved and I honestly do feel like I am grasping the conceptual nature of what we have gone over. Chemistry can also be fun!
My favorite was last week when we were learning about atomic shapes. It was like I was watching a cartoon. As I took notes, I seriously felt like I was actually just designing Pokémon creatures or something. Have a look:
The one downside (if you want to call it that) is the online recitations. Since SO MANY PEOPLE take gen chem, Rutgers decided to make chem recitations online beginning last year. I didn't like it at first because people always use the chat box to post such foolish comments. WHY PEOPLE, WHY? Did I mention the system crashes a lot *but it IS getting better*.

In fact, I think I prefer online recitations better now because you can attend recitation every day of the week if you want and re-take the quiz each day and only your highest score counts. Plus, you don't feel as embarrassed to ask questions!
People find the actual lectures kind of useless but I personally enjoy them! I read before each class so I know what to expect in terms of the discussion and then I go to class, listen, and take notes on anything extra that I think I need to review more.
Chem Lab is also fun. It is 3 hours long and most of the labs take around 2.5 of those 3 hours to complete. You can leave early if you finish early. Most of the time, I didn't finish early. -.- Figures.
My favorite lab so far was the Paper Chromatography lab where we made pieces of paper turn different colors. Of course, it was more complex than staring at it and saying, "Oooh, pretty colorssss," but I don't want to give away too much in this blog post in case you happen to be planning on taking the class. Take Rutgers Chem Lab to discover the true secrets of Paper Chromatography.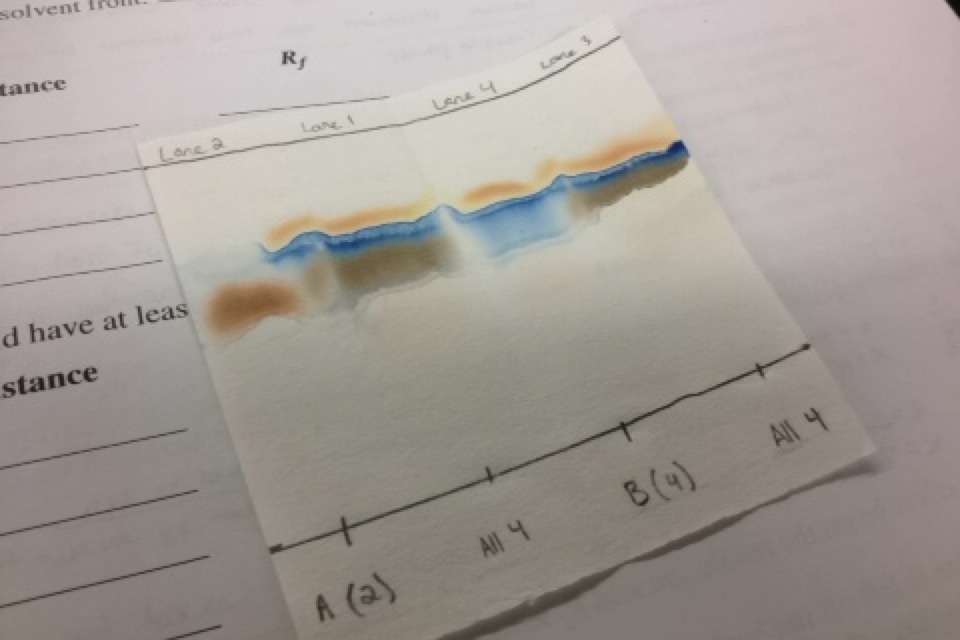 It is fairly competitive since only 2 to 3 students per section get an A but the experiments themselves can be enjoyable if you allow them to be. Be friendly to your classmates and remember that if it weren't for Chem Lab, you likely wouldn't have any reason to be dropping metal ribbons into burets filled with hydrochloric acid and watching as they react and form bubbles. Isn't that awesome?
ALSO BE CAREFUL NEVER TO TOUCH ANYTHING BAD. I'm not sure if the lab's soap will remove chemicals from your hands or add more to them… I once spilled hydrochloric acid on my hands and had more fear over touching the soap than the acid that was burning through my skin. Sorry for that image.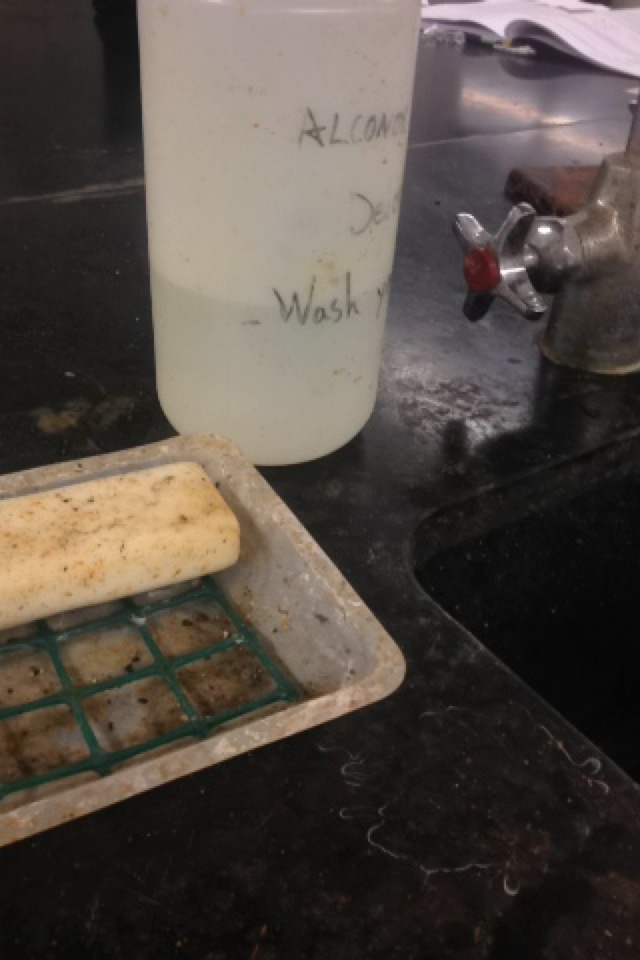 If you've taken science classes, I'd love to hear about your experiences in the comment section below!
Remember to follow my blog too! I have an entire section devoted to my 4 years at RUTGERS UNIVERSITY! 😀
Follow My Blog
SaveSave
SaveSave
SaveSave