Last Updated on September 6, 2023
The hype surrounding King Neptune Night at Rutgers is really something. All of the dining halls begin decorating for the big event a few nights in advance. Certain dining halls adjust their seating layout to accommodate the increased number of expected guests, and signs are posted to advertise the event. It's clear that a lot of planning goes into it.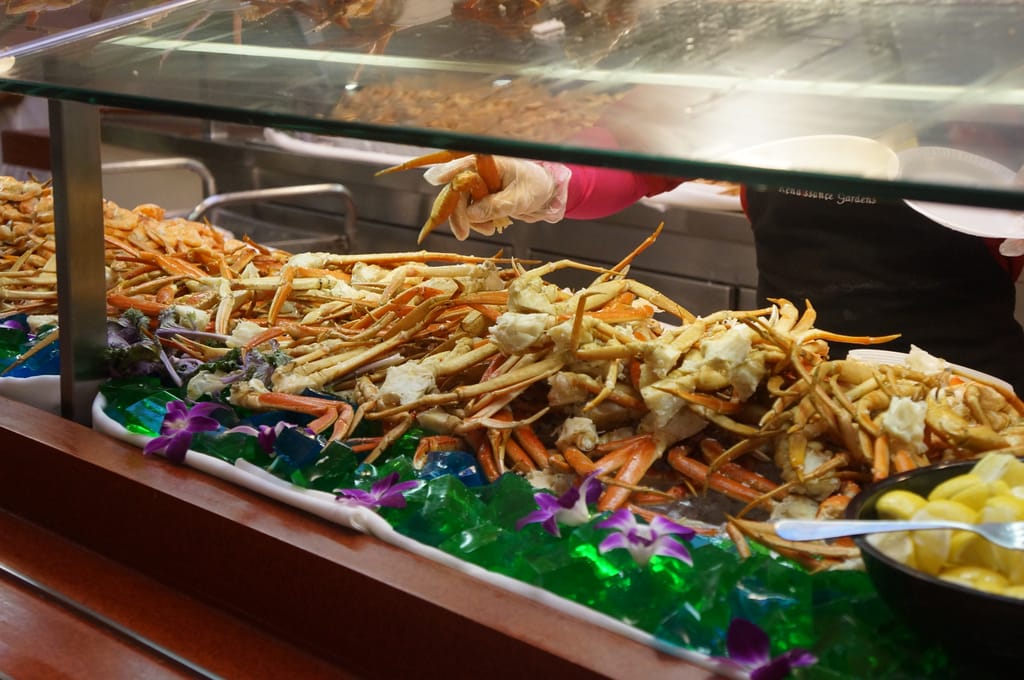 Students can bring a guest at a cost of two guest-swipes per person or $60 per person. Since each student is permitted 10 guest swipes a semester, someone who brings 5 guests would use up all of their semester-long quotas for bringing guests to the dining halls. From what I've observed, many students invite their families.
Rutgers made the decision to go tray-less this year. Not having a tray made King Neptune Night more difficult to manage and, in my opinion, less fun compared to last year. Still, it was great.
It's so frustrating to only be able to carry a plate of shrimps in one hand and a drink in another when I think back to last year and I remember carrying a tray with shrimps, crab legs, a full lobster, melted butter, a drink, and my utensils. Not to mention, tray #2 featured salmon, mussels, crab, and fun desserts.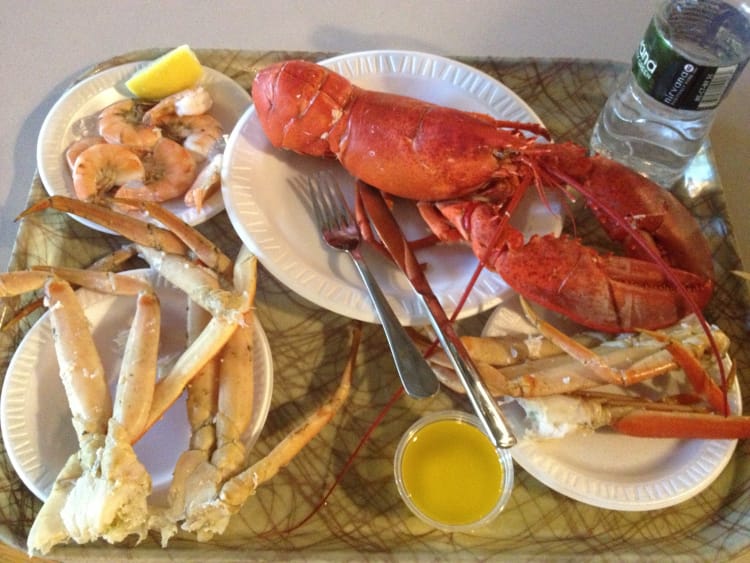 I still enjoyed this year but it was a lot harder and more time consuming to feast as much as I did last year. Props to Rutgers for discovering such a phenomenal way of getting people to consume less food.
I went early enough that there was no wait to get in and just like last year, I was surprised to find an incredibly long line of people waiting to get in as I left.
Oh, and it wouldn't be a complete King Neptune Night without a picture with the lobster lady on Busch!