Walking through the student center, I felt my phone begin to vibrate. Not recognizing the caller's number, I answered expecting it to be another wrong number. (I frequently get calls from people trying to reach Bank of America… apparently, my phone number is only one digit away from theirs??? But that's another story.)
It turns out, it wasn't the wrong number at all! It was a lady calling from the Kiwanis International headquarters in Indianapolis, Indiana!
I scurried to the closest quiet room I could find. She was calling to discuss the Key Club Internship I applied for in January. She congratulated me on being selected to assist with the Key Club International Convention to be held this summer in Anaheim, California! I was offered a position on the Contests & Awards Committee.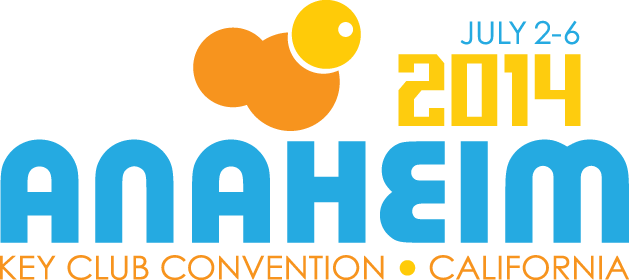 Wow! Speechless.
ANOTHER KEY CLUB INTERNATIONAL CONVENTION? And one I previously thought I'd never be a part of. I did not expect this. NOT TO MENTION THIS ONE IS IN ANAHEIM, CALIFORNIA! AND I GO TO INDIANA TWO WEEKS PRIOR IN PREPARATION! Unbelievably happy right now.
The one catch: They required a drug screening *within 24 hours of the phone call* or the offer would be rescinded. Oh. Luckily, I was able to get a ride from a friend that next morning to a local clinic where I was tested and everything was fine.
Between this Key Club Internship and becoming Secretary of our Circle K, I've been having one of the greatest weeks of my life. I can't even believe this. These organizations mean the world to me and I'm so happy and so grateful and so excited for this.