Last Updated on September 6, 2023
ALL YOU CAN EAT SEAFOOD.
Oh my gosh, it was so good. Rutgers provided all-you-can-eat crab legs, crabs, shrimp, lobster, and seafood platters as a special dining night. I guess they do it just to change things up a bit every once in a while!
I went to a less popular dining hall so that the line wouldn't be as long and I managed to get in without even having to wait at all! It was really nice actually.
I liked the shrimp the best. My hands started to hurt from snapping the crab legs open.
BEFORE: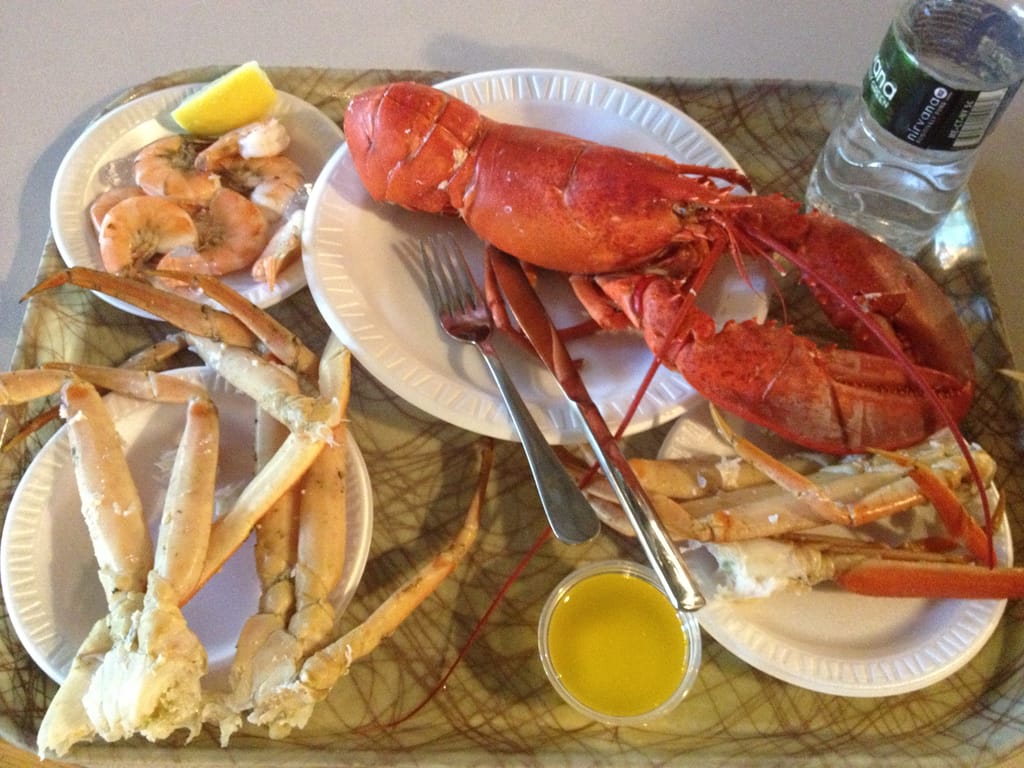 AFTER:
I'M NOT A PIG I SWEAR IT'S JUST HARD TO EAT SEAFOOD WITHOUT MAKING A HUGE MESS…