Last Updated on September 15, 2023
After hearing so much about Don Quixote (the famous Spanish book) written by Miguel de Cervantes, I decided to take a day trip to the author's hometown: Alcalá de Henares.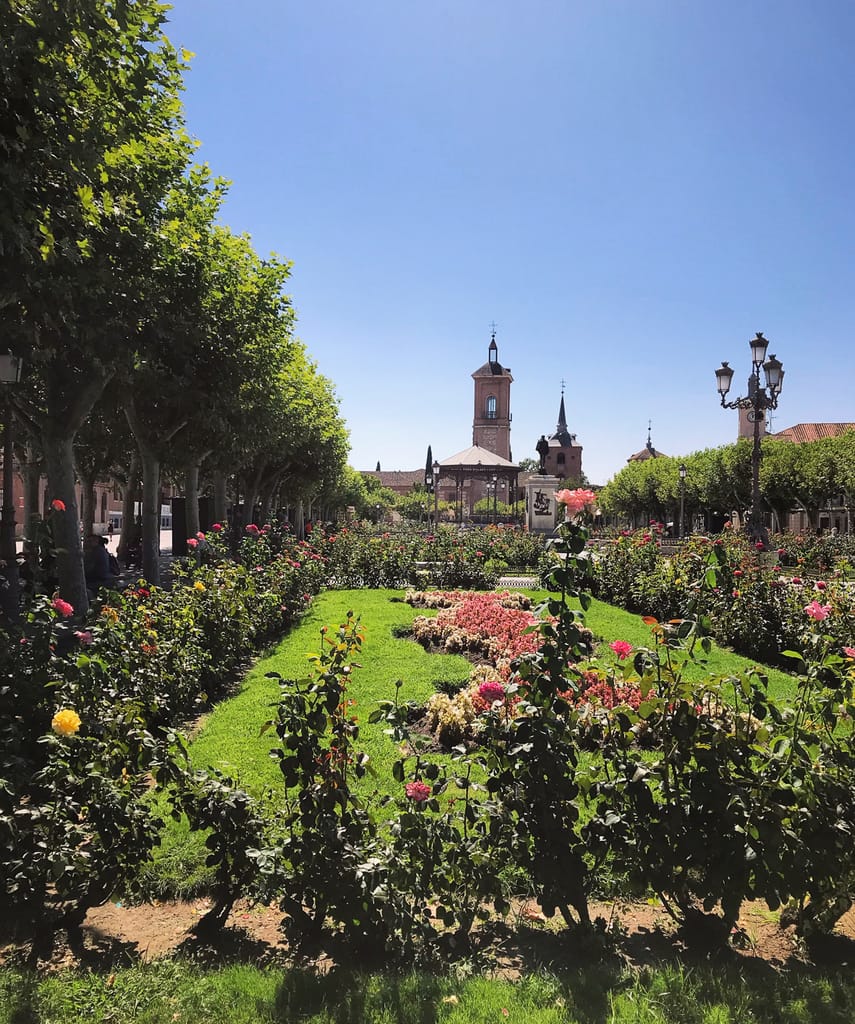 Alcalá de Henares is home to one of Spain's most elite universities.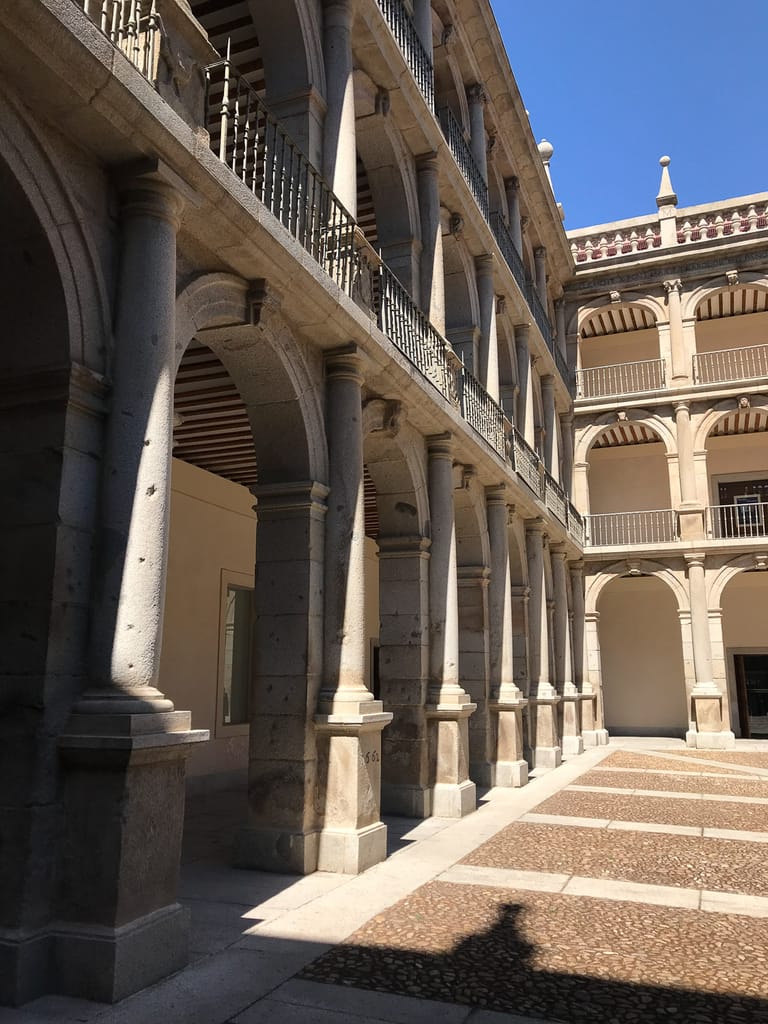 The UNESCO-protected city of Alcalá de Henares is an ideal day trip from the city of Madrid. Located 31 kilometers (20 miles) north-east of Madrid, you can easily get there from the capital of Spain.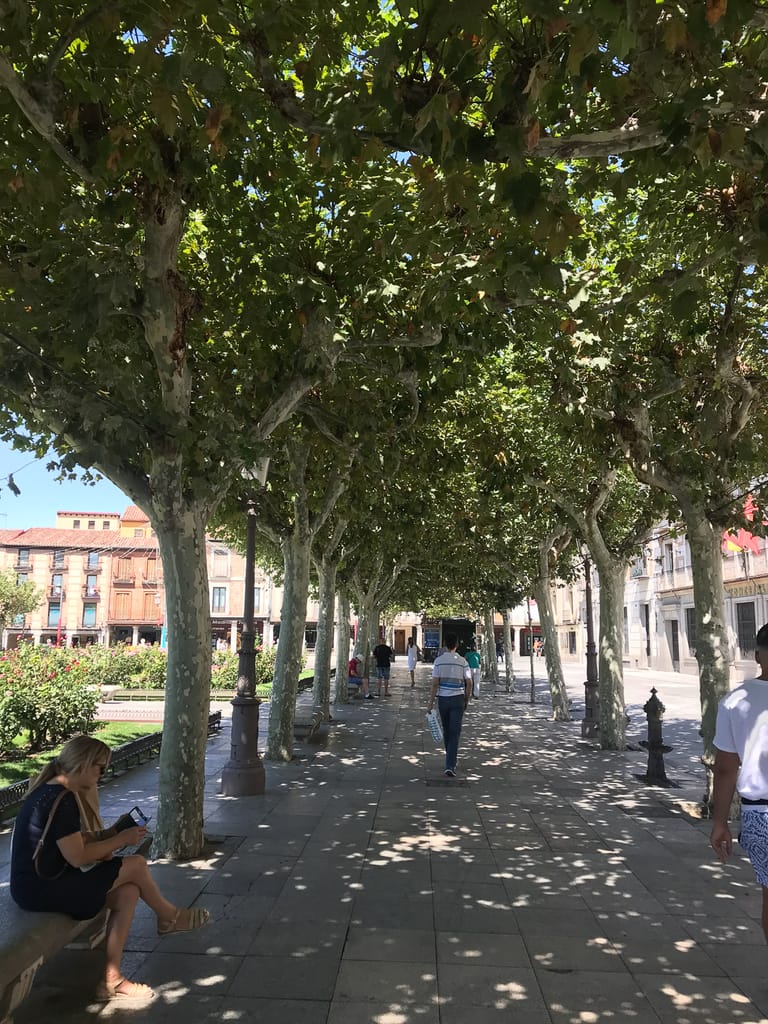 From Madrid's Atocha station, the train ride is just under 40 minutes.
This city is an ideal place to walk with beautiful streets and squares, plenty of cute spots to sit for a coffee or drink, or to find a shop for something sweet.
Example of a local menu
While you stroll around, you can enjoy these lovely animated crossing signals that are found all throughout Spain. (Here's a video of them, I thought they were so adorable.)
With more than 2,000 years of history, Alcalá de Henares is a destination for those who love Spanish history and culture.
Alcalá de Henares was the first city built intentionally as the headquarters of a university. It was founded by Cardinal Cisneros in 1499 during the middle of the Renaissance and it later served as a model city for other educational institutions in Europe and America.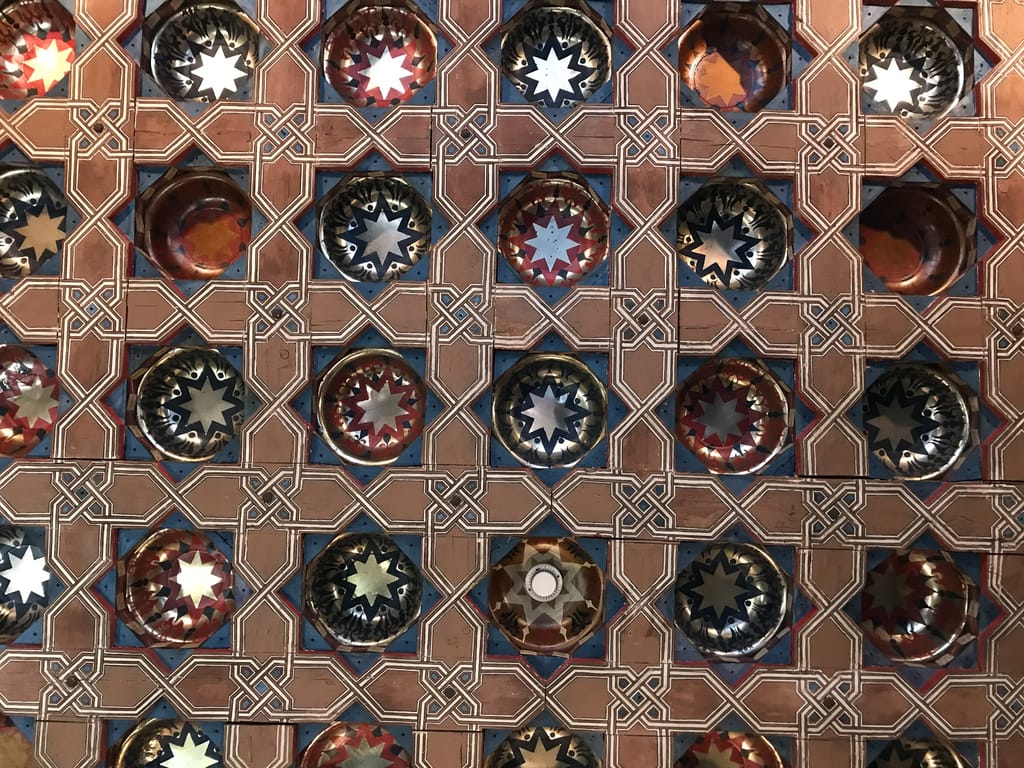 (Awkward photo of me- sorry, it's all I got.)
While it is most famously recognized as the hometown of the famous Spanish author Miguel de Cervantes, it was also home to many other great writers of the Spanish Golden Age such as Francisco de Quevedo, Lope de Vega, Calderón de la Barca, Tirso de Molina, and San Juan de la Cruz.
There is also a school of philosophy for Jesuits.
Manufacturers in the city include makers of chemicals, cotton goods, perfumes, pottery, electrical, and domestic appliances.
The city of Alcalá de Henares is home to over 215,000 people.
It combines the best of a medieval city and a modern city.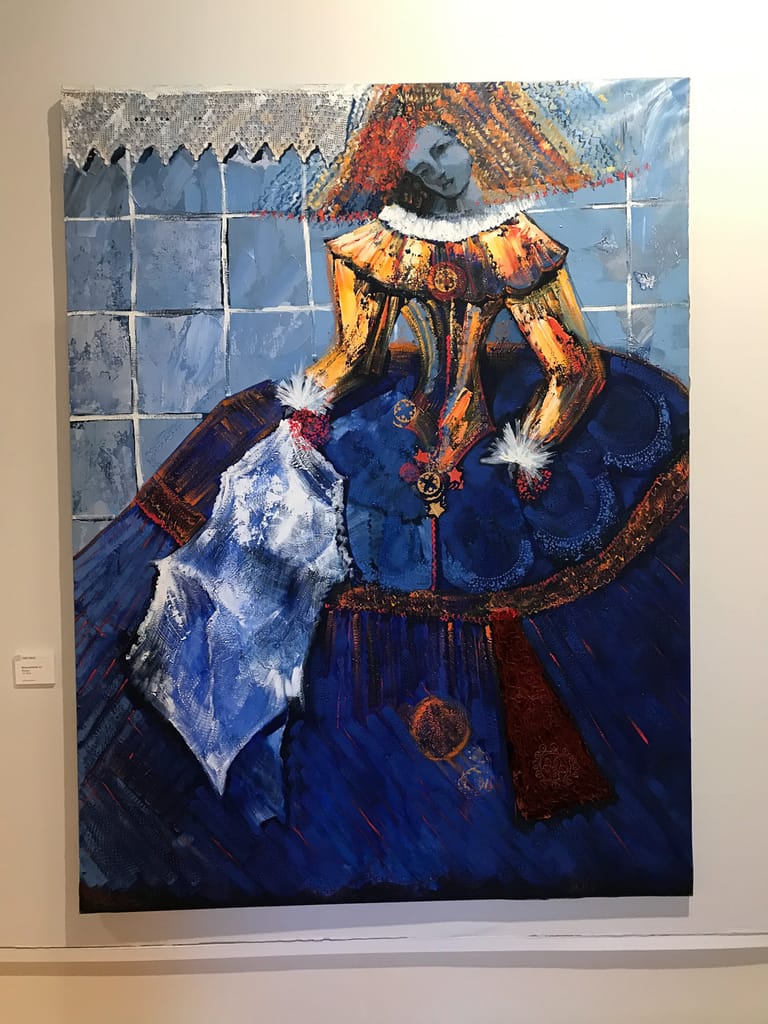 Here are some of the best places to visit:
Corral de Comedias (Considered the oldest theater in Europe: 1601)
The Cervantes Birthplace Museum
Casa de Hippolytus
The Open Air Sculpture Museum
The Archiepiscopal Palace
The website Culture Trip has a detailed outline of some other things to do there!
Of course, you also can't go wrong with choosing to enjoy a simple day outdoors with delicious Spanish foods like these chipirones.
For timing your visit, you may want to visit during these special occasions:
April 23rd: The King of Spain presents the Cervantes Prize for literature
October: World-renowned Cervantes Medieval Festival
Are you considering visiting Alcalá de Henares? If you've gone before, let us know what you thought of the city!