Last Updated on March 27, 2021
Discovering that the Three Kings (also called the Three Wise Men) are even more popular than Santa Clause in Spain was perhaps one of the most shocking things I learned during my visit. Seeing how differently the holiday is celebrated was really fascinating as a foreigner. Rather than giving gifts to one another on Christmas, as I'm accustomed to at home in the U.S., we gave gifts to one another on Dia de Los Reyes. The holiday is normally celebrated on January 6th but we celebrated it three days early, on January 3rd, to accommodate my tight travel schedule.
On Three Kings Day, it is popular tradition to eat Roscón: a sweet donut-shaped bread the size of a cake. The top is usually covered in glacier cherries and sweet sugar. To make the treat even MORE exciting, there is a small King figurine baked INSIDE of it as well as a hidden bean so you must not eat too quickly! It is said that whoever finds the King gets good luck for the next year and whoever finds the bean pays for the Roscón.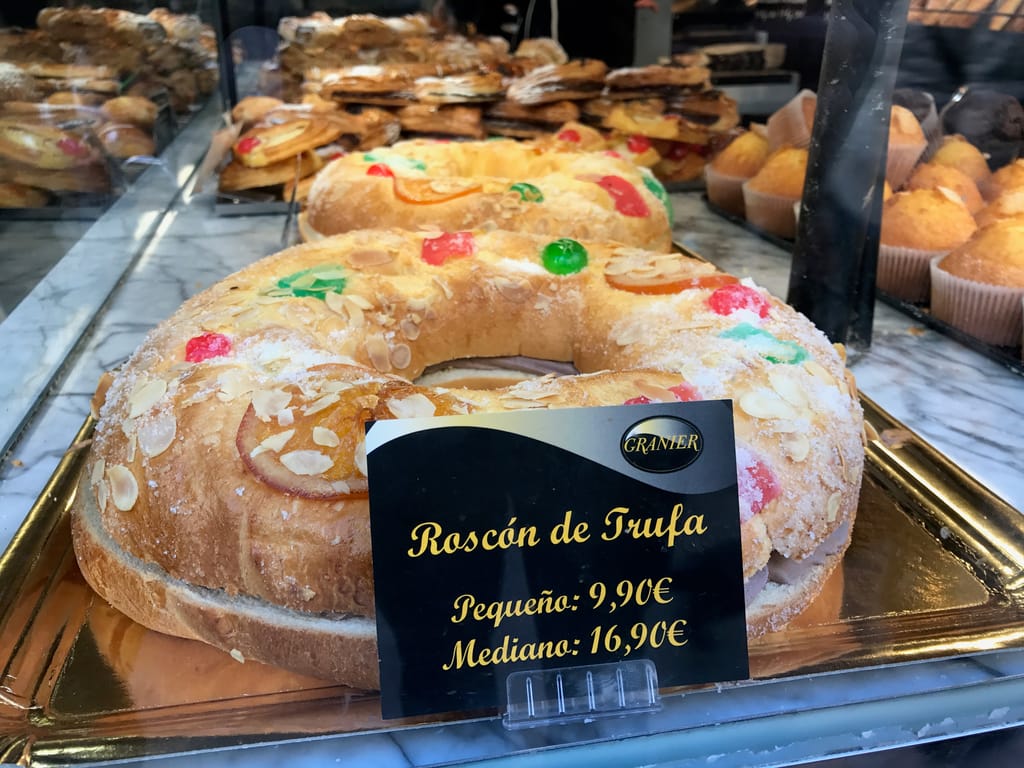 While enjoying my slice of the Roscón, I could feel myself biting into a plastic bag. Out from my mouth, I pulled out a baggy that contained inside …. the dreaded bean.
JUST KIDDING – I GOT THE KING! I GOT THE KINGGG! I WAS THE KING!
After putting on my golden paper crown, Jorge's mom also found another King in her Roscón. TWO KINGS IN ONE ROSCÓN!? But how!? We agreed to share our King-hood like good Kings should. The Roscón must have been an exceptionally lucky one to possess not one but two Kings inside. This better mean 2017 is going to be a great year.
After finishing our early celebration of the Three Wise Men, Jorge, his family, and I all set off on the last leg of our adventure through Spain. Our final destination was Valencia: the third biggest city in all of Spain. We drove around 2 hours away to visit his aunt and uncle who had kindly prepared a big lunch for all of us. (An awesome introduction to what turned out to be an awesome city.)