Last Updated on September 16, 2023
In consideration of the uncontrolled wildfires in Canada that caused record-breaking hazardous air quality and habitat destruction, I wanted to visit the New York City Audubon Mural Project.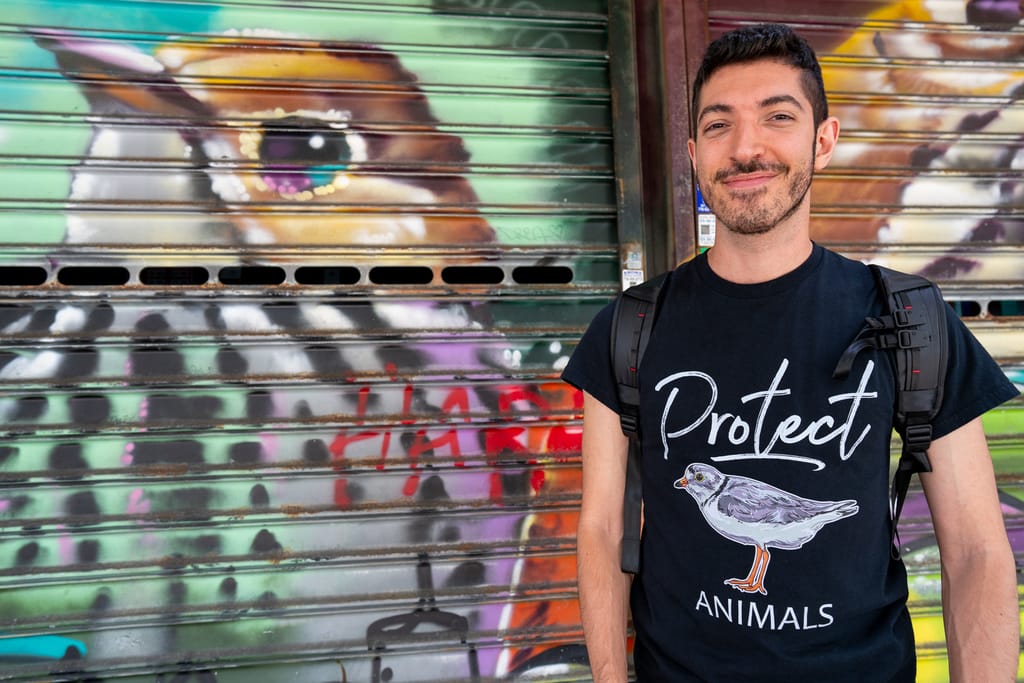 The Mural Project aims to raise awareness about birds threatened by climate change by featuring over 314 species of endangered birds.
The project is a public art initiative that commissions artists to paint murals of each threatened bird in various neighborhoods around all around New York City with the majority in Upper Manhattan.
During the peak of the wildfire smog, New York City was hit hard with the worst air quality the city has ever seen.
In my previous blog post, I wrote about the implications hazardous air quality and habitat loss could have on wildlife and endangered birds in particular.
It's significant.
In that article, I also wrote about Audubon's Survival by Degrees Project which generates simulations of maps showing how climate change directly impacts the natural range of over 389 bird species that are on the brink of extinction.
If you haven't already, check it out. These are changes we could see in our lifetime.
So many birds are critically endangered and so much of the harm being inflicted on them in a direct result of human-generated carbon emissions.
My sister and I decided to go visit the murals last weekend in hopes of sharing this broader message.
Audubon's page: The Future of Birds displays a comprehensive list of bird species indicating which birds are climate vulnerable in red and, of those, which birds we can still help.
The Audubon Mural Project is a collaboration between the National Audubon Society and Harlem-based Gitler &_____ Gallery. (Gitler &_____ Gallery is an art gallery and art producer dedicated to showcasing rising artists!)
So far, there have been 109 murals painted.
From those murals, a total of 148 endangered bird species have been highlighted.
(These statistics are as of today: June 16, 2023. The mural project has been in progress over the span of several years.)
Climate change will threaten 389 bird species- at least half of all North American birds- with extinction. Global temperatures are steadily increasing and far too little is being done to slow it.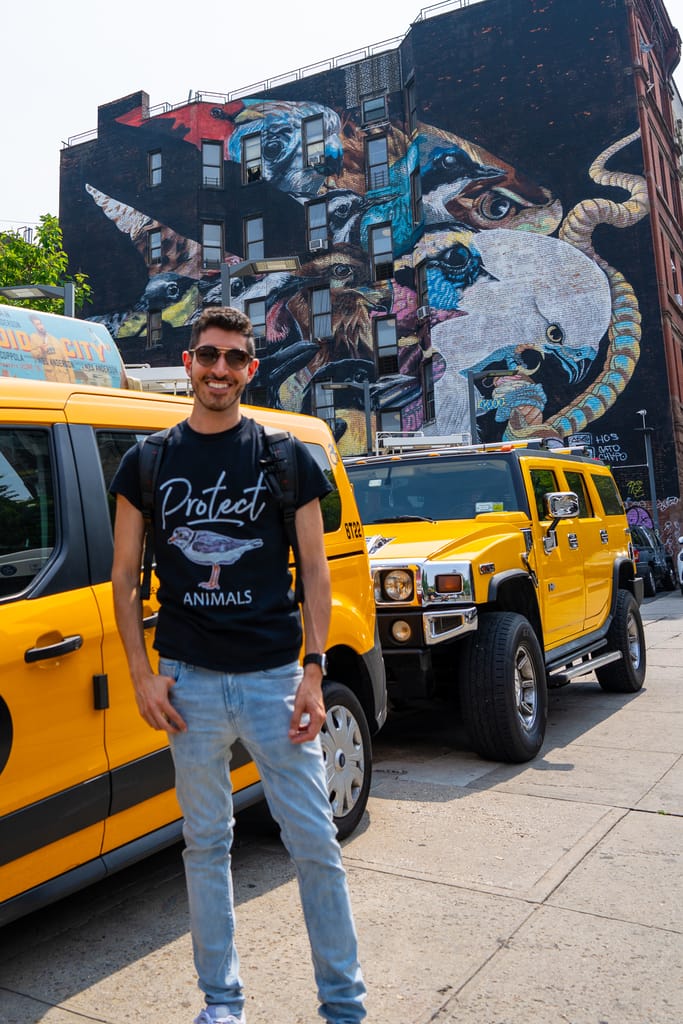 I'm not sure if people will ever prioritize the welfare of wild animals over the modern day comforts of our industrialized world.
If we don't somehow learn to shift our priorities towards the future of our planet, the defenseless animals we share a home with will pay the price. And eventually, so will we.
We need to hold ourselves, our governments, corporations, manufacturers, and other influential policymakers accountable.
This particular sparrow mural made me feel emotional because it reminded me of the time I became friends with wild birds by hand-taming house sparrows in Spain.
The Audubon murals were really amazing to see, even though the message itself was one rooted in tragedy. The artists who were commissioned are truly talented. I commend all of them for their hard work to spread a message I care a lot about.
With hundreds of murals to see and many within walking distance of one another, it was a really eye-opening way to spend our Sunday morning.
I'll share some more photos of the murals:
In case you're interested in learning more about the murals, Audubon organizes guided tours from time-to-time.
I hope you enjoyed this glimpse into the Audubon Mural Project.
Many of the murals are clustered around West 150th Street and Broadway. There is also a map you can use to find them yourself if you prefer that.
Just note: the city is forever changing so some of the murals may not exist anymore by the time you go in search of them.
Hopefully the same won't be said about the real birds some day too.