Last Updated on September 16, 2023
One week ago, orange smog from wildfires in Canada overtook our skies in New Jersey, New York, and much of the Northeastern United States.
Creating some of the most hazardous air on Earth in history, a shocking hue from Canadian wildfire smoke tinted the entire region orange.
I had never seen anything like it before. "Armageddon!" some locals exclaimed said while staring at the sepia skies. Some believed the smoke was intended to signal the beginning of the end of the world.
I shared the photo above on my Instagram story. There was no editing or Photoshopping whatsoever (aside from the graphic), the world around me was as orange as you see it.
My life suddenly looked like I was in one of those old fashioned sepia films.
According to The Washington Post, there were over 200 fires burning in Canada and more than half were still out of control. More than 11.6 million acres of land burned. A combination of unrelenting heat, parched ground, and thunderstorms started the wildfires in May.
Here are some photos I saw floating around on social media of New York City as the smoke passed over the city:
The air quality was extraordinarily unhealthy as smoke from the wildfires drifted over our skies. Canada even issued a formal apology because of it.
At that moment in time, New York City had the worst air quality on Earth!
At it's worst point on June 7th, I saw local air quality ratings floating around 321.
It was so surreal. It felt like I traveled back in time to 2020 as I put on my N95 mask to walk outside fearing what invisible particles the wind might carry. Closing off my windows and turning my air purifier on full blast. It was definitely triggering COVID pandemic PTSD.
Adding to the stress, atmospheric carbon dioxide levels hit a record high.
It's pretty disappointing to think about how badly we have handled carbon emission management as a species. Humanity has talked about it for decades but it seems no collective agreement has succeeded on a global scale in aiming to do enough to actually curtail the issue.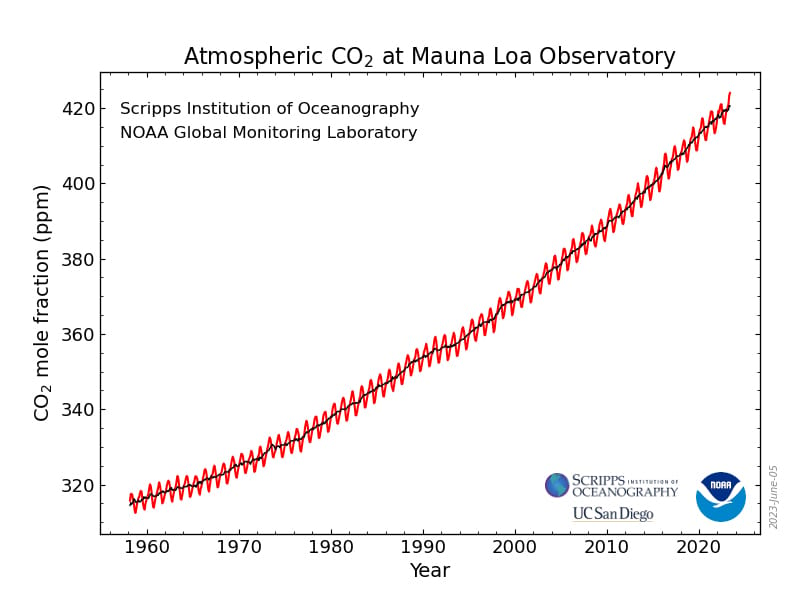 Climate change has all sorts of negative implications: extreme weather, rising sea levels, heat waves, melting glaciers, warming oceans, intense droughts, and overall habitat loss for wildlife.
As climate change worsens, dangerous weather events are becoming more frequent and severe.
People who fail to accept the existence of global warming and those who shrug it off thinking a little extra warm weather never hurt anyone are grossly underestimating the implications.
After seeing Audubon's Survival by Degrees campaign, I experienced a visual representation of how badly even a 1.5° Celsius change on Earth can mean for the future of endangered birds.
On Audubon's website, you can actually interact with a digital simulation that shows which birds will experience the most habitat loss (depicted in red) from their natural range as a result of climbing temperatures.
Audubon scientists studied 604 North American bird species alive today in an area known as their "range."
Red shows range lost
Green & yellow mean stable range
Blue means the birds will need to move into the range
Then they used the last climate models to project how each species's range will shift as climate change and other human impacts advance across the continent.
Audubon says the results are clear: birds will be forced to relocate to find more favorable homes. And many may not survive at all.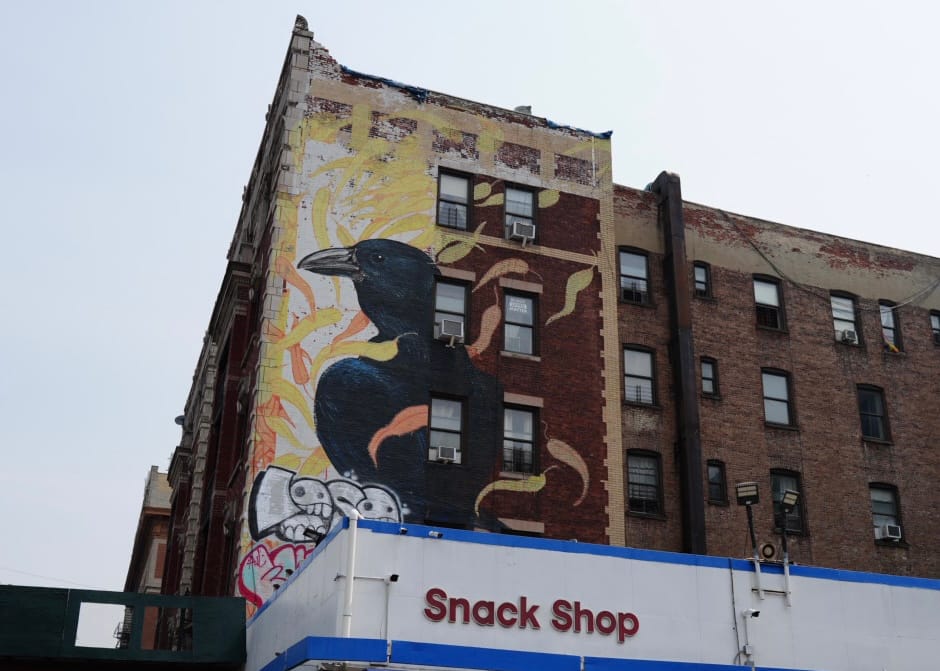 In my next blog post, I will share a story to talk a bit more about Audubon's initiative to raise awareness about the impact we are having on native birds and other endangered wildlife.
In the meantime, please visit Survival by Degrees: 389 Species on the Brink.