To live in Spain for longer than 90 days, American citizens who do not hold a European passport must enter the country through alternative methods such as a work visa or a student visa.
In 2019, I studied abroad in Spain on a long-stay student visa. Although I've long since returned from that trip to Spain, I still wanted to create this resource to help others who might have an interest in doing the same! 🙂
WHY I STUDIED SPANISH IN SPAIN
I continue to receive many emails each day from international couples around the world who are considering applying for Spain's pareja de hecho process.
"Pareja de hecho" is Spain's solution for long-distance relationship couples who want to live together in Spain. However, for an American to qualify alongside their Spanish partner, it's a convoluted process. Foreigners need a "NIE" (foreign identity number) which can be requested directly in Spain or from the Spanish Consular Office in your country. Certain student visas, it turns out, include a TIE (identity card) with a NIE (identity number).
Applying for a long-stay student visa in Spain to study Spanish seemed like an excellent option for me to start off with because with no background in speaking Spanish, I knew I would need to learn the basics to get by in Spain. As a bonus to go along with learning a new language, the visa would grant me a NIE number allowing me to legally live in Spain with my partner for more than 90 days while we figured out how to apply for Pareja de Hecho.
Note: You do NOT need a Spanish student visa to do pareja de hecho, but for me, it made the most sense to start this way. It gave me the ability to have extra time to learn the language while my partner (at the time) and I figured the rest out.
After leaving Bosnia to return to America from my once-in-a-lifetime backpacking trip, I spoke to my Spanish boyfriend-at-the-time about the possibility of us living together in Spain.
I never imagined a life in Spain until that point in my life, but when I stopped to look at everything else, I quickly realized that life gives us these options for a reason. So at the age of 23, I looked myself in the mirror and said, 'why not?'
Of course, things didn't quite go as planned. However, I didn't know any of that at the time. If things were meant to be between me and him, the only way I could ever possibly know was to trust in the process and to take a chance!
Moving from one country to another country for a relationship without involving marriage is anything but easy. We looked at all of the options that were present. Unless you are already married or intended to be soon, the system makes it complicated for people to move for the sake of a "relationship" without a legal commitment.
HOW TO APPLY FOR A STUDENT VISA TO STUDY IN SPAIN
UNDERSTANDING SPAIN'S STUDENT VISA OPTIONS
American tourists can stay in Spain up to 90 days.
To study in Spain between 90-180 days, you will need a student visa type C.

You will NOT be able to apply for a Foreigner Identity Card (TIE).
You will NOT be able to legally work in Spain.

To study in Spain for more than 180 days, you will need a student visa type D.

You will NEED to get a Foreigner Identity Card (TIE) with a NIE within 30 days of arrival.
Since I knew that pareja de hecho would require me to apply for a TIE/NIE eventually, I figured I might as well choose to study Spanish in Spain for more than 180 days or longer so I could get my TIE while progressing through that initial process.
I opted to study Spanish in Spain for one year and I obtained the Spanish Type D student visa.
WHEN DO YOU NEED TO APPLY FOR A STUDENT VISA?
For me, one of the most stressful parts of the student visa application process was figuring out the timing of the application process.
In Spain, whether you're thinking about your student visa… pareja de hecho… or whatever else, all Spanish legal documents have a short time span during which they are "valid." Because of this restriction, you have to make sure you aren't holding onto documents to the point at which they expire and can no longer be used.
You can apply for a student visa no more than 90 days and not less than 30 days before the beginning of your studies. This is very important.
WHERE DO YOU APPLY FOR A SPANISH STUDENT VISA?
Prior to 2018, non-EU citizens were required to apply for Spain's student visa from your respective embassy or consulate located within your home country.
This is what I did. I went to the Consulate of Spain in New York City.
However, ever since 2018, non-EU citizens living in Spain on a tourist visa can now apply for a student visa without having to leave the country!
THE STEPS TO APPLY FOR A LONG-STAY STUDENT VISA IN SPAIN
Before You Arrive in Spain
Schedule an appointment at the Spanish embassy or consulate.
The first step is to identify the closest Spanish embassy or consulate. Look up their contact information. You will want to have this information saved in case you need to call or email them.
It's typically recommended that you schedule your consulate appointment at least 4 weeks ahead of your departure to Spain. If you prefer to air on the side of caution, you can aim 6-8 weeks ahead of departure.
With the consulate of Spain in New York, I was able to request an appointment online using their website. My Consulate appointment was scheduled 3 weeks ahead of my departure to Spain. So hey, I guess I'm now proof it's possible to do it in even less time! Still, aim to schedule yours 4 weeks or earlier.
Book a Spanish course.
To study Spanish in Spain, you should enroll in a language school or academy. The minimum number of hours to enroll in is 20 hours/week to qualify for a student visa.
To be safe, they recommend you book a class for a minimum duration of 30 weeks if you want a Type D visa (over 180 days.) For reference, the
I enrolled in an academy called Club de Espanol.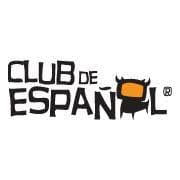 Applicants, please take note:
30 weeks is important because when you apply for your TIE card, the date you enter Spain combined with the end date of your visa will be taken into account. If the total duration is less than 180 days, you will not qualify for the TIE.
Without a TIE card, you will not have Spain's temporary residence permit for foreigners. The TIE is useful for many things such as opening bank accounts, entering into rental contracts, getting a job in Spain, and much more!
Course Duration Options at Club de Espanol
With my A1 Level (no prior experience learning Spanish) I was told I could take a 24 week course (approximately 6 months) or a 36 week course (9 months). Initially, I signed up for 36 weeks.
Book your living accommodation.
You will be required to show proof of housing. There's a number of different ways to do this. Your language program may provide housing. You can also look into Airbnb or hotels and show proof of your reservation. I believe it only needs to show the cover the first 4 weeks of your stay.
I obtained a paper from my Spanish boyfriend's family showing that I would be living with them in their home.
Obtain your academic letter of enrollment.
Once your language academy has been paid in full, they will provide you with a letter of acceptance to confirm you have enrolled and paid in full for your Spanish course.
The letter may be emailed, scanned, or mailed to you.
My letter of enrollment was signed, scanned, and sent to me as a PDF via email. Check with your consulate to make sure a digital copy is acceptable.
Print & Complete the Student Visa application form.
I was able to download the student visa application form from the Consulate's website. The application wasn't terribly difficult. I printed 2. One for practice and one as a 'final copy.' I was afraid I would fill it out incorrectly so I was being extra cautious with each step of the process.
This is the Application for a National Spanish Visa that I completed.
Purchase 2 recent passport size photos.
I tried downloading an iOS passport photo taking app and that failed me horribly.
The next best option I found was taking a quick trip to my local Walmart's Photo Department. They snapped a photo of me right on the spot in the store and sold me a strip of passport sized photos. Walmart helped me take care of this affordably, quickly, and easily.
Possess a valid passport that will not expire during your stay in Spain.
I was fortunate to already have a valid passport at the time of my application. I travel frequently so I did not need to take any special action for this.
If you do not have a passport, you can usually apply for one at your nearest US Postal Service Office. Typically, passport applications aren't accepted online, although there's always the possibility this could change in the future. In 2019, when I went through this process, online passport applications did not exist.
Gather certificates of any studies you have completed.
This step also didn't apply to me because I have NEVER studied any Spanish. At all. I was going into this as a true A1 beginner.
I had to take a placement test from Club de Espanol, but I knew I was going to fail because with no prior experience… I couldn't answer any of the questions. I marked C for every answer and clicked submit. As you can imagine, I failed my Spanish placement assessment securing my spot in the Level A1 class.
The reason I'm including this step is that if you DO have a background in Spanish, you may be required to show proof. Alternatively, you also may need to take a placement test like I did.
Show proof of sufficient funds.
You must show proof that you have at least 600 Euros per month for the entire duration of your stay in Spain. For example, you would want to show funds in excess of 3,600 Euros for 6 months, 5,400 Euros for 9 months, or 7,200 Euros for 1 year.
If you can show you have accommodations for the entire stay already reserved, I have heard they are more flexible on requiring proof of funds.
Alternatively, you can also be sponsored by your parents or a family member. They need to show proof of the family link as well as proof of funds to support both themselves and yourself.
Purchase health insurance for the whole duration of your stay.
The Spanish student visa process requires that you have an insurance policy with minimum-base specifications.
If you will be staying for more than 90 days like I was, you will need to purchase a specific type of health insurance policy.
The policy must be valid throughout the whole country and cover the entire time of your stay. It also much include a minimum coverage of €30,000.00 for emergency medical expenses.
This is what my policy included:
Some popular options for this include World Nomads, SafetyWing, and Travelex.
For the purpose of applying for a student visa, I purchased my health insurance policy from Travelex. I paid extra for the policy's optional add-on features to increase my benefits.
Obtain a medical certificate signed by your doctor indicating that you are healthy and fit for travel.
You need to have a note from your MD/DO medical doctor that indicates that you are healthy and fit for travel according to the International Health Regulation of 2005.
Your medical letter must specifically mention the International Health Regulations (2005.)
The letter must be printed, signed, dated, and stamped. It's best to have this document completed with both the English and Spanish portions visible.
Here is an example of a form that you can have your doctor sign.
Request a criminal background check from any/all of the places you have lived during the past 5 years.
You must submit a criminal record check from every place you have legally resided during the past 5 years.
For example, since New Jersey is where I am from, I went on my state's website to obtain mine.
I needed to request an appointment, pay a fingerprinting fee, get fingerprinted, and then wait for the criminal background check to be mailed to me.
I went to a local IdentoGO to get my fingerprints scanned. At the time, I paid $40.66 for the service. I believe in 2022, the price is closer to $45.00.
The criminal background check arrived on a creased piece of paper with ink smudges all over it. I actually thought it looked fake at first, but it turned out to be the real thing. I was a little surprised to see the quality of the document. Alas, that's how it worked…
Non-Spanish documents must be notarized and MUST bear the Apostille de la Hague Convention certification. THIS IS VERY IMPORTANT!
I consider this the lengthiest part of the application process. The normal fee for this in New Jersey is $25. I paid $40 to have my Apostille expedited.
(Fun fact: this is pronounced uh-poss-still. I said uh-poss-sul at first and the woman from the NJ office pointed out that those are the chief disciples of Jesus Christ.)
Fees may vary depending on your timing/location.
If you are under 18 years old, you may require parental authorization.
This step did not apply to me. However, if you're under 18, it is best that you be made aware of this.
Pay your visa application fee as a money order
Always check current visa application pricing. I was required to bring a $160.00 money order to my appointment which I obtained from my local United States Postal Service office.
THINGS TO REMEMBER
All of your documents should be translated into Spanish by an official translator. Granted, I did not do this. However, it is requested of applicants so you should be aware of the risk if you choose not to.
The embassy/consulate will not normally make photocopies of documents for you. Be sure to make them for your own record keeping and in case you should need to re-apply.
You will get notice of approval or denial of your visa from the embassy or consulate. If you visa was approved, you must pick it up in person.
With your visa, you will receive the NIE (foreigner identification number) automatically. Do not confuse this with the TIE (the physical identification card) which you will need to get if you have the Student Visa Type D for a visit over 180 days in total. This must be picked up in Spain.
Important Reminders AFTER ARRIVAL IN SPAIN.
If your student visa is a Type D visa like the one I had, you will have a 30 day window to start the procedure for getting your TIE card.
I HIGHLY RECOMMEND you do not delay this process. If you wait too long, you may need to come back with amended documents. Save yourself the headache and secure the appointment RIGHT AWAY once you arrive in Spain.
Make an appointment at the Oficina de Extranjeros.
Get your empadronamiento certificate.

This was the most difficult step for me. You need a "padrón" which shows you are a registered resident in a particular part of Spain. Be prepared for this to take the most time to obtain.

Go to the appointment to apply for your TIE.

Requirements:

The printed out appointment confirmation form
Proof of payment of the TIE application fee (M790 Coding 012 form)
Valid passport that will not expire within 6 months
Photocopy of passport stamp showing your entry into Spain
Photocopy of your course acceptance letter
3 recent passport photos in color (Spanish size)
Your empadronamiento certificate
THIS WAS MY STUDENT VISA TIMELINE
In case it helps to see how I spaced things out and timed my application process.
November 2018: Decided I was going to apply for a Spanish Student Visa.
December 2018: Downloaded and filled in my visa application form.
December 17, 2018: Scheduled my IdentoGO fingerprinting for criminal background check.
December 21, 2018: Fingerprinted for criminal background check.
January 3, 2019: Received criminal background check by mail.
January 3, 2019: Drove to Trenton for apostille seal. They were closed…
January 4, 2019: Got background check notarized by legal firm for $3.
January 4, 2019: Drove back to Trenton for apostille.
January 4, 2019: Obtained 2 passport photos from Walmart.
January 9, 2019: Signed up & paid for my Spanish coursework.
January 9, 2019: Obtained signed medical note about being healthy.
January 9, 2019: Obtained proof of sufficient funds.
January 10, 2019: Scheduled an appointment with the Spanish Consulate in NYC.
January 11, 2019: Received back the priority envelope containing my Apostille.
January 27, 2019: Purchased travel health insurance for my stay in Spain.
February 5, 2019: Drove to the Consulate in NYC for my visa application appointment!
February 10, 2019: Bought my $364 flight to Spain (without having the visa back yet!)
February 21, 2019: Picked up my passport with the visa from the consulate!
February 27, 2019: I moved to Madrid, Spain.
April 30, 2019: Scheduled TIE appointment for May 8.
May 6, 2019: Printed the form and paid the 15 Euro fee at a BBVA bank.
May 6, 2019: Got Spanish passport photos taken at a machine underground in the metro.
May 8, 2019: Attended my TIE appointment to extend my visa.
June 4, 2019: I picked up my TIE card.
BEST OF LUCK WITH YOUR VISA APPLICATION! 😀
I know how confusing the student visa application process can be. I hope this will prove useful in helping you navigate the process. If you've been through this process, feel free to share your experience down in the comment section below!