Last Updated on September 15, 2023
The Neon Muzeum in Warsaw, Poland was one of the coolest exhibits that Jorge and I came across while looking for new places to check out during our limited time together. With an afternoon free to do whatever we wanted, we agreed to spend it at the Neon Museum. During our visit, we learned that Warsaw's Neon Museum is the largest collection of Cold War era neon signs in the world.
The Neon Museum is dedicated to the documentation and preservation of Cold War era neon signs. They look for them and anytime a sign is spotted, the museum tries to obtain it so that the sign can be kept safe, restored, and preserved properly.
It was such a beautiful museum to walk through. It made me think about how signs are one of those things that I somehow take for granted. Signs are symbols. With time, they become landmarks that we recognize and orient ourselves with. How many signs do we pass every day while going about our business and think nothing of them?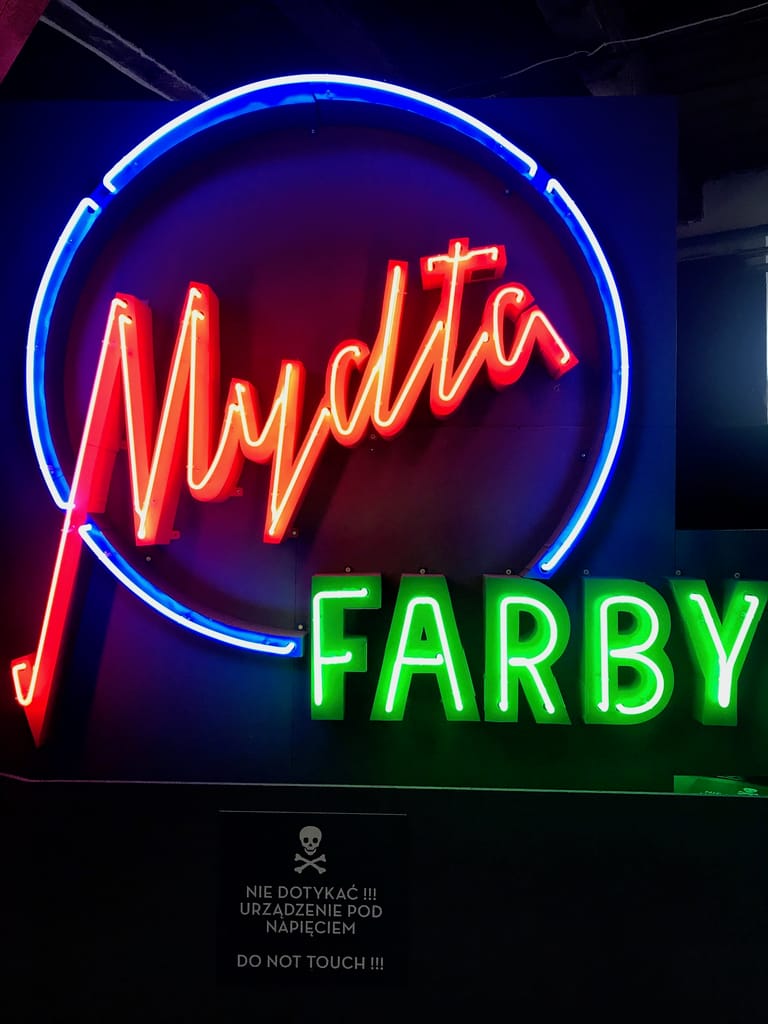 My favorite neon sign at Warsaw's Neon Museum was the famous Mydła i Farby sign. It was one of the tallest neon signs stored inside the exhibit. Coupled with its warning sign not to touch it, there was something I found so mysterious about the sign.
After doing a bit of reading and research on my own, I discovered that this sign once advertised a vintage Soaps & Paints store. It was on display for years but advertised a nonexistent store in Poland. The store that the sign was meant to advertise never saw the light of day! (Hehe.) After being up on display for decades, it was rescued by the Neon Muzeum staff and now shines on display inside the museum.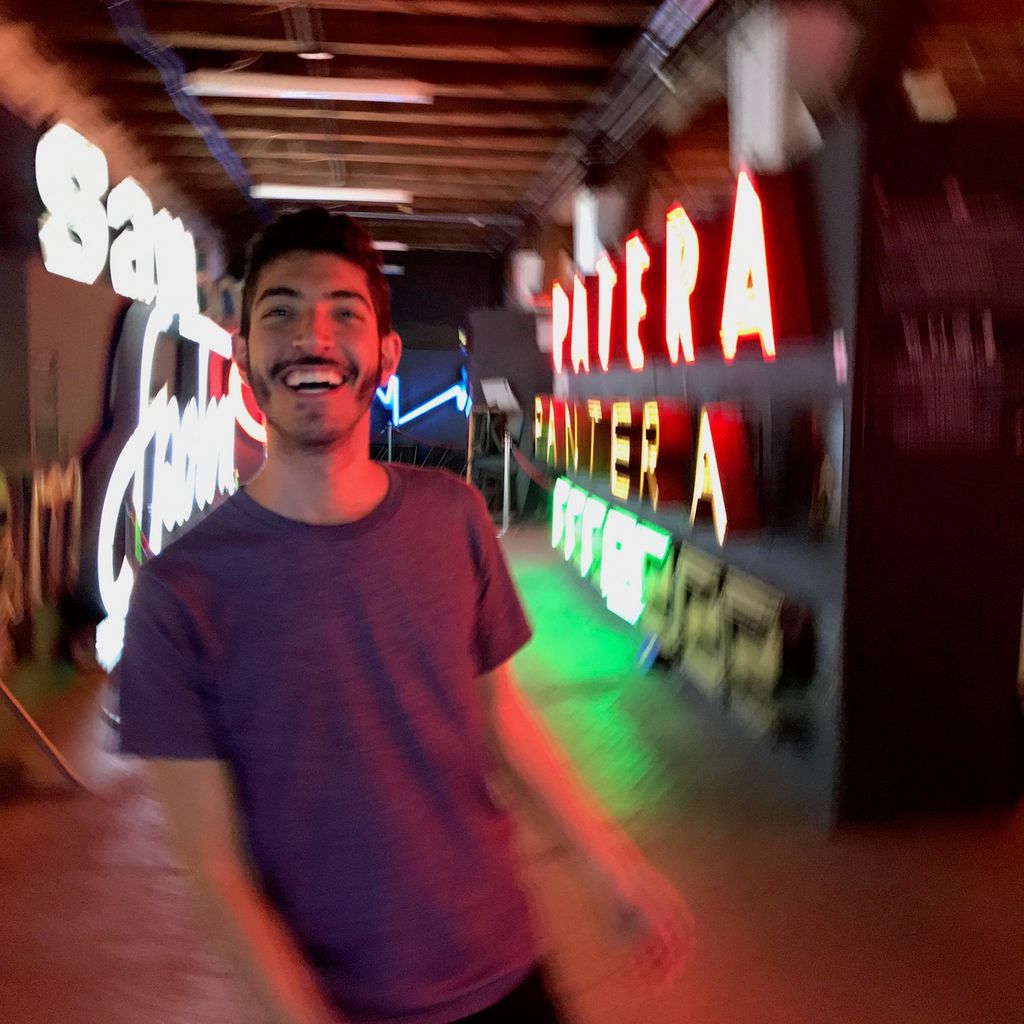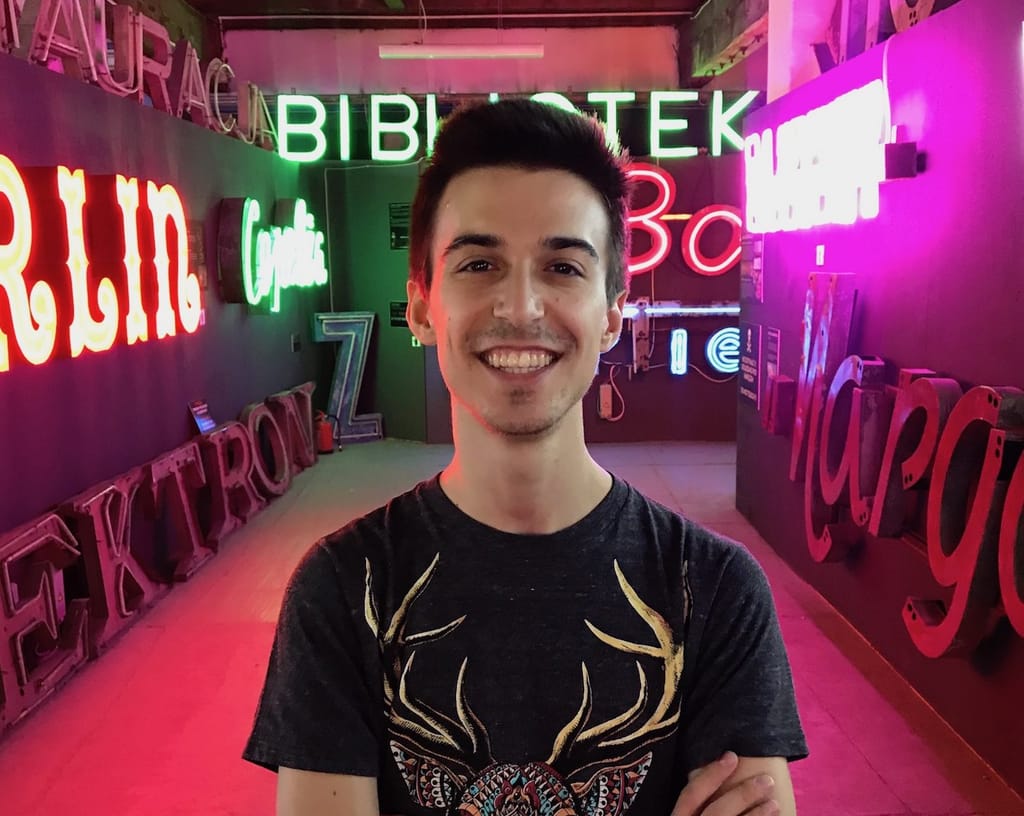 We learned so much about neon signs while exploring the museum. Who knew neon signs could possess such a fascinating history?
To find the museum, we took a tram to the nearest stop and then walked the rest of the way there. We thought it was easy enough to find but I was already fairly familiar with the area by the time we went. We still used my phone's GPS and found it to be accurate. I would recommend making sure you have a copy of a map or a data plan in place if you try to navigate there on your own. It's certainly worth it.
A full-price entry ticket was 10 złoty which is basically $2.50 USD per person.
The Neon Museum is more of an off-the-beaten-path spot that I would highly recommend to anyone traveling through Warsaw! We enjoyed our visit to the museum and learned a lot about the history of neon!