Last Updated on September 16, 2023
While I was revisiting photos I took in Warsaw, I came across a few memories of items that stood out to me during my visit to Poland and I wanted to share them in this short post. In specific, I would like to share three brand names I almost didn't recognize while traveling in Poland.
This list will feature three American-based products or brands that have changed their names overseas in Poland for one reason or another. Plenty of American-based companies use the same name in every country they operate in so I tend to think it is interesting to analyze instances when companies choose to change their name for different markets.
1. T.K. Maxx
T.K. Maxx is a subsidiary of the American apparel and home goods company: TJX Companies. Most Americans will be familiar with "T.J. Maxx" which is why seeing "T.K." will probably stand out as being the slightest bit unusual.
It turns out TJX Companies decided to use a slightly different name outside of the United States to avoid confusion with the British retailer T. J. Hughes. These changes were first implemented in England and Ireland and later carried over to additional stores in Germany and Poland.
(The European and Canadian counterpart to TJX's HomeGoods is called HomeSense!)
2. Vizir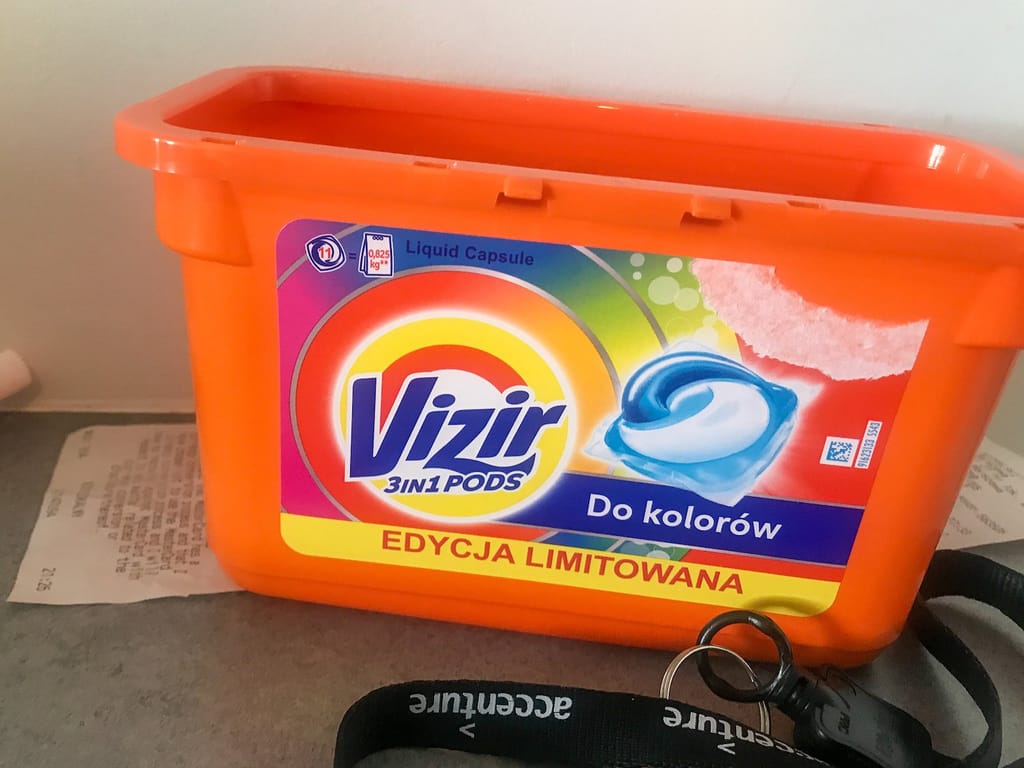 When I was shopping in a Polish supermarket for detergent, I stumbled across "Vizir" which I thought was a knock-off of Tide. Considering how successful Procter & Gamble's Tide product line has been within America, it didn't seem like the most unheard-of possibility that a foreign business might try copying them.
Instead, it turns out Vizir is Tide.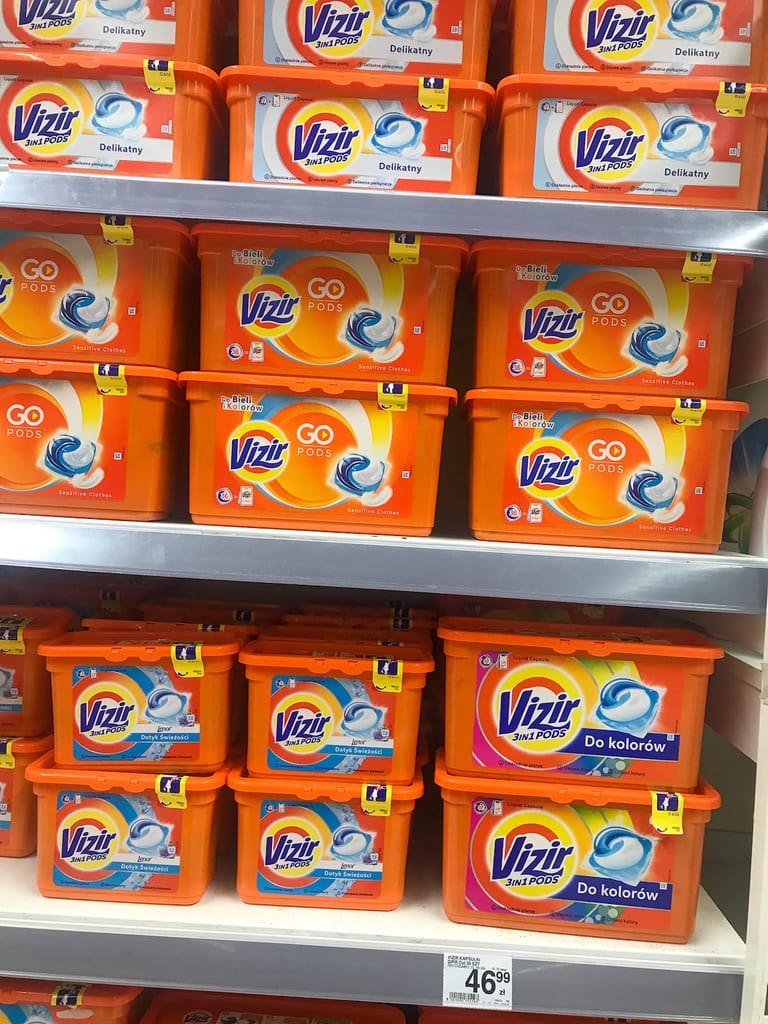 The world-famous laundry detergent is legitimately called Vizir in Poland.
Supposedly, Tide goes by a few different names in various regions. Tide is called "Ace" in most of South America, "Vizir" in Poland, "Daz" in the UK, "Alo" in Turkey, and "Fab" in Hong Kong, Malaysia, and Singapore.
3. Pan Proper
Another famous brand, Mr. Clean by Procter & Gamble, tends to go by a number of different names overseas.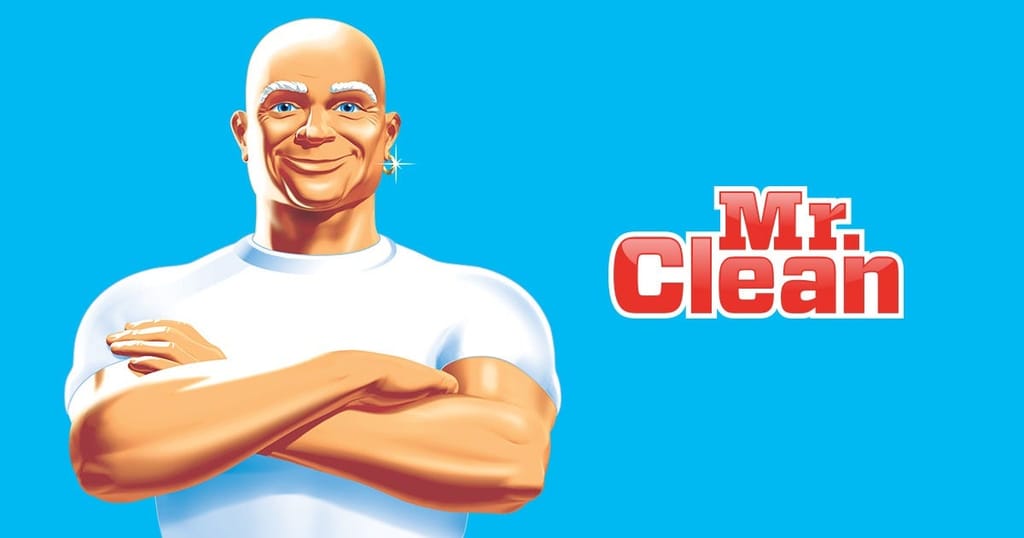 In Poland, you will find the product line called "Pan Proper."
Disclaimer: I don't speak Polish, but my understanding of this name change is that "Pan" basically means, "Mr." in Polish, and "Proper" is supposed to imply that something is "perfect" or "as intended."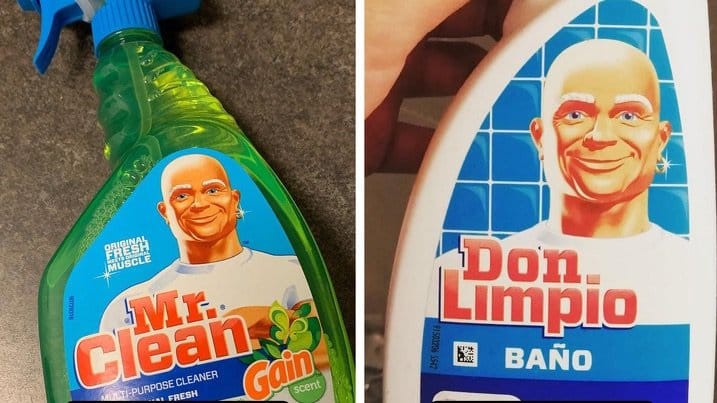 In Spain, you can find Mr. Clean called "Don Limpio."
Mr. Clean goes by "Flash" in the UK and Ireland and "Mr. Proper" in numerous other countries.
In most of these instances, the product takes a rather straight translation into whatever the local language is wherever it is being sold. (Maestro Limpio in Mexico, Mastro Lindo in Italy, Meister Proper in Germany, and so on.) Since Mr. Clean already existed in the U.K. and Ireland, they chose to run with "Flash" as their brand name and eliminated their mascot.
Have you ever traveled somewhere and found a familiar product or brand operating under a different name?
Let me know in the comments! I'd be curious to learn more about it.