Last Updated on May 29, 2021
Choosing which country to visit next isn't always easy. In this case, the decision actually proved to be quite a challenge for me! After attending the La Tomatina Festival in Buñol, I knew it was time for me to move onward from Spain. Jorge was running low on time to sort things out prior to his Masters's program starting up and I had to select my third country to visit. The decision of where to travel to next carried a lot of weight. For the first time since I left the United States, I seriously struggled to select where I should go next.
Picking Greece as my first destination was simple because I found a great deal on my flight using this airline search engine and I already had an interest in learning more about the Acropolis and other ancient Greek artifacts. I traveled solo to Athens and roamed around until the day I reconnected with Jorge: a young lad from Spain who I first started dating when he came to the United States to complete an exchange program at my same university. We ended up dating for a year, doing the whole long-distance thing for another year, breaking up a year ago, reconnecting a year later, and then traveling together. If that sounds like a crazy relationship, you're absolutely right. We've been through a LOT and it has been a crazy ride, that's for sure. After being reunited in Greece, the two of us flew to Spain together making my second country a no-brainer. But then… I needed to pick where to go from there.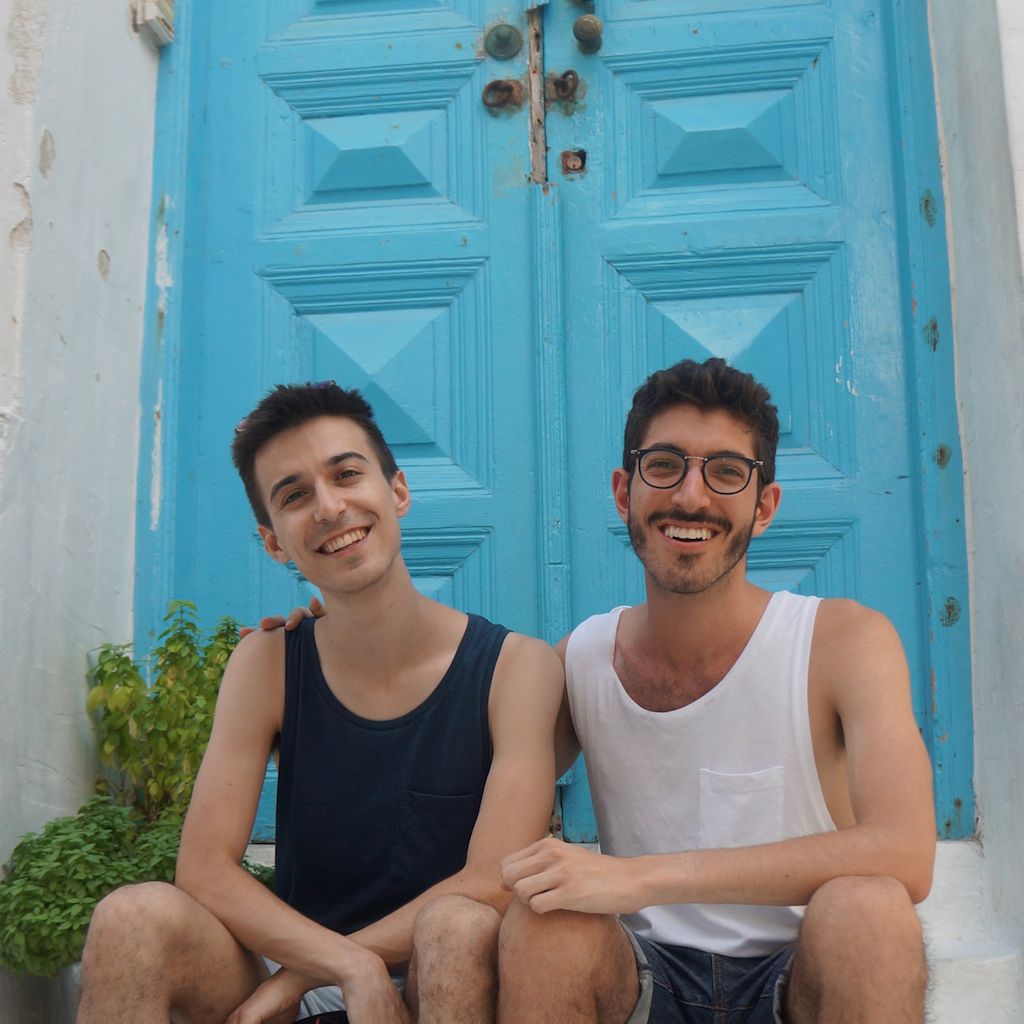 As for the two of us? Well, Jorge and I were back at square one. In a matter of a few hours, no matter where I went, we'd find ourselves hundreds if not thousands of miles apart.
That reason alone made this decision extremely difficult.
No matter where I decided to fly, this next country would be the first place I'd be traveling solo to in more than six weeks. For more than a month, Jorge and I have been going pretty much everywhere together. This meant a big change was coming up for both of us in the near-immediate future! The thought of being all alone again in a strange and unfamiliar place was terrifying.
Still, I knew traveling solo was extremely important to me. This adventure was my way of intentionally pushing myself far beyond my comfort zone so I would be forced to learn to be more independent. I wanted to figure out how to navigate the world, how to solve real-world problems that extend beyond what you might encounter in school, and I wanted to see how I cope with situations as an adult out in the real world all on my own. Traveling solo was a decision. A commitment. A promise I made to myself. I couldn't back down now. I could feel the fear and discomfort lurking in the back of my mind as I wondered if I really had what it takes to travel long-term on my own. Here I was…. booking yet another one-way ticket to some country with no idea of what to expect from it.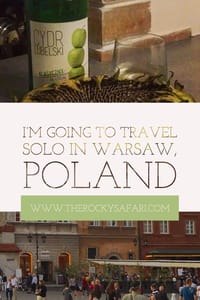 After a ton of browsing, I came to the conclusion that my next country would be POLAND! I've decided to venture back into Eastern Europe. Visiting Poland meant I'd get to see a new section of Europe that I have not been to before. I did not know how to speak any Polish, I had little prior knowledge about the country's history, and I wasn't sure how easy or difficult it would be to get around there as an English-speaking traveler. It seemed safe enough for an LGBT traveler to go there so I figured I would try it out and see how it went. The airline ticket was purchased and so my decision to visit Poland alone became official.
Flying into Warsaw, Poland
Arrangements were then made for me to fly into Warsaw, Poland where I would resume my solo travels. My first observation about Poland was made right from the plane. I couldn't help but notice that they have A LOT of greenery- everywhere! Far more trees and parks than I'm used to seeing back at home. The views of nature somehow helped ease my growing anxiety.
If you liked it, put a PIN on it!