Last Updated on August 12, 2023
I'm not quite sure which I found more amusing during my travels in Spain: learning that Dunkin' Donuts, now simply called Dunkin' in the USA, chooses to brand itself as "Dunkin' Coffee" in Spain or discovering that there is a popular ripoff of Dunkin' Donuts that exists there called Duffin Dagels.
Yes, "Duffin Dagels" is a real thing and there are at least 30 of them all across Spain.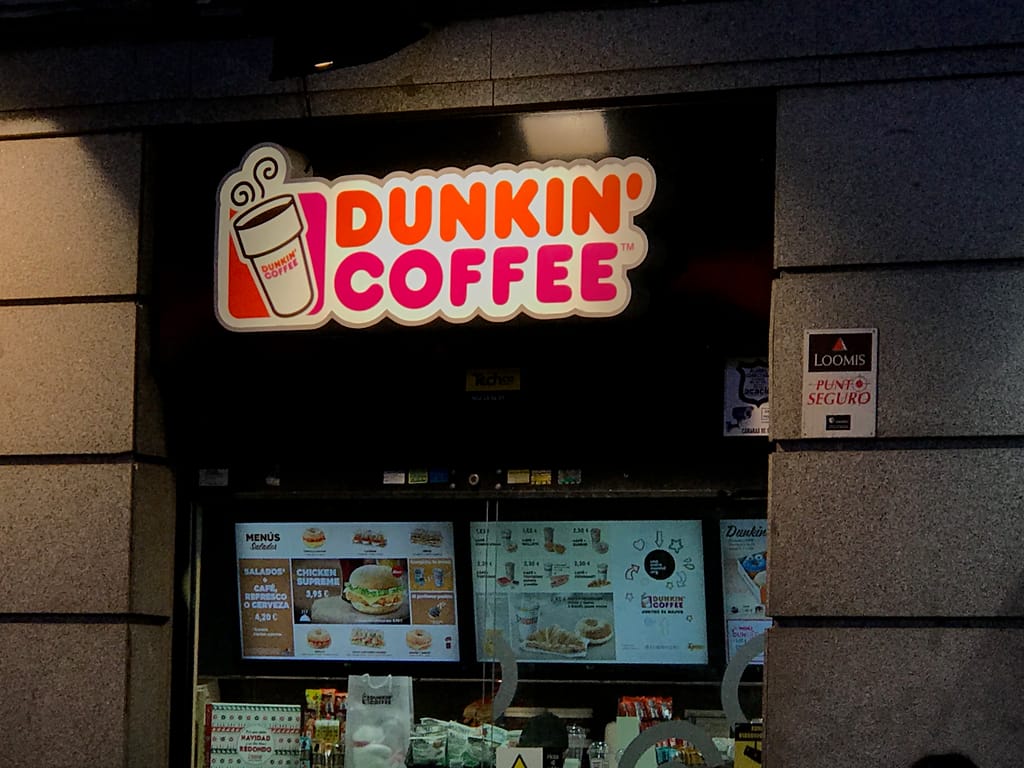 My first encounter with Dunkin' Coffee occurred while walking the streets of Madrid late at night with Jorge. It was getting cold and we wanted to get something warm to drink.
After approaching the window to place an order, all I could focus on was the peculiar branding on the sign. "Dunkin'… Coffee?" I said aloud. What an unusual branding decision. I assumed it must somehow relate back to a lack of interest in consuming donuts in Spain. (Yet they still sell donuts.) Either that or Spanish people just place an even higher demand on coffee explaining Dunkin's deviation from their true brand name.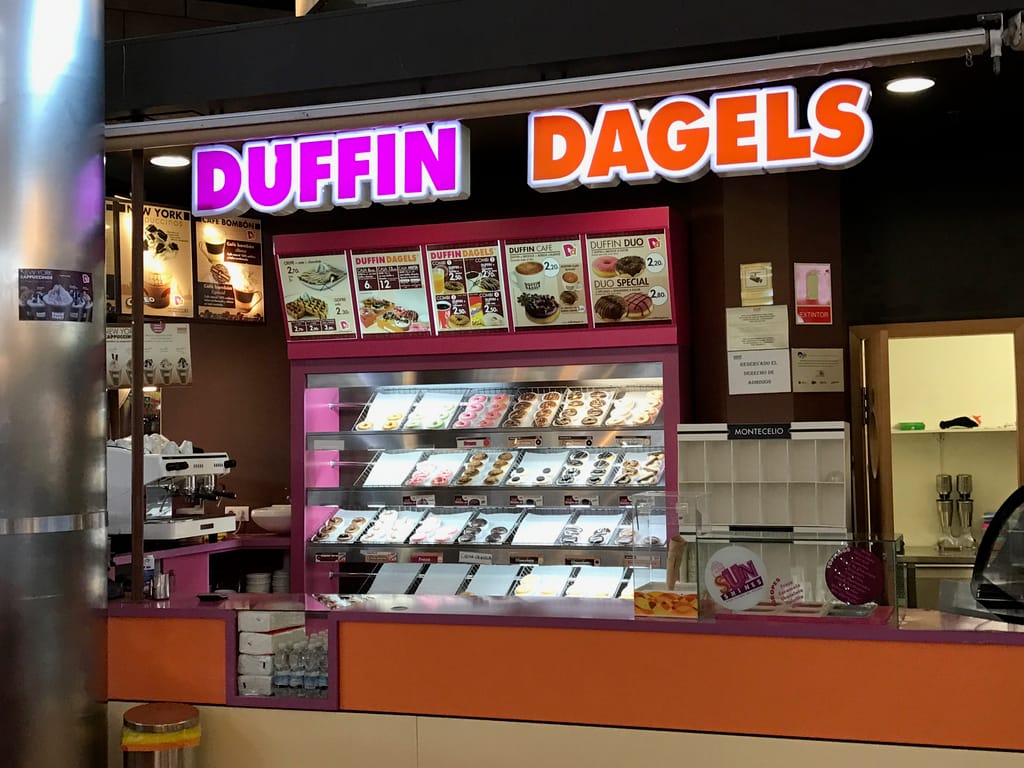 It wasn't until we went to Valencia that I experienced my first visit to a Duffin Dagels and gosh, was I amazed. Amazed at how clearly they ripped off Dunkin' Donuts brand in pretty much every sense. Without any attempt to differentiate. The style, the color, the design, the layout, the options – it was ALL the same.
How could they get away with this!? I was in total shock. I guess the laws protecting brands' identities have fuzzy boundaries abroad…
Shame on Duffin Dagels. Let's not be too critical of Duffin though, if it weren't for them, we wouldn't have access to the sweet €2.20 Duffin Duo!
Now that's a Duffin deal!