Last Updated on May 30, 2021
Here, I gather my Japanese Hanafuda playing cards.
12 months. 4 seasons. Many flowers. The term "Hanafuda" directly translates to English as "flower cards." Each of the Japanese flower cards is symbolic of a flower from one of the twelve months displayed during one of the four seasons.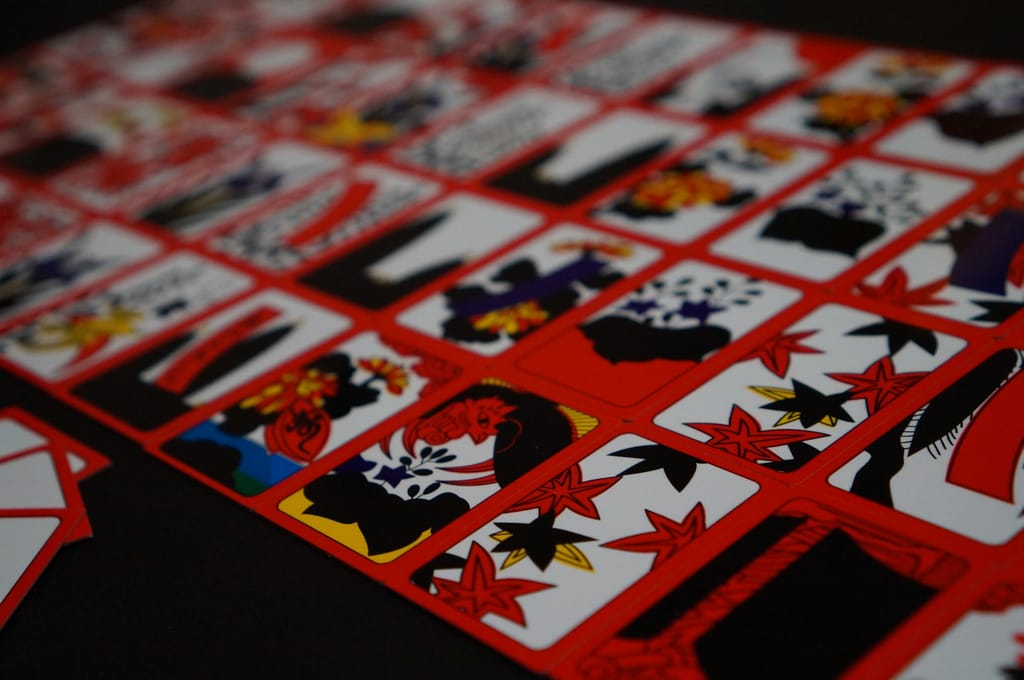 It's an interesting card game and very different from western playing cards.
The cards are small and made of very thick cardstock-like paper. They have an interesting glossy feel to them. You really can't bend the cards all that much; not like you would when shuffling a regular deck of cards. I also have a special appreciation for the artwork on the flower cards. I think it is a shame Hanafuda playing cards are not more popular in America.