Last Updated on May 30, 2021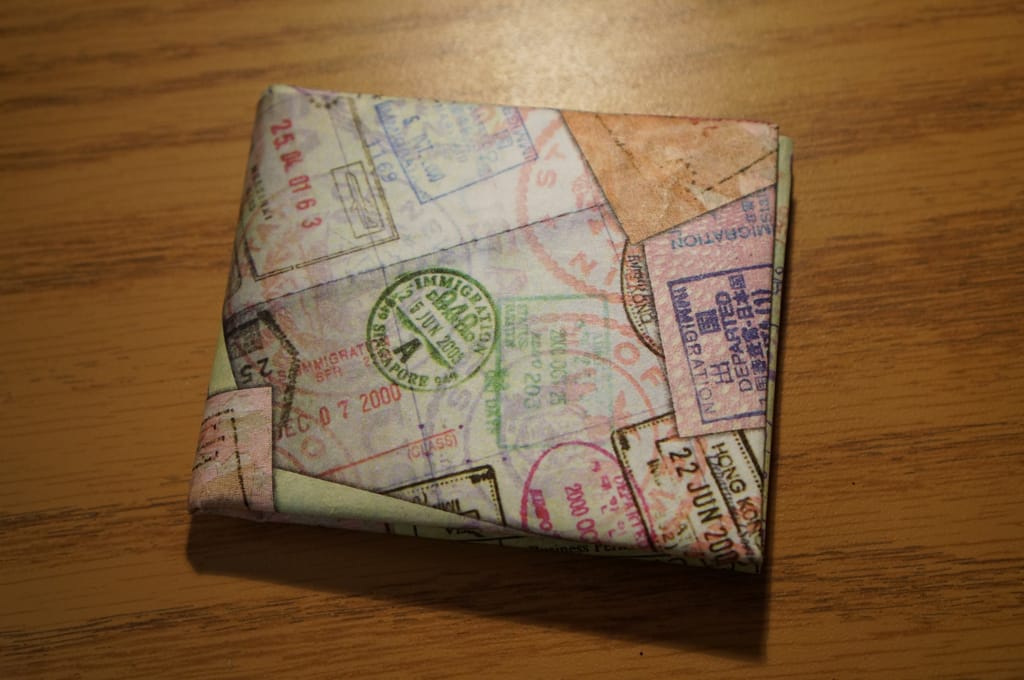 Meet my new wallet – The Mighty Wallet by Dynomighty!
This guy is here to replace my old standard black leather tri-fold wallet.
If you're wondering how the Mighty Wallet got its name, things might start to make more sense once you learn a little more about it. Check this out: The Mighty Wallet is a tear-resistant, water-resistant, and stain-resistant wallet from one cleverly folded super smooth sheet of Tyvek!
Yes, Tyvek. The same stuff you find wrapped around houses during times of construction. Tyvek is used in construction because of how durable and resistant it is. It seems like an excellent choice of material for a wallet. It's used for Express Mail envelopes as well! There's a pretty good chance you've seen it before.
Because of how the Tyvek is folded, the product results in a wallet containing two pockets for cash, two outside pockets, and two credit card pockets. The wallet is incredibly thin but shockingly expandable. The inside pockets alone can hold over 16 credit cards if you really stuff them. I prefer only keeping 4 inside for ease of use.
The Mighty Wallet comes in a variety of awesome designs. I purchased the Traveler's Edition because I liked all of the passport stamps and stuff on it. Thought it had a cool vibe. A conversation starter, perhaps? Honestly, I even thought about how if I ever dropped it somewhere, people just might walk past it thinking it is a folded-up street map or travel brochure.
Dynomighty Men's Passport Mighty Wallet – Super Thin Lightweight Tyvek Billfold