Last Updated on March 27, 2021
From one sea to another, the anchor is a universal symbol for strength and stability. Putting down an anchor represents the safe end of a long journey. Even in the stormiest of weather, the anchor's role of grounding its ship becomes even more significant. Whether you have sea legs or not, anyone can appreciate the deeper meaning of the anchor symbol.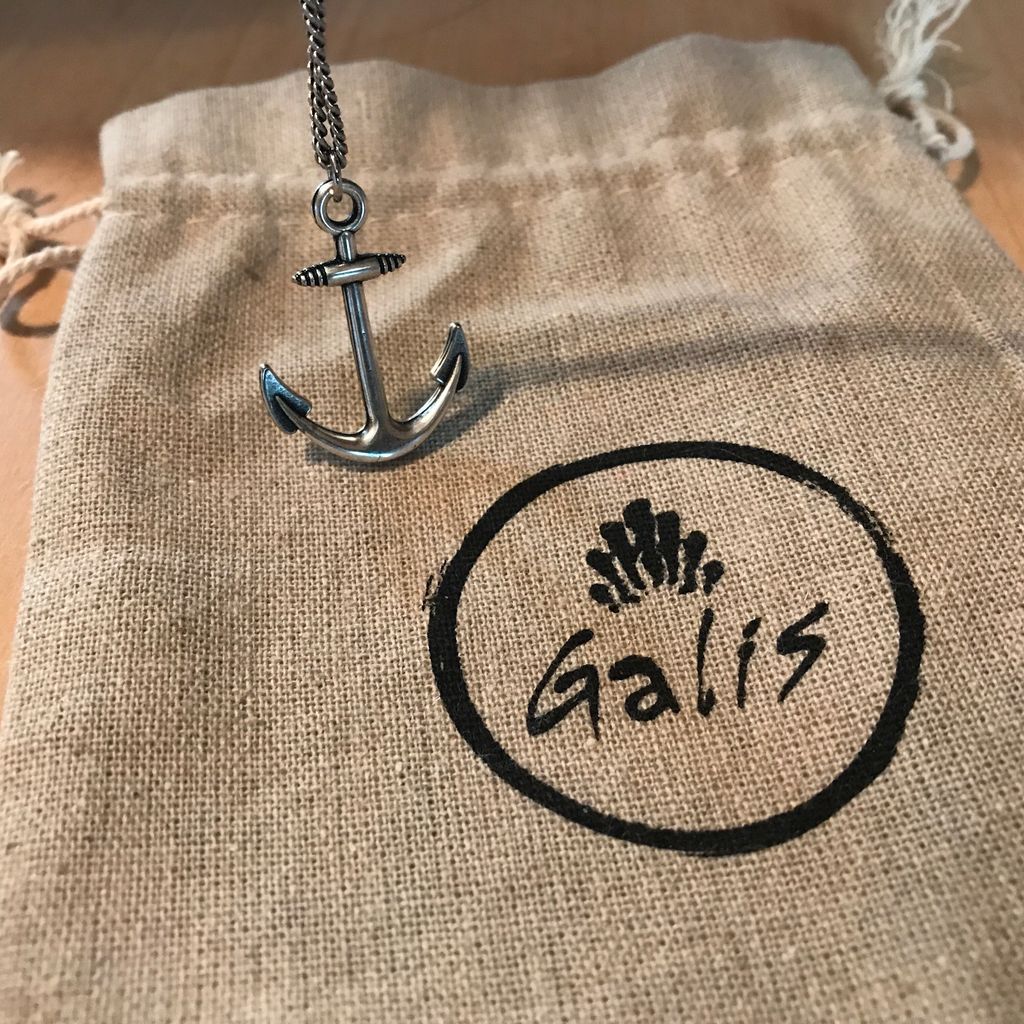 The authors over at mynamenecklace.com explain that the anchor symbol demonstrates that a person is in tune with themselves and holds onto the values they believe in. An anchor can also represent a person who has been someone's rock through difficult times. For others, the anchor may represent always having a safe place to go home to. In particular, for those who travel a lot, the anchor can hold a very special meaning.
Individuals with a tumultuous past may view the anchor as a pledge to move on and have a better and brighter future.
When I discovered Galis, a designer of handmade jewelry for men, I fell in love with their anchor pendant necklace and everything it stands for. The necklace is available in two lengths: 20″ (51cm) and 25″ (65cm). I opted for the longer variation. Since all of their jewelry is handmade, it says on their listing that you can contact Galis directly to request a specific size for custom orders. Galis does ship worldwide.
The simple chain necklace is handmade from oxidized sterling silver plated brass links and an anchor pendant.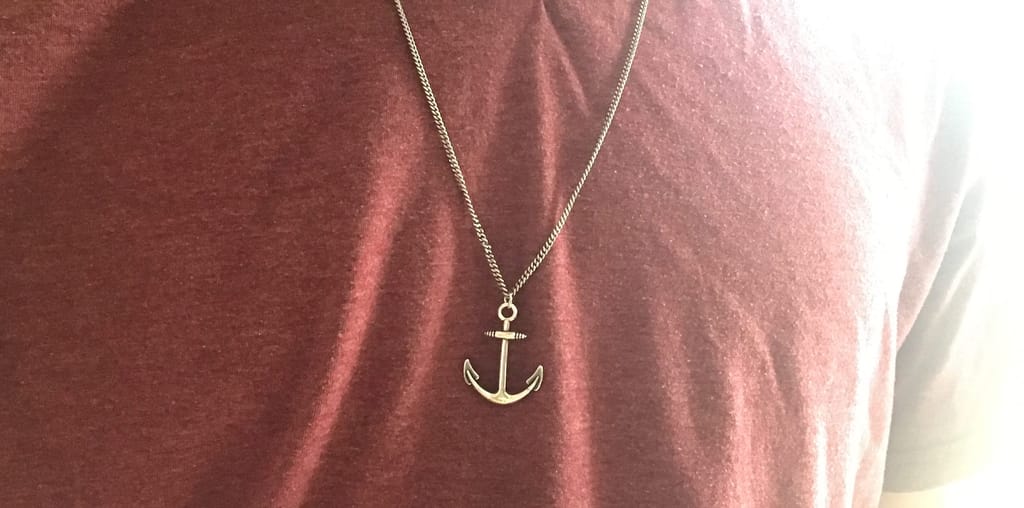 In my case, as much as I liked the necklace's design, it was the symbolism that really spoke to me. As I go through some rather significant changes in my life, it is comforting to have something physical to hold onto as a reminder that eventually everything will settle down. My anchor serves as a reminder to exemplify strength, confidence in my decisions, and a positive outlook on the future. ⚓