Last Updated on May 29, 2021
What would a trip be without Rocky getting lost somewhere?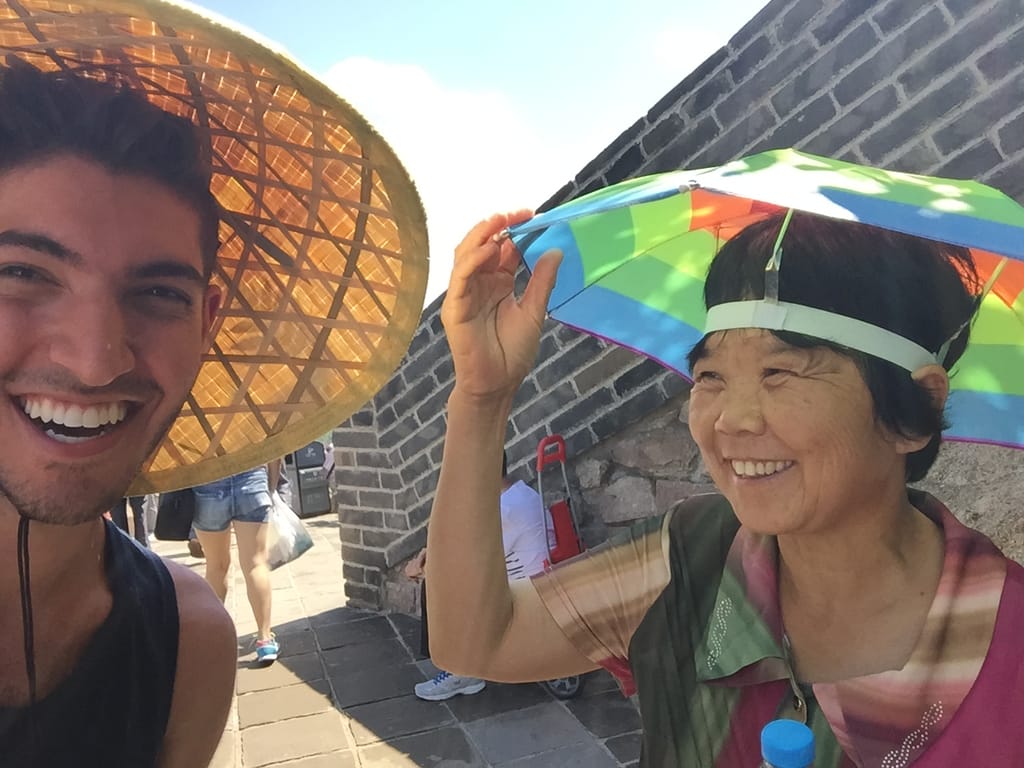 Shortly after entering the Forbidden City, I got separated from my group of friends while taking photos. (Sound familiar? Flashback to Chinese Camp when I stopped to take a photo of the White House in Washington D.C. and got left behind because I couldn't find my group again) Now I'm actually in China and history has repeated itself.

Fortunately for me, I eventually ran into a few familiar faces after walking around for a while. It was my last day in China and we got split up from everyone else. Great.
The three of us decided to do our own thing. No point in wasting our last day trying to find everyone else in such a huge place. We walked all around the Forbidden City!
From there, we navigated back to the Silk Market at Yong'anli in Beijing. I wanted to buy my dad a Father's Day gift. I was hoping to get my dad a watch so I went to the floor where they have a whole bunch of watch stores. I entered a random store and asked, "Do you carry any name-brand watches? Like Rolex?"
The women pulled out a briefcase with all of their Rolex knock-offs.
A lot of the watches were clunky. I asked if she had anything a bit more sleek. The woman replied, "Ah, yes! Peter Philip!"
"What's Peter Philip?" I asked.
"…Peter! Peter PHILIP!? You don't know PETER PHILIP!?" she exclaimed!
She opened a new briefcase with a bunch of simple watches. One of them caught my eye. I asked her how much it was. When she told me the price, it was almost twice as much as the Rolex I had looked at earlier.
"Why is it so much…?" I asked.
"IS A BETTER QUALITY!" she yelled back, "IS A PETER PHILIP!"
She was enraged by my ignorance. I tried to haggle the price down (it's common practice in China) by saying I would buy both the Rolex and the "Peter Philip" if she could sell them to me together at the same price but no matter how hard I tried, she wouldn't lower the price of the Peter Philip!
I told her I was sorry but I was NOT going to spend that much money on a watch I've never even heard of. I left the store and told my friends everything that happened. They said they'd never heard of the brand either. My friend looked it up on his smartphone and we discovered that "Peter Philip" was actually Patek Philippe. I've still never heard of it but it IS a legitimate brand and it IS expensive.
I really wanted the Rolex for my dad so I went back to the store and told her I was leaving China tomorrow morning and if she wanted to make the sale, it was now or never.
Sure enough, the sale was made. For around 150 yuan (just 25 US dollars), I got a nice Rolex for my dad and an even better quality Patek Philippe that I can wear for the memories of the time I got screamed at by a saleswoman for not knowing who Peter Philip is.