Last Updated on September 29, 2023
As I pack my bags to go home for Easter, I'm experiencing flashbacks to this same day last year when I pretty much wanted to throw up knowing that once I arrived home, my parents were finally going to confront me about my sexuality for the first time in my life.
I still remember the feeling in my stomach when I looked at my phone that day and read a short text from my sister that said, "Mom and Dad want to know. You're going to have to tell them tonight."
Lost in my head, I tried to re-imagine all of the different ways that night could go. Was I actually going to finally come out to them? All those nights of watching random coming-out videos on YouTube and talking to close friends for advice were in preparation for this upcoming moment. Was I ready to experience it?
The tension I felt around my parents that night was unlike anything I had ever felt before. I was so nervous and they were acting so strange around me. I had never felt so uncomfortable before in my life.
As you can read in this coming out post, I did end up disclosing my sexuality to them that night. When I didn't readily volunteer the information, they decided to finally confront me about it over a serious conversation at the dinner table.
The following few months were pure chaos. While their reactions that night weren't too terrible, they weren't what I had hoped for either. I dealt with it the best I could. The first six months were a bit rough. I was in my first "real" relationship with another guy and it took my parents some time to get used to it. The conversations I had with both my mom and my dad during that time were so emotionally involved that I'm going to choose not to revisit them right now.
Somewhere along the line, things changed. I convinced myself that if I stayed confident in who I was and lived my life as I already had been, my parents might eventually realize how minute this was in the grand scope of life (other than from an evolutionary perspective…). My dad was reasonably quick to accept me for who I am. My mom took a lot longer but even she came around eventually. Just last month, she actually tried setting me up with another guy (lol.. a story for another day) so I guess she's starting to even embrace my sexual identity in some ways. I literally stared at my phone in disbelief when I saw her text message to me.
Life went on and I am now much happier with the relationship I have with my parents one year later. While I did regret coming out to them for the first five or six months, I now feel much more content with how everything has unfolded and I am satisfied with where we stand.
The next step will be telling the remainder of my family. I'll get around to that eventually. Hopefully soon.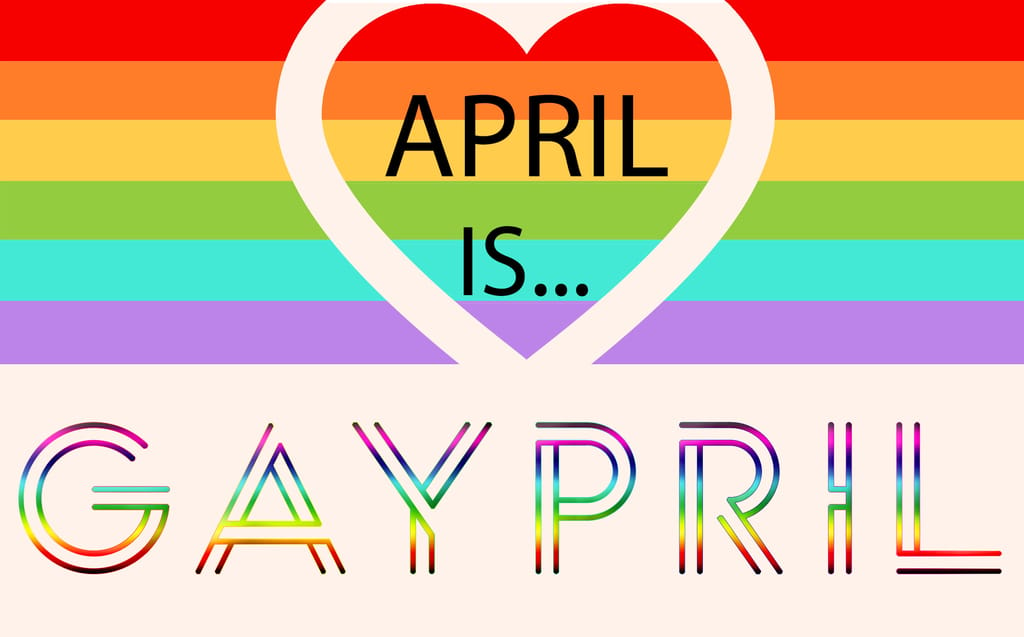 HAPPY GAYPRIL, BY THE WAY! <3