I AM SO HAPPY. I finally managed to snag a seat in Personality Psychology at Rutgers! I'm taking it with the same professor who I took for Abnormal Psychology (the same one who I'm also now a TA for).
Since I started college, I made a rule for myself. Each semester, regardless of what classes I have to take, I insist on taking a class out of my own pure interest. It looks like this semester, "that class" for me is going to be Personality Psychology.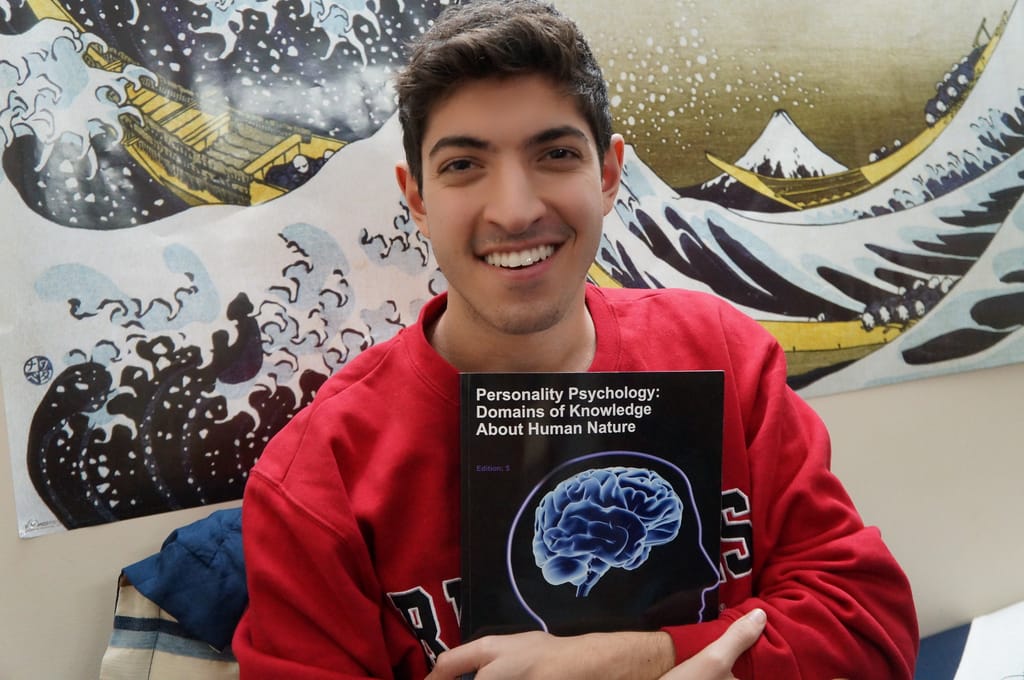 I feel very fortunate to be taking this class with the same professor with who I took Abnormal Psychology with. You see, the reason why I took Abnormal Psychology, to begin with, was to validate my interest (or lack thereof) in mental health so I could better judge my interest in psychiatry as a possible profession. After taking the class, I fell in love with the subject.
However, I'd be lying if I didn't admit to having my doubts along the way. I've considered alternative paths like pursuing a Ph.D. or PsyD in psychology rather than going to Medical School after my undergraduate years. Most Medical Schools brush over Psychiatry in the first year or two and it doesn't really play a big part in your education until you get to clinical rotations in your third year.
I think by taking Personality Psychology with the same professor, I'll have a fair basis for judging which subject I enjoy more. From there, I can decide which career steps to take next. No matter which field I choose to pursue, my current coursework is still acceptable. It may turn out I'll have taken extra science classes but that's no big deal since they go along with my Cell Biology and Neuroscience major anyway.
One way or the other, I'll still be happy. It's just a matter of going through the motions until I get there.